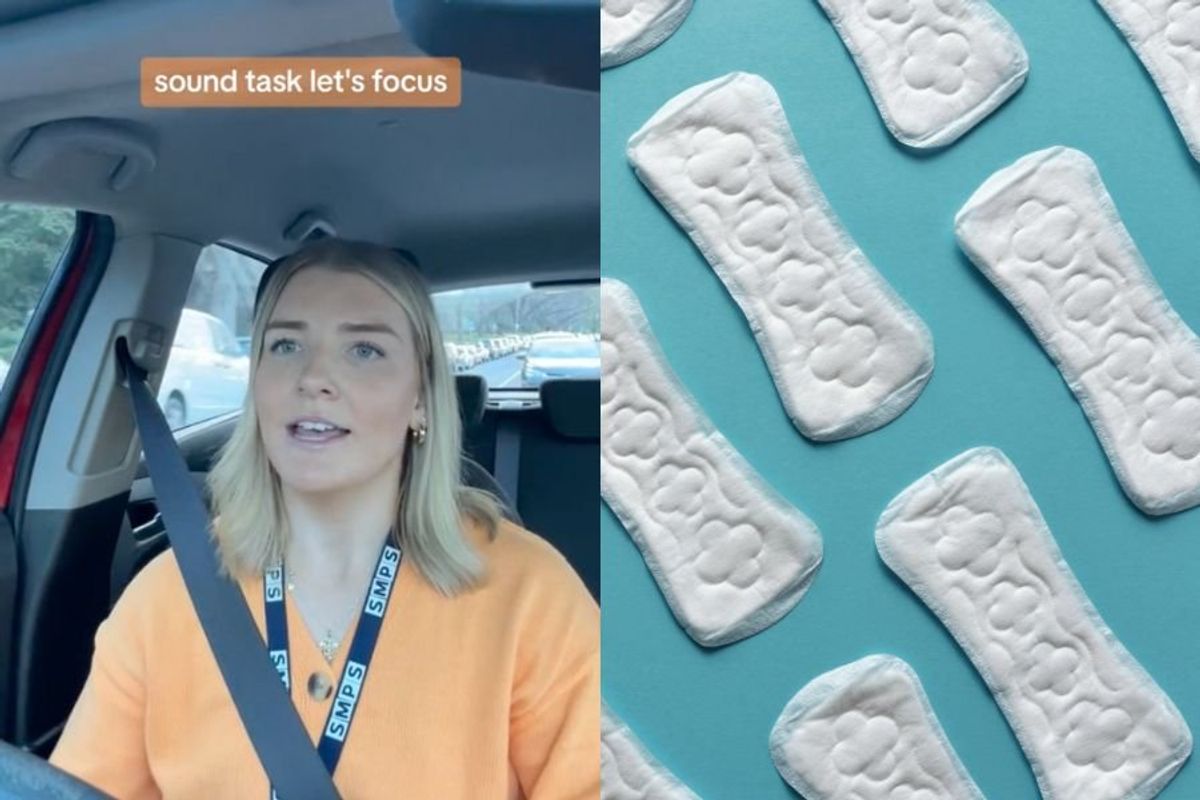 Teachers are almost always teaching even when it's not in their lesson plan.
Those that were born to be teachers find teachable moments everywhere and one woman found herself in one of those moments. Though this one was likely just a bit more personal than she probably would've liked.
Emily Elizabeth posted a TikTok video about how she found herself in a predicament in front of her classroom full of 10 and 11-year-old kids. The teacher explained that she was noticing a lot of commotion and whispering among the little girls in her class while she was wearing white pants. After reminding the girls to stay on task, the whispering continued, prompting Emily to be more direct.
That's when one of the girls asked to speak with her privately dropping the bomb that no one that gets periods wants to hear in public.
---
"She goes, 'I'm sorry Ms. Emily, but I just want to let you know that I think you might have got your period,'" the teacher recalls.
But instead of freaking out or being flustered, Emily decided to swallow her embarrassment and use the moment as a teachable experience. She promptly told the concerned girls that it was fine and that she had a change of clothes that she could wear. Just before excusing herself, the boys noticed something was wrong so they curiously asked. Emily informed them that she had gotten her period and while she was annoyed, she was perfectly fine.
One of the boys even sent her an email double checking that she was okay in a less public way. The sweet reaction from her class warmed her heart and the hearts of viewers.
"That boy who emailed…his parents must be incredible," one commenter says.
"You set an excellent example! And to not hide it from the boys who asked because that would have spoken SO LOUDLY to the boys and girls about normalizing periods," another writes.
"The email, you sound like an amazing teacher with an amazing group of kids," someone says.
You can watch Emily tell the entire story below:
@emilyelizabeth.w

Let's normalise talking about periods for girls AND boys … trying to find the silver lining 😅 #fyp #melbourneteacher #teachersoftiktok #teacherlife