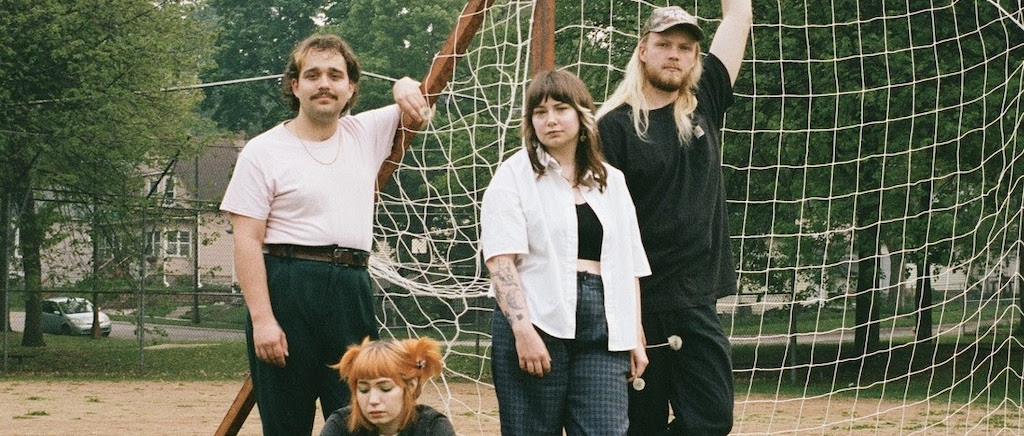 Indie music has grown to include so much. It's not just music that is released on independent labels but speaks to an aesthetic that deviates from the norm and follows its own weirdo heart. It can come in the form of rock music, pop, or folk. In a sense, it says as much about the people that are drawn to it as it does about the people that make it.
Every week, Uproxx is rounding up the best new indie music from the past seven days. This week we got new music from Slow Pulp, Wilco, Oneohtrix Point Never, Molly Burch, and more.
While we're at it, sign up for our newsletter to get the best new indie music delivered directly to your inbox, every Monday.
Truth Club — "Siphon"
From the colossal "Blue Eternal" to the eerie "Uh Oh," Truth Club's singles from their upcoming album Running From The Chase have been evocative and addicting. "Siphon" is no exception; the new song is a dreamy catharsis of enveloping, fuzzy guitars constructing an otherworldly atmosphere.
Liza Anne — "Internet Depression"
"My eyes are stinging / Is it the phone light or the weed? / I think I'm slipping / Can somebody catch me?" Liza Anne sings on the existential piano ballad "Internet Depression." They capture the algorithm-fueled dread painfully well, narrating the paralysis it can create: "I think it's f*cked up how I know what I need / But most days, I just don't."
Cherry Glazerr — I Don't Want You Anymore
I Don't Want You Anymore by Cherry Glazerr is grunge bliss. Haunted opener "Addicted To Your Love" is a tame but visceral introduction to the album. "You are my bad habit," Clementine Creevy drawls simply on the disco-flecked "Bad Habit." Things are heavier on "Touched You With My Chaos," exploding with razor-sharp guitars as she sings apologies: "I just can't forget about you / So sorry I did this."
Slow Pulp — Yard
After all the wonderful singles, it's no surprise that Slow Pulp's Yard is an absolute delight. The whirlwind "Cramps" was a highlight, and the title track proves that their slower songs have the same magnetism. Emily Massey's vocals are enchanting against the lively piano as she sings emotionally, "I'm sorry I wasn't there enough / It's on me."
Molly Burch — Daydreamer
"I'm looking for something special / One in a million honey," Molly Burch sings on "Made Of Glass," " Be careful I'm so fragile / It's not even funny." Daydreamer is aptly titled, as it drifts sweetly with the aura of a daydream. The heartbreaking piano ballad "Tattoo" is a standout, ending with the crushing sentiment: "And I'll just see you when I'm dreaming / Like I've been doing for years."
Oneohtrix Point Never — Again
An orchestra kicks off Oneohtrix Point Never's new album Again, then dripping into sputtering, off-kilter synthesizers that grow into a deafening buzz. The album fluctuates between clamor and tranquility; there are hallucinatory voices and chirping birds on "Krumville," and a peaceful, ambient landscape on "Gray Subviolet."
Thank You, I'm Sorry — Growing In Strange Places
"Self improvement has proved / Itself hard to do," Colleen Dow sighs on "Self Improvement," a twinkling ballad from Thank You, I'm Sorry's disarmingly honest new album Growing In Strange Places. From wanting to hide on "Mirror" to spending days scrolling on "Chronically Online," the record narrates relatable struggles with an indie rock sound that buoys the songs along beautifully.
Duster — Remote Echoes
Earlier his year, slowcore icons Duster shared their album Moods, Modes, and now they're already back with another, called Remote Echoes. Off the bat, it possesses the contemplative sonic landscapes that fans love them for with the meditative, sprawling "Before The Veil." It only gets weirder from there, with the playful "The Weed Supreme" and off-kilter "Country Heather."
Wilco — Cousin
The fuzzed-out opener "Infinite Surprise" is an intriguing introduction to Wilco's new album Cousin. Throughout the record, the instrumentation is soft and introspective as Jeff Tweedy sings pensively, "Why worry about the rain and the wind / When I know it comes from within?" he contemplates on the gorgeous "Levee."
Blonde Redhead — Sit Down For Dinner
Blonde Redhead's first record in nine years is here with the dreamy Sit Down For Dinner. Aside from the wonder album artwork of a strawberry, the music itself is engaging, idiosyncratic indie rock, from the mysterious "Melody Experiment" to the enchanting "I Thought You Should Know." The songs flow into each other with ease.