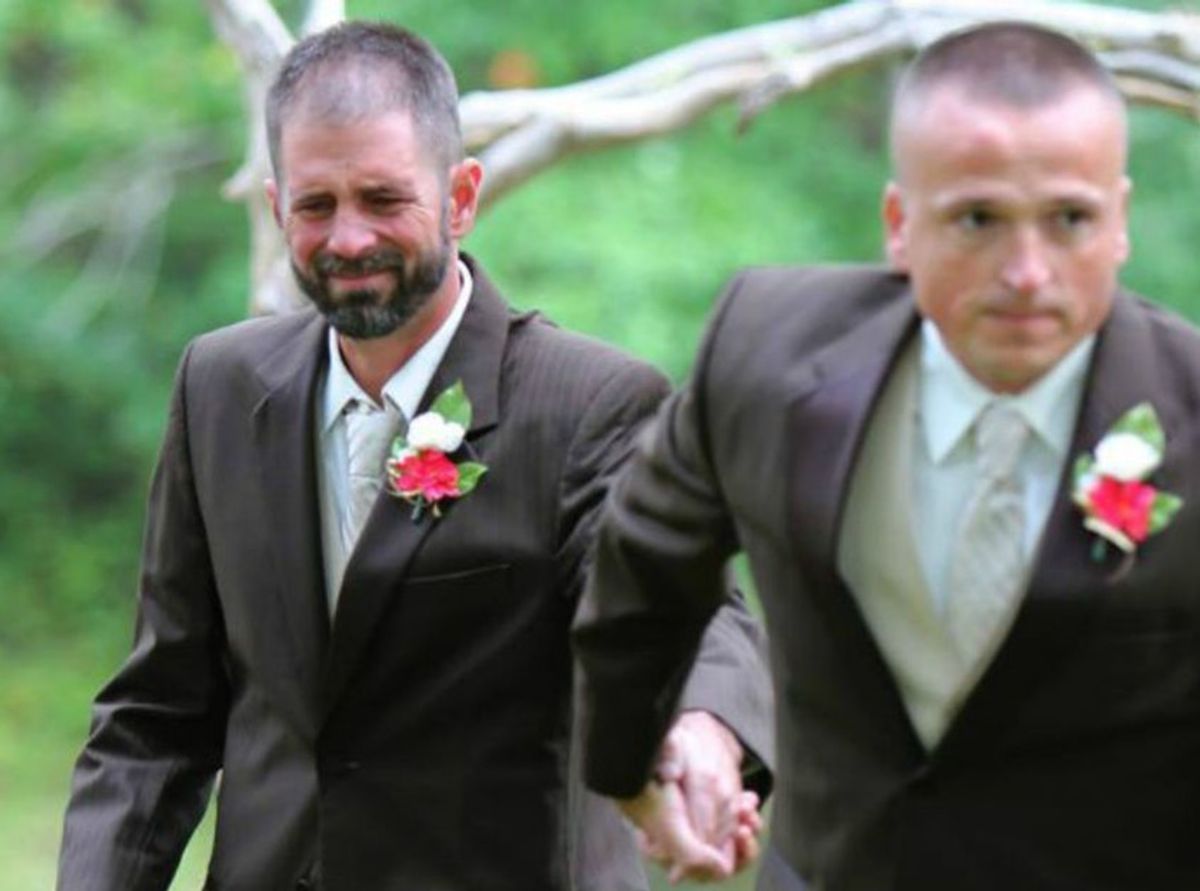 "Just because you didn't do marriage well doesn't mean you can't do divorce fabulously."
That's something my mother-in-law said to me when her son and I were ending our young, impetuous, and ultimately-not-right-for-us marriage. It stuck with me through the years.
These sweet images from Brittany Peck's wedding have struck a chord with families across the Internet, and they seem to be getting that very same lesson about "doing divorce well" through to millions.
---
The photographer got a clue something unusual was about to happen.
Delia Blackburn, an Ohio photographer, was snapping pictures at the nuptials, as you do. She described to WKYC3 what happened when the father of the bride, Todd Bachman, approached her.
"He said, 'I'm going to do something special, just be ready.'"
Before Bachman finished walking his daughter down the aisle, he turned around in the direction of his daughter's stepdad, who was also in attendance.
Then Brittany's stepdad details what happened next.
"And he came up to me and reached out and grabbed my hand and he said, 'Hey, you've worked for this as hard as I have.' He said, 'You deserve this as much as I do. You're gonna help us walk OUR daughter down the aisle.' At that point, I had no clue what was going on."
— Todd Cendrosky, stepfather of Brittany Peck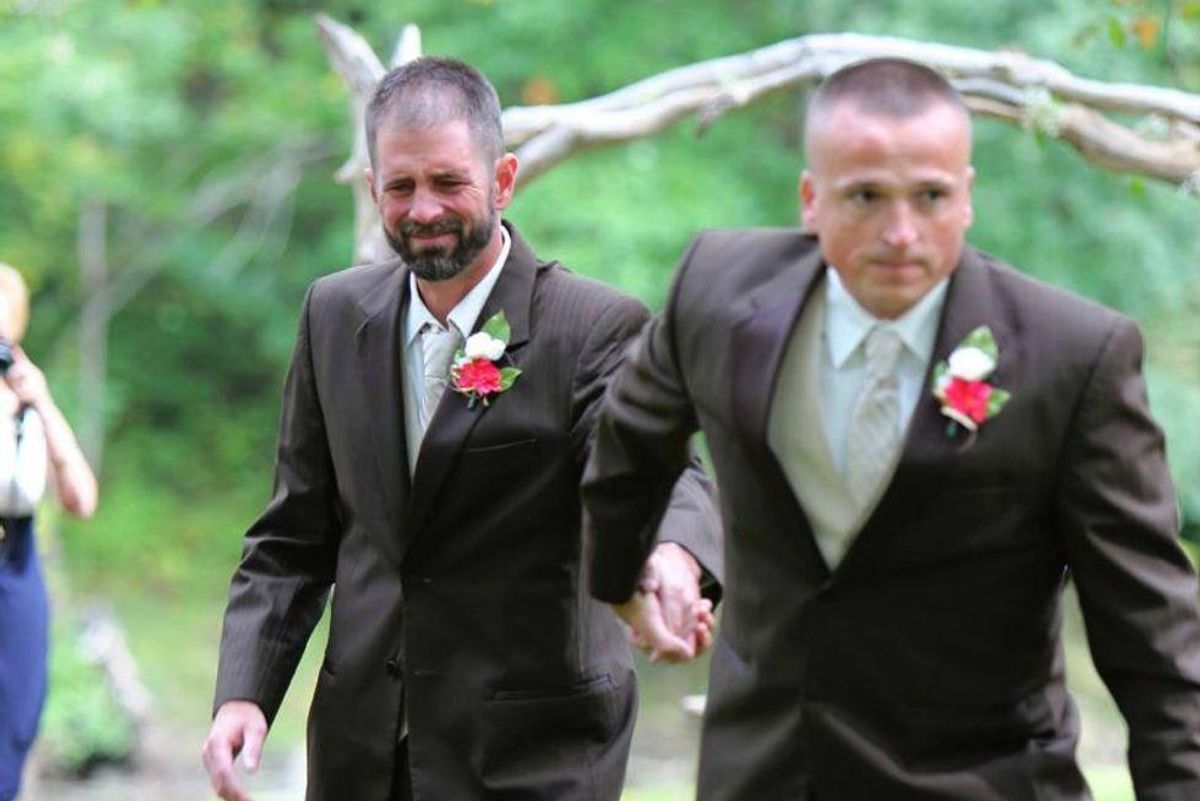 Todd B. looks like a dad on a mission — to be the coolest guy ever.
"I got weak in the knees and everything — I couldn't have had anything better in my life. That was THE most important thing in my life."
— Brittany's stepdad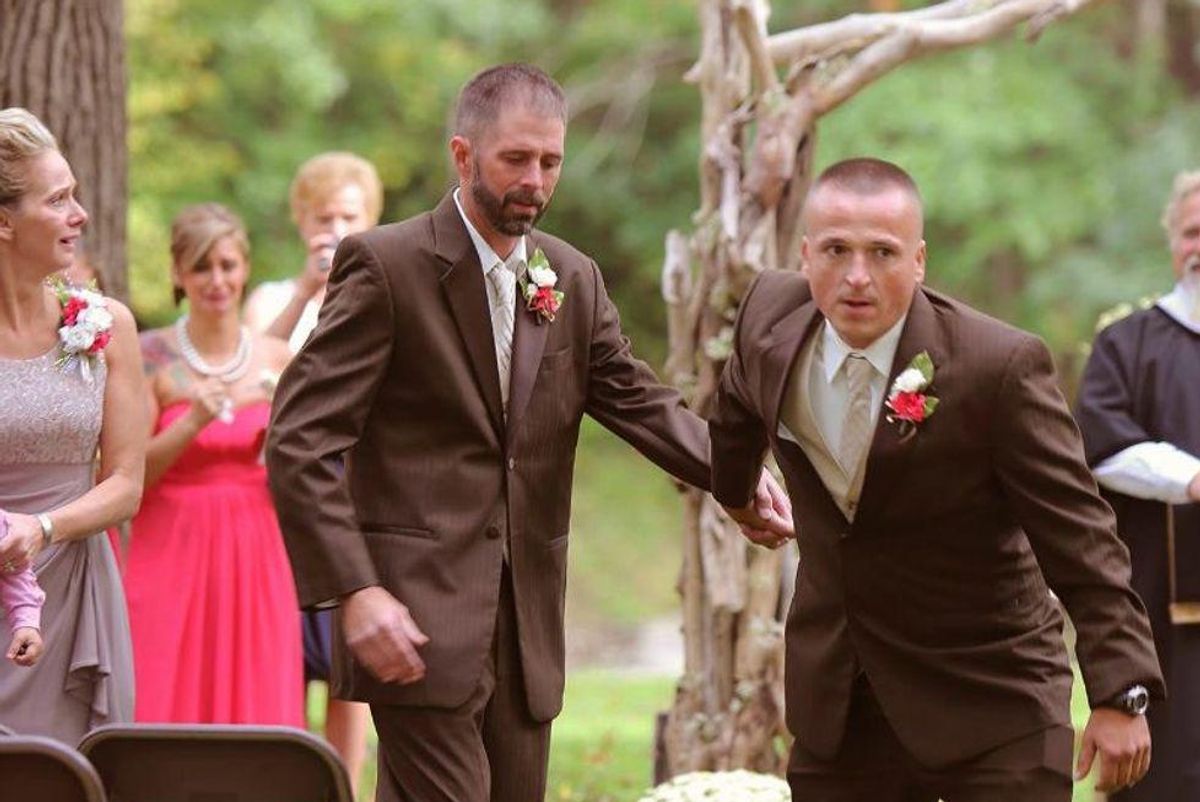 Todd C. is like, "What is even happening right now?"
Todd Bachmann explains his last-minute decision like this:
"It hasn't always been peaches and cream, by any stretch of the imagination. … There's no better way to thank somebody than to assist me walking my — walking OUR daughter — down the aisle."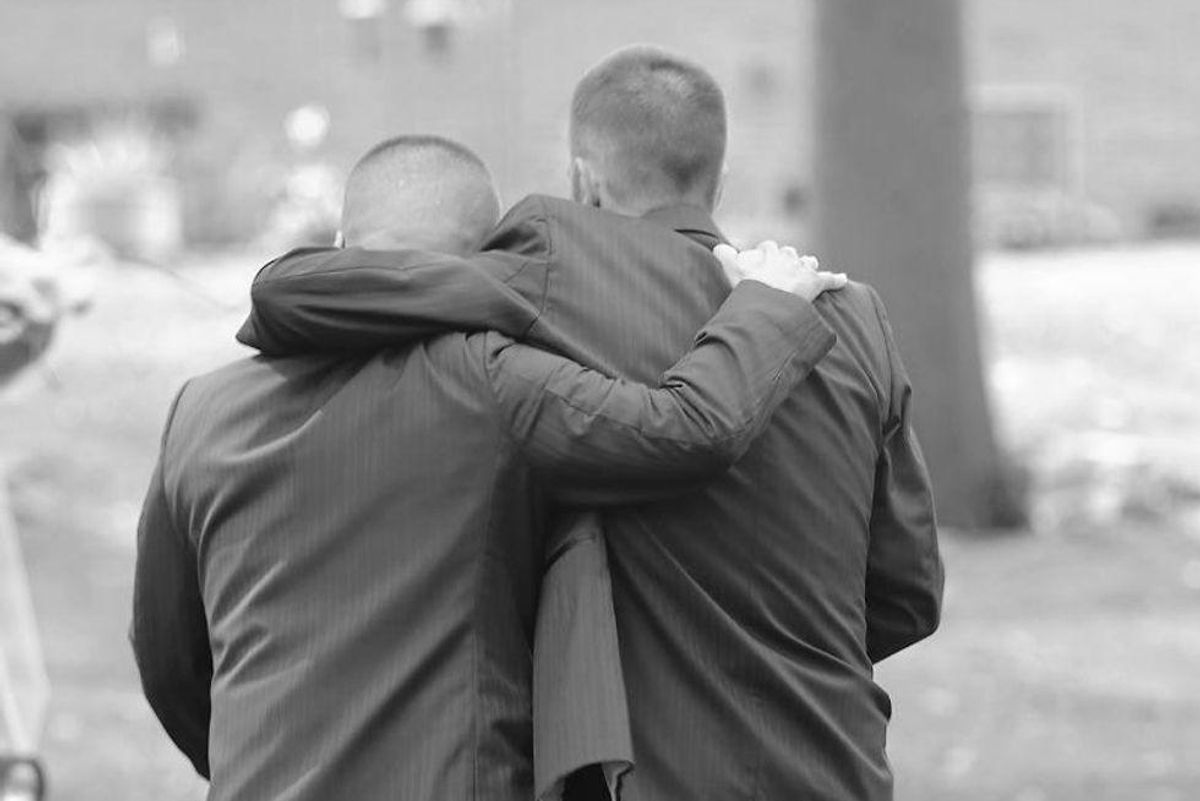 ​And that's how you do it, folks.
And Brittany herself was pleased with the outcome.
The bride sent a video message from her honeymoon to WKYC, saying, "We've seen it all, been through it all, but at the end of the day we're all happy."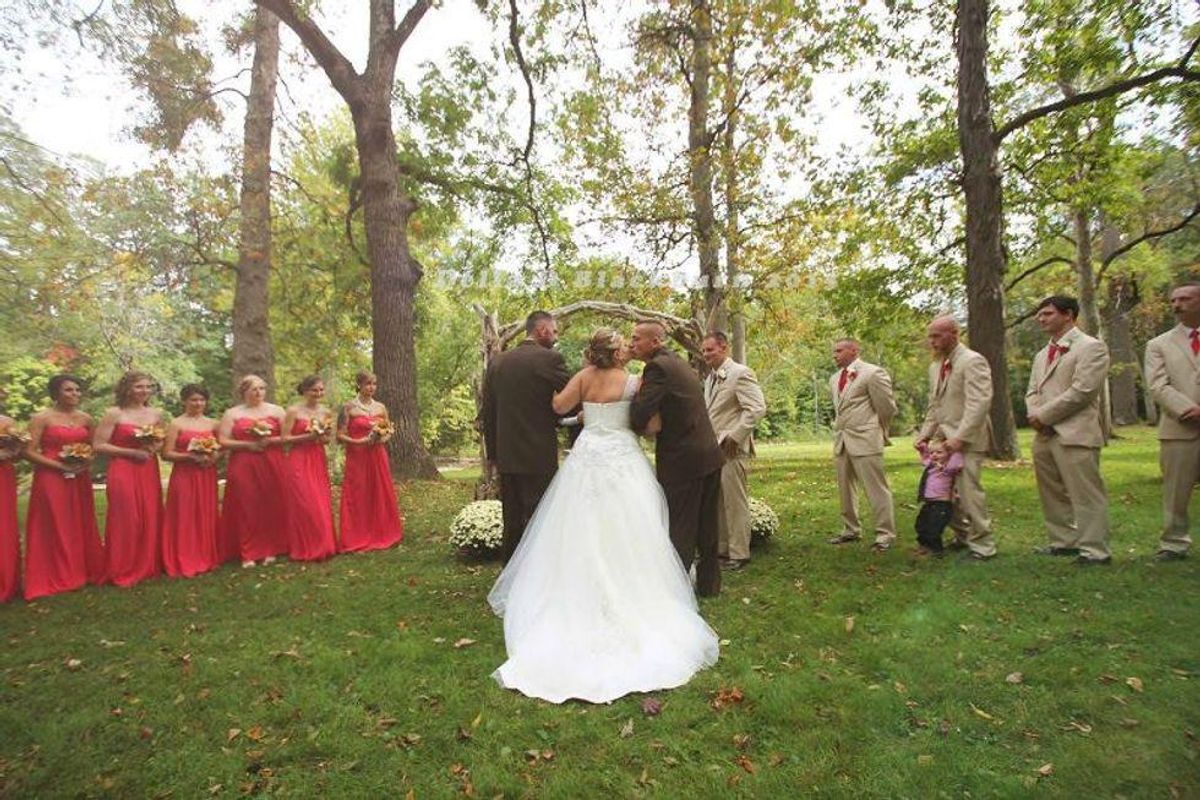 Divided families know that love isn't a finite thing — there's enough to go around.
This article originally appeared on 9.29.15