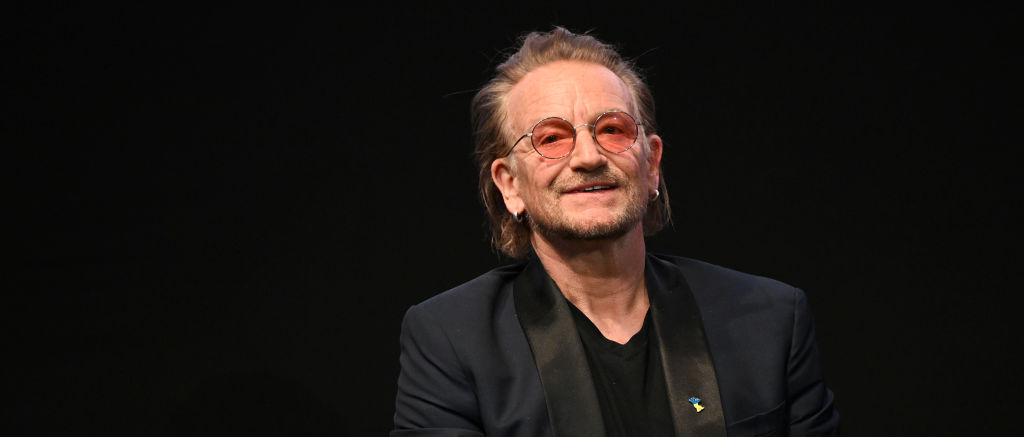 U2 kicked off their Las Vegas residency recently in the brand new opening of the massive Sphere venue. The group is currently set to play 25 shows in total of their U2: UV Achtung Baby Live At Sphere shows through December 16.
However, some might be wondering who will play the venue after them, considering it cost $2.3 billion to build the giant globe. Right now, there aren't currently any musical acts set to follow U2 — but there very well could be soon.
There will, though, be a premiere of director Darren Aronofsky's film titled Postcards From Earth inside the venue. He was previously seen setting it up inside to see what the immersive experience would look like.
After social media users started to see photos of what U2's set looked like inside the venue, many had suggestions of who should play the next. (The stage looked quite small, as it primarily relied on the images around the entire bubble to control the experience.)
"Before I say Taylor Swift I need to know the capacity of this glass ball," one fan wrote.
Lots of other fans threw out ideas like NMIXX, Monsta X, aespa, and more K-pop acts who could deliver breathtaking visuals. While none of these acts have been confirmed, it is still fun to imagine. Continue scrolling for some more Sphere concept ideas from fans.
aespa and they need to perform hold on tight idc pic.twitter.com/COM1xaImhg https://t.co/X831uCCZ1z

— ︎ (@p1nks4vage) September 30, 2023
fall out boy with the infinity on high aesthetics https://t.co/sQJl5Sgx4j

— ︎︎ ︎ (@fangzups) October 1, 2023