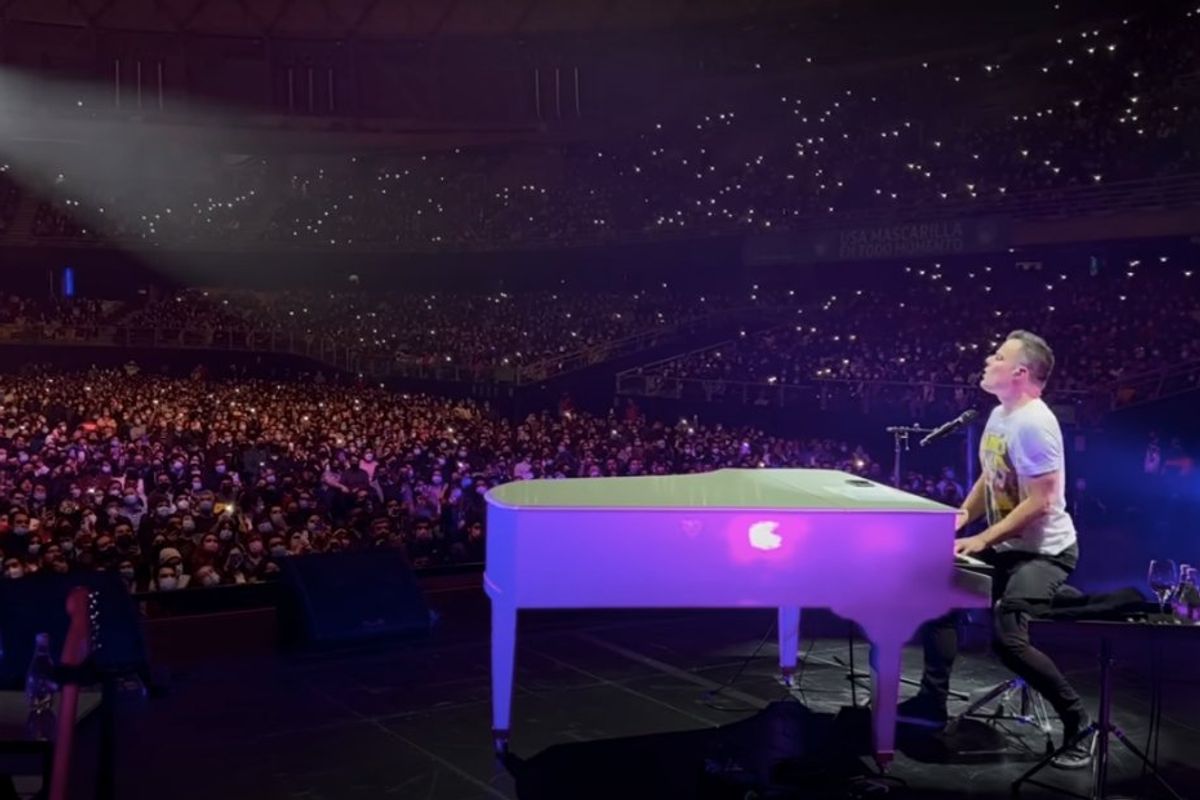 Freddie Mercury was known for many things—his dramatic showmanship, his larger-than-life personality, and his untimely death during the peak of the AIDS epidemic—but he is most remembered for his clear, powerful voice, ranging from rich bass notes to impressive soprano coloratura.
It's hard to do Freddie's voice justice, but Marc Martel has managed to wow millions with his impersonations of the Queen lead singer. If you close your eyes and listen, there are seconds when you might swear you were hearing Freddie himself singing again.
Martel's cover of "Bohemian Rhapsody" has been viewed 56 million times on YouTube. And another of his videos showcases Martel's ability to captivate an audience with his—or Freddie's—voice.
---
At a concert in Santiago, Chile, in 2022, Martel began playing the piano intro to "Love of My Life," one of Queen's simplest and most sentimental ballads. As soon as he opened his mouth to sing, the audience did the same—10,000 people all singing along in unison—and it's just beautiful.
Watch:
Love Of My Life – Live from Santiago, Chile (Marc Martel)
Queen fans not only loved the sing-a-long but they were also blown away by how close Martel came to channeling Freddie Mercury with his vocals:
"I'm 63. Heard Queen from the start. This man is unbelievable. Why Queen didn't grab him is unbelievable, beyond belief."
"For those of us who love the Mercury timbre, Martel is a blessing."
"The part "you've hurt me" sounds exactly like Freddie. I also love the fact that people are singing too, it gives me Queen concerts vibes :)"
"When the crowd started singing, it genuinely gave me goosebumps. It was like he was singing with a choir. Some great voices in the audience! Well mixed too. Incredible as always!"
"Never mind the vocal inflections, he plays piano outstandingly. Freddie's voice was so unique and original, it's unbelievable how close Marc is."
And if you want to see Martel's "Bohemian Rhapsody" video with 56 million views, here it is. Enjoy:
Find more of Marc Martel's Freddie Mercury magic on YouTube.