What do the biggest celebrity tequilas, the most Googled brand, and the oldest tequila have in common? They get talked about — and sold — a lot! But talk is cheap. What do these brands actually have to offer tequila drinkers?
We're here to find out by pitting four bottles against one another in a blind taste test. Let's talk about the four brands we've chosen:
Right now one of the most Googled tequila brands is Hijole! It's a fairly new brand on the scene and is already on track to sell 900,000 bottles of tequila by the end of the year. There is a pretty good reason for all the curiosity out there — the brand has sponsorship deals with big sports teams like the New York Mets, The Denver Broncos, and The San Antonio Spurs, to name a few. Basically, a lot of sports fans are being introduced to Hijole at stadiums and naturally want to know if its any good.
On the celebrity side, we have Casamigos and 818, two brands known for their connections with big-name celebrities (George Clooney and Kendall Jenner respectively, through Clooney sold Casamigos to Diageo in 2017). Both, believe it or not, both produce some pretty solid tequila bottles for their respective price points. In our opinion, these two brands are the gold standard of celebrity tequila.
Representing the "oldest brand," we have Jose Cuervo — which has been making tequila for over 250 years, Jose Antonio Cuervo being the first officially licensed tequila manufacturer.
In an effort to even out the playing field as much as we can, we'll be tasting each brand's un-aged expressions. Because Jose Cuervo Especial Silver is straight garbage, we decided to toss the brand a bone by opting for a bottle from their more high-end Reserve De La Familia line, Jose Cuervo Platino. All four bottles can be found anywhere between $30-$60, so we think we're being as fair as possible, let's drink!
Part 1: The Tequila Blind Taste Test
Taste 1:
Nose: Warm roasted agave and whiffs of fresh-cut grass on the nose. There is a bright earthiness to this that is very inviting.
Palate: A medley of vegetal asparagus and bright citrus zest. There is a strong peppery quality to this tequila that awakens the tastebuds.
Finish: That pepper quality lives on the finish as well, but it's balanced out by some subtle hints of vanilla.
Taste 2:
Nose: Roasted agave is the strongest note apparent but it's lightly kissed with some honey and vanilla, giving it an alluring sweetness you can almost taste.
Palate: Strong tropical vibes from this one, I'm tasting coconut, toasted almond, vanilla, and a light bit of black pepper.
Finish: A nice balance between sweet and dessert-like, with a tobacco leaf bitterness that keeps it from tasting too perfumed and artificial. Real nice journey with this tequila.
Taste 3: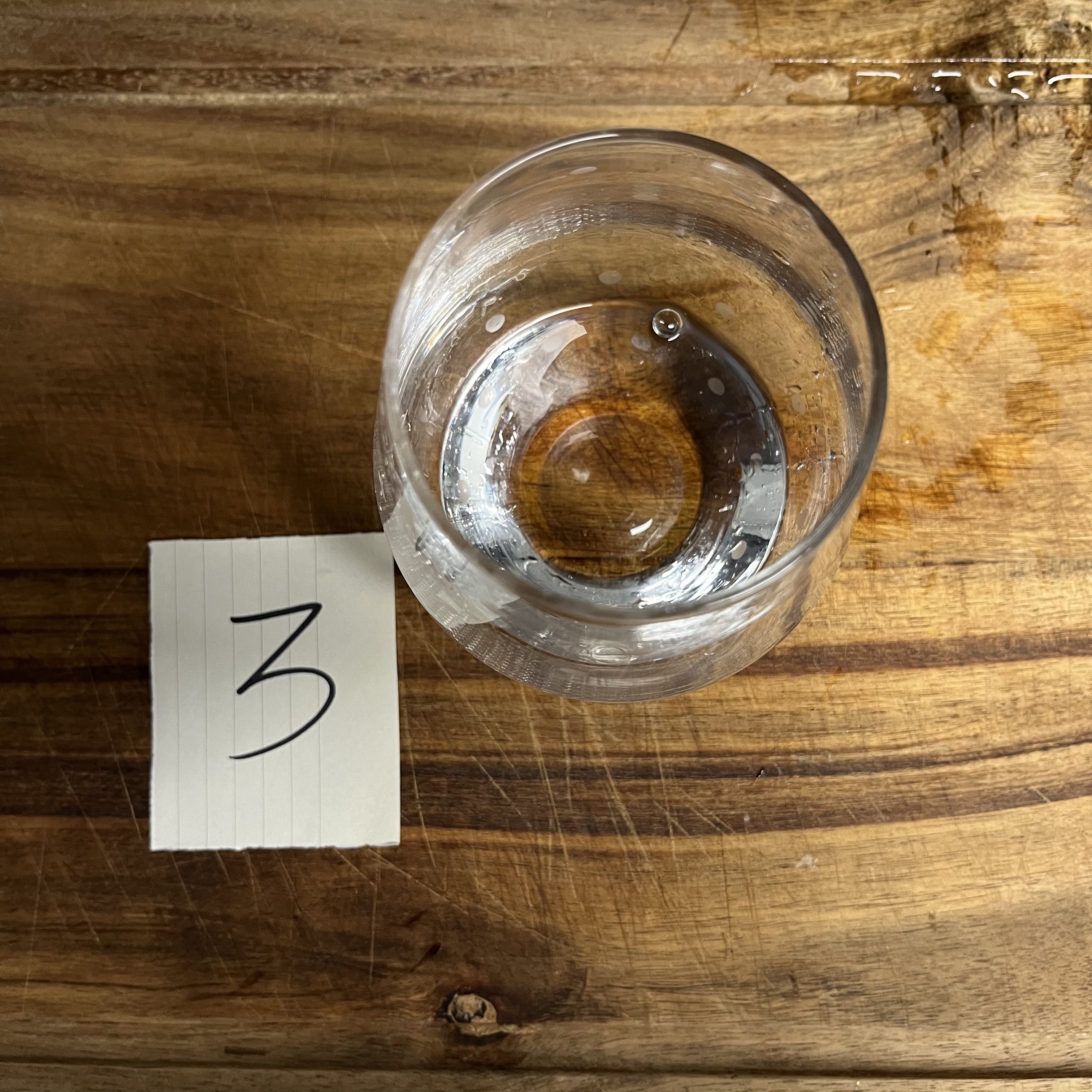 Nose: Strong dessert vibes on the nose, I'm getting a lot of vanilla and roasted agave from this one. There is an apparent mellowness here, almost like an aged expression.
Palate: Sweet and super smooth. I'm tasting some fruity berry notes and a hint of cream. One of the least harsh unaged expressions I've ever tasted.
Finish: The vegetal notes come out at the aftertaste. It still goes down smooth and has a dessert-like quality to it, but the aftertaste brings forth vegetal flavors. A hint of green bell pepper and green grass.
Taste 4:
Nose: Blunt alcohol note with hints of roasted agave. Easily the dullest nose of the bottles we've tried today. The aroma comes across as flat and doesn't have the same brightness as the other bottles.
Palate: Very smooth, almost suspiciously so — with juicy pineapple and pear notes. Good flavor, but it leaves too soon.
Finish: The finish has a citrus zest to it and a strange herbal aftertaste.
Part 2: The Tequila Ranking
4. Jose Cuervo Reserva De La Familia — Platino (Taste 4)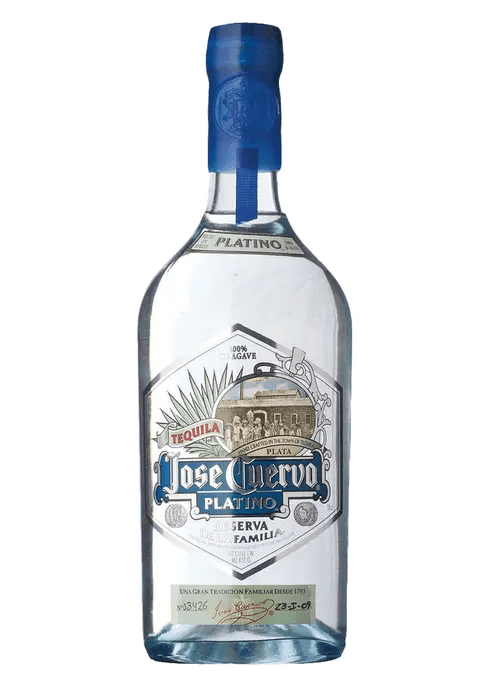 ABV: 40%
Price: $61.99
The Tequila:
Jose Cuervo's high-end line ranks last for us. Unlike the Especial line which are cheap mixto tequilas (meaning a mix of tequila from agave and other sugars), the Reserva De La Familia is made following the handcrafted techniques originally started by the brand's first master distiller, utilizing the inner portions of the agave and cooked for 48 hours.
The bottles are produced at NOM 1122, Casa Cuervo, and placed in wax-sealed bottles that are hand-numbered. I think the bottles are beautiful and it's a line of bottles a lot of people seem to forget the brand has, but it just didn't have what it takes to compete with the other bottles chosen for this matchup.
The Bottom Line:
Jose Cuervo's best un-aged expression, but for the money, you can find better bottles with better flavors.
3. 818 — Tequila Blanco (Taste 3)
ABV: 40%
Price: $64.99
The Tequila:
I'm a big defender of Kendall Jenner's 818, I think it gets a lot of undue criticism and as a tequila writer, I've hosted many a party where people have openly written off this brand, only to be proven wrong in an impromptu blind taste test (my parties are the best). Having said that, in this particular blind taste test, this bottle came off as too sweet and way too smooth.
Produced at NOM 1607, Grupo Solave, the agave here is cooked in stone brick ovens, tahona extracted, and fermented in stainless steel tanks.
The Bottom Line:
Sweet, smooth, and people-pleasing. If you want something brighter with a lot of character and a stronger emphasis on agave, look elsewhere.
Casamigos Blanco (Taste 1)
ABV: 40%
Price: $39.99
The Tequila:
George Clooney hasn't owned Casamigos for six years now, and yet people still consider it "Clooney's brand." We get it, and it makes sense considering his and former model Rande Gerber signatures are still on the bottle and appear in all the marketing for the brand (these dudes are paaaaaaaaid).
The major difference between Casamigos and 818, is that the former leans on the bright flavors of agave, giving up ease of drinkability for something that tastes a bit more true to the expected flavors of tequila.
This bottle is produced at NOM 1609, Diageo México Operaciones using agave cooked in stone brick ovens, roller mill extracted, and distilled in stainless steel pots with a copper coil before being rested in stainless steel.
The Bottom Line:
Brighter and more peppery than 818 with a hint of vanilla qualities to balance it out.
Hijole! Blanco (Taste 2)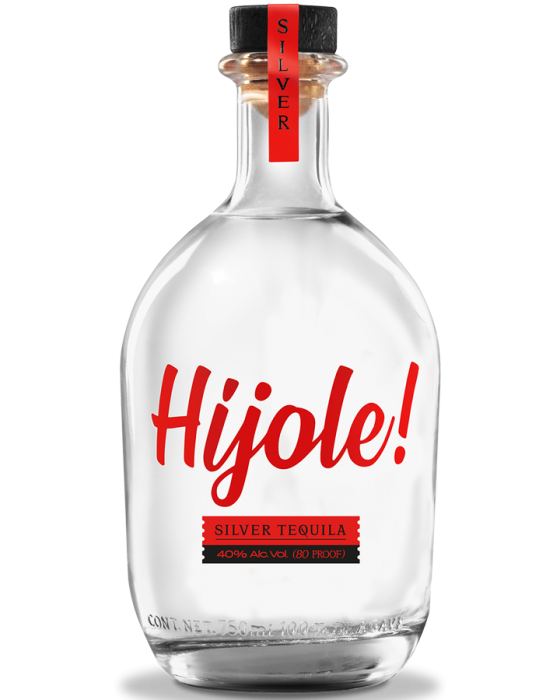 ABV: 40%
Price: $36.99
The Tequila:
I didn't expect Hijole to take the top spot here. Not at all. But this bottle came across pretty easily as the best in our lineup today. There is a people-pleasing smoothness to this bottle (it doesn't have the strong character of additive-free tequila) but it still offers a lot of vegetal notes, and a slight bitterness at the finish that reminds you, yes, you're drinking tequila.
Produced at NOM 1614, Tequilera Tap, the agave here is harvested at six years maturity and cooked in an autoclave for 24 hours before being roller mill extracted, and fermented in a stainless steel pot. I'm actually surprised that so many stadiums are embracing Hijole, it's not as smooth as Casamigos and 818, not as well known as the Cuervo family, and actually has some bite to it.
The Bottom Line:
A pretty solid bottle of tequila that is fruity and bright and sports a bouquet of flavors that take your tastebuds on a journey. But as much as we like this bottle, we can't help but feel your money is best spent elsewhere. You can order your stadium margarita with Hijole but outside of the ball game, there are a bunch of other brands near this price point that offer more interesting flavors and more character.