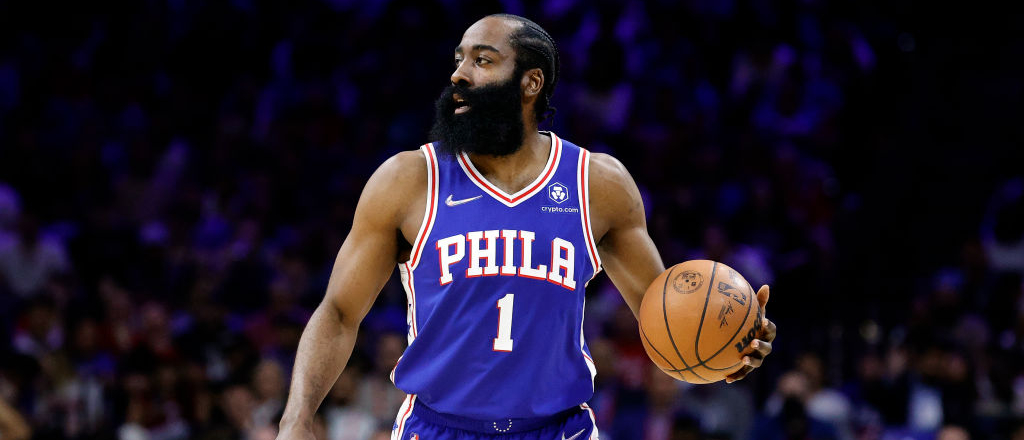 For months there were rumblings that James Harden and the Houston Rockets might end up reuniting this summer in free agency. Eventually, those rumors cooled off and many wondered if Harden had been trying to use Houston's massive amount of cap space as leverage in talks with the Sixers (which ultimately did not work out for him and now he's demanded a trade).
The Rockets ultimately signed Fred VanVleet to a three-year max deal with a team option on the final year, adding the veteran point guard they felt they needed to help bring along Jalen Green and the young roster. However, Harden was certainly in the mix for the Rockets, but head coach Ime Udoka and the Rockets front office decided VanVleet was the better fit for what this Rockets team needed. As Udoka explained to Zach Lowe, they wanted VanVleet because he'd be a better fit in an offense that took a more egalitarian approach rather than having a ball dominant guard like Harden.
"Nothing against James," Udoka told ESPN, "but Fred is just a better fit. I coached James in Brooklyn. He's one of the smartest players I've ever been around. The words 'Ime doesn't want James' never came out of my mouth. It was, 'Let's look at the best fit.' If we want Jalen and the young guys to take the next steps, we need them to have the ball. As for me saying I don't want James, that was never the case. It was about fit."
When the Harden return rumors first started, many pointed out how this could be an issue, as Harden is someone who needs the ball constantly to be at his best. Adding him would either stymie the development of Green and the rest of the Rockets youngsters who also need to continue getting consistent reps on the ball, or if they insisted on still trying to run that kind of offense, you would not be getting Harden at his best. As a result, they opted for VanVleet, who has much more experience playing in an offense that shares ball-handling and creation responsibilities.
That quote from Udoka is also part of what is making it difficult for Harden to find another basketball home. He is a player that needs the ball in his hands to be his most effective (and has never shown much of a desire to change) but few teams are in the market for a player like that, particularly one that is getting older and has dealt with injuries in the past. Building a team around Harden at this point in his career is probably not good business, as the risks outweigh the rewards — unlike back in his prime in Houston when he was capable of carrying a team.