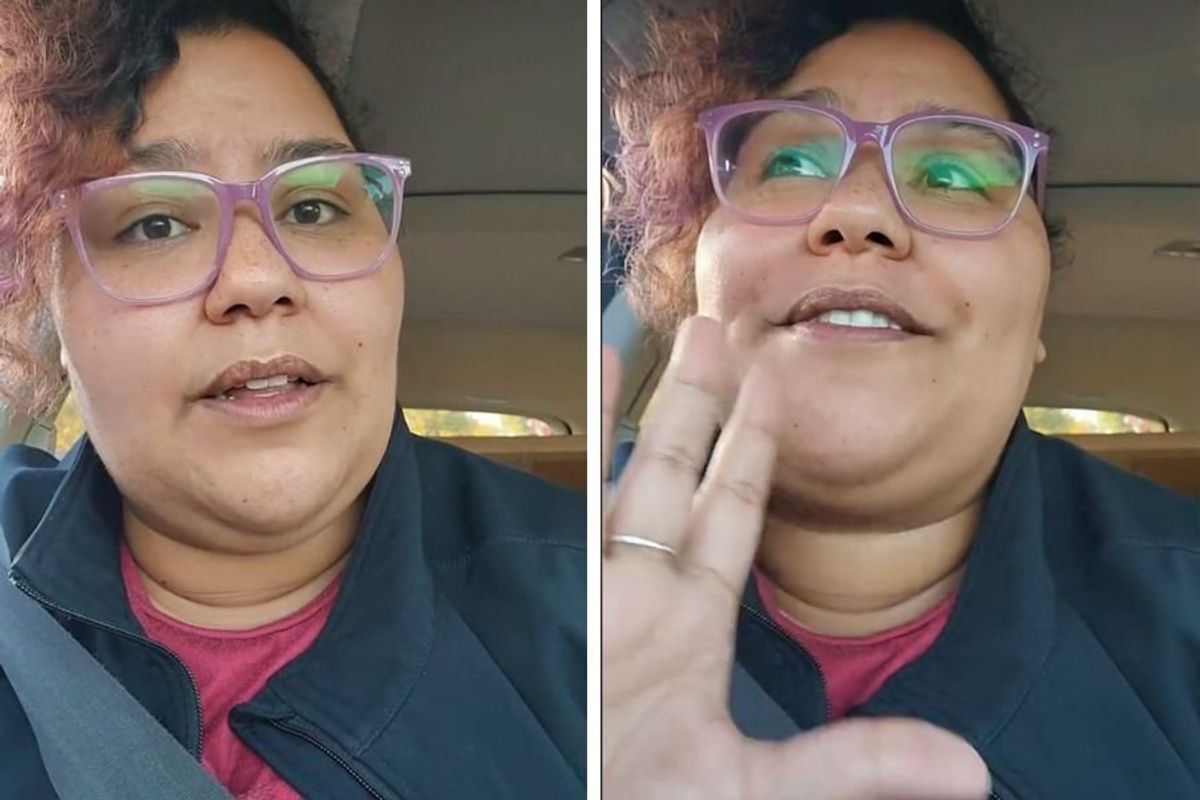 Even if you've been living in a time capsule and think Hanson is the newest boyband on the block, you've likely still heard about Joe Jonas and Sophie Turner's divorce. Jonas has been in the public eye since the age of 15 as part of his band he shares with his brothers, aptly named Jonas Brothers. And Turner catapulted to fame playing Sansa Stark on the massive hit show "Game of Thrones" when she was also just 15.
Throughout their relationship the two worked hard to keep things extremely private and positive, so these stories portraying Turner as a party girl absent mom and Jonas as super-dad were shocking.
Enter Robin Rambles, a TikTokker and huge Jonas Brothers fan. She noticed the discrepancy in coverage, Jonas's slow response time and fans insisting the pop star is misogynist. The makings of a PR nightmare, and Robin has a solution. Giving Jonas the opportunity to pay off her car.
---
I mean it's really a small ask when you think about it. He's a millionaire with a PR problem and she's a hundred-aire every couple of weeks on payday. Jonas paying off her car would be good PR for him and a smart financial decision for her. Win-win. I'm personally rooting for Robin in this divorce, which is why Upworthy talked to her to find out more about what prompted this hilarious plea.
"It was a mixture of things that prompted the actual video. Like I had just paid my car payment and I had also just gone to a Jonas Brothers concert last week and the price of the ticket was very similar to the price of my car payment," Robin laughs. "And I was like, you know what, Joe should pay this for me. Like 'you owe me. I sat through a pitchy concert.'"
"I was like, 'I'm mad about patriarchy, I'm mad about rich people being rich, I'm mad about paying for my car payment.' It was a beautiful storm of just me…being mad."
In fact, after the original story that prompted the misogyny claims was published, Robin and her friend seriously contemplated going to the Jonas Brothers' concert dressed as Sansa Stark. That would've taken trolling someone to a new level, likely a hilarious level for everyone but Jonas.
Since she's such a long time big fan of the boyband, Robin settled on simply asking Jonas the small favor of paying off her car loan in exchange for positive headlines. Honestly, it seems like a sweet deal being that she says there's only about $11K left on her loan and according to Robin, he's likely paying over $10K for his PR firm.
Either way, divorces are painful no matter who you are, so maybe Jonas will come across Robin's video and at the very least get a good laugh out of it. Bonus points and guaranteed character redeeming headlines if he actually follows through on paying off her car.
Watch Robin's amusing PR offer below: