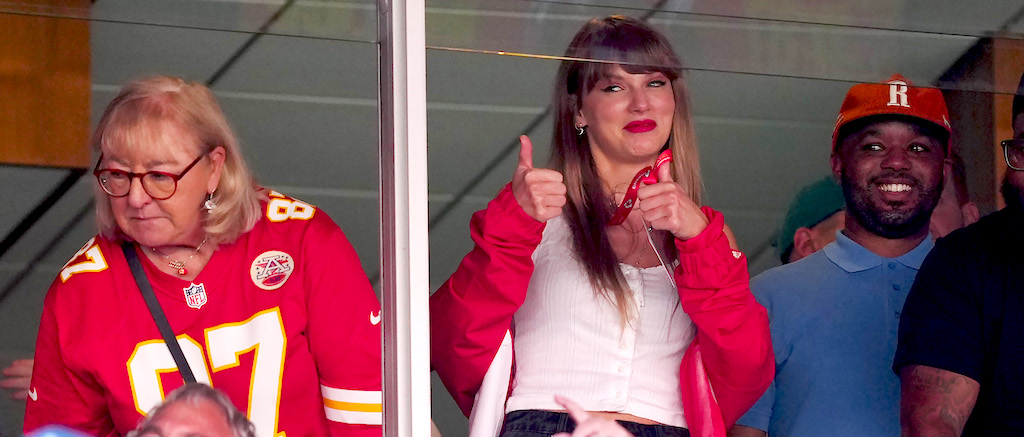 The biggest story through the first month of the NFL season has had nothing to do with the game. Instead, the relationship between Taylor Swift and Kansas City Chiefs tight end Travis Kelce has garnered a whole lot of attention, whether that's been via television ratings, things the league has done in acknowledgement of the pair, or whatever else.
Kelce admitted on the most recent episode of his podcast that he thinks things have been a little over the top recently, saying that "I think they're overdoing it a little bit for sure. Especially my situation." While he was a little empathetic to the way the league has leaned in by saying that he thinks it's generally in good fun, it's not hard to see why Kelce might feel this way, especially considering the league updated its social media channels to highlight Swift.
In a statement on Wednesday, the NFL responded, essentially saying that acknowledging this sort of crossover between the league and someone from the world of pop culture is (pun absolutely not intended) nothing new. Via Deadline:
"We frequently change our bios and profile imagery based on what's happening in and around our games, as well as culturally," the NFL said in a statement on Wednesday. "The Taylor Swift and Travis Kelce news has been a pop cultural moment we've leaned into in real time, as it's an intersection of sport and entertainment, and we've seen an incredible amount of positivity around the sport."

The statement continued: "The vast majority of our content has remained focused on the game, our players and variety of other initiatives, including our Toy Story Funday Football alt-cast, the international games and more."
The next Chiefs game will take place this upcoming Sunday in Minnesota. It is unclear if Swift will be in attendance.