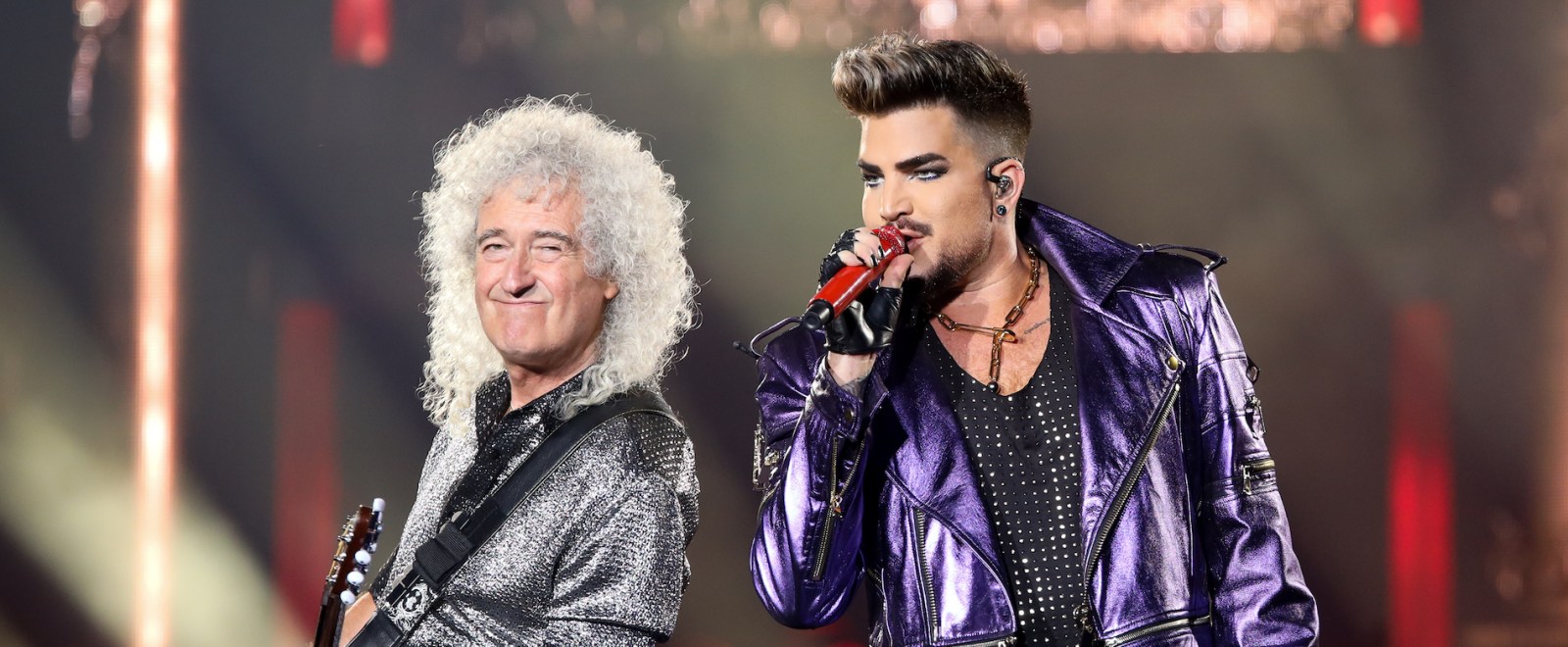 Queen and Adam Lambert first got together in 2011. Last year, they unveiled a concert film titled Rhapsody Over London to capture their chemistry. Now, they're joining forces again to take over stages all across North America this fall.
The tour kicked off last night (October 4) in Balitmore. They'll be hitting Toronto, New York, Boston, Chicago, Los Angeles, and a few other major cities on this run, ending in November. The setlist is packed with a whopping 28 songs that span their entire career, from "We Are the Champions" to "Bohemian Rhapsody."
Check out their setlist from their show at at CFG Bank Arena in Baltimore, MD, according to setlist.fm.
1. "Radio Ga Ga"
2. "Hammer to Fall"
3. "Stone Cold Crazy"
4. "Another One Bites the Dust"
5. "I'm in Love With My Car"
6. "Bicycle Race"
7. "Fat Bottomed Girls"
8. "I Want It All"
9. "A Kind of Magic"
10. "Killer Queen"
11. "Don't Stop Me Now"
12. "Somebody to Love"
13. "Love of My Life"
14. "'39"
15. Drum Solo
16. "Under Pressure"
17. "Tie Your Mother Down"
18. "Crazy Little Thing Called Love"
19. "I Want to Break Free"
20. "Who Wants to Live Forever"
21. Guitar Solo
22. "Is This the World We Created…?"
23. "The Show Must Go On"
24. "Bohemian Rhapsody"
25. "We Will Rock You" (encore)
26. "Radio Ga Ga" (encore)
27. "We Are the Champions" (encore)