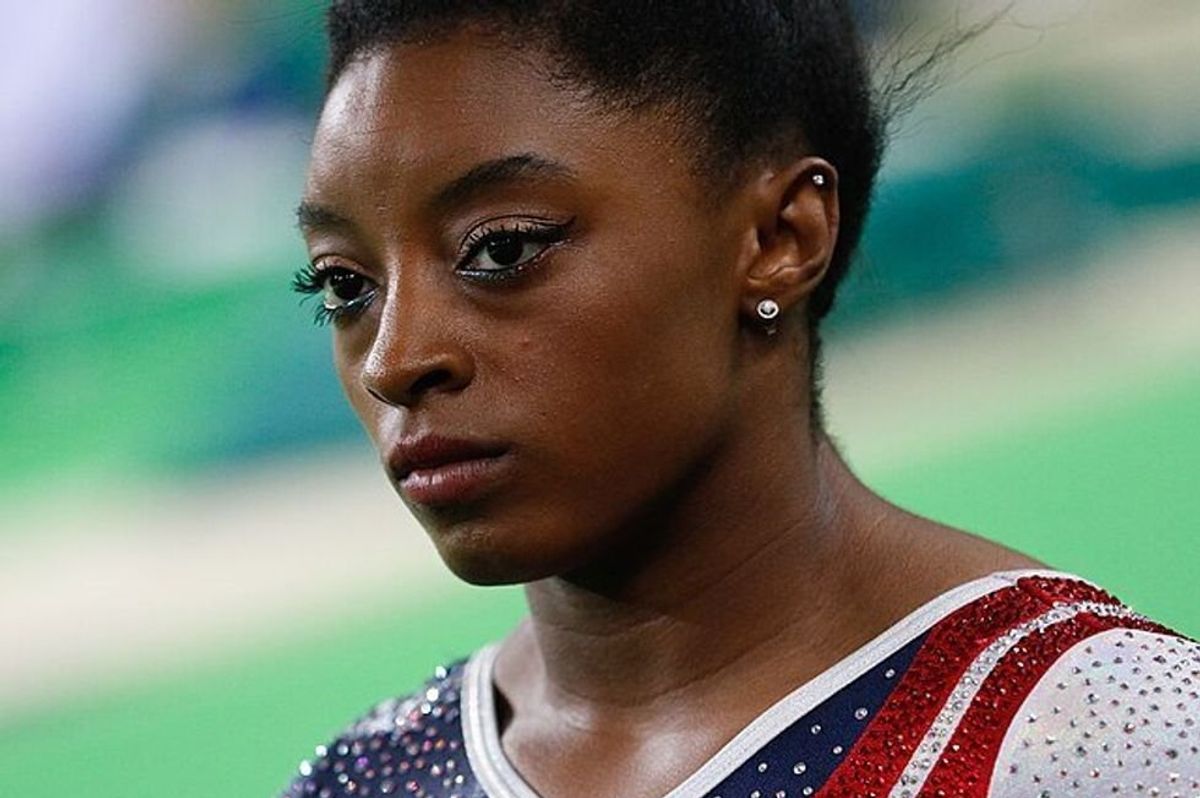 Simone Biles has done it yet again, clinching her 20th gold medal at the World Artistic Gymnastics Championship and leading the U.S. women's team to their historic 7th consecutive victory.
There is no question that Simone Biles is the greatest gymnast that has ever set foot on the mat. Her domination in the sport has been unparalleled, and she has earned every bit of praise she has received as a gymnast.
However, there's a solid argument to be made that she isn't just the GOAT of gymnastics, but truly the greatest athlete of all time. Yes, I know, it's a subjective title, comparing sports is like comparing apples and oranges and people will argue about who deserves that title the most. But hear me out before putting Michael Jordan or Muhammad Ali or Jim Thorpe up against the 4-foot 8-inch wonder that is Simone Biles.
---
Here are 5 reasons she deserves the GOAT title:
1. She has dominated her sport with the winningest record of all time
This is the easy argument, of course, and one that could be used for any athlete who holds the most gold medals and the most medals overall in their sport. Let's just see this as the foundation of the GOAT house that Simone built.
Biles has now won 26 world championship medals (20 gold, three silver and three bronze) and seven Olympic medals. That puts her at the top of women's gymnastics historical record and has her tied with Belarus' Vitaly Scherbo for most gymnastics medals, male or female, earned on the world stage.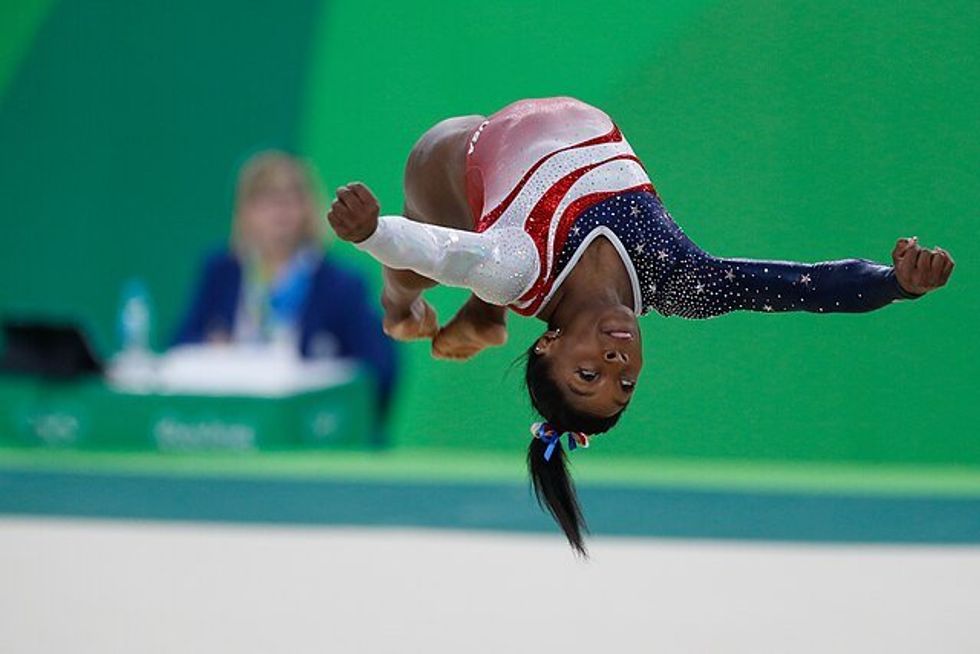 2. She can do things no one else in her sport can do
There's winning championships, and then there's pushing your sport forward by inventing new moves or succeeding in feats no one has ever attempted, much less achieved, before.
Biles has done that, not once, not twice, not thrice, but a whopping five times. This single gymnast has five official moves named after her in the international rule book (one on balance beam, two on floor exercise and two on vault). She is pushing the boundaries of the sport like no one else ever has.
Every sport has had individuals who excel at a unique skill. Many of those individuals aren't also world champions. Most of them don't have multiple moves that bear their name because no one else has ever done them. Biles has done it all.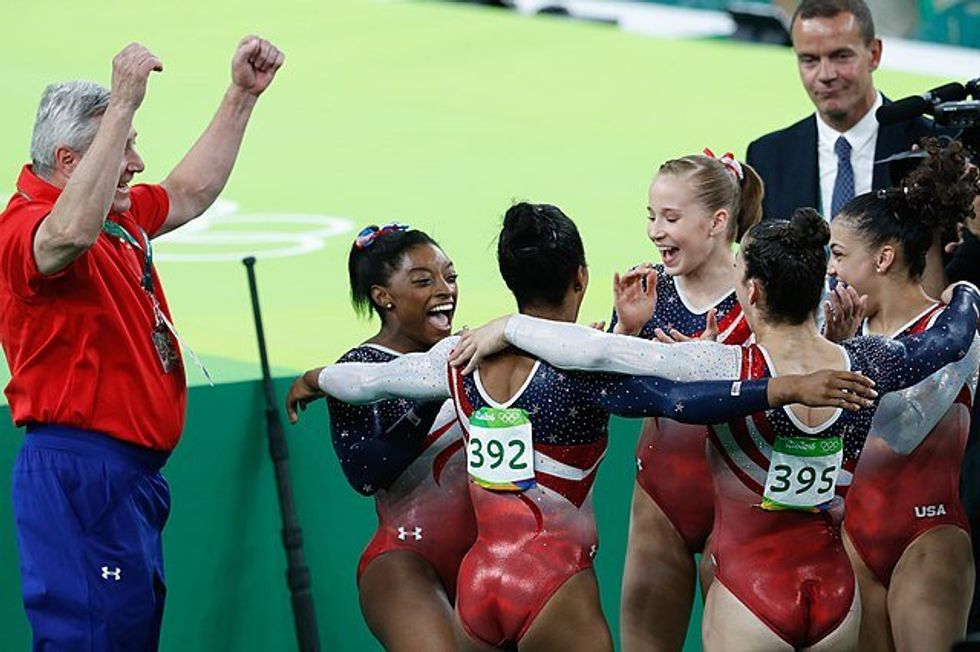 3. She stands out as an individual competitor and as a team leader
Gymnastics is both an individual sport and a team sport, and Biles has proven her skills in both. As an individual competitor, obviously, Biles is No. 1. But she has also led the U.S. Women's Gymnastics team to victory time and time again.
Biles' teammates praised her leadership skills after she backed out of the Tokyo Olympics in 2021 (which we'll get to in a moment). Though she was no longer competing herself, she stood on the sidelines and became her teammates' best cheerleader. Her teammates and coaches said that meant the world, and Biles' unwavering encouragement and support for her fellow gymnasts helped propel them to their own medal-winning performances.
To be able to dominate at the highest level as an individual and be an effective team leader is the mark of an exceptional athlete. Biles does both and makes it look easy.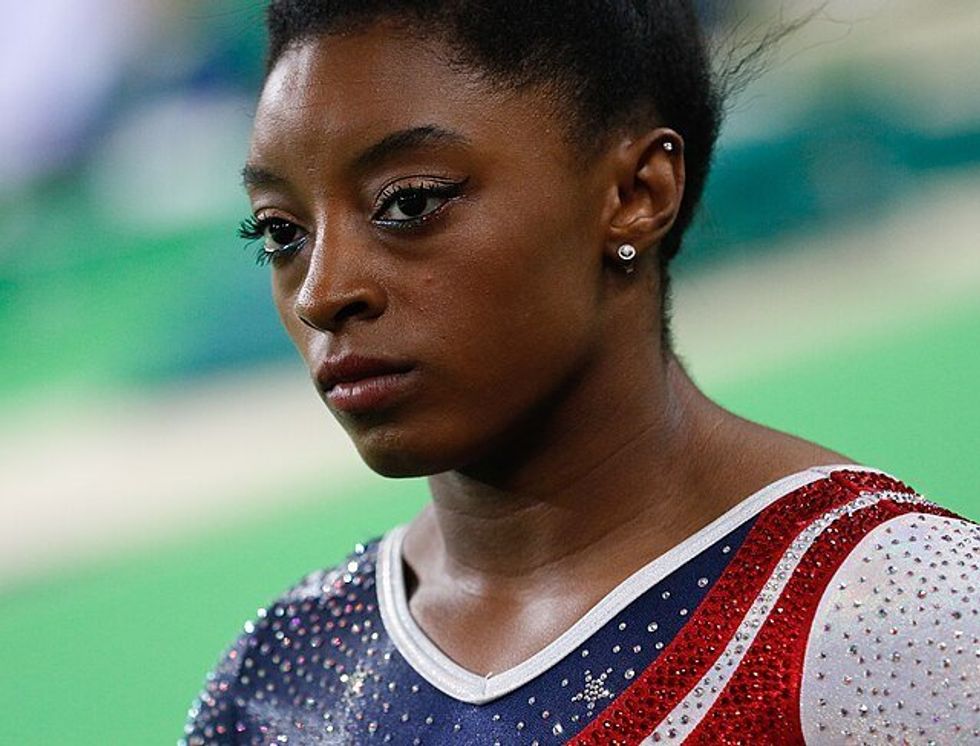 4. She faced a devastating setback in her sport and came back on top
It's not easy to maintain the status of being "the best" at a sport. Being the best and then having a major setback disrupt your career is even more difficult. Overcoming that setback and returning not only to a high level of competition but jumping back up to the very top is something only GOATs do.
Biles did it. After getting the dreaded "twisties" at the Tokyo Olympics, Biles did the right thing and dropped out of the competition. (The twisties cause a gymnast to lose their sense of place in the air, creating both a frustrating and incredibly dangerous situation.) She could have called it quits then and no one would have blamed her.
But she didn't. She came back. And unlike some other star athletes who have pushed past their prime and lost some of their competitive edge, Biles is slaying once again, winning world titles like she was born for it.
She balances it with wisdom, but her competitive spirit is unstoppable.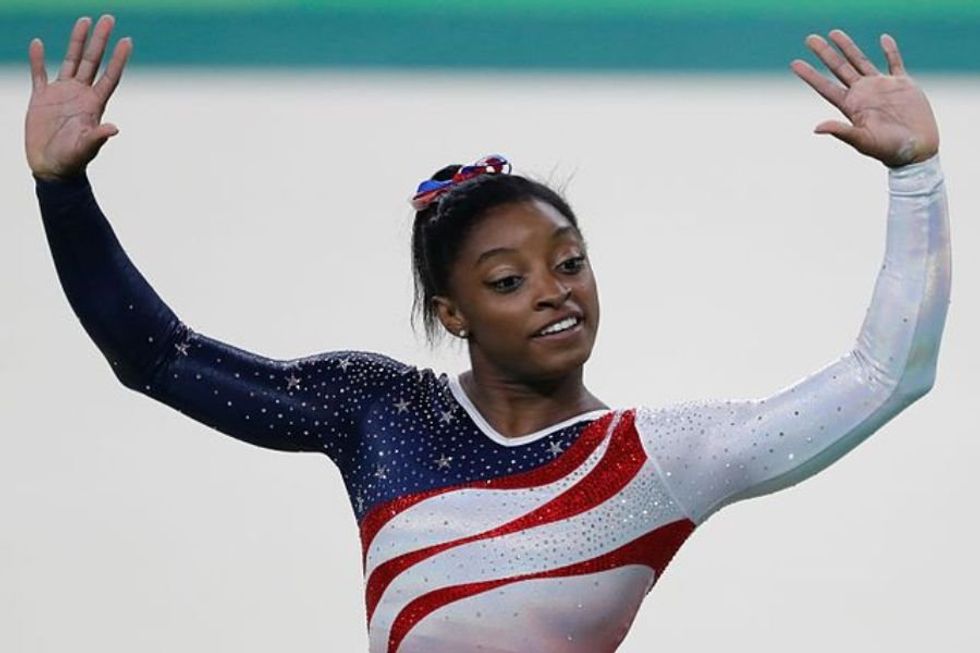 5. She is well past retirement age and still dominating in her sport
Biles is 26 years old, which isn't old by most measures, but she's a bit of a grandma in the world of gymnastics. The average age for elite female gymnasts to retire is 22. There are other competitive gymnasts who are older than Biles, but they aren't up there on the world championship podium with her. The main reason gymnasts retire so early is the wear and tear gymnastics puts on their bodies. Biles continually pushes her body to do what no one else can do, and she's still going strong.
Her ability is unparalleled but her longevity is equally impressive. Peak time varies by sport, of course, but for a gymnast to be this dominant for this long is an incredible accomplishment.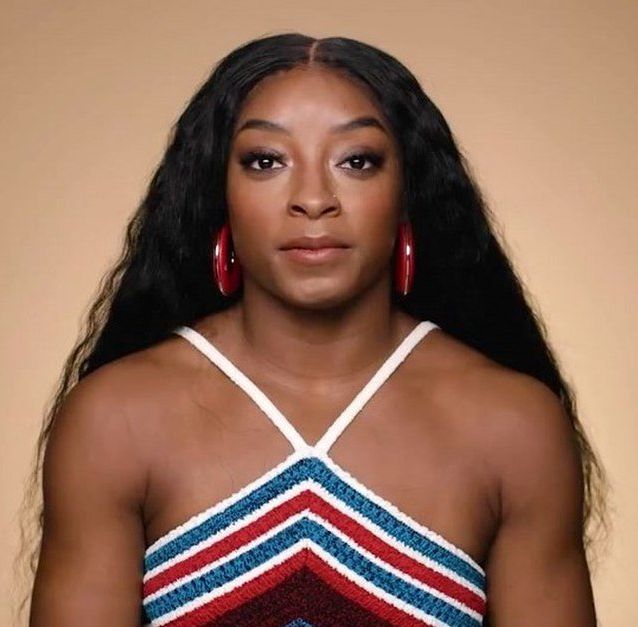 Honorable mention: She's a woman in a GOAT field filled with men
Should being a female athlete make a difference? Well, the International Certification of Excellence in Fitness (ICEF) seems to think so, since they made a list of the 10 Greatest Athletes of All Time and there's not a single female on it.
As the ICEF's Top 10 list unwittingly demonstrates, male athletes are automatically thought of as better athletes than women, no matter the variables, which is silly. No one is putting Babe Ruth up against Muhammad Ali as having the same or even similar skills, so why are there no women at all on this list?
I'd put Simone Biles up against any of these 10 men for all-time athlete GOAT. Yes, even Michael Jordan, who holds the top spot. He holds records in his sport. He pushed the boundaries of basketball. He was an individual standout and a good team player. He overcame setbacks (more in his personal life than the sport itself, but still) and he came out of retirement twice to keep playing. Heck, he was even famous for defying gravity. Simone Biles has done all of that on a global level—and on a beam 4 inches wide.
No one can argue with a straight face that gymnastics is an easy sport—the years of intense training and discipline and the combination of strength, agility, flexibility, gracefulness and body control elite gymnastics requires are utterly bonkers. Arguably, gymnastics requires more athleticism than many other sports, so Simone Biles' total domination of the sport for this long at this level certainly qualifies her for GOAT status—not just among gymnasts, but among all athletes of all time.