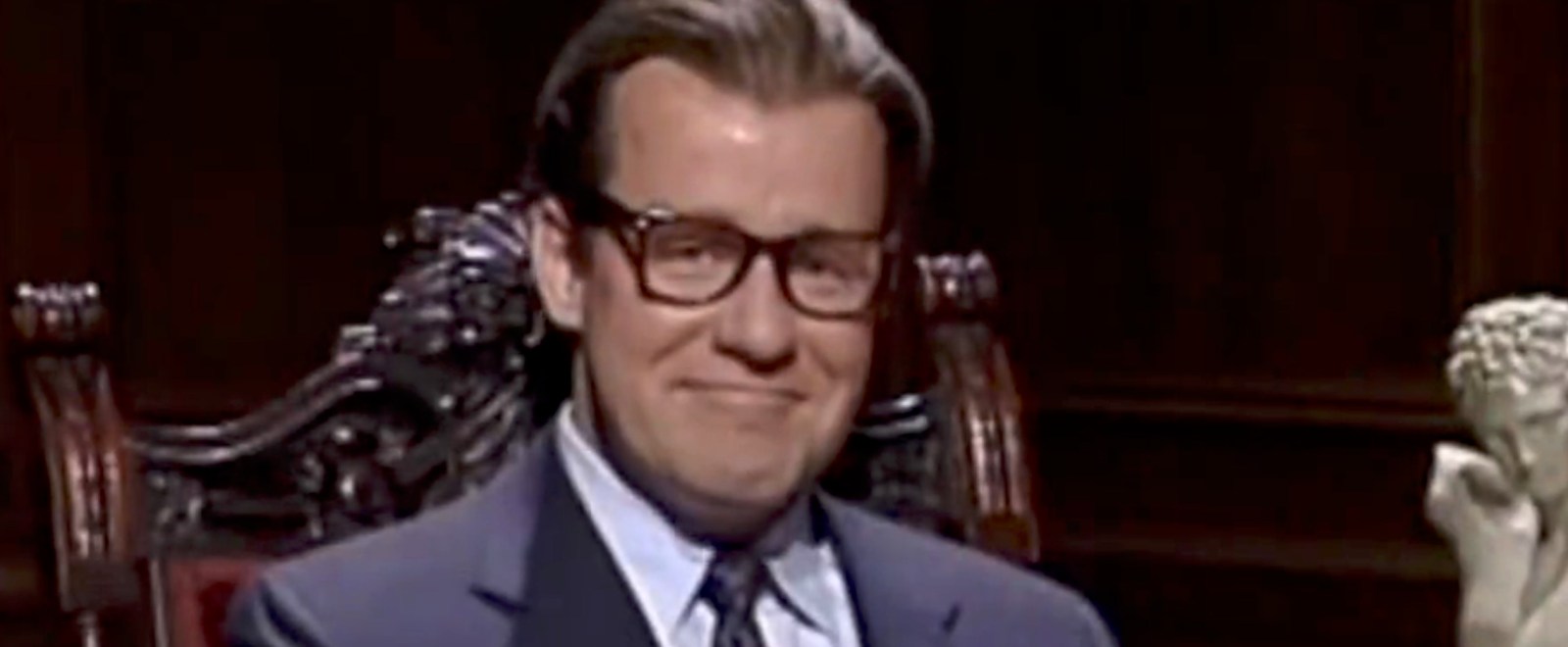 No list of the best SNL cast members of all-time is complete without Phil Hartman. So it's a real treat that almost 30 years after he departed Studio 8H, and 25 years after his tragic death, Dana Carvey has shared a never-before-seen short film — also starring Jon Lovitz! — from their time on the show.
"This is one of my favorite #SNL short films. The brilliant Robert Smigel (@TriumphICDHQ) wrote it – and recruited me to play #Chaplin," Carvey wrote on X. "I thought its premise was inspired. And I never turn down an opportunity to play Chaplin. Unfortunately it never made it to air. It played at dress rehearsal to crickets, live crickets, and we still maintain that a human audience might have liked it. Here now, for the first time, watch 'Chaplin' and, for the trazillionth time, enjoy the magic of #PhilHartman, @realjonlovitz, and I."
SNL, the show that gave us Schweddy Balls, "more cowbell," and David S. Pumpkins, is rarely subtle, but "Chaplin" doesn't go for big laughs. It's charming in its simplicity, with Carvey's Chaplin gradually turning into the Little Tramp by stealing another actor's bit. Hartman plays the narrator, and now I'm sad all over again. His remarkable talent and voice, gone too soon. Treasure films like "Chaplin." It might be the last "new" Hartman we ever get.
This is one of my favorite #SNL short films. The brilliant Robert Smigel (@TriumphICDHQ ) wrote it – and recruited me to play #Chaplin. I thought its premise was inspired. And I never turn down an opportunity to play Chaplin. Unfortunately it never made it to air.
It played at… pic.twitter.com/4SpQcrDlom

— Dana Carvey (@danacarvey) October 4, 2023