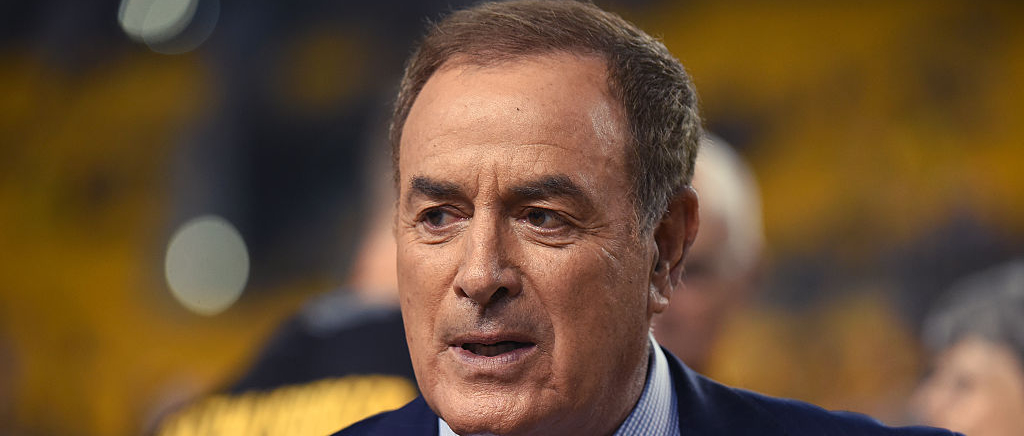 The case can be made that Al Michaels is the most iconic living sports broadcaster. Over the course of his career, Michaels has provided the audio soundtrack to some of the biggest games in American sports, and more recently, Michaels has been an institution in the world of the NFL. He's currently plying his trade on Thursday nights alongside Kirk Herbstreit on Amazon's NFL broadcasts.
Michaels has seen and done a whole lot, but there is one thing that he has managed to avoid doing in his nearly 79 years on this rock we call home: knowingly eat a vegetable. Michaels sat down with CNN's Chris Wallace for a conversation and essentially explained that both of his parents were 18 when he was born, and as a result, his mother "just let me have the run of the course, and I always pushed the vegetables away."
Wallace, bless his heart, asked Michaels if it's plausible that he would like "one of the more non-objectionable vegetables," and immediately brings up a carrot.
"Oh please, please," Michaels responded. "No. No. That's an objectionable vegetable … I look at it, I just don't even like the look of it. And I surmise what it might taste like, in terms of the texture of it."
Michaels assumes that a carrot — a god damn CARROT — "doesn't look like something that would go down well." If anyone at Amazon (or Al Michaels himself) reads this, all of us at Uproxx Sports would like to formally invite him to come eat some vegetables with us, but, like, fried ones that you can cover in sauce. We would like to find out if Michaels would eat an onion ring, basically. Also: What are his thoughts on fruit? I'm going to spend the rest of the month thinking about this.