The Jack Rose is one of those amazingly popular cocktails that… just sort of got lost over time. Before we get into the history of it, know this: The Jack Rose is a Hawaiian Punch for grown-ups. It's sweet, fruity, and almost too easy to drink. It's also an incredibly easy and quickly-made cocktail to master, adding to the fun.
Back in the day, the cocktail was huge in the New York/New Jersey scene throughout the late 1800s/early 1900s thanks to apple brandy and New Jersey being so tightly bound back then. It even made it through Prohibition to the point that it was a favorite among Steinbeck and Hemingway, getting name-checked by Hemingway in The Sun Also Rises. Then as brown spirits sort of petered out in the 1960s and 1970s, it fell to the wayside and almost disappeared.
Well, it's high time that this deliciously fruity and fun cocktail make a comeback. It's so easy to make, as I mentioned. And it really is a fun sipper that packs a nice sweet fruit punch that you're sure to fall in love with (especially if you have a sweet tooth).
Also Read: The Top Five Cocktail Recipes of the Last Six Months
Jack Rose
Ingredients:
1.5 oz. apple brandy
0.75 oz. lemon juice (freshly squeezed and strained)
0.5 oz. grenadine
Ice
Lemon Peel
While Laird's AppleJack Brandy is the original base spirit, you can find some amazing local apple brandies these days to use instead. I really love using Starlight's Bottled in Bond Apple Brandy for cocktails like this. It'll add a hint of barrel spice with a truly deep sweet stewed apple vibe. You can't beat that.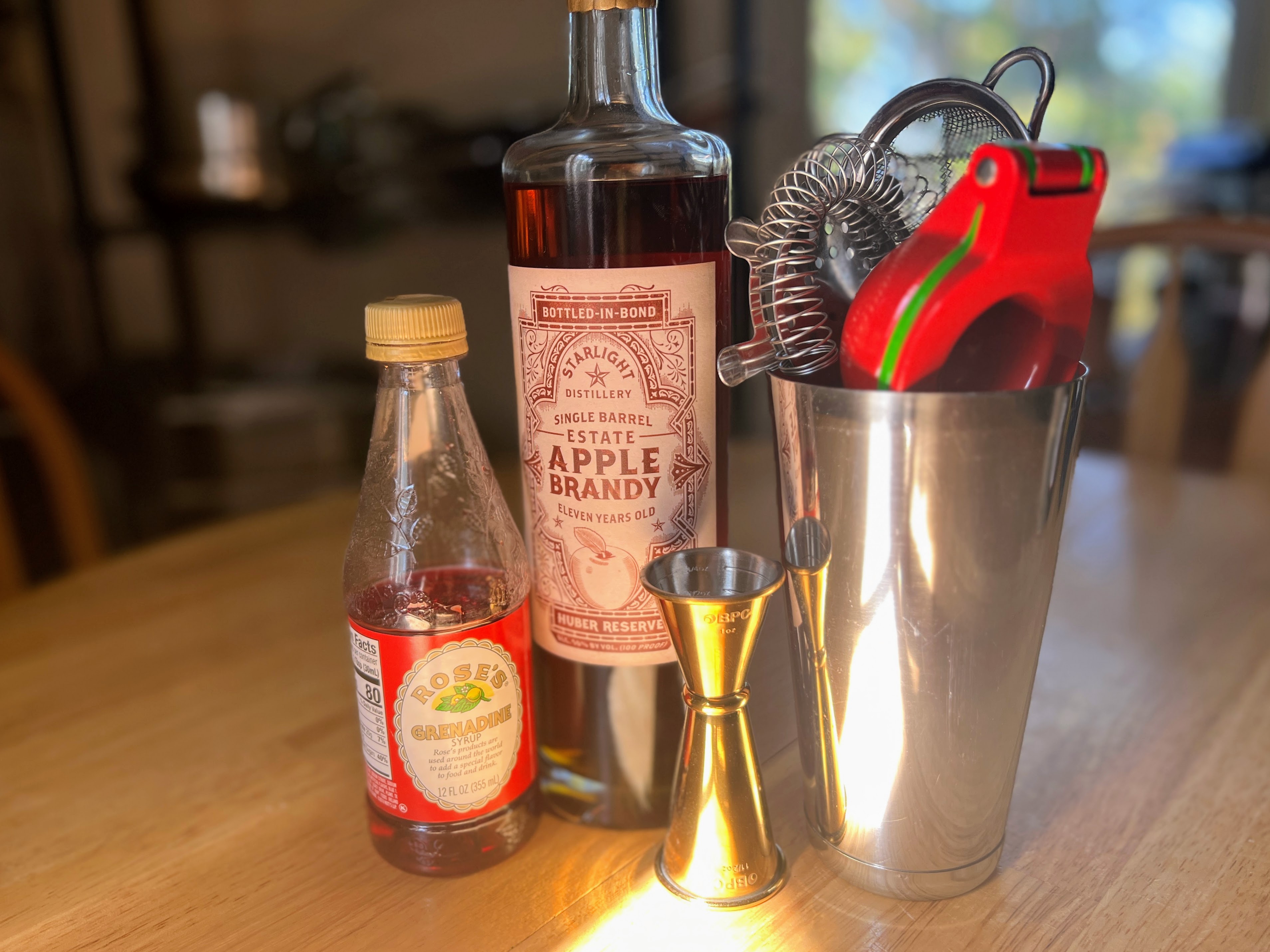 What You'll Need:
Coupe, Nick and Nora, or cocktail glass (pre-chilled)
Cocktail shaker
Cocktail strainer
Jigger
Paring knife
Hand juicer
Small sieve
Method:
Add the apple brandy, lemon juice, and grenadine to the cocktail shaker with a handful of ice. Affix the lid and shake for about 15 seconds or until the shaker is ice-cold to touch.
Fetch the glass from the freezer and strain the cocktail into the glass.
Express the oils from the lemon over the glass, rub it around the stem and rim, and then discard. Serve.
Bottom Line: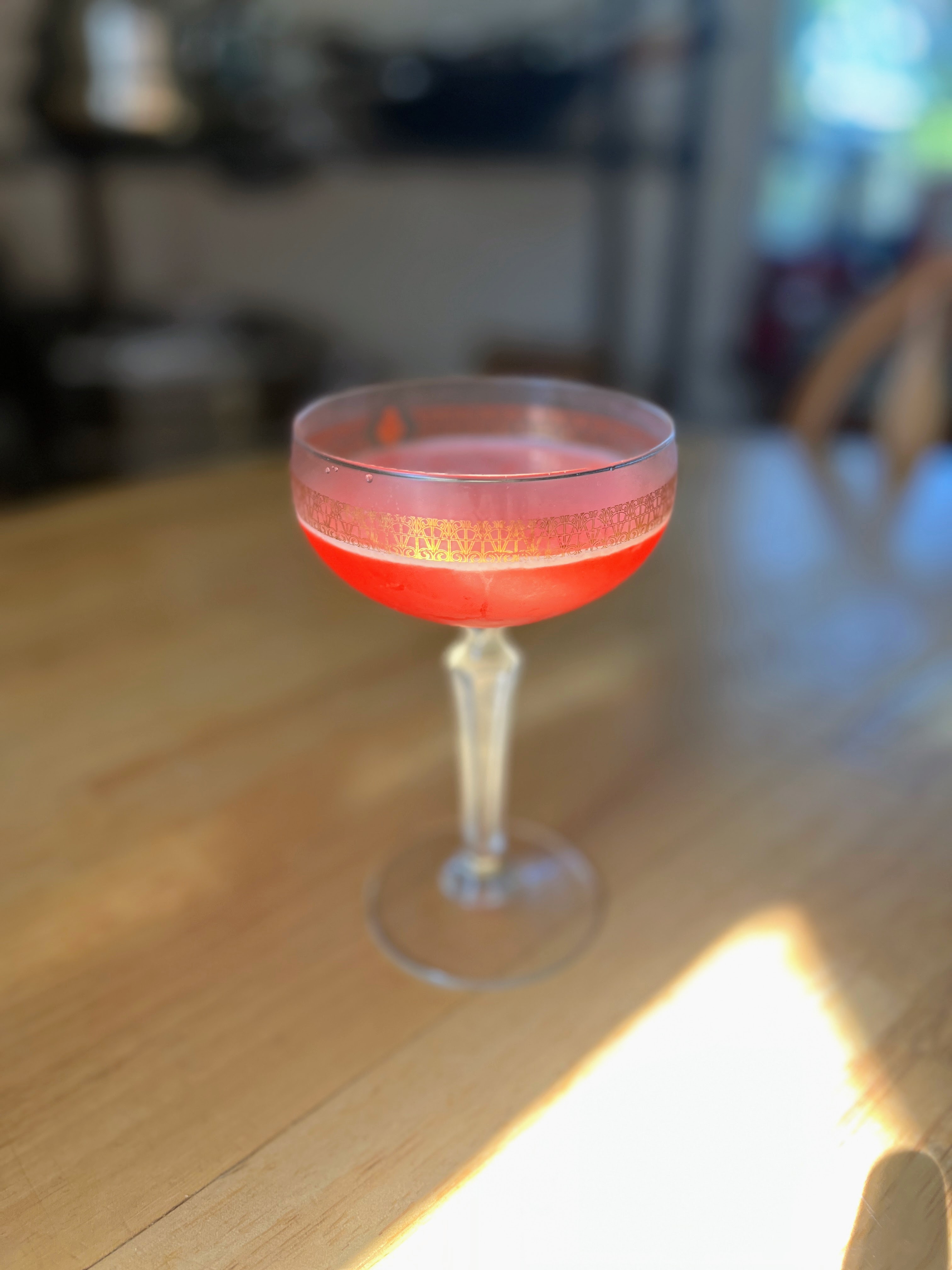 This is 100% fruit punch for adults. I want to bottle this and make a mint. It's so easy to drink while offering a serious depth of wood spices, apple sweetness, and soft red berry notes accented by bright lemon oils.
This has great hints of apples that speak to fall flavors. At the same time, I can see downing these any ol' time of year. It's just a delightfully sweet fruity cocktail.