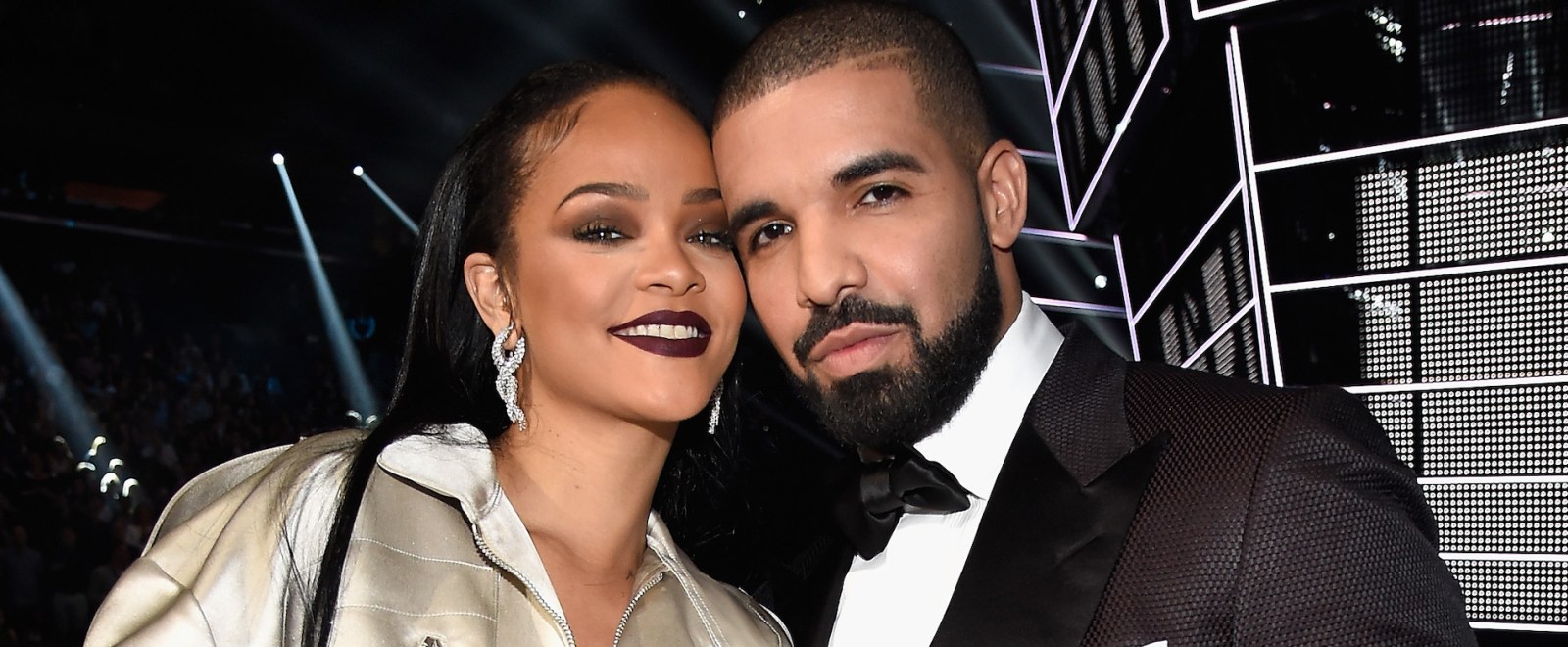 When Lil Yachty said that his friend and frequent collaborator, Drake's For All The Dogs album would address some controversial topics, he wasn't exaggerating. No, the "8AM In Charlotte" rapper doesn't use the 23-track project to provide commentary on social issues. However, he still managed to stir up social media timelines due to his songs' subject matter. One song, in particular, has users online in a tizzy. After listening to the record, supporters ran to their profile to ask:
Is Drake's "Fear Of Heights" about Rihanna?
Many users believe so, as the opening verse includes several subtle references to the singer's nickname, past album, song lyrics, and more. "Why they make it sound like I'm still hung up on you? / That could never be / Gyal can't ruin me / Better him than me / Better it's not me / I'm anti, I'm anti / Yeah, and the sex was average with you / Yeah, I'm anti 'cause I had it with you / Okay, I'm auntie like your daddy sister / Auntie like a family picture / And I had way badder b*tches than you, TBH / Yeah, that man, he still with you, he can't leave you / Y'all go on vacation, I bet it's Antilles," rapped Drake.
Rihanna isn't the only person fans feel like was slighted on the For All The Dogs. Some believe Drake threw jabs at The Weeknd. At the same time, J. Cole delivered a lyrical punch to NBA YoungBoy. However, the Rihanna references struck a nerve with fans as the musician is now happily committed to her partner, fellow rapper ASAP Rocky, with whom she shares two young children. Rihanna and Drake reportedly dated each other off-and-one in 2009 and then again between 2016 and 2018. Could ASAP Rocky's song at Rolling Loud Miami 2023 been a pre-rebuttal to Drake instead of Travis Scott?
Check out a few fans' reactions to the alleged diss and listen to "Fear Of Heights" below.
Drake disses/make references about Rihanna almost every album. At this point it's an ongoing trope in his music so who cares. She has two beautiful BLACK children that don't have to work extra hard to overcompensate for the one drop rule and that will forever haunt him.

— Kadeem (@deemxreckless) October 6, 2023
Drake mad at asap and rihanna cause who tf he talking about on fear of heights pic.twitter.com/081Y6OgSQc

— Casey4pf (@casey_4pf) October 6, 2023
drake still crying about rihanna 7 years later we tired https://t.co/YDiSt2ceiz

— Charmy (fan account) (@imcharm_) October 6, 2023
"Drake dissed Rihanna" my baby she is somewhere changing diapers for the 20th time this morning… that lady does not gaf lmfao

— Damatré and Jermel's Angel (@N3YYZ0N6) October 6, 2023
Drake dissing Rihanna on For All The Dogs to prove he's over her seems backwards after over a decade of writing songs to/for her.

— kendo (@K3ndl3) October 6, 2023
Drake dissing Rihanna……In 2023 weird pic.twitter.com/6qaqwfX6Fn

— Heathen (@CarmenVerse) October 6, 2023
I feel like Drake recorded this whole album the week Rihanna announced she was pregnant again.

— Ravishing Rick Reed (@Negrodamus93) October 6, 2023