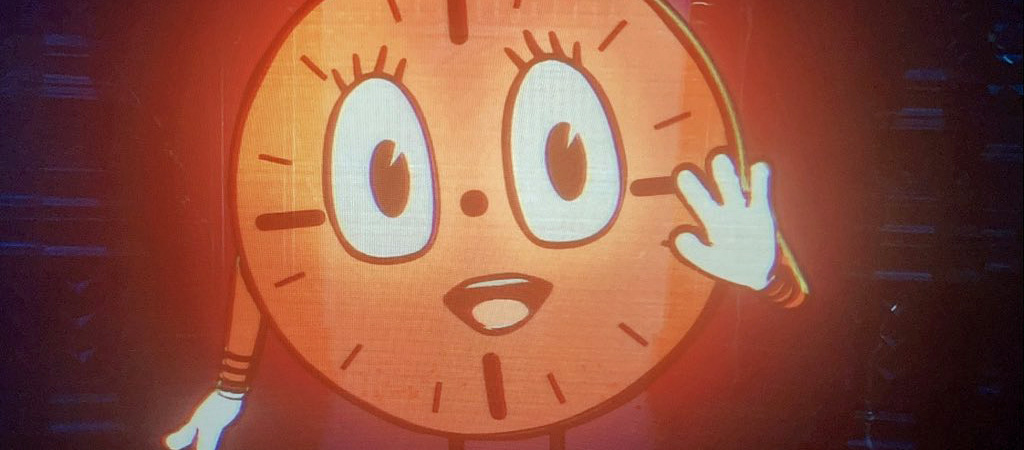 As Loki unveiled its Season 2 premiere, one character is notably missing from the action: Miss Minutes. However, the cartoon clock's absence doesn't pass by without an ominous warning from Loki, and it's definitely a good idea to catch up on where she stands going into the rest of the season.
In the first season, Miss Minutes (voiced by animation veteran Tara Strong) starts out as an adorable mascot slash helpful assistant for the Time Variance Authority. However, it's revealed in the final episodes that she's been working closely with He Who Remains (Jonathan Majors) who has been pulling the strings of the TVA the whole time, and clearly, with the help of Miss Minutes.
Loki is aware of this fact thanks to his calamitous encounter with He Who Remains. In the Season 2 premiere, Loki stops Mobius from paging Miss Minutes and clues him in that she's not to be trusted. Ke Huy Quan also reveals that Miss Minutes is supposed to be monitoring the Temporal Loom, but she's conveniently missing as its wildly overloading.
As for whether she's evil going into Season 2, Loki executive producer Kevin Wright revealed to Screen Rant that the show will explore the nature of Miss Minutes:
She says this season something along the lines of He Who Remains gave her the ability to write her own programming, to create her own personality, to grow, to have wants, to have needs.

I think that's exciting if that's true, knowing what we know about He Who Remains, he doesn't give a lot of people a lot of choices up until his death. And I'd be interested to see how much of her programming is her own, how much of this is just further path that He Who Remains maybe paved for all of our characters to walk down for some bigger reasoning.
Wright's answers jibes with previous hints dropped by director Kate Herron and writer Michael Waldron shortly after the first season finale. Both shared that there was always a plan to keep Miss Minutes in the story as long as possible.
"She was a really fun way to deliver some pretty heady exposition," Waldron told Marvel.com. "There's something sing-songy and sort of non-threatening about [the way she talks]. But yet, when it turns, and when she becomes evil, suddenly it's really scary."
Loki streams new episodes Thursday on Disney+.