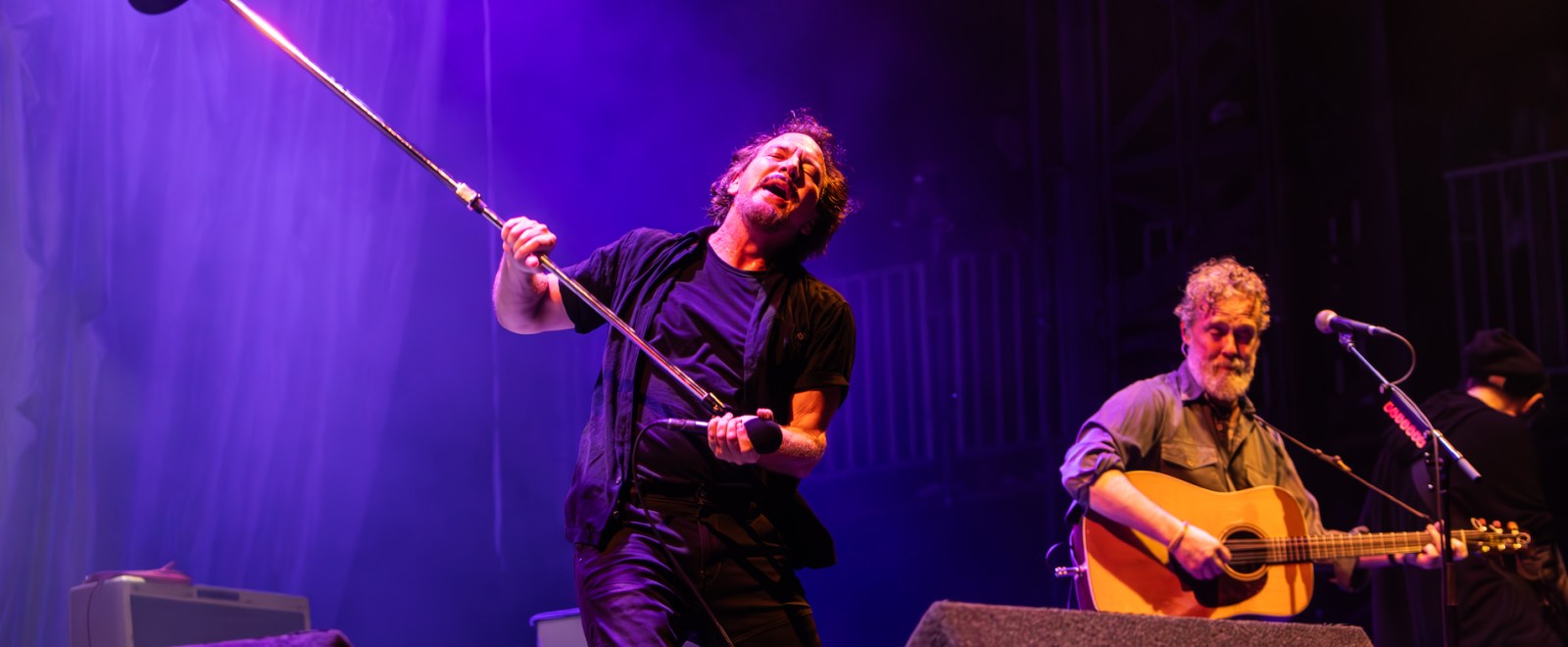 While music festivals were given a ton of grace as we made our way out of the pandemic's initial phase of closures and shutdowns, large-scale events have (generally) returned to their old self for a couple of years. And while tons of fests are operating as ever before — the Coachellas and Lollapaloozas of the world — it doesn't take much searching to note that festivals seem to be going wrong at a higher clip. Sometimes it is our rapidly devolving environment at play for weather-related issues, other times it is just greed or poor planning.
But, Ohana Festival isn't in either of those buckets. Ohana lives in a world free of the typical festival narratives, thanks largely to its artist-curated origins (Pearl Jam frontman Eddie Vedder is the festival's guiding force) and its family-focused ethos (this applies to both the amount of kids that were running around the grounds AND to the vibe from the bands on stage, which welcomed collaboration and camaraderie, with Connecticut jammers Goose even noting that they felt welcomed as a part of the Ohana family with their performance). It helps that its location — Dana Point, CA, right at the intersection of Orange and San Diego County — also feels somewhat isolated and untouched by the outside world, with those fortunate enough to be local to the area enjoying a life of big homes, ocean views, temperate weather, and great surfing.
That mix of having someone known for his thoughtfulness in everything he puts his name on at the helm and a clientele that is expecting a certain level of quality for their buck is likely the driving factor behind the core tenant of Ohana: being just a little bit better of an experience than most other music festivals. A lot of that has to do with ease. There is no designated parking on site for the festival, but they've created a highly convenient and easy shuttle system at a local school, coupled with the ability of some to just park at the beach like they normally would for a day at Doheny. Once entering the festival, fans can note that they don't have to worry about missing any of the music, with two side-by-side stages that alternate between acts for no overlap. And even if you don't want to move to the other stage, the screens on both stages show whatever is currently happening (even if it is on the other stage) while speakers blast the music, with additional screens in VIP, in the food court, and even in some of the lounge areas. It's such a simple move that makes a huge difference, it is strange that more festivals don't incorporate it.
In addition to some of the standard festival eats — shout out Spicy Pie — there were charcuterie stations that served adorable little cups of meats and cheeses in case fans didn't want kettle corn or soft pretzels. A Storytellers stage — one of the few places not pumping out the music from the main stages — saw a parade of community leaders discussing topics largely centering on environmental activism, a topic dear to Vedder's heart and particularly relevant considering the beach setting. Even things like the official merch felt more thoughtful and abundant than a typical festival.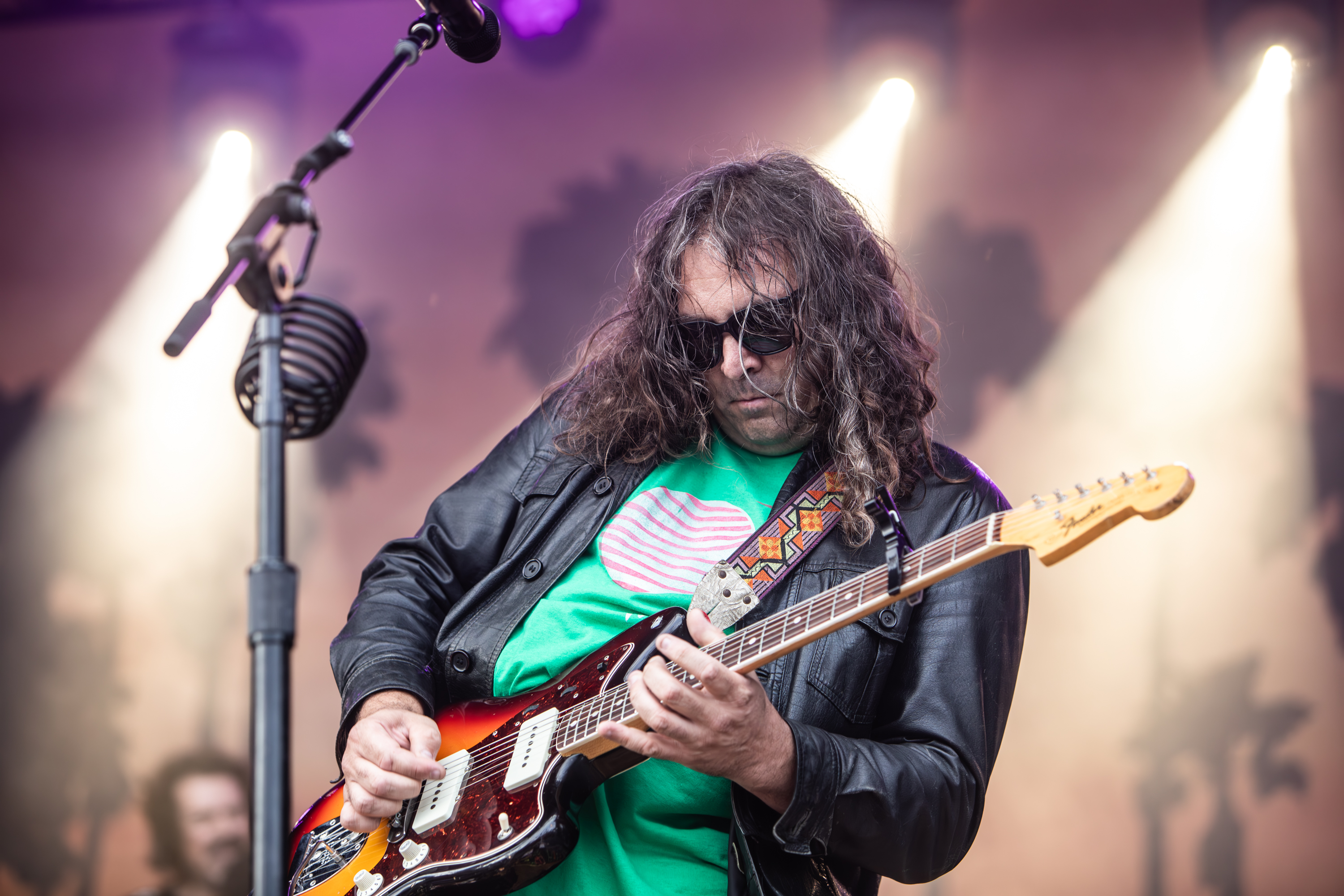 And then, of course, there is the booking. Skewing a tad older than the top-tier American festivals, Ohana Festival's 2023 edition was headlined by Vedder, The Killers, and Foo Fighters, with direct subheadliners of Haim, The Chicks, and The Pretenders showing that some real thought is put into gender parity. Other artists, which included Japanese Breakfast, Father John Misty, Goose, The War On Drugs, The Backseat Lovers, Dehd, and Suki Waterhouse, kept the festival from leaning too hard into artists whose commercial peaks were decades ago, believing that the mature audience is still interested in discovering new things that might connect to their already established tastes.
And while there were many standout moments — I need to shout out Goose one more time, a band that managed to carve their set down by 2/3rds and still show why their bridge between the indie and jam worlds is truly exciting — the weekend belonged to Vedder. He popped out on Friday to perform Tom Petty's "The Waiting" with The Killers, and then recruited an excellent band for his solo set on Saturday, including Glen Hansard, Andrew Watt, and Josh Klinghoffer. The performance included his originals from last year's Earthling, some Pearl Jam favorites, and an array of covers of the likes of Neil Young and The Cure. Without overly centering himself, Vedder still provided the gravity for the festival to orbit, rooting it in his own long musical tradition and extending the branches to include all the artists he invited to the event.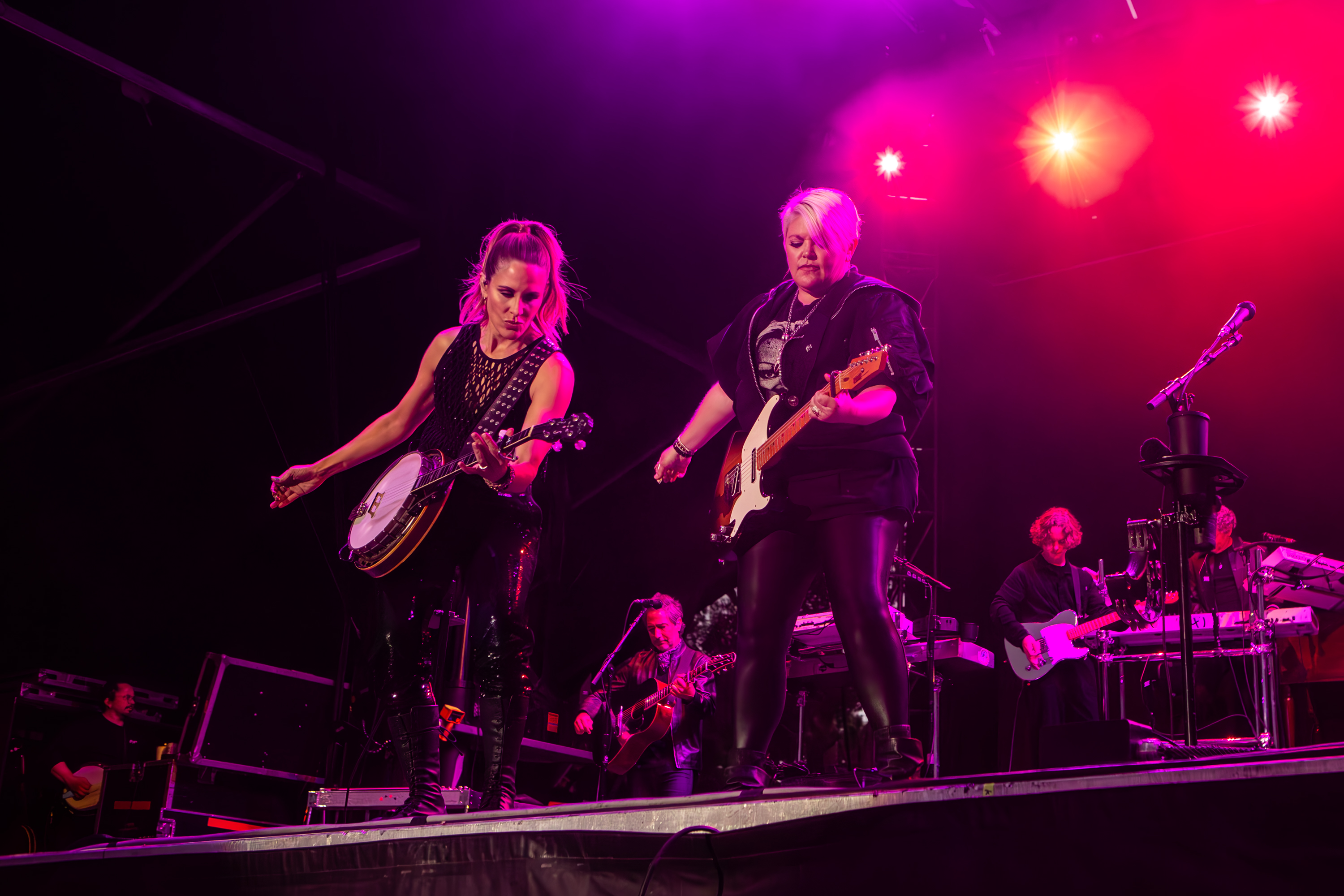 Curated ultimately feels like the operative word for Ohana. The music is finely tuned to what Vedder's fans might know already and what newer stuff they might like. The food, comfort, and overall relaxed beach vibes are perfectly aligned with the community that they serve. And the willingness to go that extra 10% that many festivals are content to skip feels integral to Ohana's staying power. If only more festivals sought to perfect themselves rather than to grow endlessly.
Check out some exclusive photos of Ohana Festival 2023 below.
Eddie Vedder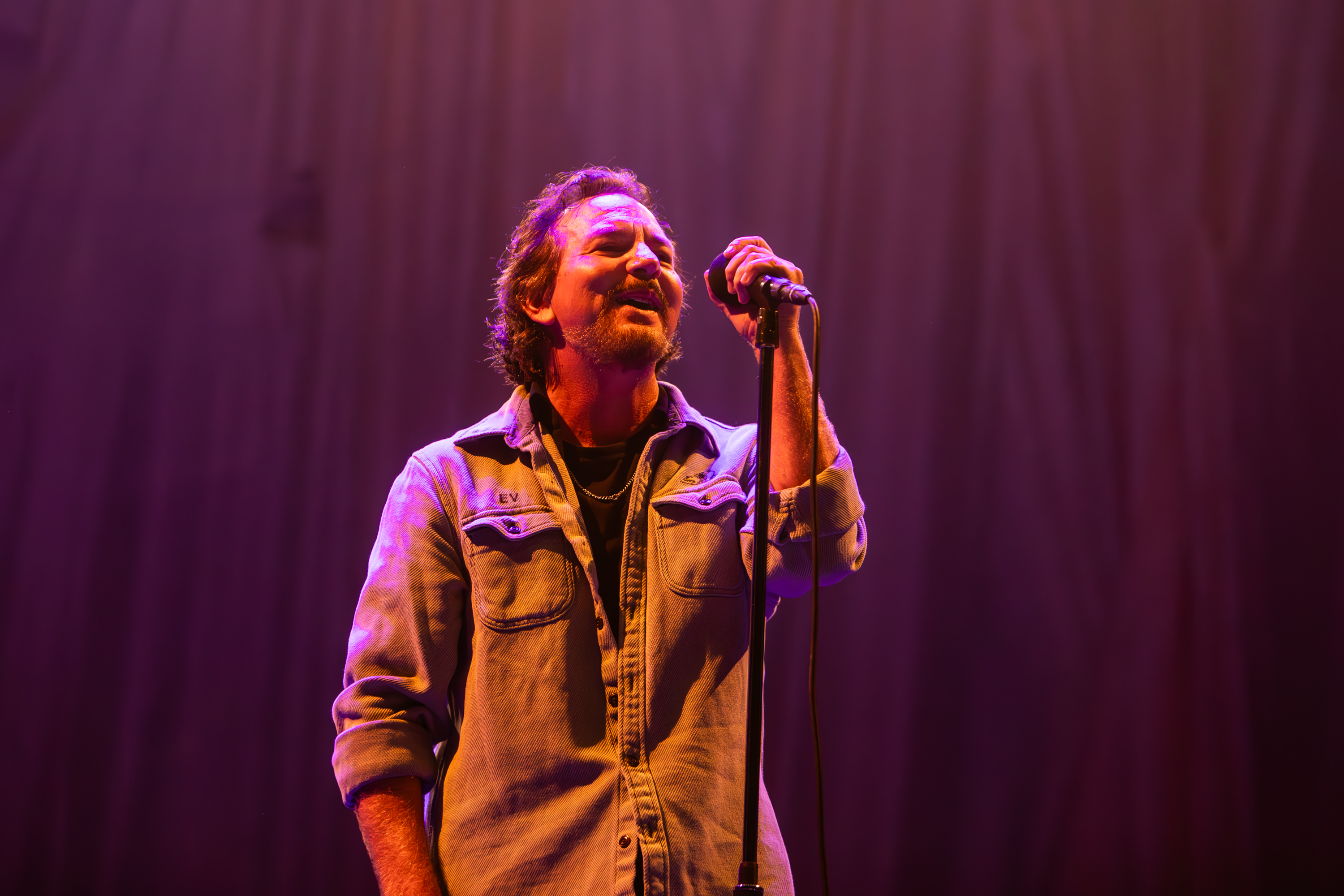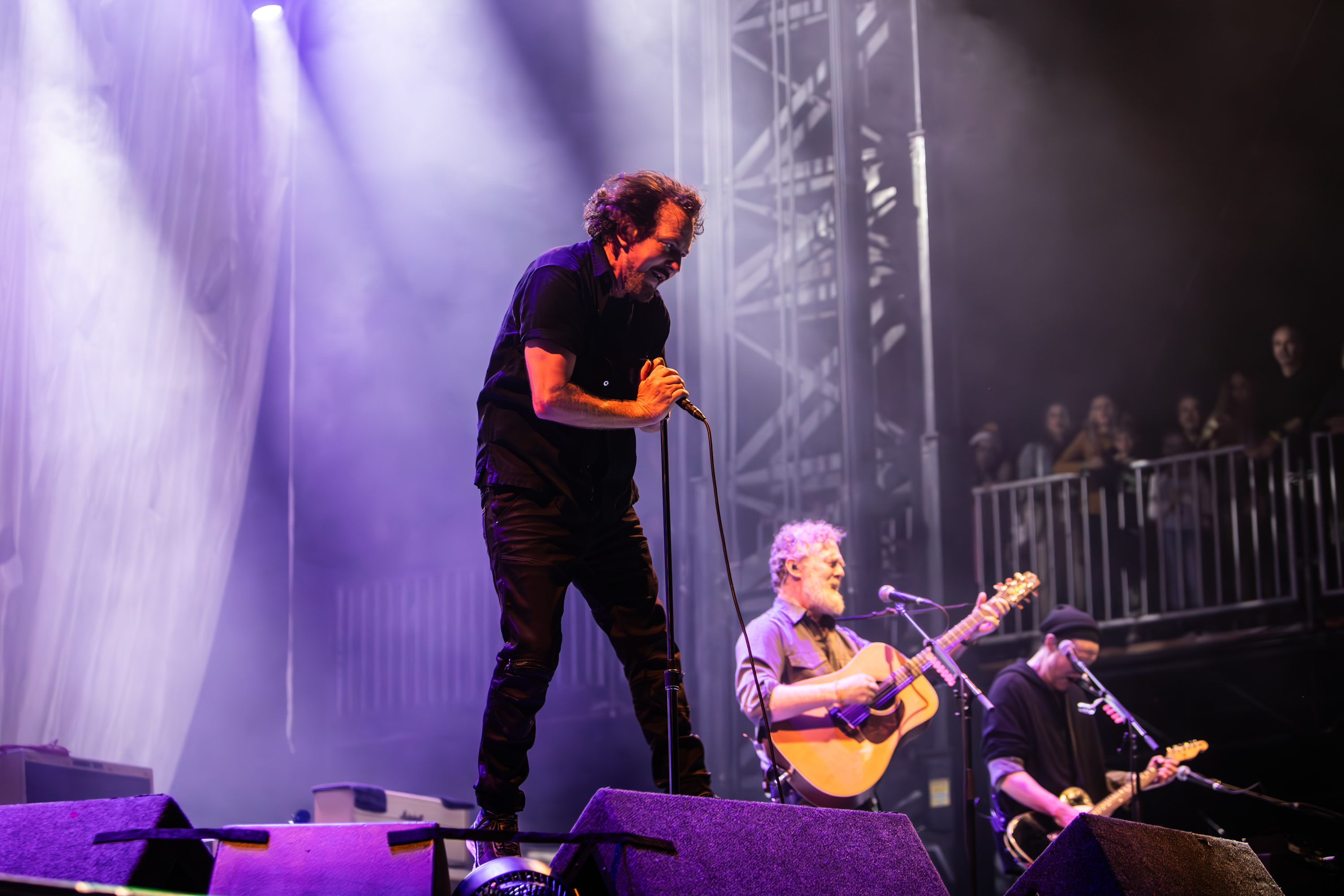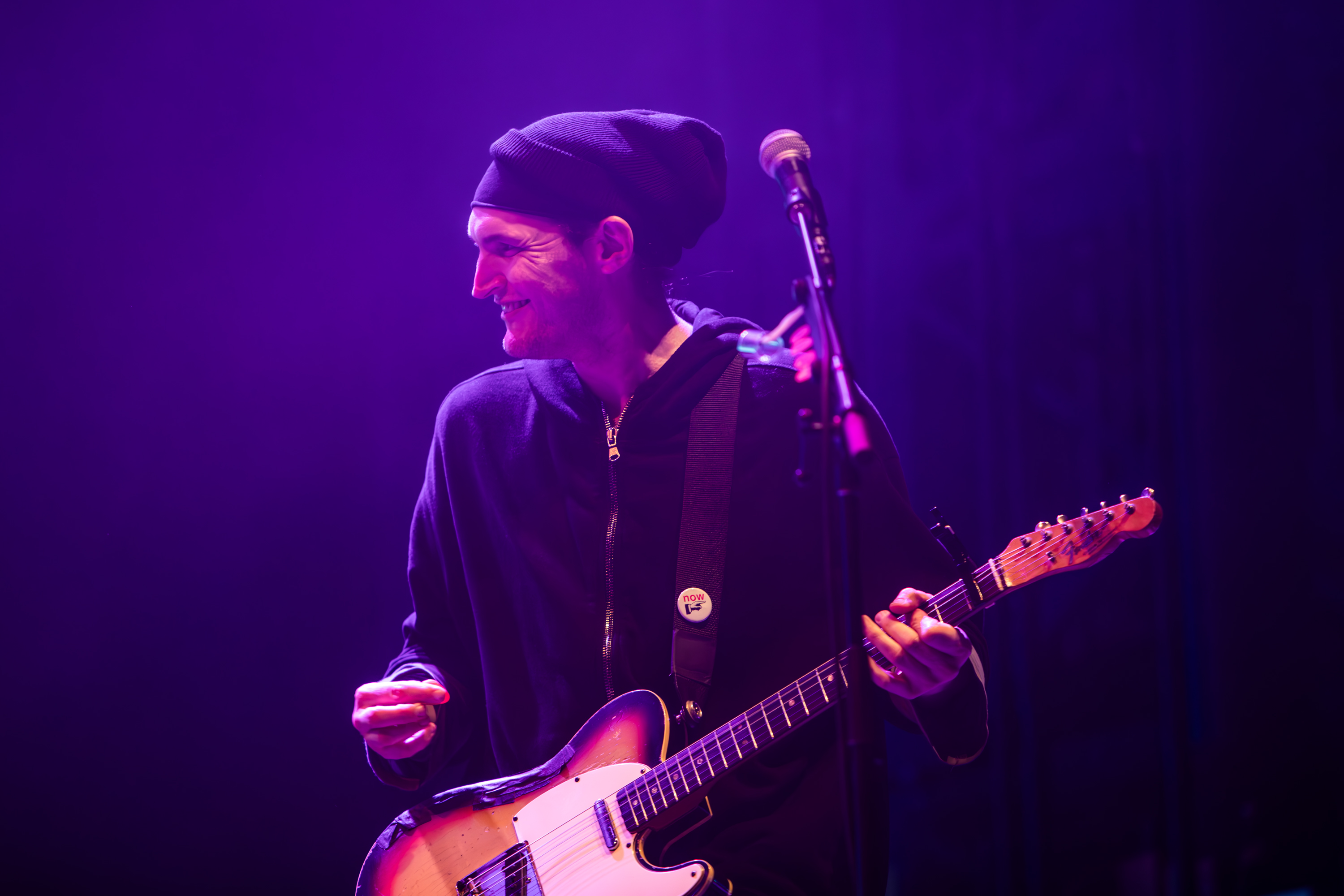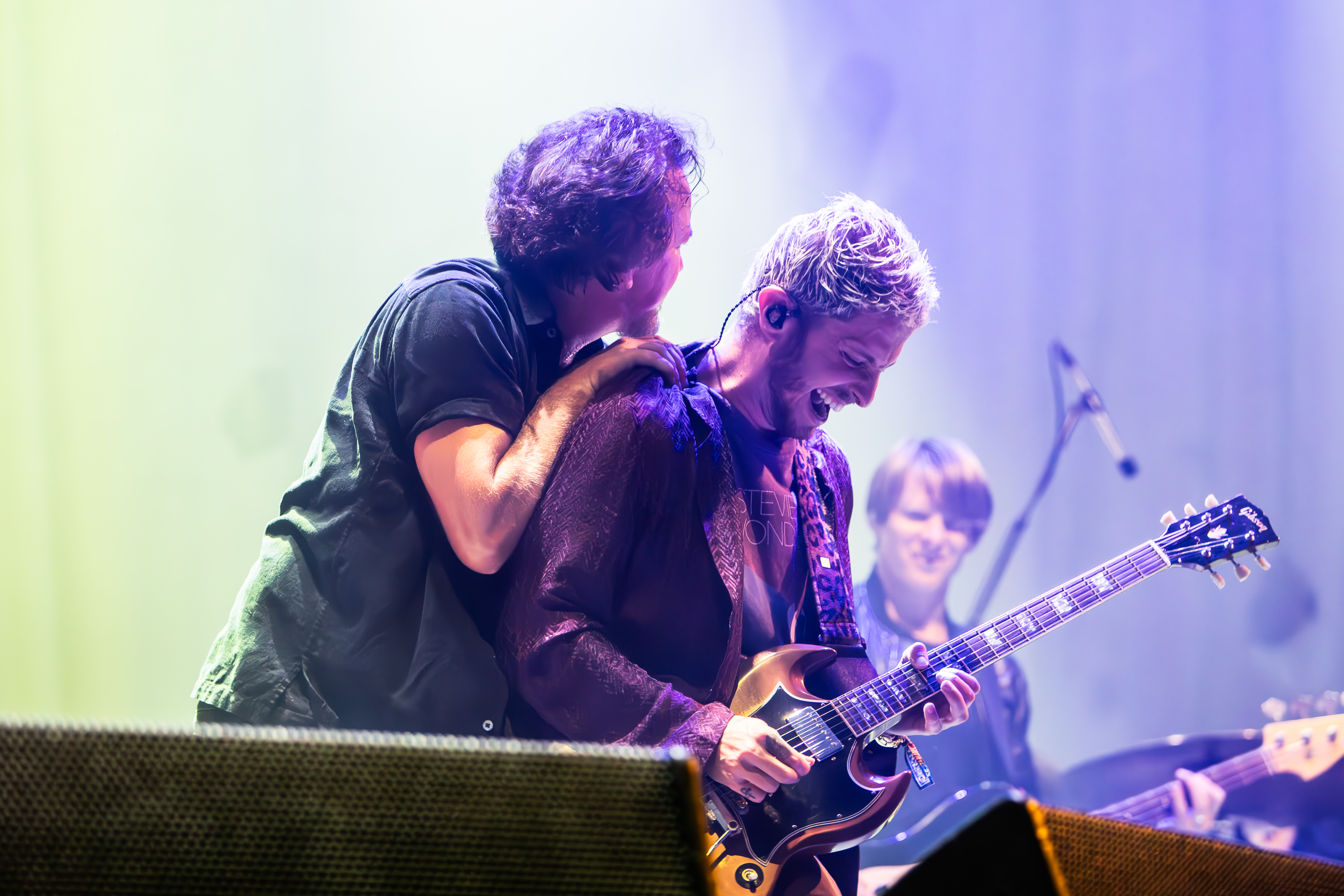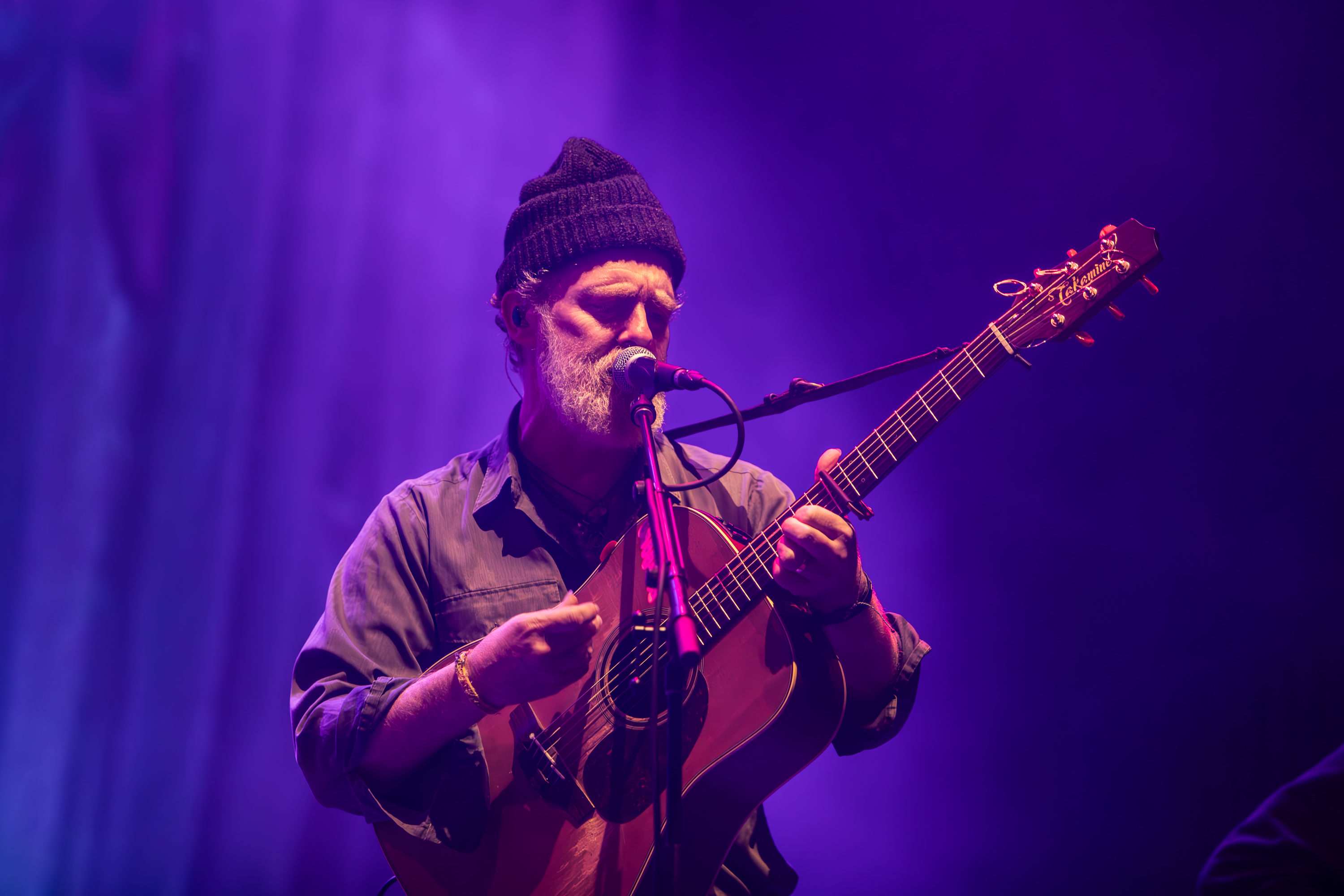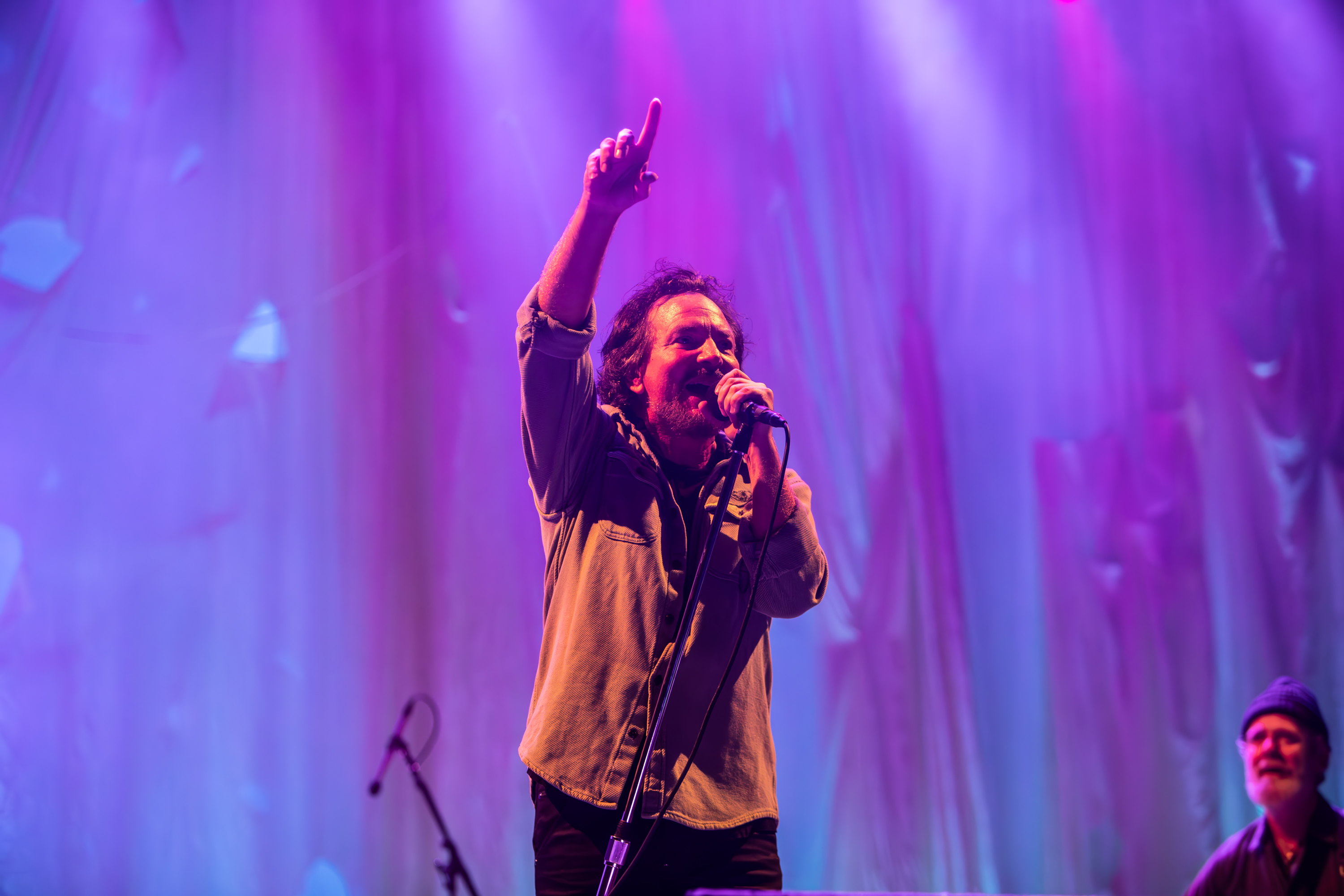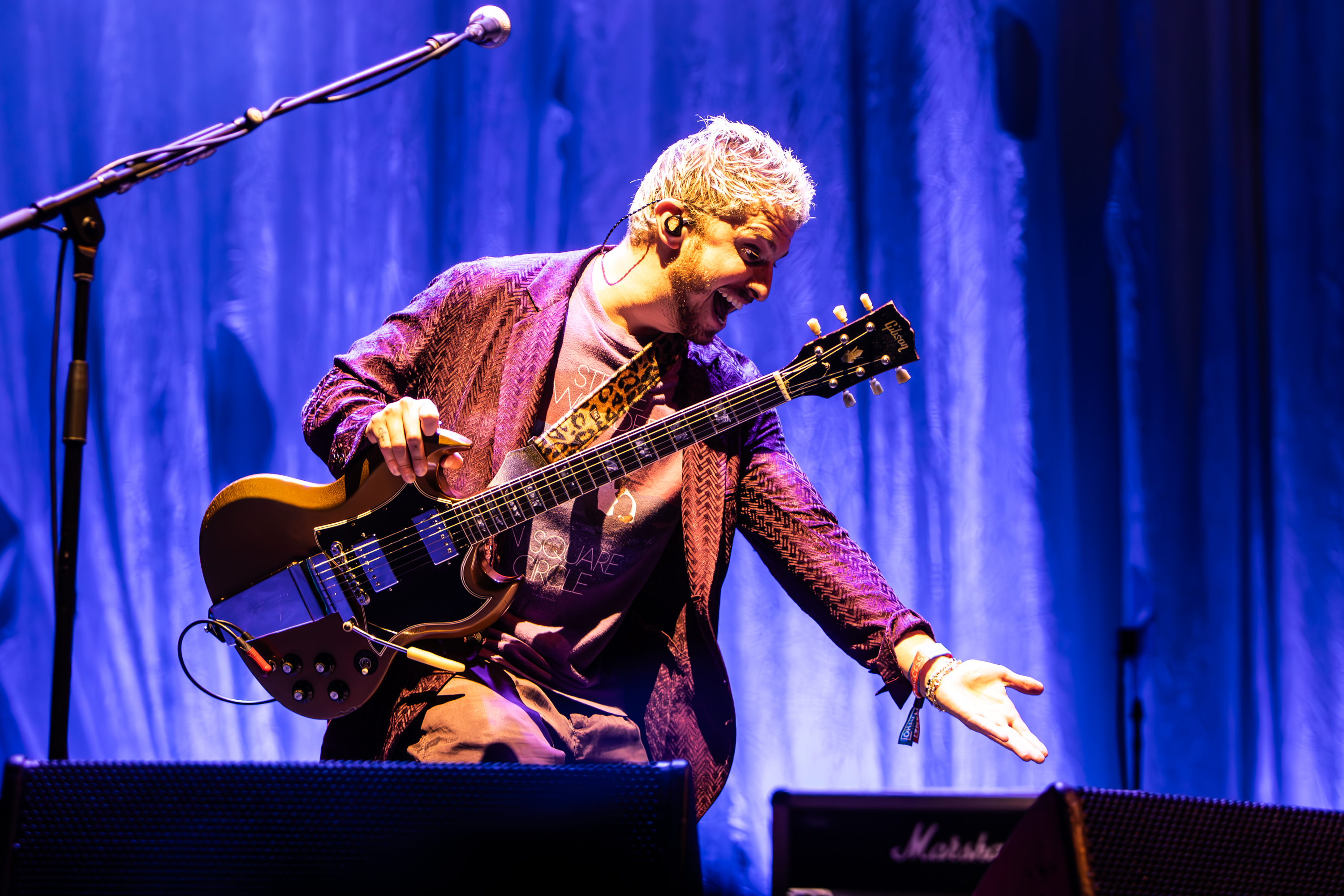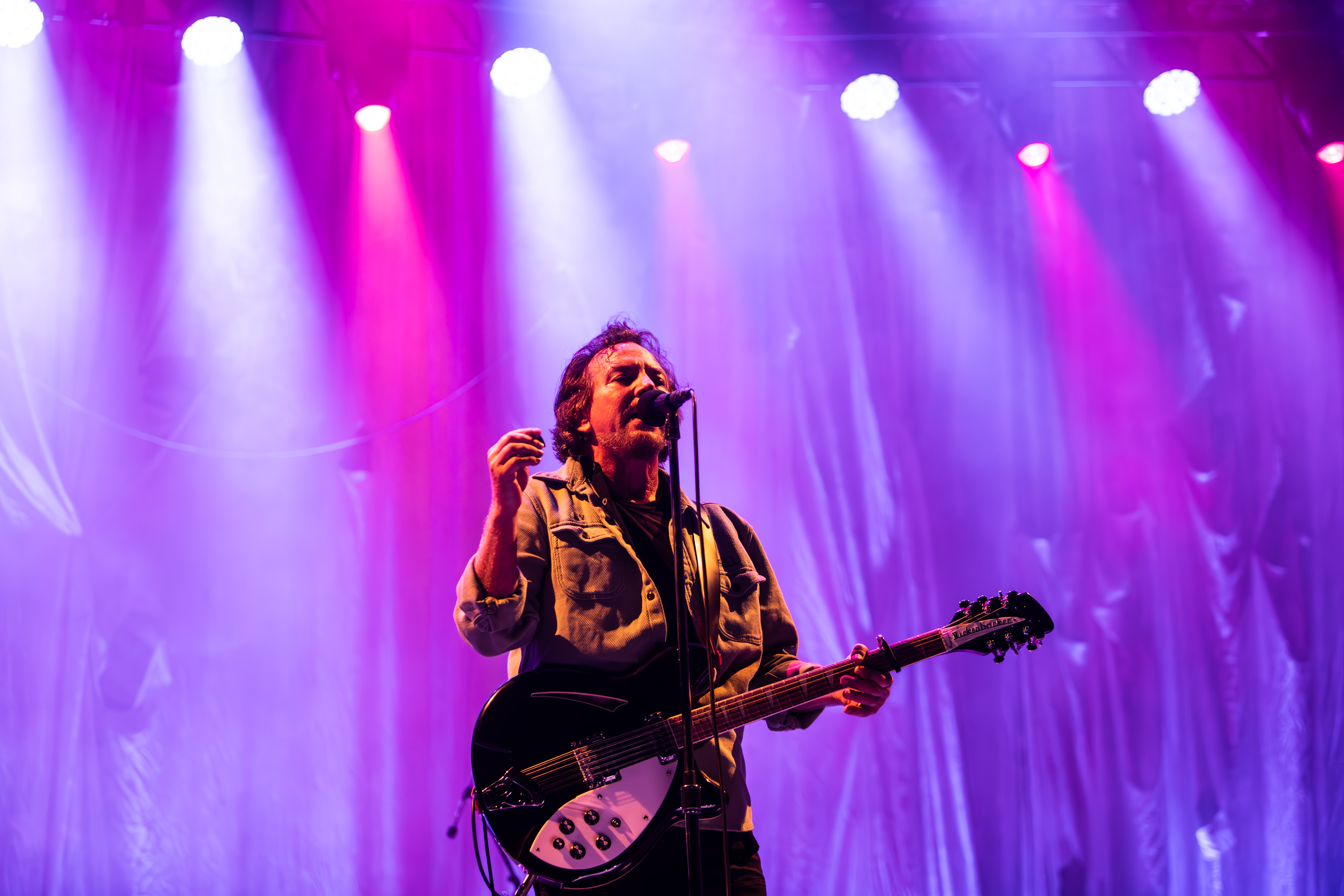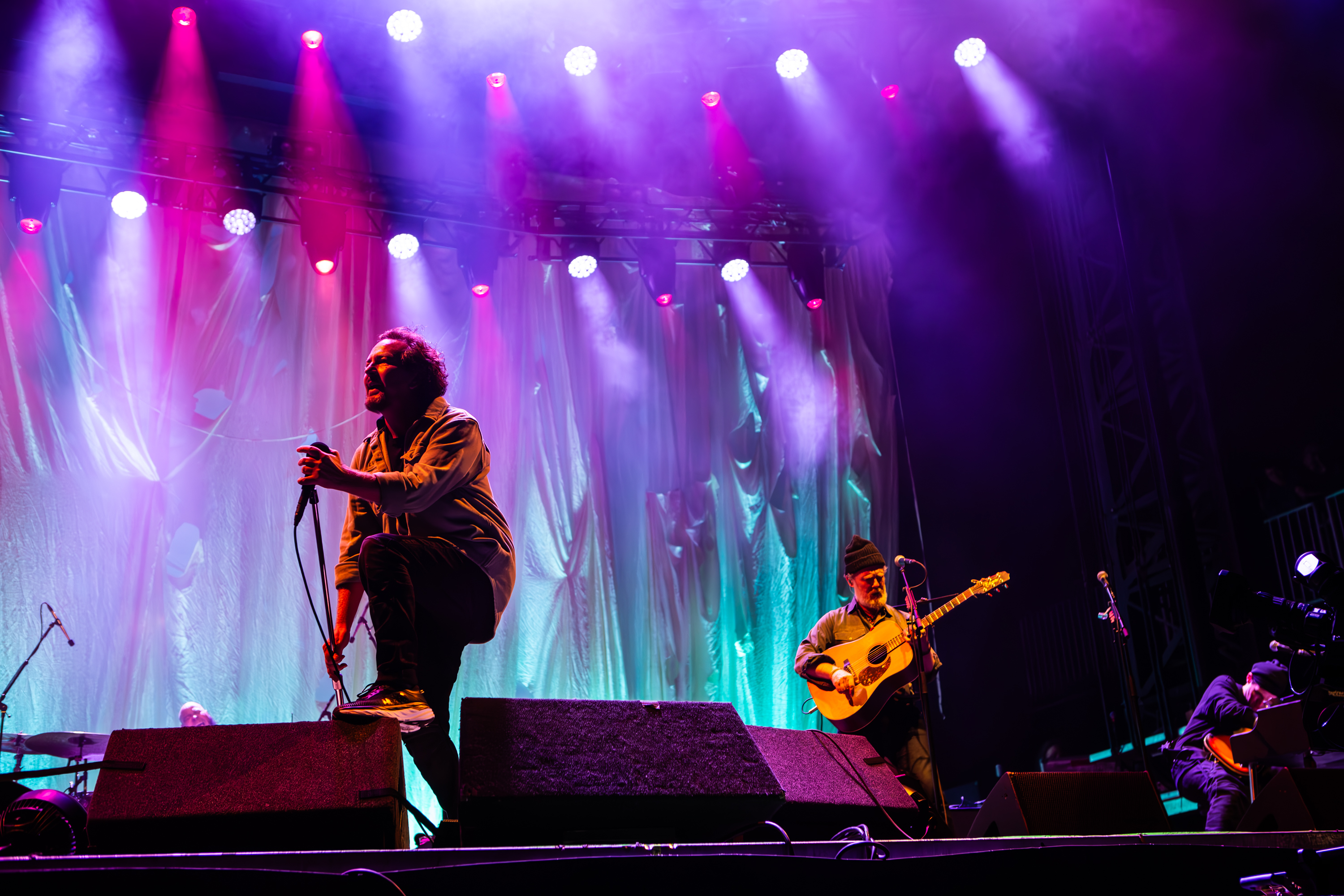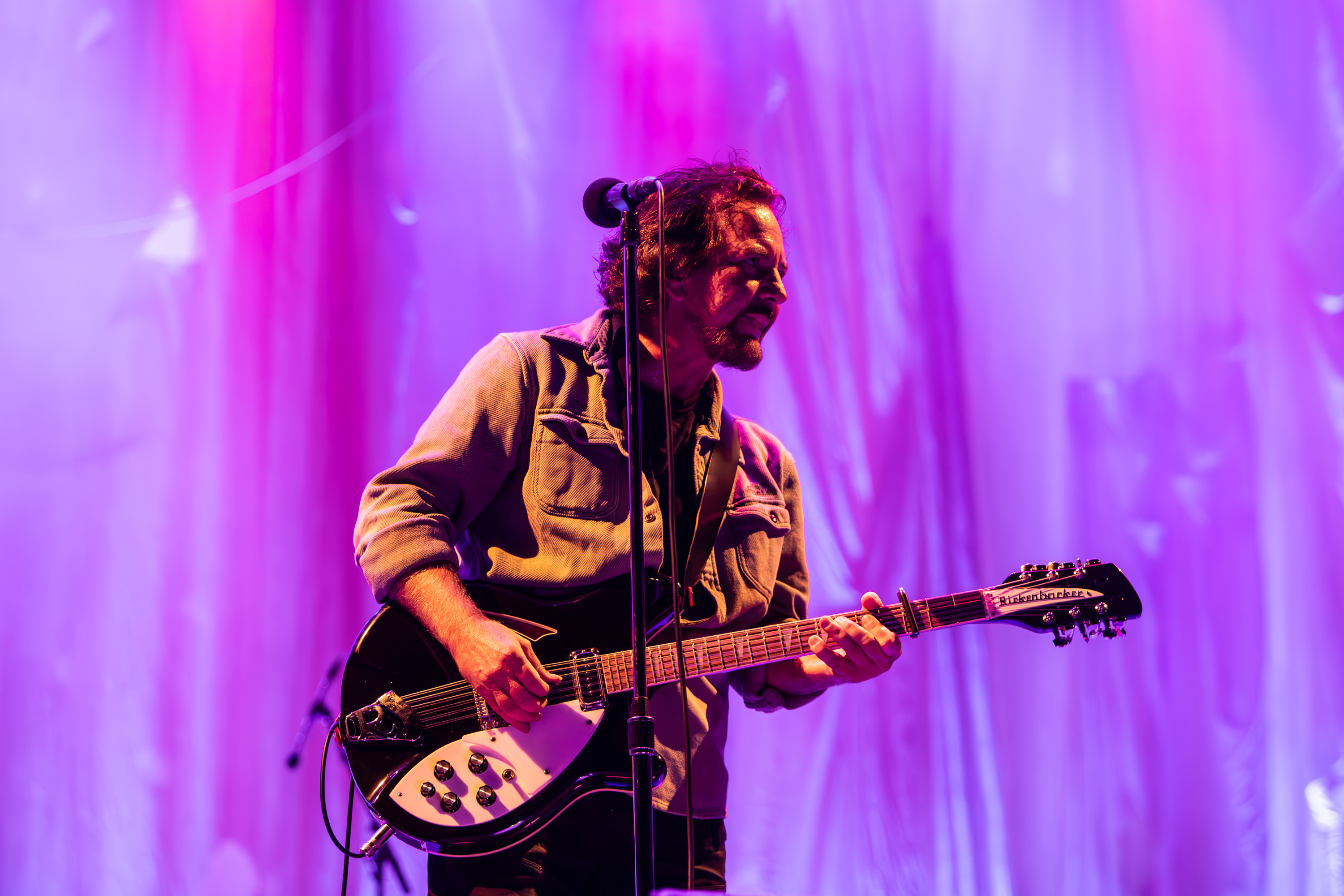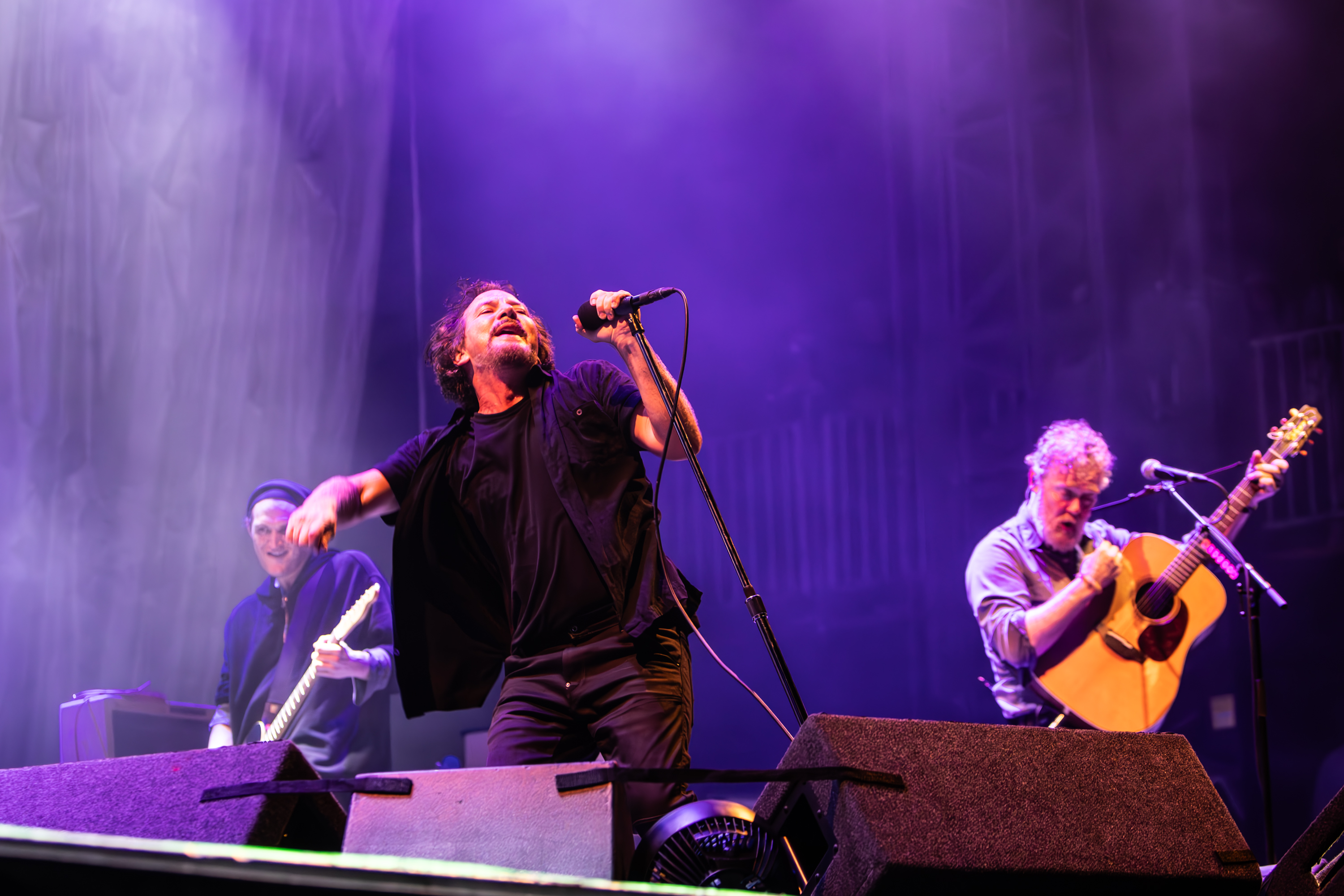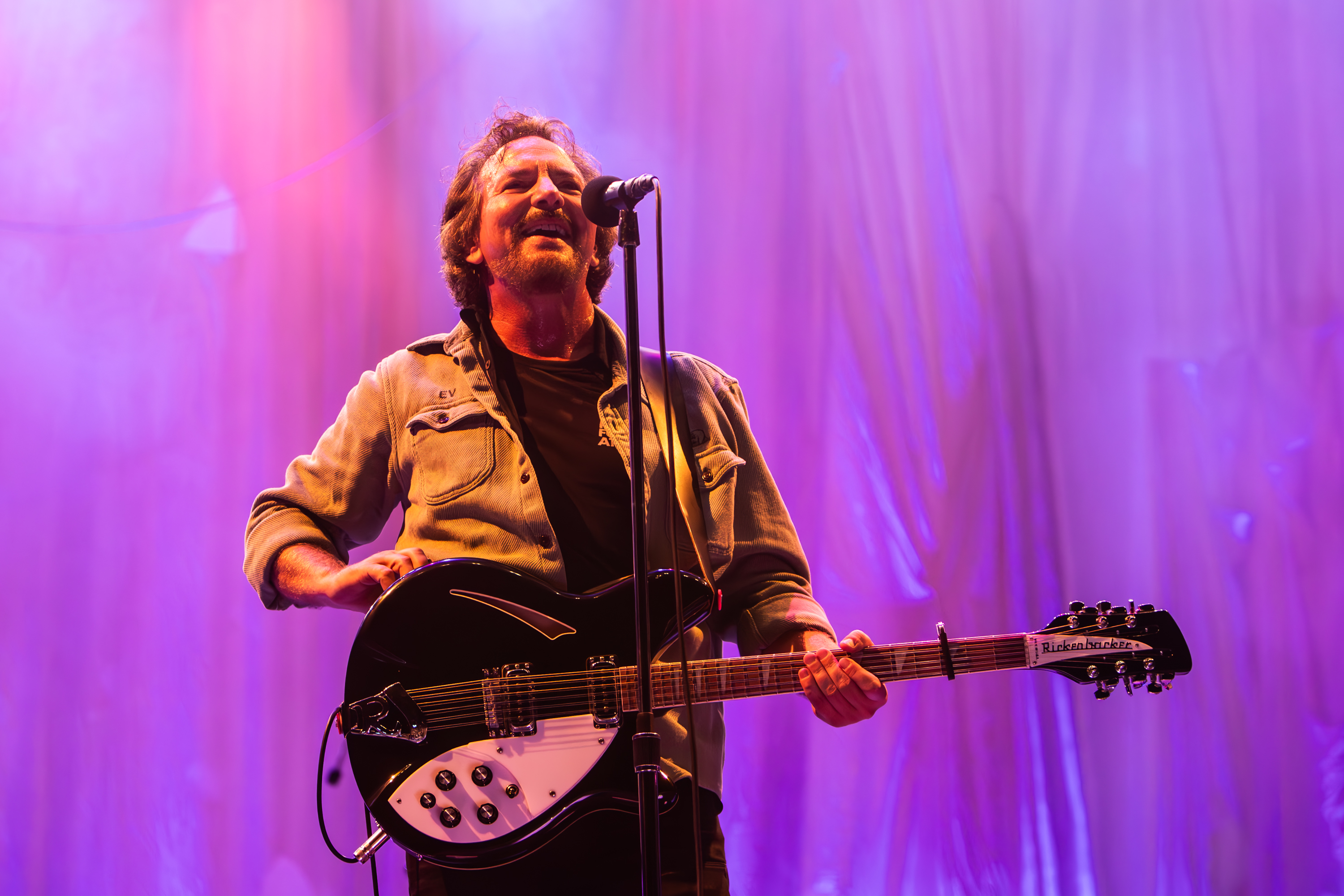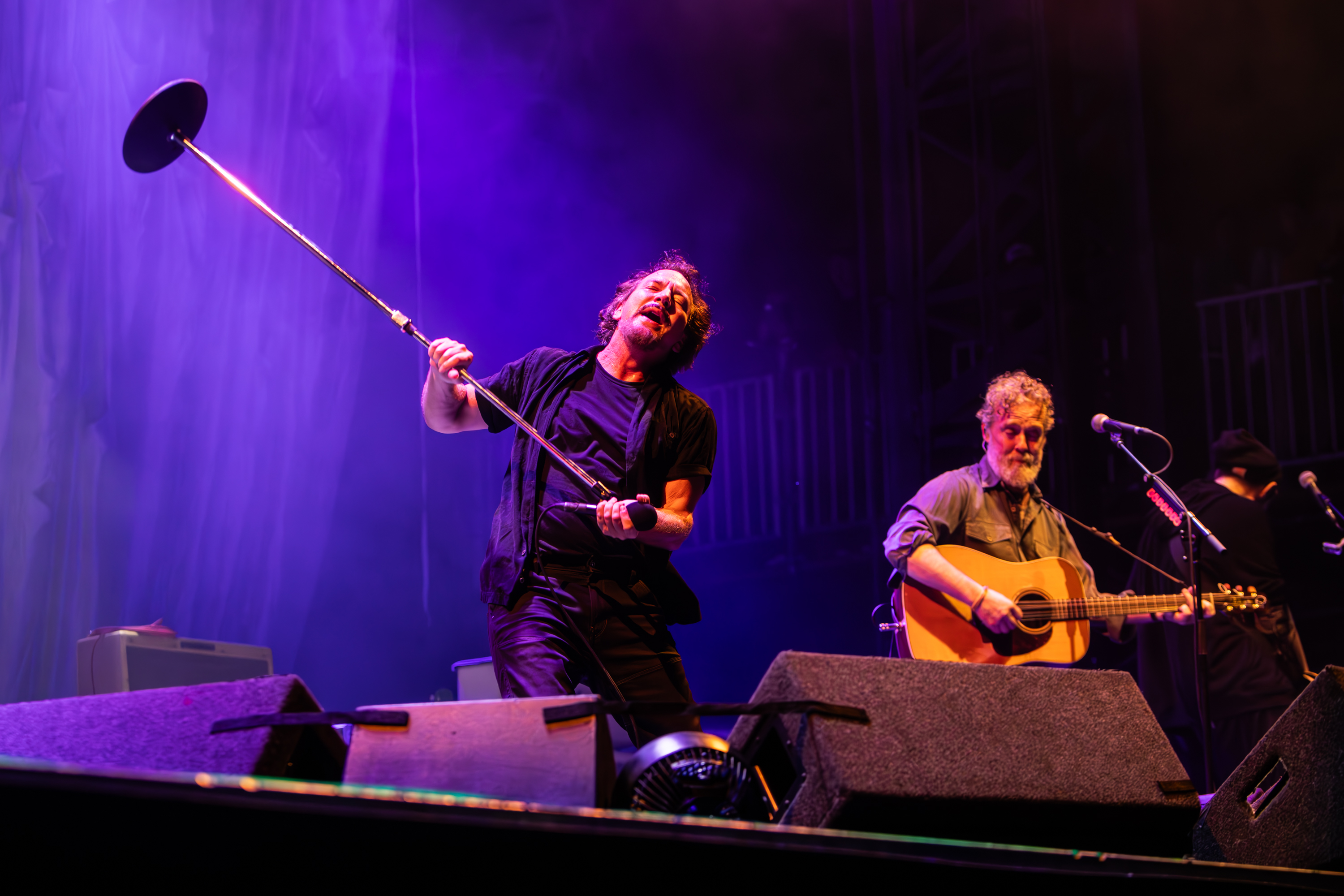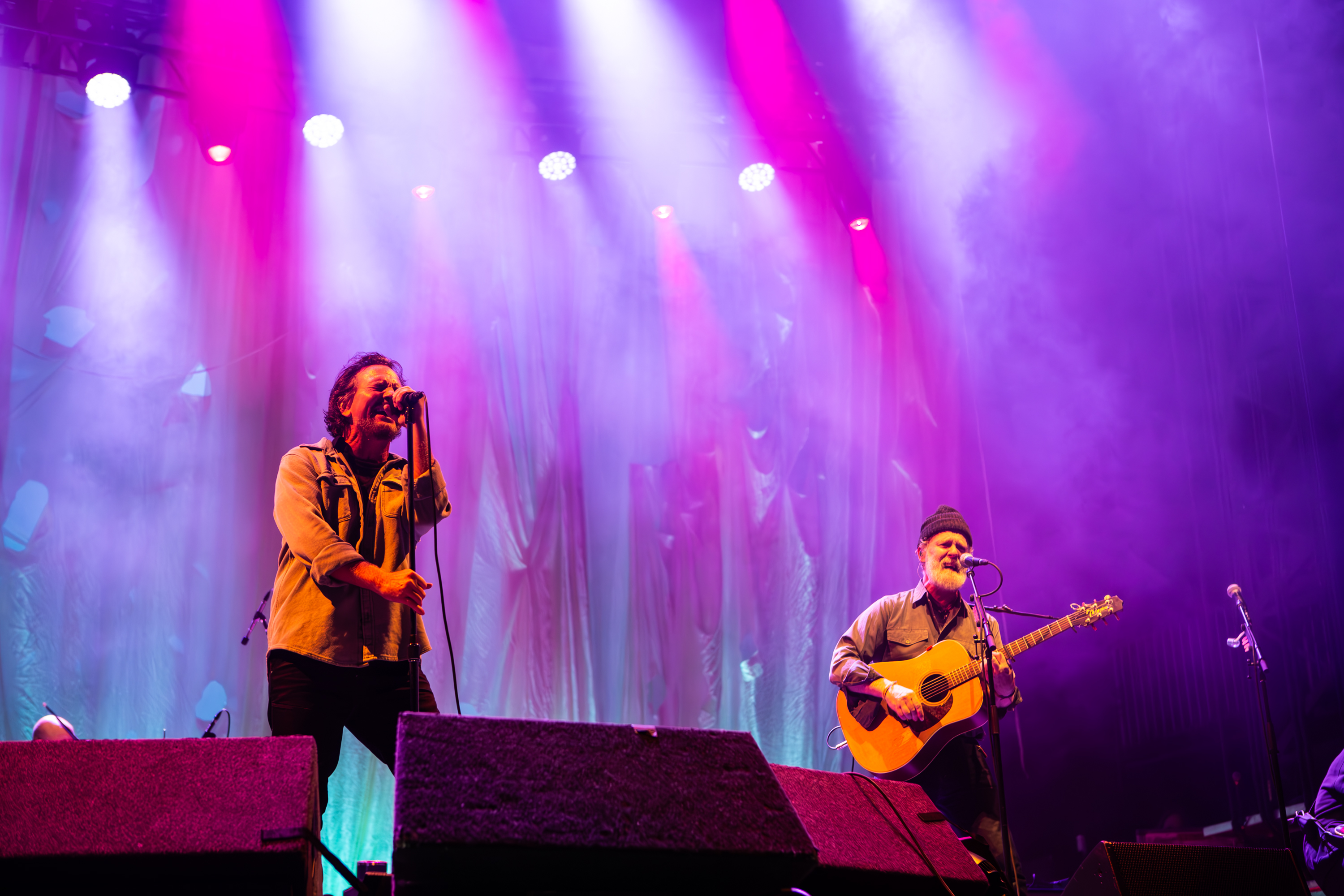 The War On Drugs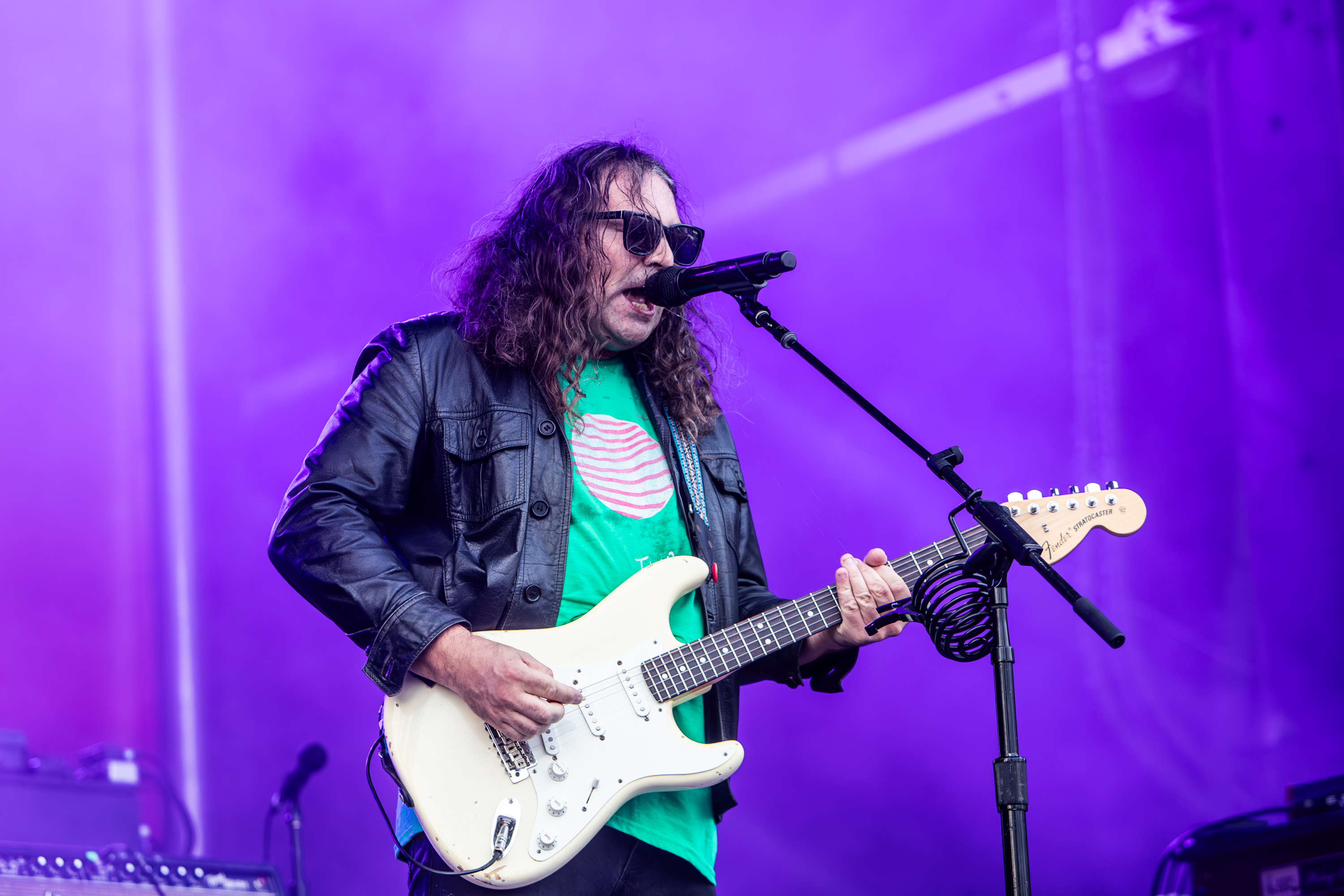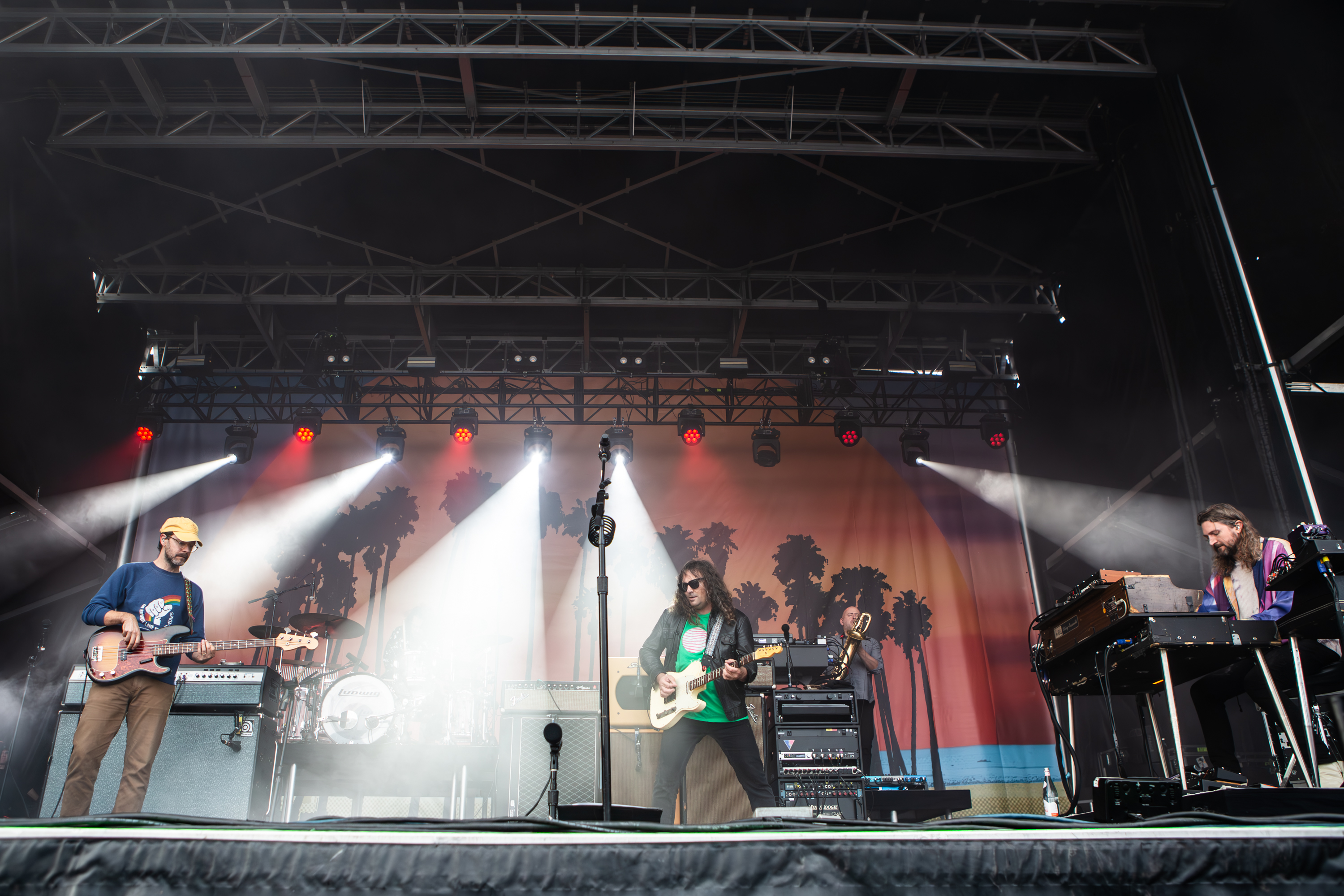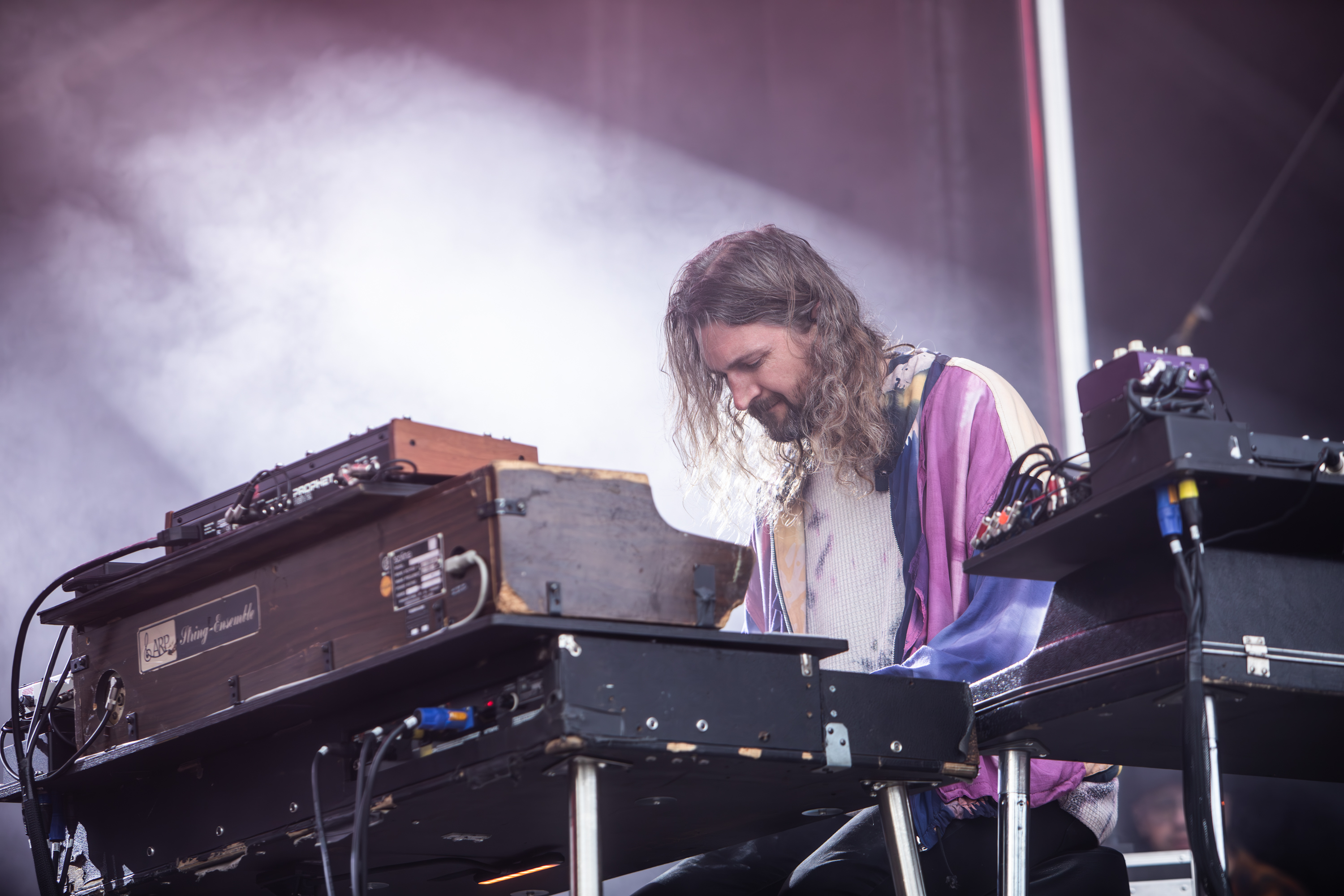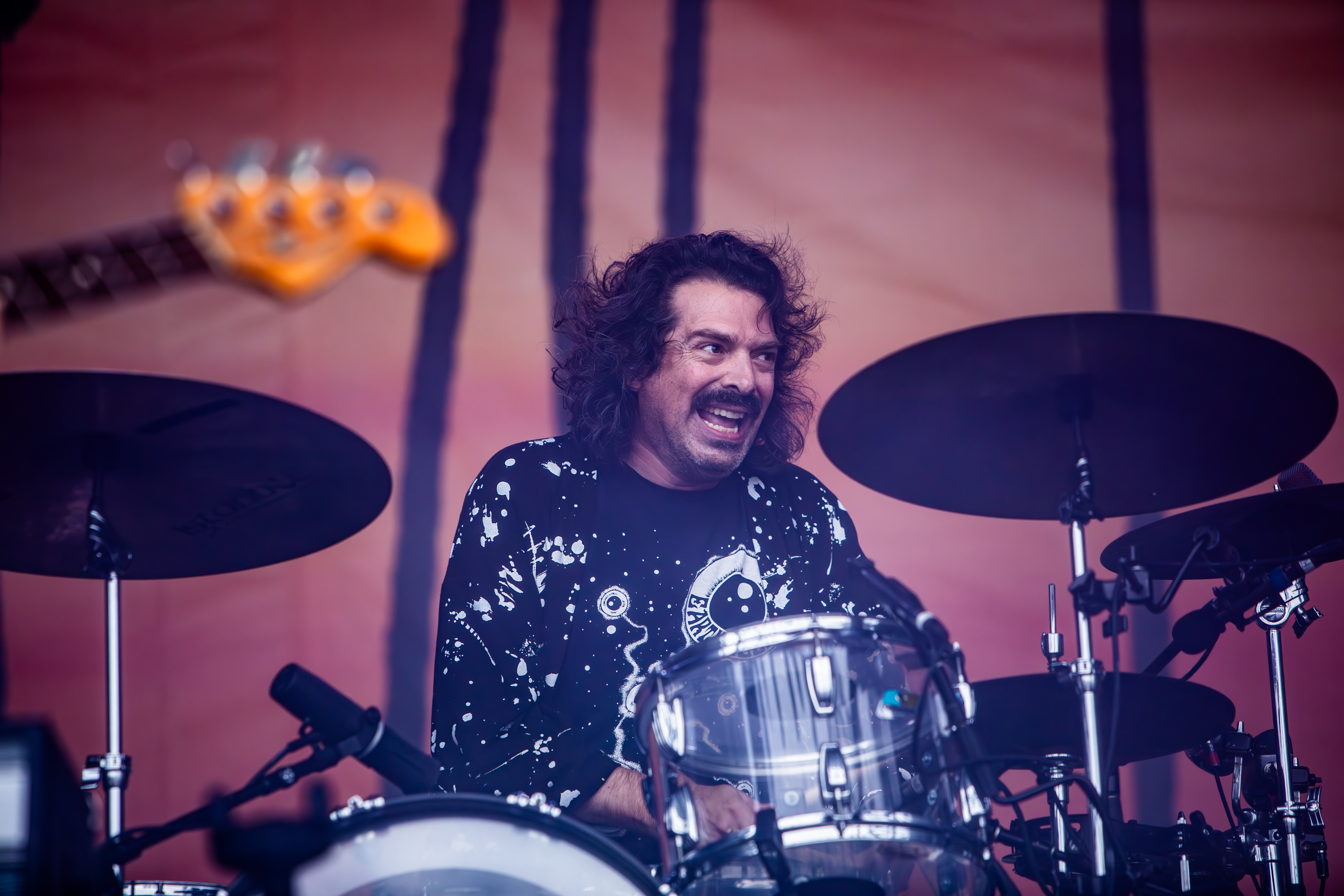 The Chicks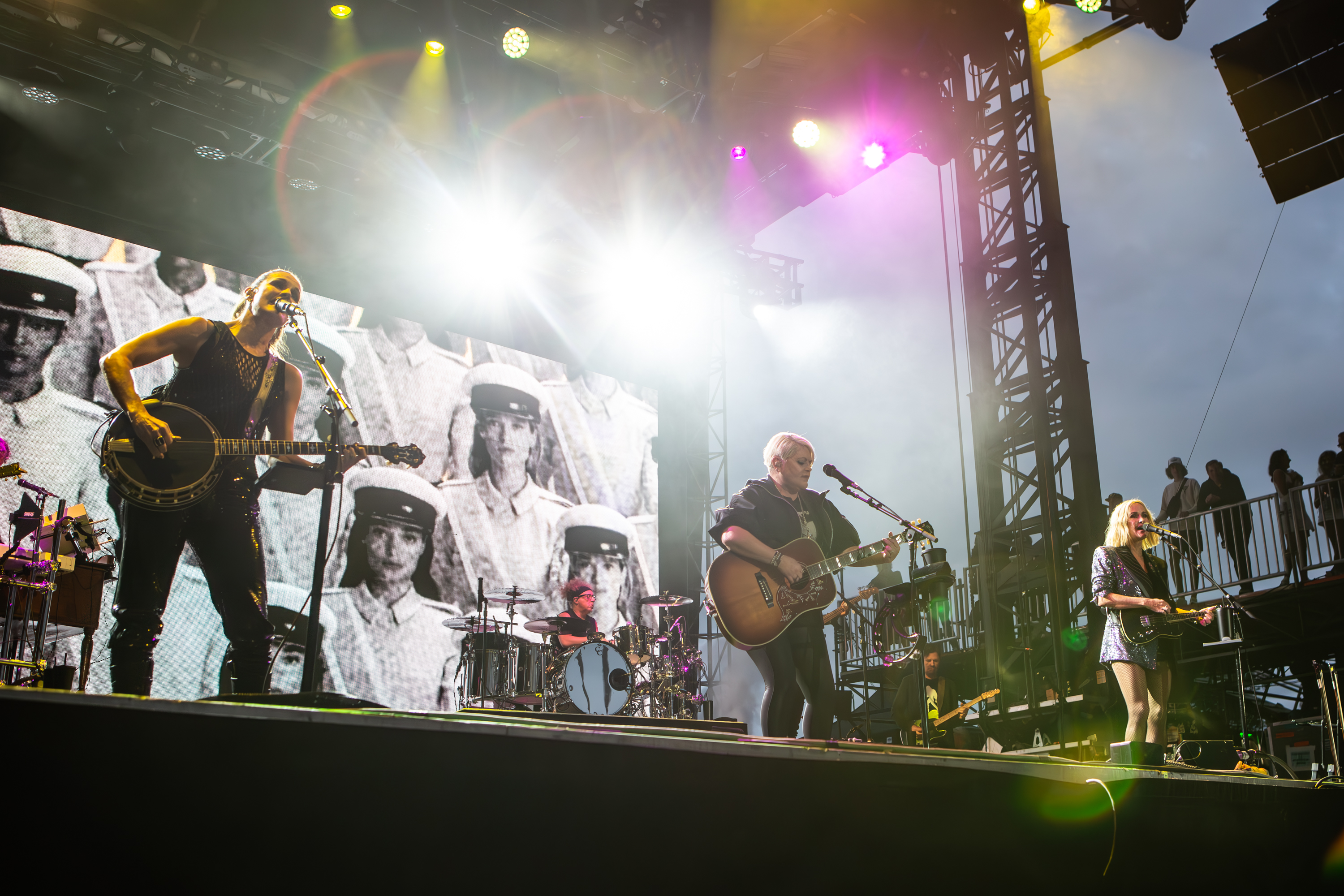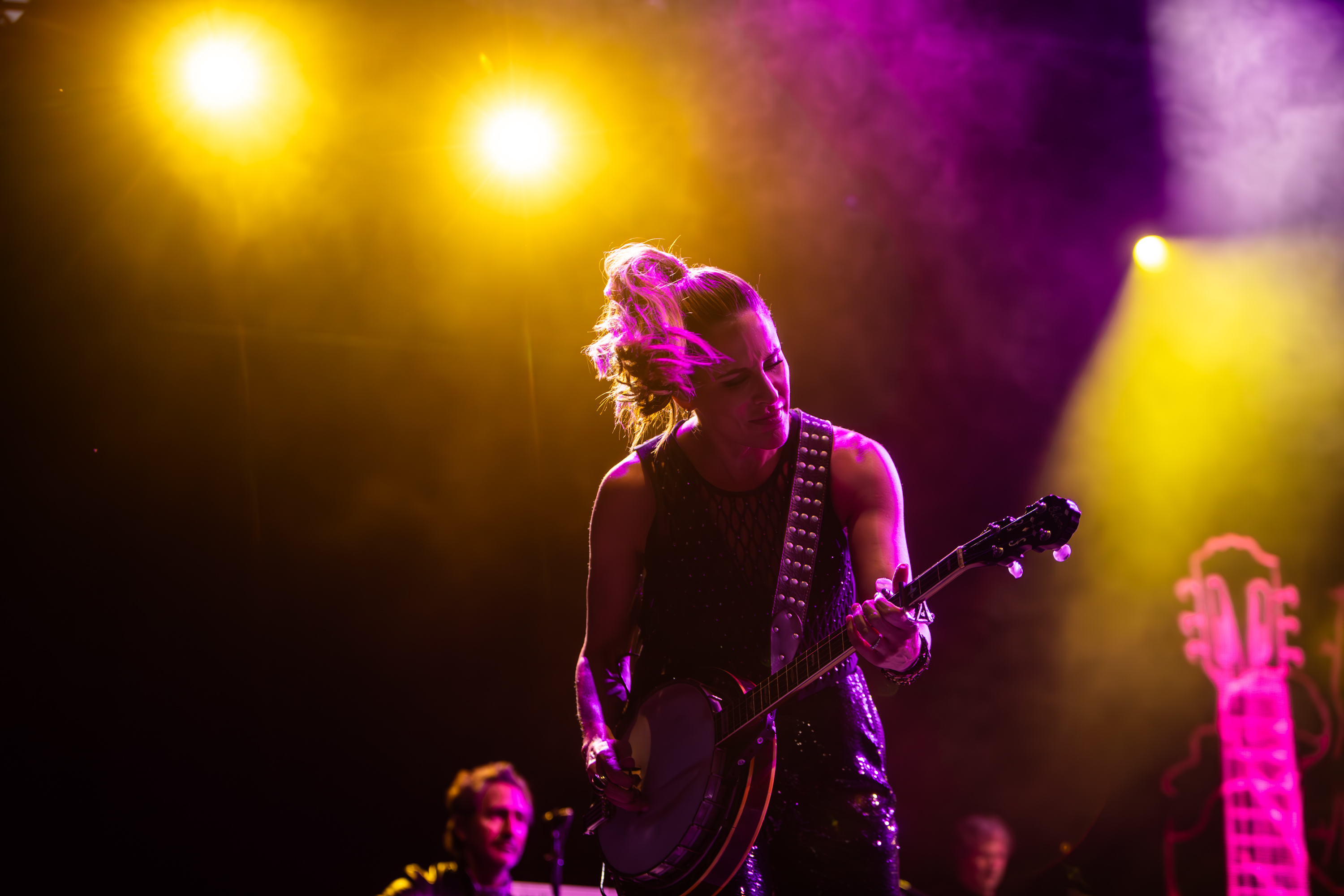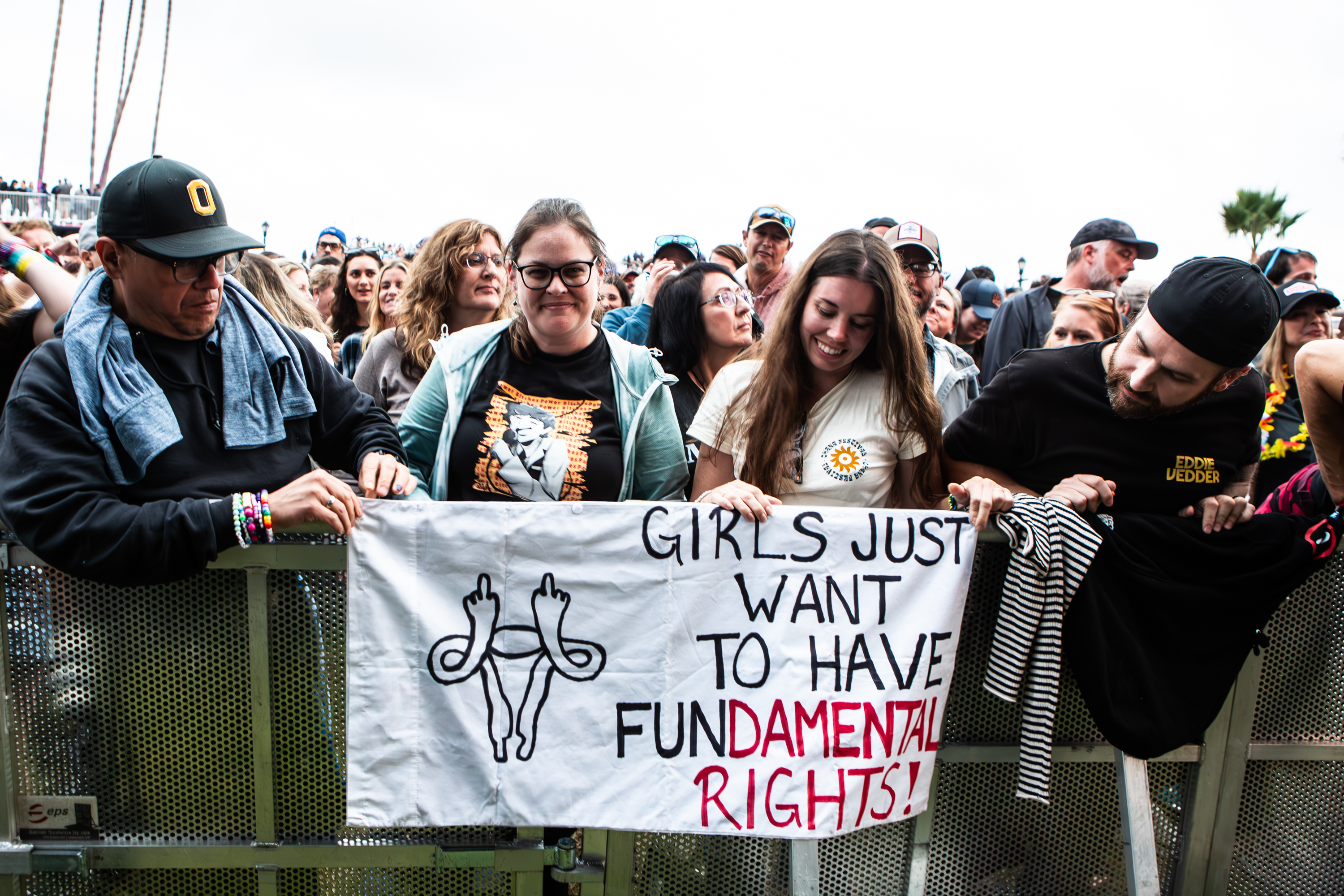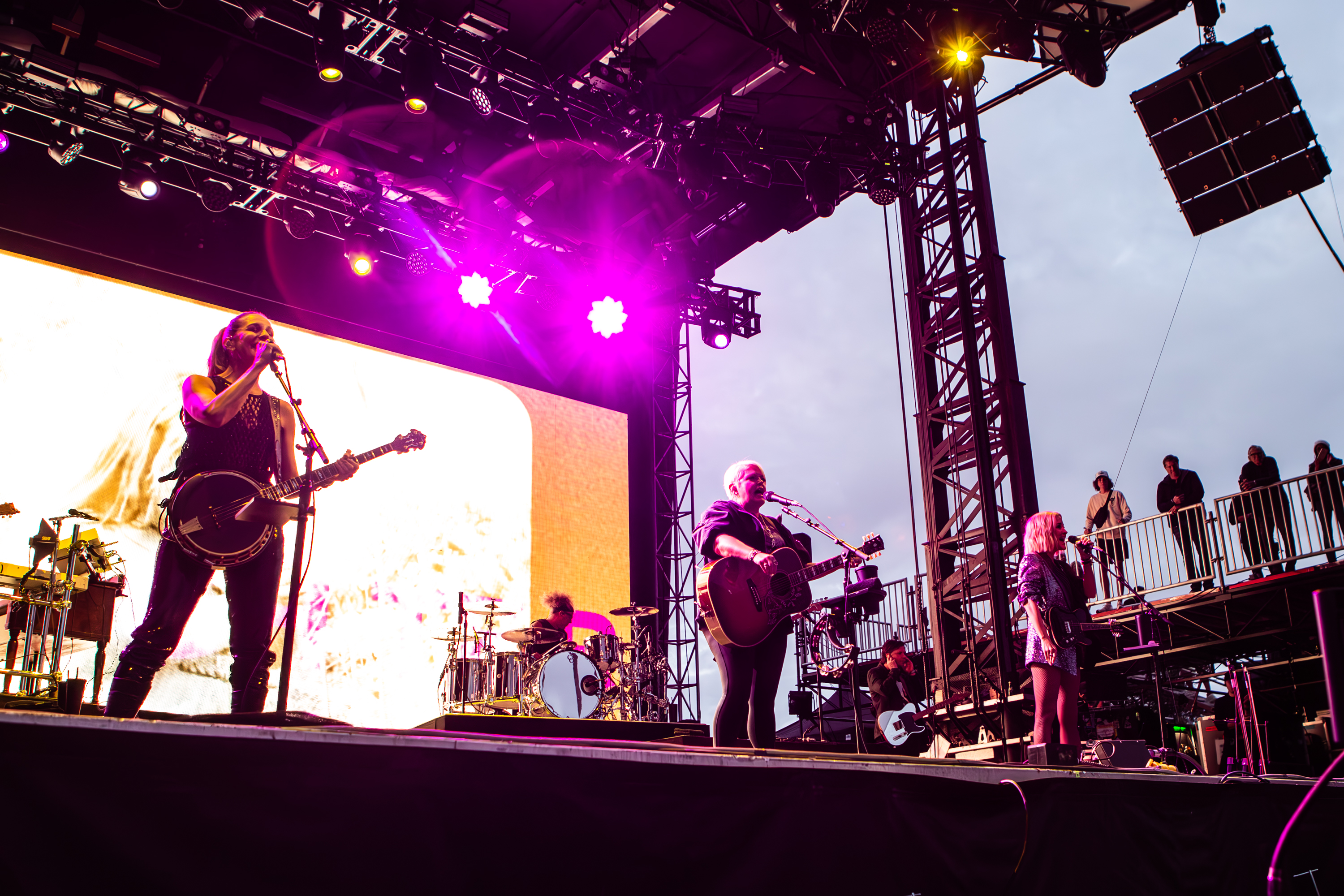 Goose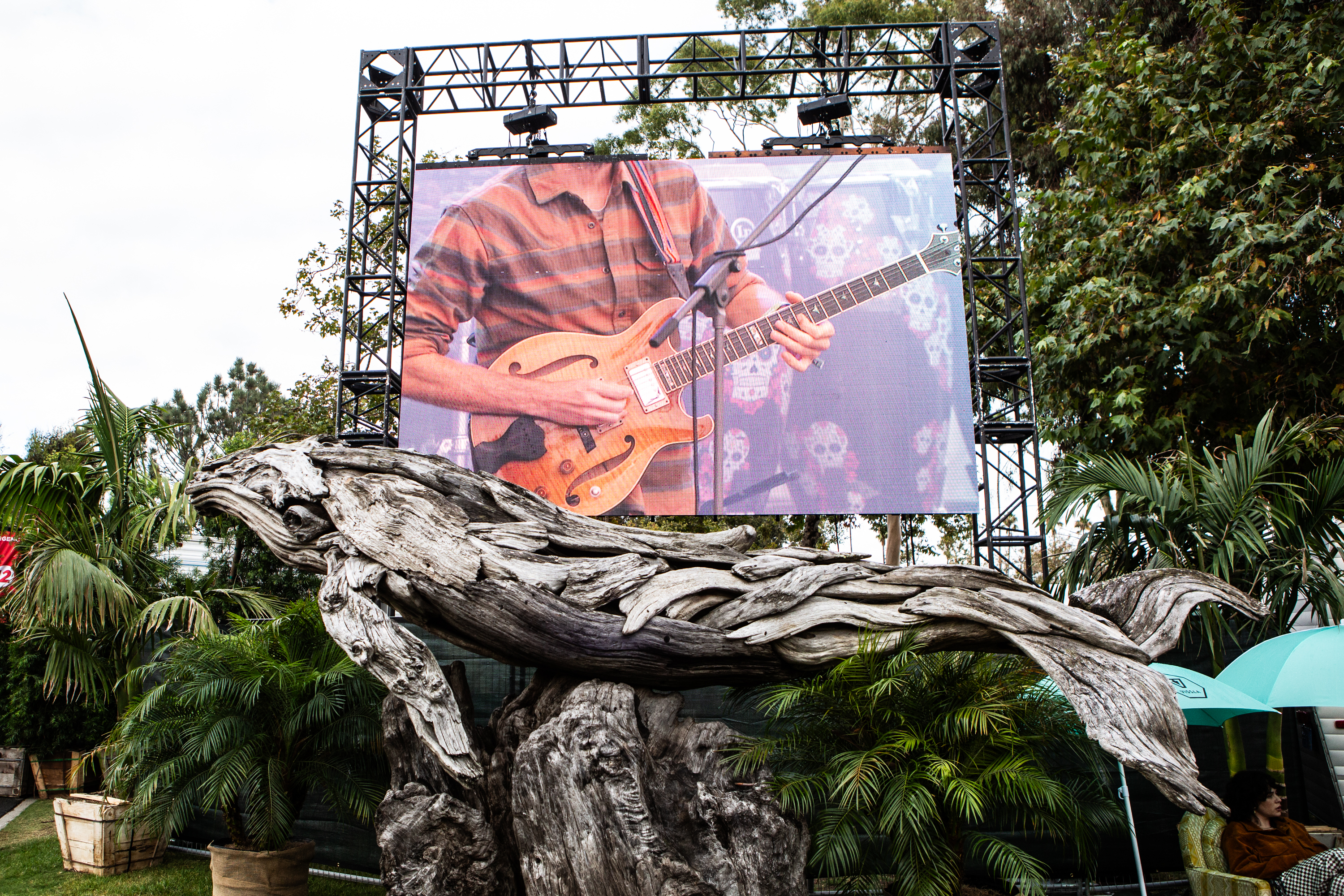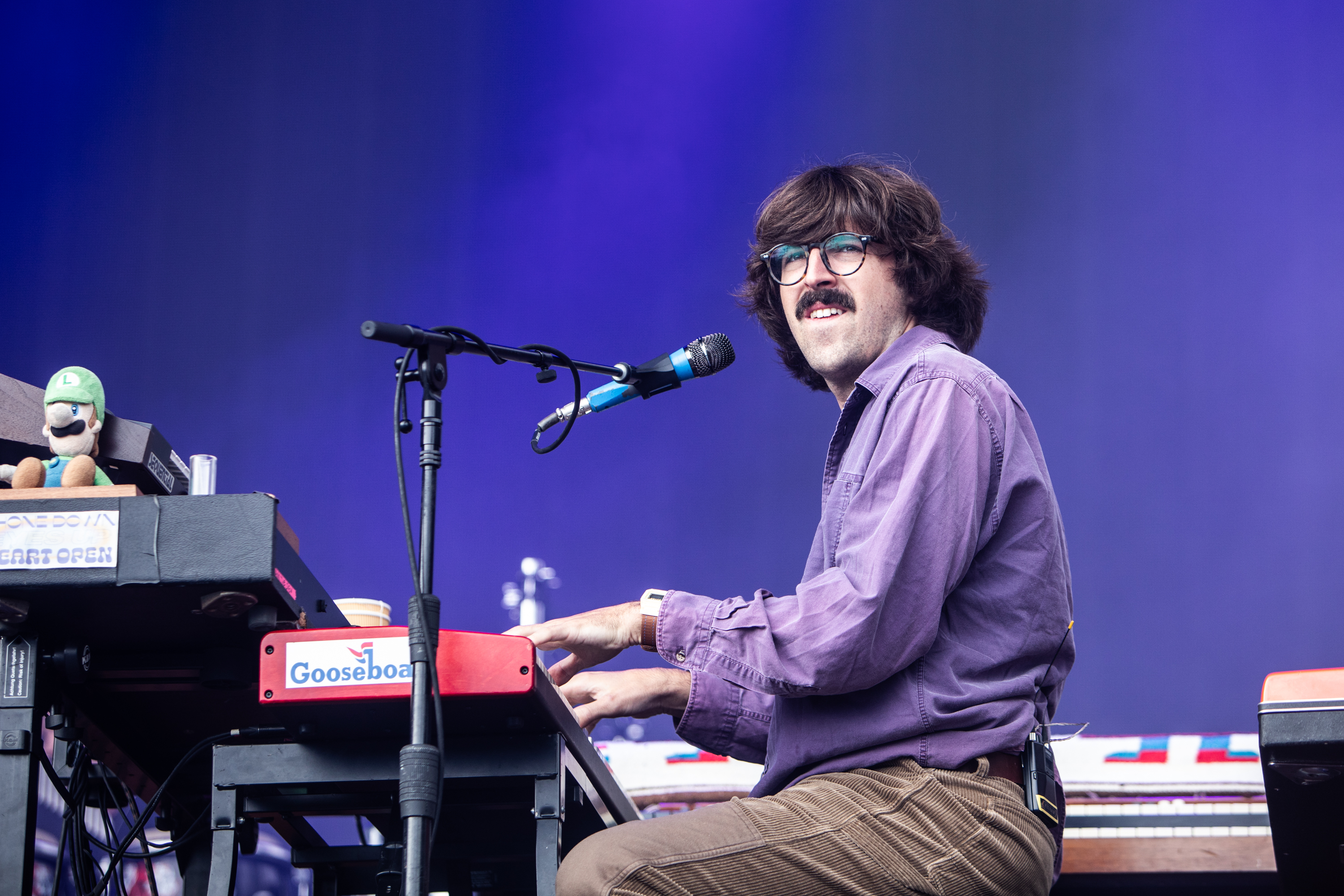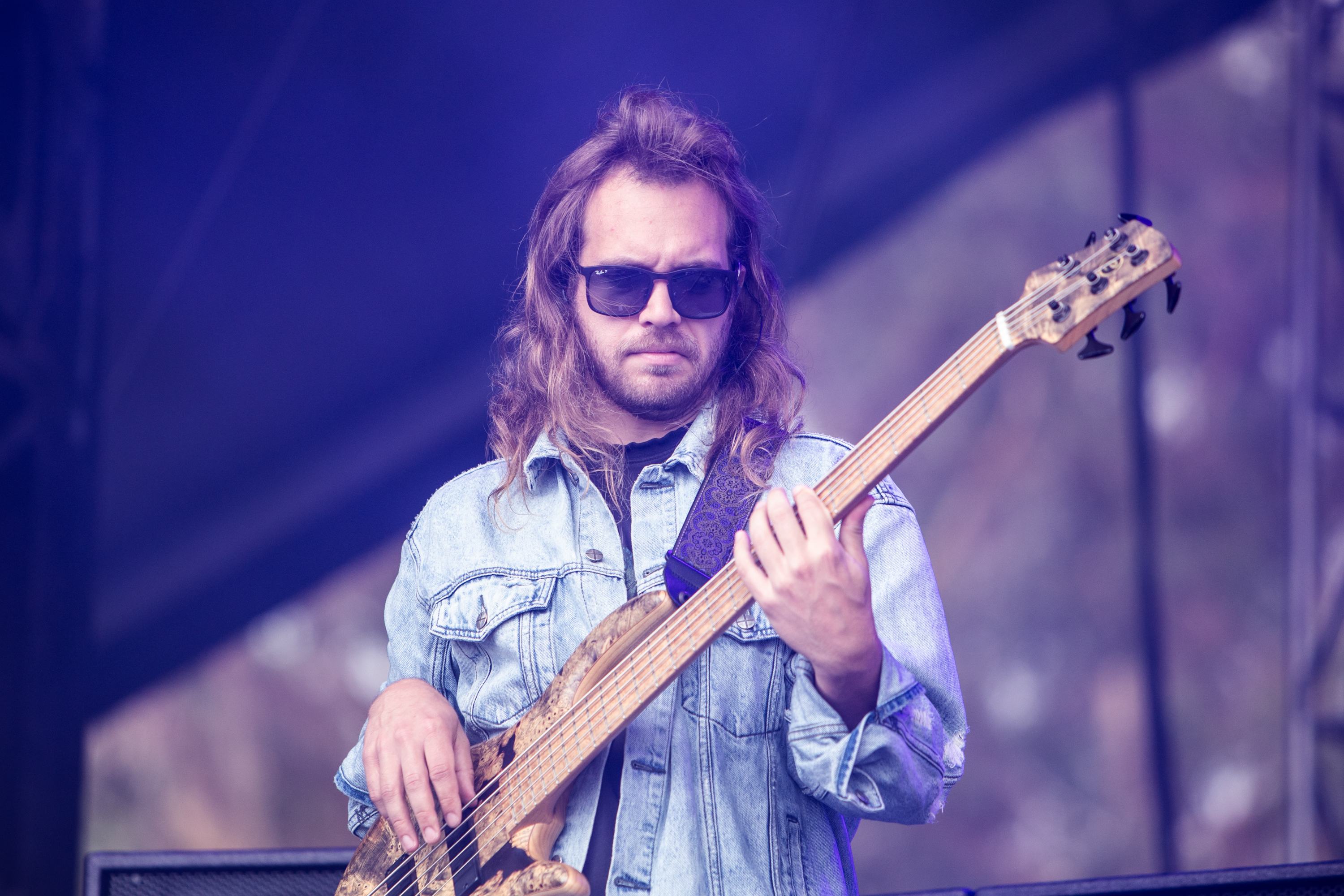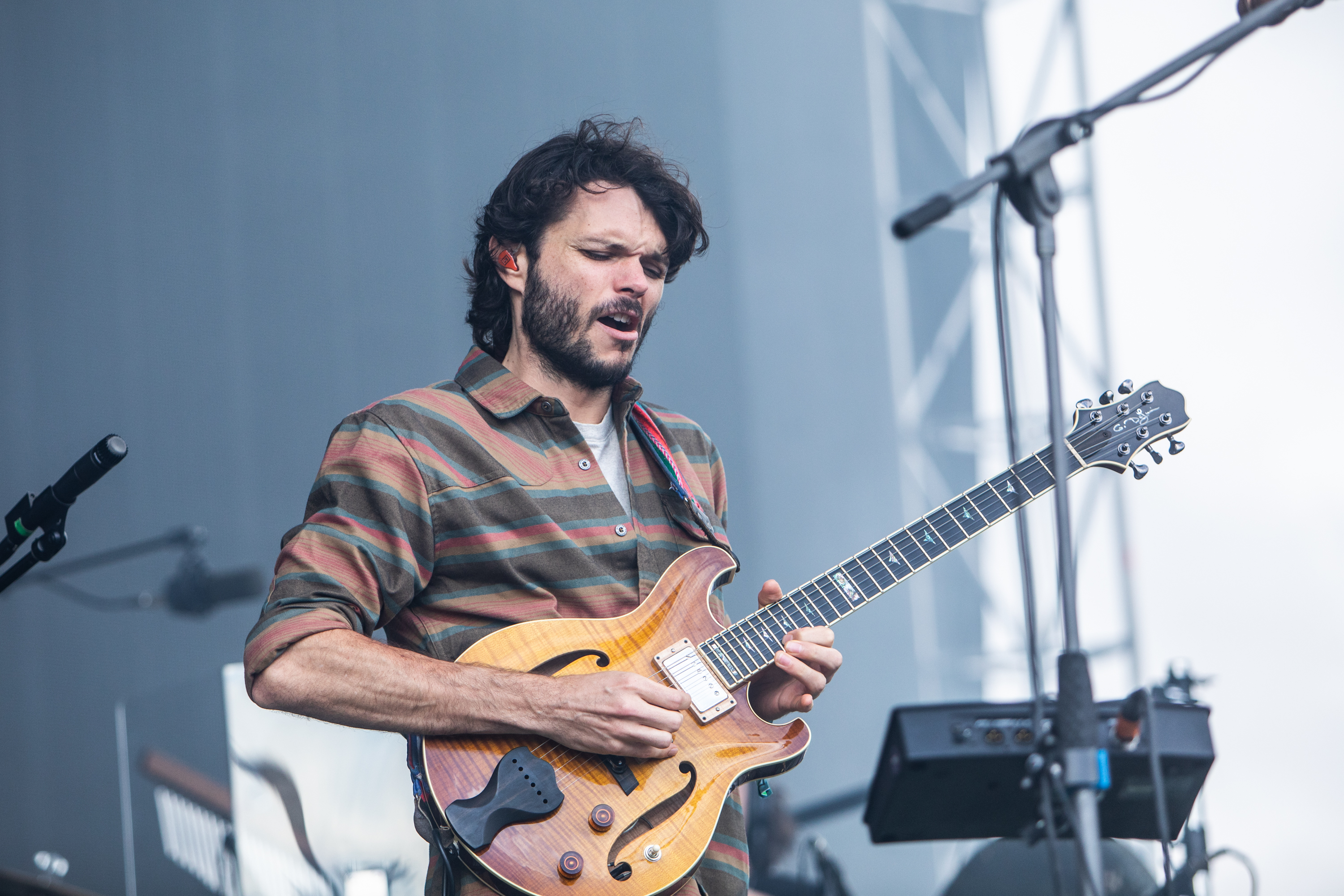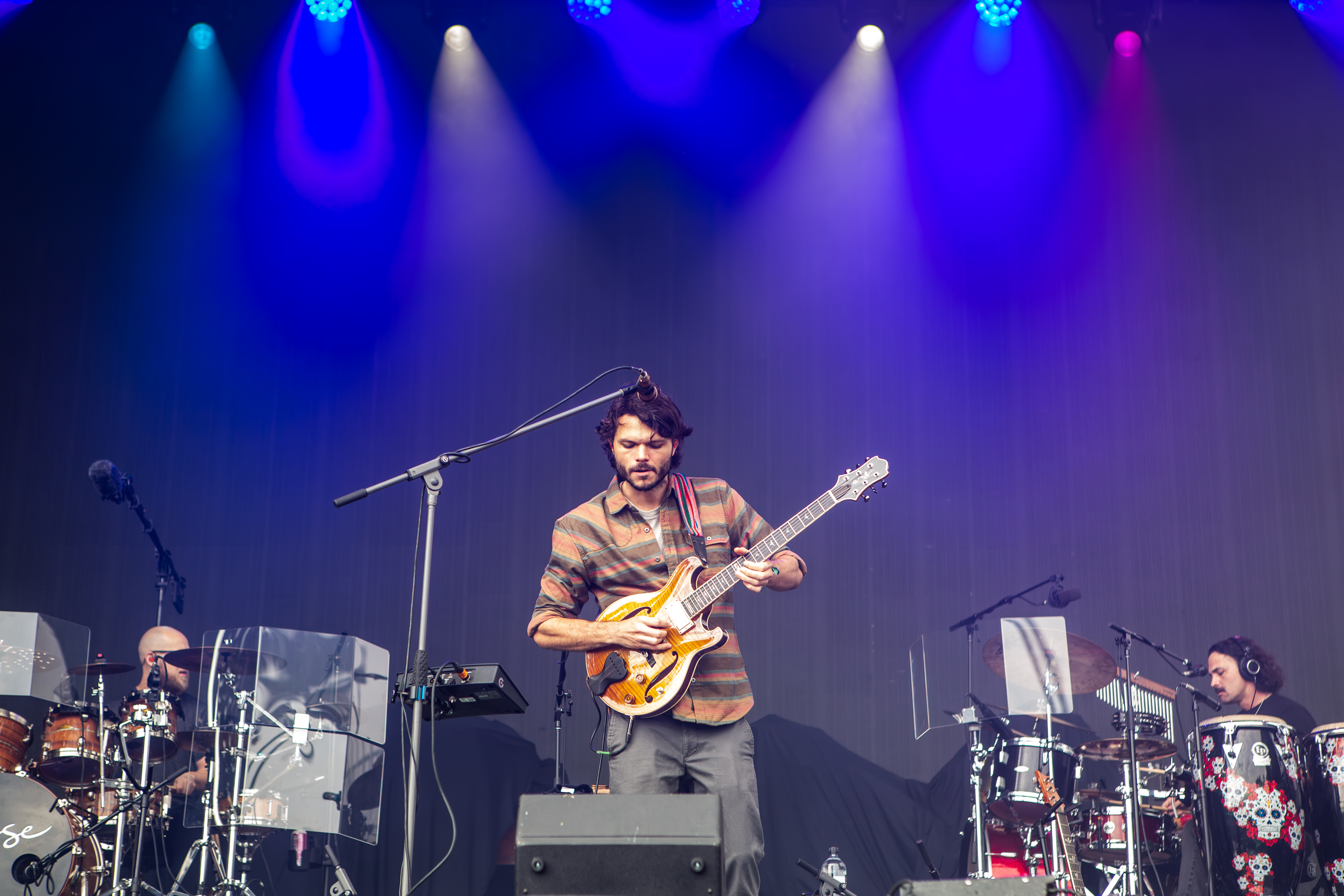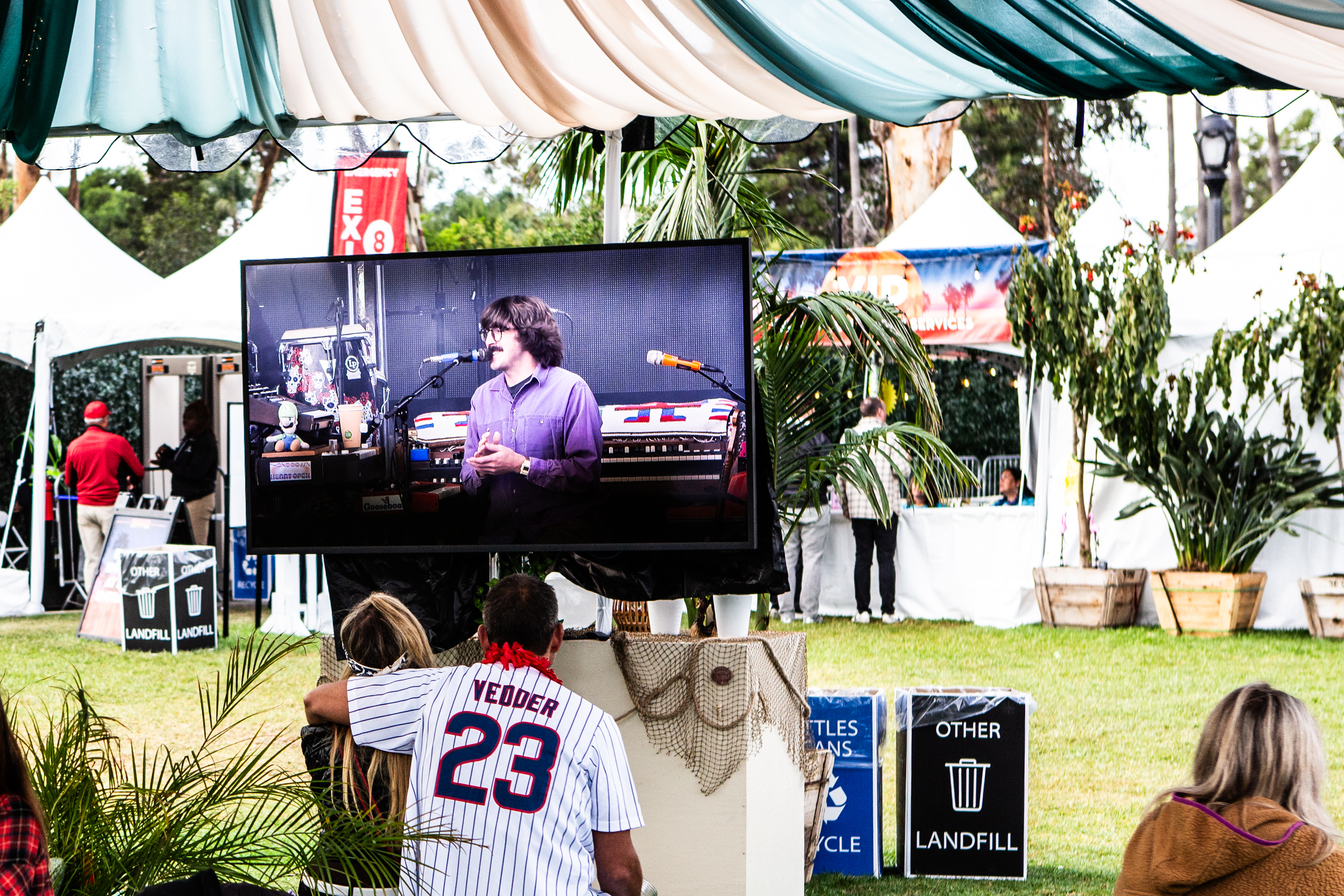 Some artists covered here are Warner Music artists. Uproxx is an independent subsidiary of Warner Music Group.