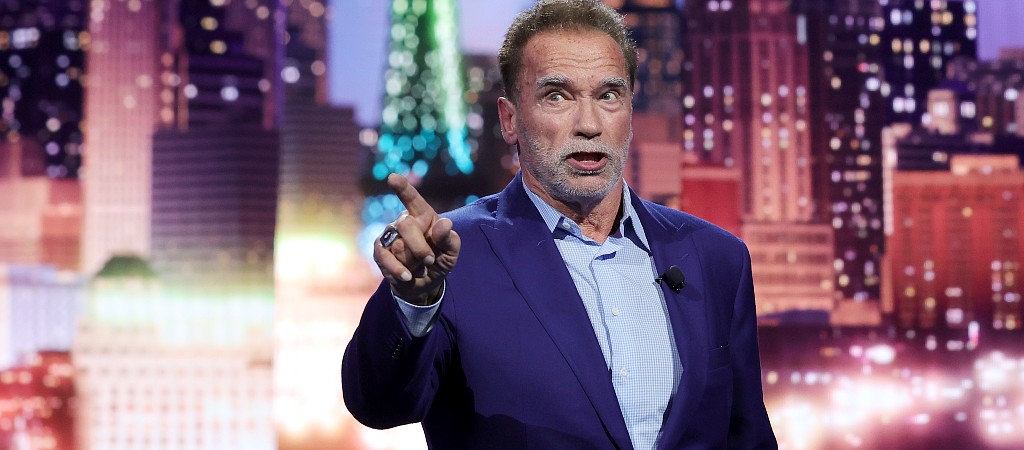 Plenty of actors get into politics. Not everyone becomes governor of a state. Arnold Schwarzenegger did, although lording over California was the highest office he could obtain. Born in Austria, the actor who doesn't think he was the '80s' best action star is prohibited from running for the presidency. But if he could, he thinks he would have been a rad commander-in-chief.
Per People, Schwarzenegger spoke to Howard Stern in an interview that aired Thursday, during which he wrestled with not being able to run for president.
"It really wasn't because I felt like everything I've accomplished in my life—[the] bodybuilding career, the movie career, becoming Governor, setting up my Schwarzenegger Institute, all this stuff, the millions of dollars I made and everything—it's all because of America," Schwarzenegger said. "So, why would I complain about the one thing I can't do?"
That said, he told Stern, "I think that I would've made a great president. I think that I have the energy and the will to bring people together."
He also said that "so many people come up to me and go, 'Oh, I wish you could be our president.'" He added, "There are so many people out there in America who need help, so I think we should all concentrate on that … and not just think about ourselves."
Schwarzenegger has been openly talking about getting old lately, but that doesn't mean he's slowing down.
"The bottom line is, I'm 76 years old," Schwarzenegger said. "I'm full of energy, I'm full of enthusiasm. I'm as enthusiastic and excited as I was when I'm 40 years old."
Schwarzenegger may be a Republican, but he's more of traditionalist. He's even come out against the rising tide of anti-Semitism in his party, warning those tempted by that ideology to not be a "loser."
(Via People)