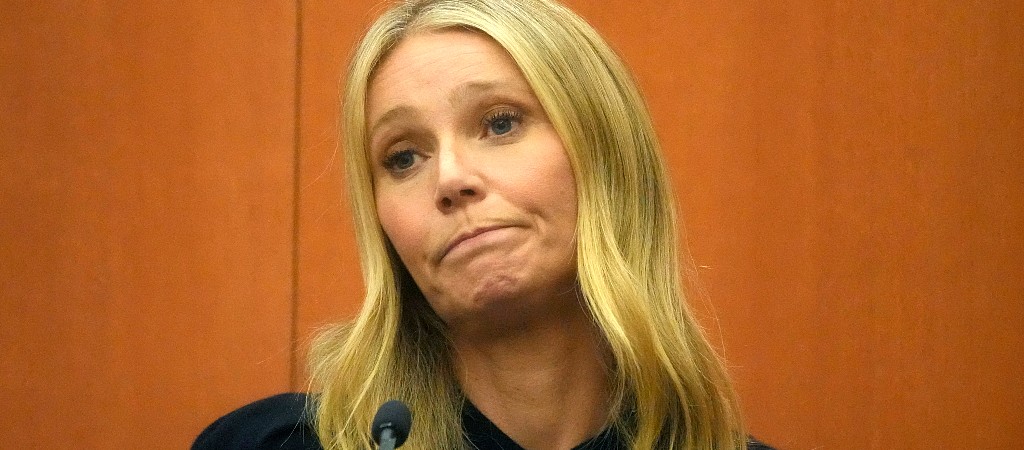 Gwyneth Paltrow is technically still an actress, insofar as she's never formally retired. Based on interviews it seems she's lost her mojo for it. The reigning queen of Goop can't even remember which Marvel movies she's in, and when asked she no longer makes those, her response was blunt: Tony Stark is dead, so who needs Pepper Potts? But what about that Academy Award she won a quarter century back? Well, at least it serves a practical function.
Per Entertainment Weekly, Paltrow did one of those rapid-fire Vanity Fair interviews, where they pelt the rich and/or famous with one question after another. It begins simply, with her showing off her verdant garden, being asked what she's growing and whatnot. Eventually they get to a garden door, which has been propped open by a certain golden object. The interviewer IDs it as her Shakespeare in Love Oscar, which is quickly confirmed by Paltrow.
"My doorstop!" she exclaims. "Its works perfectly."
Wild as it seems, Paltrow hasn't had a starring role in a movie since 2006's Proof. She's still acted aplenty, but always in supporting roles. (Hey, she's pretty charming in those Marvel movies!) Not that she's doing nothing. Her energy is instead poured into running Goop, her sometimes controversial wellness and lifestyle brand, which she occasionally has to defend from dunking. Who needs an Academy Award when you've got a vagina candle?
You can watch Paltrow's full Vanity Fair chat in the video below.
(Via EW)