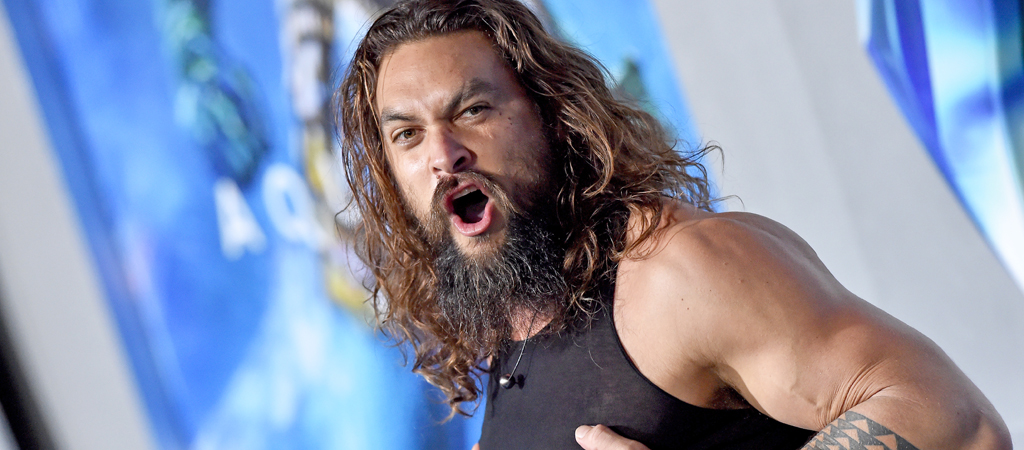 As Aquaman and the Lost Kingdom gets ready to arrive in theaters later this year and bring to an end the tumultuous DC Extended Universe (or SnyderVerse if you nasty), a new report on the apparently very troubled production has once again resurfaced rumors that Jason Momoa will leave the aquatic superhero behind to play a new character in James Gunn's new DC Universe.
According to Variety, Momoa taking on the role of the DC Comics anti-hero Lobo is reportedly close to becoming a reality and may happen sooner than expected:
In fact, none of the stars cast by Zack Snyder for 2016's "Batman v Superman: Dawn of Justice" and 2017's "Justice League" — including Ben Affleck, Henry Cavill, Gal Gadot, Ezra Miller and Momoa — will reprise their roles in the new DC universe in character. Momoa may return, just not as Aquaman. Sources say the actor has engaged in talks to play Lobo, either in the 2025 reboot "Superman: Legacy," written and directed by Gunn, or in a standalone film.
Momoa jumping ship to Lobo was first hinted at back in December 2022 as Gunn took over the reins of DC Studios and made it clear that he was working towards a clean slate for the comic book universe. When asked about the big changes a month later, Momoa gave a cleverly-worded answer that both supported the upcoming Aquaman sequel and teased a potential new role down the road.
"I'll always be Aquaman. Ain't anyone coming in there and taking s*it," Momoa said via Variety. "There might be some other characters, too. I can play other things, too. I can be funny and savage and charming."
Aquaman and the Lost Kingdom swims into theaters on December 20.
(Via Variety)