Game of Thrones spinoff House of the Dragon impressively crashed HBO Max to such a degree that the audience turnout was obvious, even before data arrived. Season 2 of the Doomed-Targaryen series received a swift greenlight, and the first season dealt with all the necessary time jumps and cast switcheroos to set up the rest of the series. That likely adds up to at least four seasons, but if the viewership holds up, this show could surely move beyond the George R.R. Martin-penned source material like its predecessor. Do we want that to happen, given the final season of Game of Thrones?
Perhaps that's a question we should ask later. For now, it's time to start thinking about what we'll see the next time Rhaenyra and Daemon return for Team Black, and Alicent and her fam are doing the Team Green thing. When the show last visited with its audience, both Rhaenyra and Aegon II had been crowned monarchs on their respective sides, and Daemon seemed to behaving himself. That last detail may or may not last, but let's talk about what we can actually expect for House of the Dragon's next season.
Plot
The second season will continue the setup of the first outing by following George R.R. Martin's Fire & Blood. The series last left off with Rhaenyra learning of Luke's death due to a major screw-up by Aemond, who had only wanted to scare his cousin, but when dragons are in the air, and an unskilled rider is aboard, sh*t happens. And that will drive Rhaenyra's inner fire, especially through the premiere episode, which is titled "A Son For A Son."
Watch out, Aemond. Actually, if she decided to target Aegon instead, I don't think that anyone would protest, and that would still be a "fair" exchange, right? Let's not get too speculative, although Aemond is so entertaining that he would be missed, and no one truly likes Aegon (not even Aegon, although he's warming up to himself).
Get ready for some numb butts, too. The Hollywood Reporter has confirmed that the jam-packed events of the season has led to lengthy episodes, some possibly running longer than an hour. There's a lot to cover, obviously — this series began 200 years before Game of Thrones' events, and the Targaryen house eventually fell, but at least we can enjoy the journey.
The show will officially embark upon the Targaryen Civil War in Season 2. Expect more airborne dragon fights, although no one knows how poor Arrax will fare without his rider, and let's see some justice for Ceraxes, please.
To briefly preview how the decks are stacked, we will note that Team Black is united with House Velaryon and will have increased naval powers as a result. They also have their fair share of dragons, but Team Green includes Aemond and the enormous but loose-cannon dragon, Vhagar. That creature, of course, ended up making a tasty meal out of Luke, which will count as the first death in a devastating war.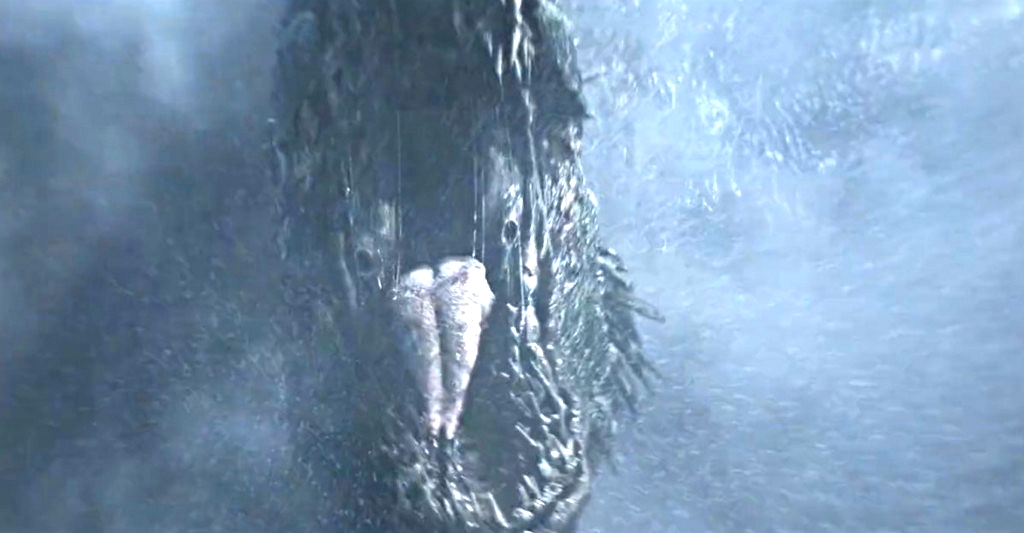 Cast
Paddy Considine no longer has to suffer anymore as the King of Bad Decisions (RIP Viserys). Returning cast members include Emma D'Arcy (Rhaenyra Targaryen), Matt Smith (Daemon Targaryen), Olivia Cooke (Alicent Hightower), Ewan Mitchell (Aemond Targaryen), Tom Glynn-Carney (Aegon Targaryen), Eve Best (Rhaenys Targaryen), Steve Toussaint (Corlys "Sea Snake" Valaryon), Fabien Frankel (Ser Criston Cole the terrible), Sonoya Mizuno (Mysaria/that White Worm), and Rhys Ifans (Otto Hightower).
Release Date
The show has been undergoing production in Europe and has, as such, been mostly insulated from the WGA (due to already locked scripts) and SAG-AFTRA strikes. Currently, the show is set for a Summer 2024 return, which is pretty damn efficient for such a large and complex production.
Trailer
No trailers exist as of yet, but you had better believe that when one drops, we will be all over it here.