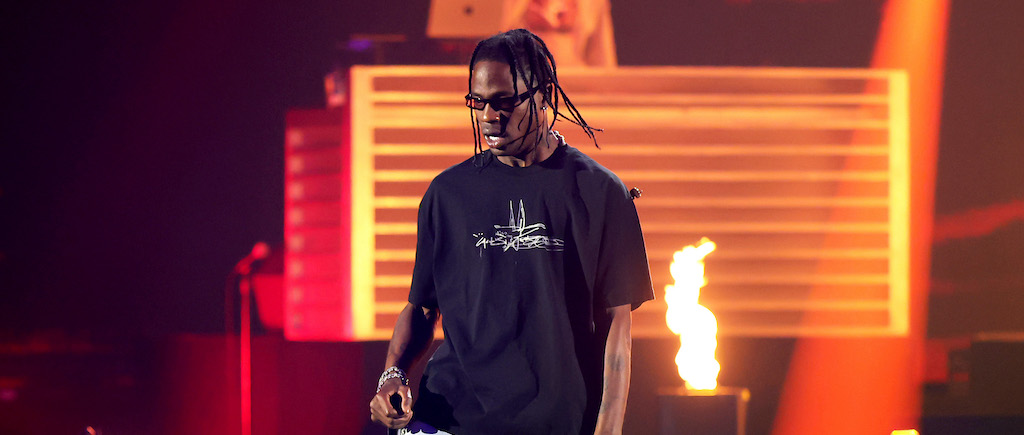 This Friday, October 13, Travis Scott's latest Nike collaboration, the Air Jordan 1 Low Golf in "Neutral Olive," will be available to buy after months of hype. Whether you're a fan of Travis Scott's prior Nike sneakers or just want some stylish and coveted new shoes for the links, if you're looking for more info on how to buy the shoes — which will set you back about $170 — you've come to the right place.
How To Buy Travis Scott's Air Jordan 1 Low Golf "Neutral Olive" Sneakers
Unlike most general releases, Travis Scott's Nikes are released in limited quantities to specialty retailers — and these golf shoes are no exception. While prior drops have gone directly to skate shops, these will land at golf stores such as Trendy Golf. One store is even reportedly going to extreme lengths to combat resellers, requiring prospective purchasers to hit a 200-yard drive before even being considered for its raffle to buy one of the 72 pairs it'll have for sale.
But for most of us, the most direct route will be online retailers such as BSTN, Sneakers N Stuff, and Offspring, along with the dreaded SNKRS app, which has prompted plenty of woes with previous Travis Scott releases. Don't worry if you don't get a hit, though: Travis' Mac Attacks are right around the corner for tennis enthusiasts and hardcore collectors alike.