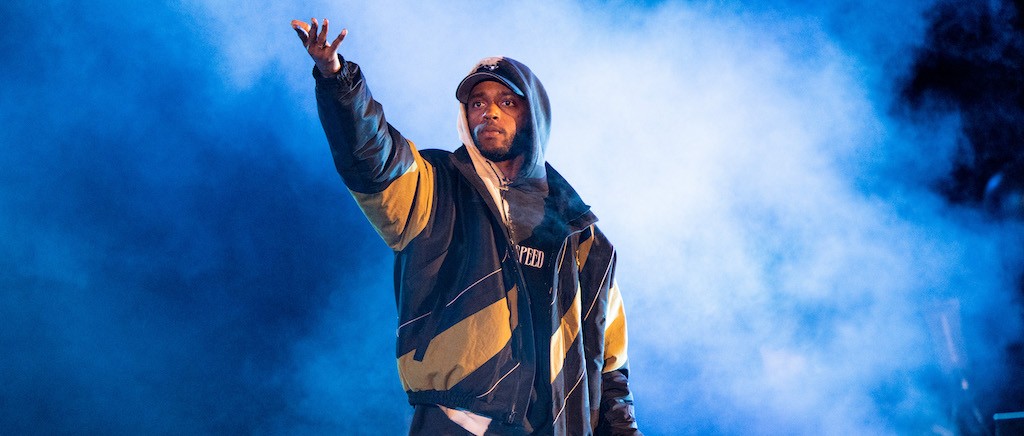 J. Cole has long had a reputation for being a bit of a recluse, but in recent months, the North Carolina rapper has seemingly embraced his star status. He's begun a new run of high-profile collabs with the likes of Gucci Mane, Lil Durk, Lil Yachty, and Summer Walker, while joining contemporaries like 50 Cent and Drake onstage during their respective tours.
Last night, he again joined a former collaborator onstage in Los Angeles, surprising fans at 6lack's Since I Have A Lover Tour stop at the YouTube Theater to perform their beloved East Atlanta Love Letter duet, "Pretty Little Fears." Fortunately, Uproxx was in attendance and got the full performance on video:
Other guest cameos at 6lack's show included singer Jordan Ward, who's set to join the tour in his native St. Louis next month; Jessie Reyez, who skipped out from backstage to join 6lack for a well-received rendition of their song "Imported"; and Khalid, who of course, sang "OTW" alongside the Atlanta rapper.
Although J. Cole has been busy working on his next album, The Fall Off, he's still found time to make a few other star moves, such as buying a portion of his beloved Charlotte Hornets and throwing his weight around to help a young NBA prospect land a job with the Miami Heat. If his recent activity is any indicator, it looks like he'll have plenty of folks to call on to help him finish the album, because clearly, he's owed a lot of favors now.