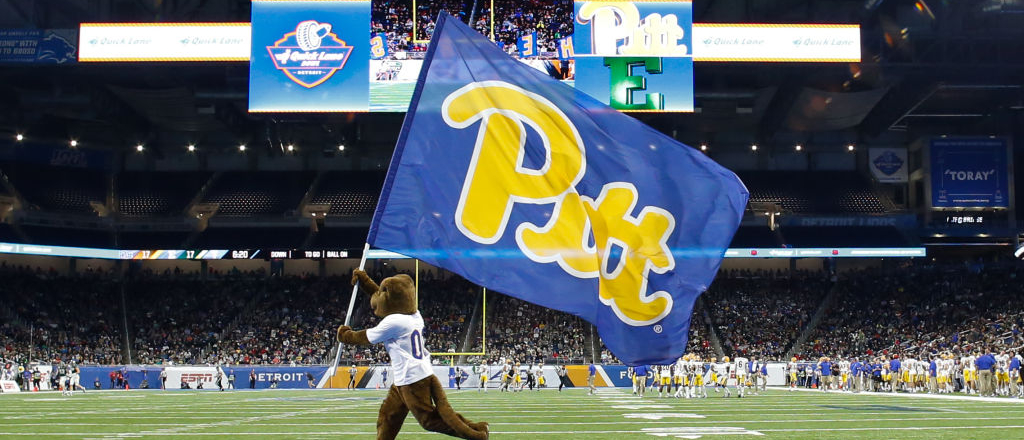 After a 1-4 start, no one around the Pitt football program is happy. So what better way for players to anonymously air their grievances than carefully placing them inside of a lovely Pitt-blue vase?
Stephen Thompson, who works for FanNation covering both Pitt and the Steelers, tweeted a picture of the vase that stood atop a Pitt-themed pedestal in front of a roaring panther head statue.
"This vase has been at the entrance of the #Pitt football facility all week," Thompson tweeted. "Players are supposed to put their negative thoughts in it."
It was unclear whether this Pitt head coach Pat Narduzzi's idea or someone else's. It was also unclear whether this was meant as a suggestion box or simply a way for players to vent their frustrations, of which there are undoubtedly many.
There are so many unanswered questions. How many players have left notes in the vase? What do the notes say? Is Narduzzi (or anyone) actually reading the notes? Or are they meant to be simply complaints aired out and then metaphorically set ablaze, aired and now forgotten? Does anyone know that the ashes are supposed to go into the urn-esque vase after they are burned rather than before? Was it supposed to look like an urn at all? Did anyone realize before this happened that it looks like a suggestion box of sorts? Have fans been able to sneak into the facility and leave notes of their own?
Either way, Pitt is off to its worst start since 2005 and has already lost as many games as it did all of last season. Pitt has lost four in a row to FBS opponents and is 0-2 to start ACC play for the first time since 2017, which was also its only ACC season that it missed a bowl game. With No. 14 Louisville, No. 21 Notre Dame, No. 4 Florida State and No. 17 Duke all left on the schedule, it's looking bleak for Pitt's postseason chances.
Defense has always been the calling card under Narduzzi, but since Kenny Pickett left for the NFL, the offense has struggled. This year has been particularly bad as Pitt is 128th nationally in yards per game and Boston College transfer quarterback Phil Jurkovec has been benched. There was even talk of turning him into a tight end that was quickly squelched.
The only thing more Pitt football than the existence of this bizarre suggestion box would be if Pitt were able to knock off a top-25 Louisville team on Saturday.