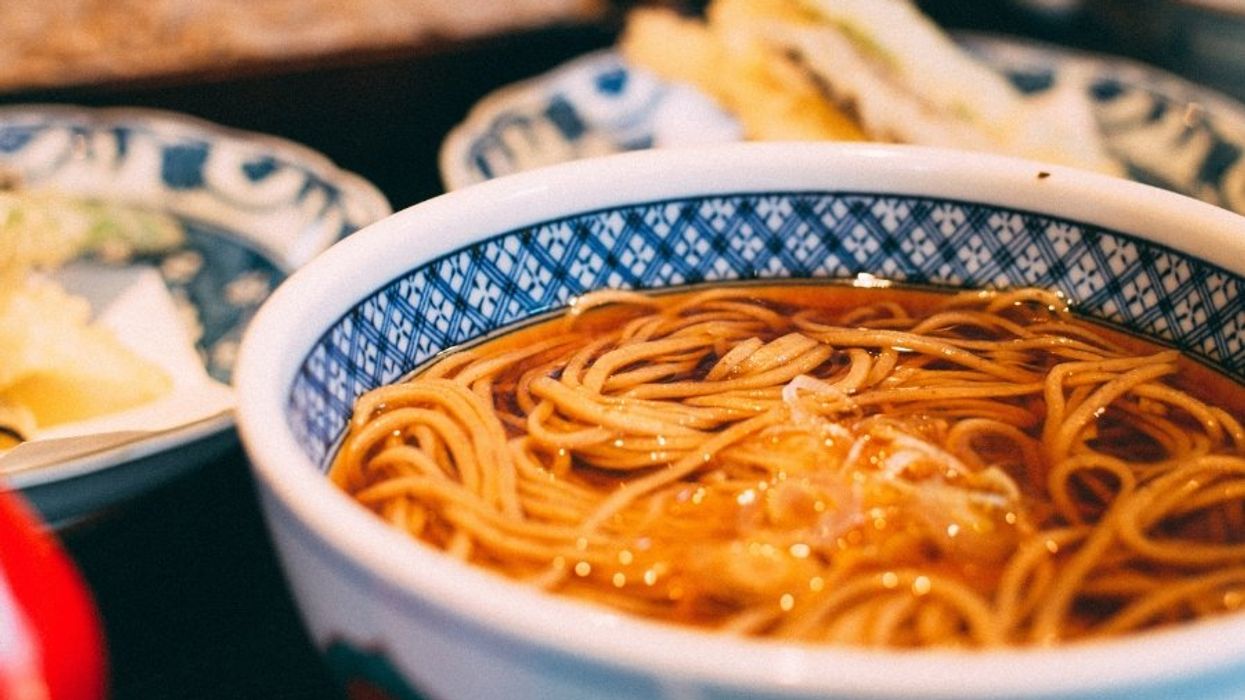 Imagine you order salmon and green beans at a restaurant and the server brings you steak and potatoes. You'd say something, right? Tell them they got your order wrong? Expect them to fix the mix-up?
Not if you were dining at The Restaurant of Mistaken Orders in Tokyo, Japan, where part of the dining experience is not knowing whether you're going to get what you order. You have about a 1 in 3 chance that you won't, but those odds are in place for the best reason.
The Restaurant of Mistaken Orders employes people with dementia as servers, fully knowing that sometimes they're going to get customers' orders wrong. Customers who eat there know this fact as well. It's all just part of the adventure of dining at a restaurant designed to increase kindness and reduce isolation for people with cognitive impairments.
---
The pop-up restaurant is a collaboration between creator Shiro Oguni and a group home for people with dementia.
"Like everybody else, my awareness of dementia at first tended towards negative images of people who were 'radically forgetful' and 'aimlessly wandering about,'" Oguni shared with Japan's government website. "But actually, they can cook, clean, do laundry, go shopping and do other 'normal' things for themselves."
Oguni was worried at first that people might criticize the concept of the restaurant, as if people with dementia were being treated as a carnival show or being made a laughingstock. But he says that when people see the smiles on the faces of the servers and how much joy and confidence they gain from having a purpose and being viewed as still capable, they are moved.
"The restaurant is not about whether orders are executed incorrectly or not," noted Oguni. "The important thing is the interaction with people who have dementia." It's a win-win. The people with dementia aren't as isolated, and 99% of the people who visit The Restaurant of Mistaken Orders leaves feeling happy.
"Dementia is not what a person is, but just part of who they are," said Oguni. "People are people. The change will not come from them, it must come from society. By cultivating tolerance, almost anything can be solved."
People love the idea of creating a space where people with dementia can work have other people to interact with.
"Kindness, inclusion, and compassion are the hallmarks of making someone feel like a human being despite adversity in their circumstances," shared one commenter on Instagram. "These people are sweet human beings who deserve not to be given up on by society."
"Instead of sticking them in a home and avoiding them, they are including them and giving them the ability to live, a sense of purpose, a reason to smile. I think it's a beautiful concept," wrote another.
"The beauty of a community choosing to meet people where they are instead of forcing them into a mold they no longer fit. Change the mold, change the result. Love this idea," shared another.
Many people pointed to the collectivist mindset in Japan, where societal well-being is more important than individual ambition, as something to aspire to. But even in Japan, The Restaurant of Mistaken Orders is a novel experiment that has proven to be a success.
"The image of 'Cool Japan' is recently gathering much enthusiasm, but I think 'Warm Japan' is just as important," said Oguni. "I want to promote a Japan that cultivates a warm, comfortable environment, so people will return home with smiles and a glow in their hearts."
A beautiful goal for any nation to have. Learn more about The Restaurant for Mistaken Orders here.