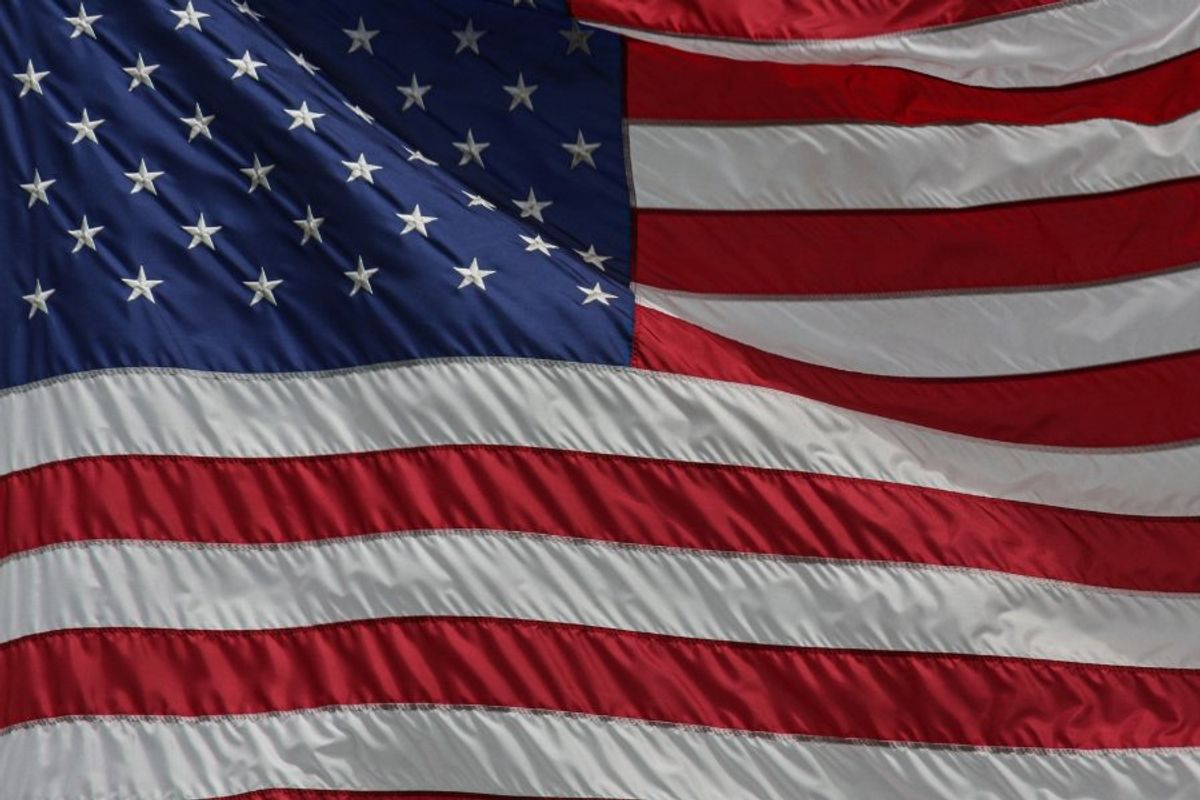 As people worry about whether artificial intelligence (AI) will replace people's jobs, it appears at least one job is safe—the person who puts the closed captioning text on the jumbotron at sports events.
A video shared on X (formerly Twitter) shows what happened at a Portland Trail Blazers basketball game when some kind of automated closed captioning tool misheard the lyrics of "The Star-Spangled Banner." You know, our country's national anthem that pretty much every American knows by heart? And the captions it came up with were hilariously entertaining.
A guy named Brian (@brianonhere) shared the video with the text, "bro im crying lmao. of all the songs to use AI captions on." As the jumbotron captions came on the screen while the national anthem was being sung, this is what people in the crowd saw:
---
During, "O'er the ramparts we watched," the captions relayed the previous words in the song ("…broad stripes and bright stars, through the perilous fight") as, "STARS. PASS THROUGH THE PAYROLL. BUS FIRE."
Then it continued, changing "O'er the ramparts we watched…" to: "OR THE RIGHT. HART TWEET WOW! TOUCHED WERE SO GALLANTLY STREAMING ME. IT'S RIGHT. THE BOMBS. FIRST EVENING. GAVE PROOF. THROUGH THE NIGHT. RIGHT THAT OUR FLAG WAS STILL THERE."
You might think it was getting better, but oh no, we're not done yet. Literally.
"OH SAY. AIN'T DONE. GUYS HAD STARTED. SUSPECT ANGLE. MADHU." (That's not even a word!) "LAY-UP AND, UH, THE FRIEND."
Unfortunately, we don't know how the caption interpreted the final line, "and the home of the brave," but we probably don't want to know.
Watch:
People on the r/ripcity subreddit for fans of the Portland Trail Blazers shared their experiencing witnessing the closed caption fail:
"Captions were great tonight."
"I never laughed so hard during the national anthem. That sh-t was bonkers."
"That had to be on purpose, right? The entire section I was in was busting up reading them. Either it was on purpose by some funny intern or we have nothing to worry about with A.I. taking over any jobs at the Rose Garden."
Seriously, it's not likely the machines are going to take over any time soon if they can't even get the national anthem lyrics right. They do provide for some fabulous entertainment in the meantime, though.
Thankfully, for the deaf people who rely on closed captioning to know what's going on, the song is well known enough to recognize that the words on the screen were a total tech fail. Bring back the human typing in the words, folks! Some things machines just aren't meant to do—at least not yet.