Each week our staff of film and TV experts surveys the entertainment landscape to select the ten best new/newish shows available for you to stream at home. We put a lot of thought into our selections, and our debates on what to include and what not to include can sometimes get a little heated and feelings may get hurt, but so be it, this is an important service for you, our readers. With that said, here are our selections for this week.
20. Naked Attraction (Max)
Naked Attraction is a lot like every other dating show. Except for the part where the contestants barely meet each other. And the part where someone chooses a mate based almost entirely on comparing their nude body to a bunch of other also-nude bodies. And the part where there are just a ton of exposed dongs. So… maybe it's not like the other dating shows you've seen. But it sure does exist. Go there now and look if you don't believe us.
a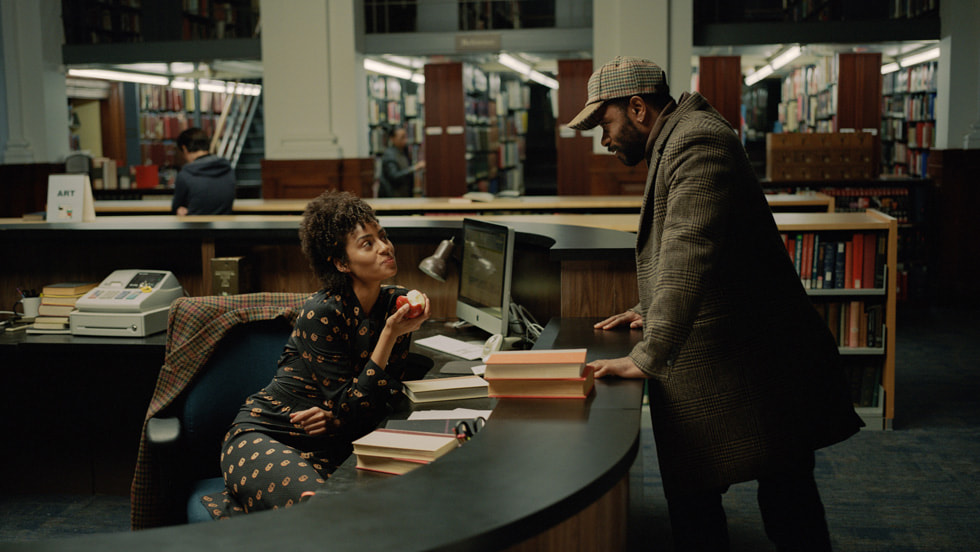 LaKeith Stanfield heads into the horror realm in this adaptation of Victor LaValle's acclaimed novel. The show promises to be a grown-up fairytale begins in a New York City library and heads into a version of the Big Apple that usually remains closed from human eyes. It's also a parenthood fable, and yes, it truly feels like the scariest horror stories often revolve around kids, whether they happen to be good or evil. Given Stanfield's ability to showcase the surreal in various other projects, one can bet that this quality adds to the spooks in this series.
18. The Golden Bachelor (Hulu)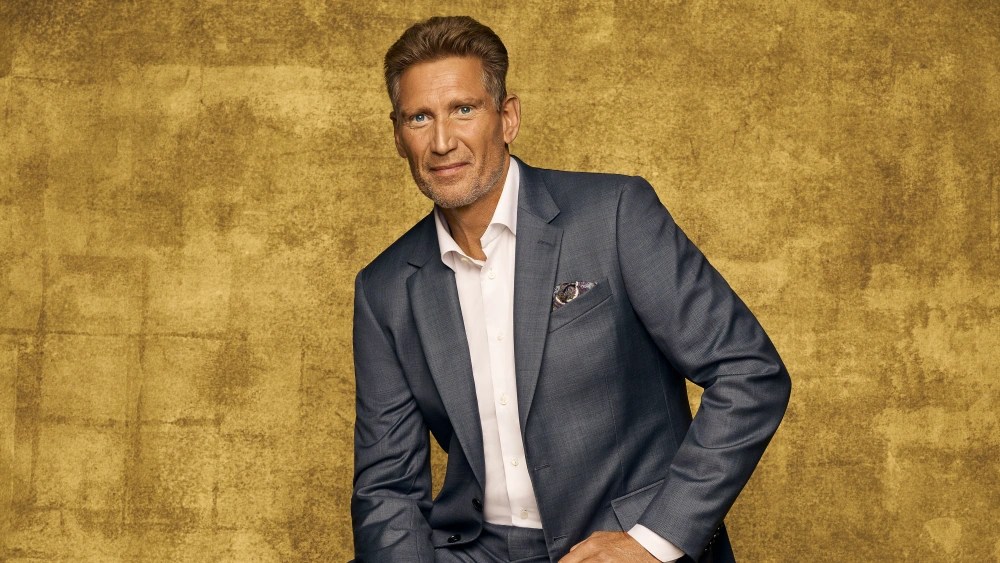 What we have on our hands here is a Bachelor spinoff about an older gentleman looking for love from a group of similarly aged ladies. Which is… honestly kind of adorable. Good for them. And good for us, too, especially if one of the episodes features a date where they eat dinner at a diner at 4:45 and then go watch an episode of Columbo in matching recliners. This was written as a joke but honestly sounds kind of wonderful. That's true love right there, people.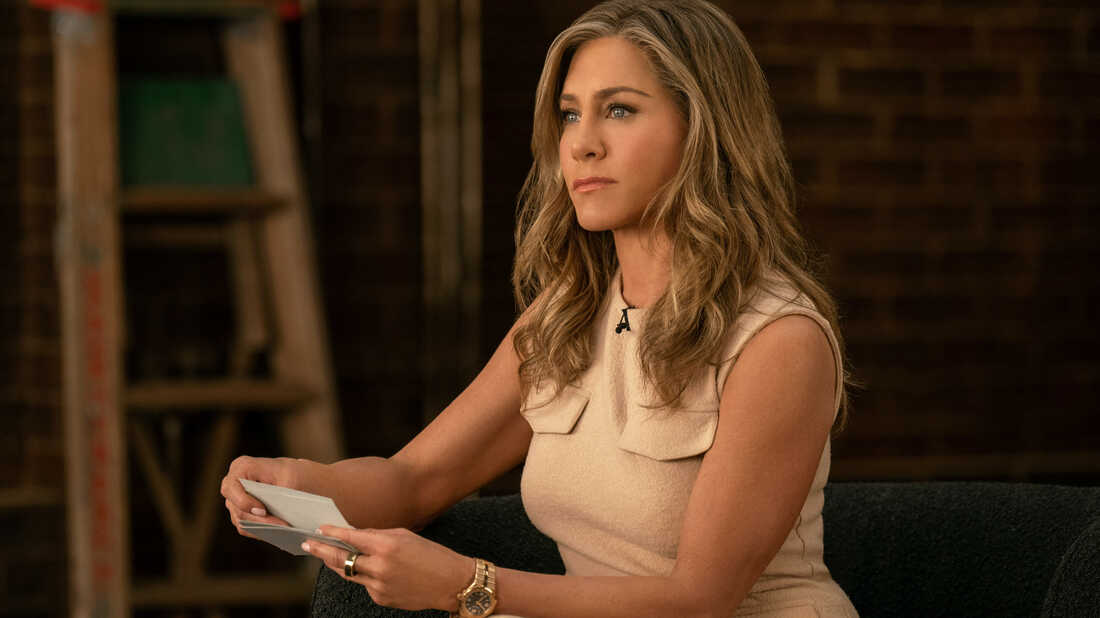 Is The Morning Show the best drama on TV in a world absent Better Call Saul and Succession? Well, no, but it's definitely the dramaest drama on TV, leaning on its star power to cut through moments that might be eye-roll-inducing if you weren't so captivated by the screen presence of Jennifer Aniston, Reese Witherspoon, Billy Crudup, and Jon Hamm, who joins this season as a handsome version of Elon Musk. Backstabbing, front-stabbing, walk and talks, politics, high tension, and ripped-from-the-headlines storylines all come together, yet again, with our news and media power players moving more fully toward the game of mergers, acquisitions, and boardroom battles where the real prizes can be found.
16. The Walking Dead: Daryl Dixon (AMC Plus)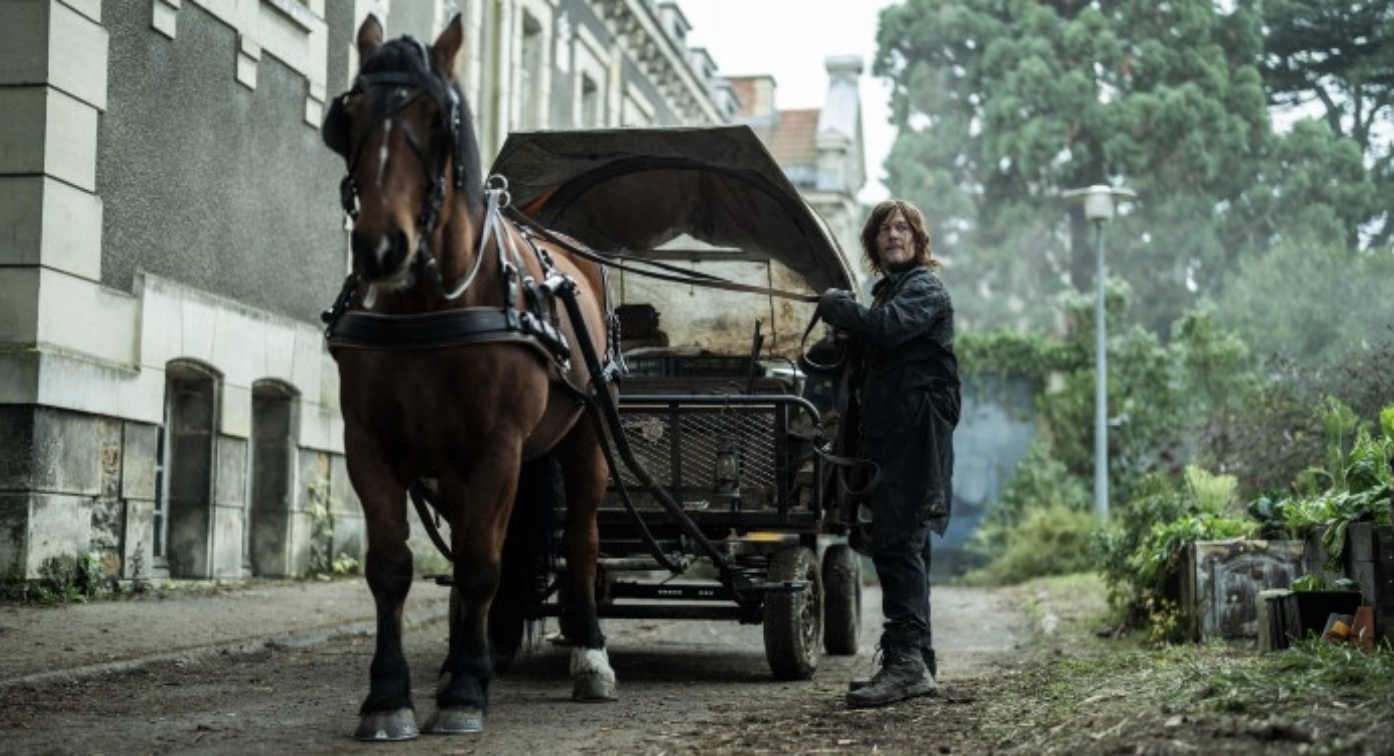 The only "solo" spinoff of AMC's post-apocalyptic world is upon us. Daryl is most entertaining character to send to France, and he's also the least religious of the bunch, which makes it awfully funny to see him hanging with a bunch of nuns after waking up in France like "WTF?" Most of all, though, Daryl earns his "Big Ass Kicker" nickname and we also get a lovely character study of the most loyal and industrious survivor of Rick's old bunch. The action also delivers, so get ready for crossbows and total chaos at Parisian landmarks. Pssst, we also chose the most essential to watch before this spinoff.
15. Big Vape: The Rise and Fall of Juul (Netflix)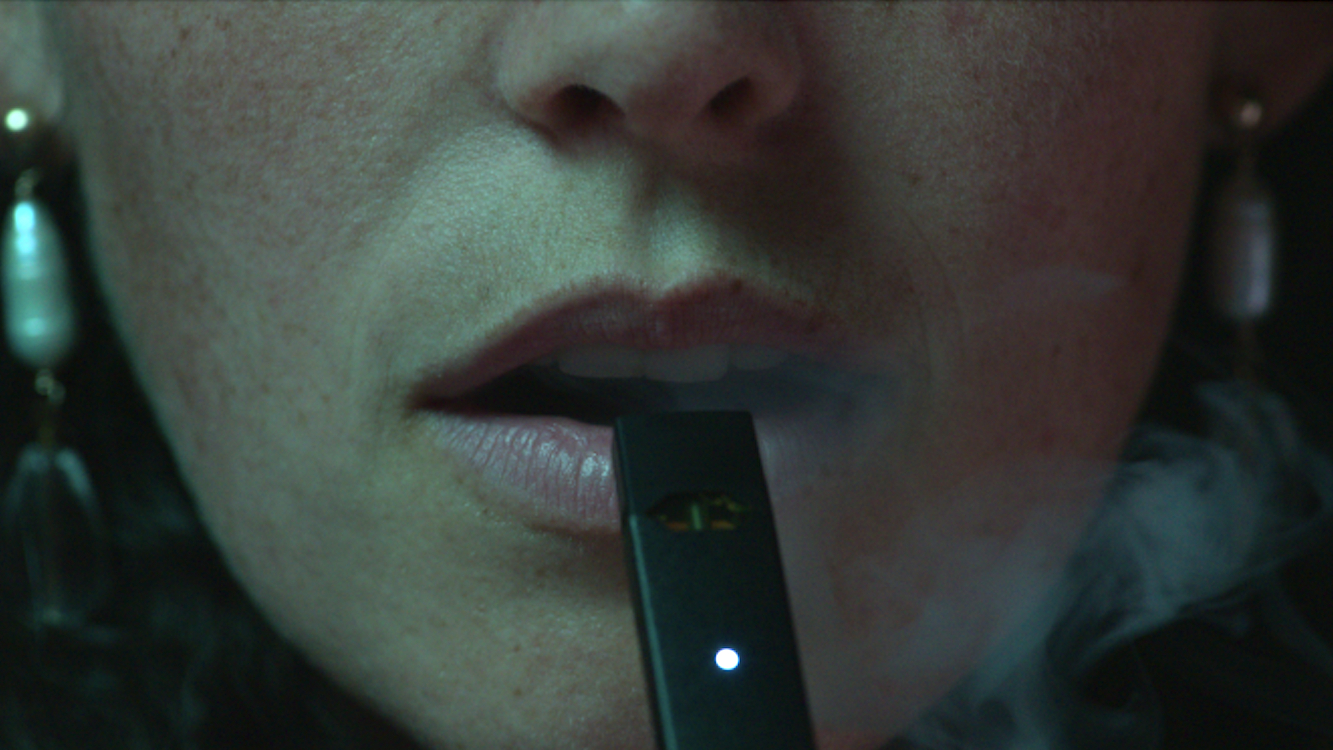 The important information here is that this is a docuseries about how Juul kind of took over the world for a minute or two and it led to a nationwide nicotine crisis the likes of which we haven't seen since the days when cigarettes were advertised on every major television show on all three of the networks that existed at the time, but it's also worth noting that "Big Vape" would be an incredible nickname for like a beefy power forward on small-school college basketball team. So there is a lot to consider here.
14. Krapopolis (Hulu)
Dan Harmon's long-gestating cartoon take on Ancient Greece is here. He's had big success in the world of animation before with both Solar Opposites and Rick and Morty, so there's reason for optimism even if the reviews of the first few episodes are a little dicey. You have time. Don't pretend like you don't. You're not fooling anyone, Derek. (This works better if your name is Derek.)
13. Sex Education (Netflix)
The horniest kids in Britain are back and ready to go out with a bang – a lot of banging, actually. The fourth season of this Netflix comedy is set to be its last, but before the goodbyes Otis, Eric, Maeve, Aimee, and the rest of the students from Moordale have some growing up to do. While Maeva studies under an eccentric author in America (hello Dan Levy), Otis and Eric struggle to climb the social hierarchy of their new school – one that's so progressive, they've already filled his position of "student sex therapist."
12. Boogeyman (Hulu)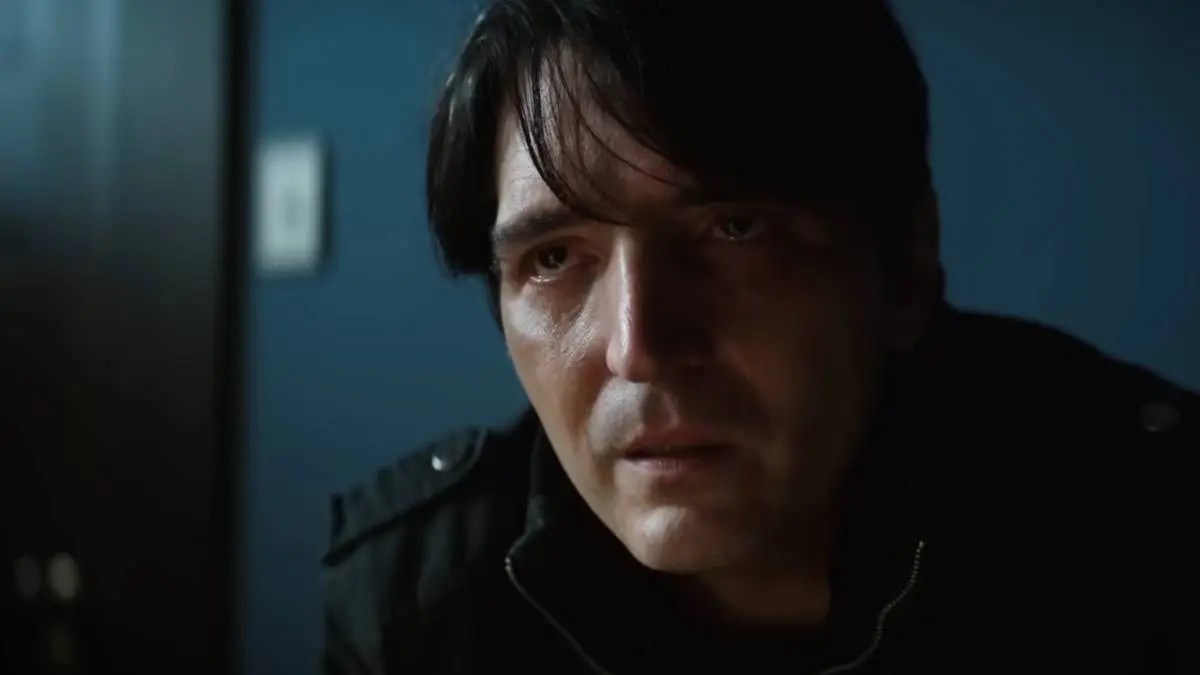 This 2023 movie goes back to the 1973 short story by Stephen King as the perfect streaming lead-in to nightmares about Halloween season. This is not a true tale, but perhaps thinking of it that way can increase the terror. The story explores the enduring Boogeyman/Bogeyman folklore that has persisted around the globe for centuries. We've got a distracted father not paying enough attention to a pair of sisters, who begin to experience horrors that could trigger any lingering fears you've ever had about monsters lurking in your bedroom closet. The cast includes Sophie Thatcher, David Dastmalchian, and Chris Messina.
RL Stine's Goosebumps series was the catalyst for plenty of children's nightmares in the 90s and Disney+ is hoping to continue that reign of terror with their latest reboot. The kids have aged up – they're high schoolers with hormonal angst seeping from their pores now. And the mystery isn't anthologized, instead spread out over the course of 10 episodes. But you can still feel Stine's evil genius working as murder investigations and suspicious parents and cursed artifacts open up a bigger world of supernatural secrets.
10. The Mill (Hulu)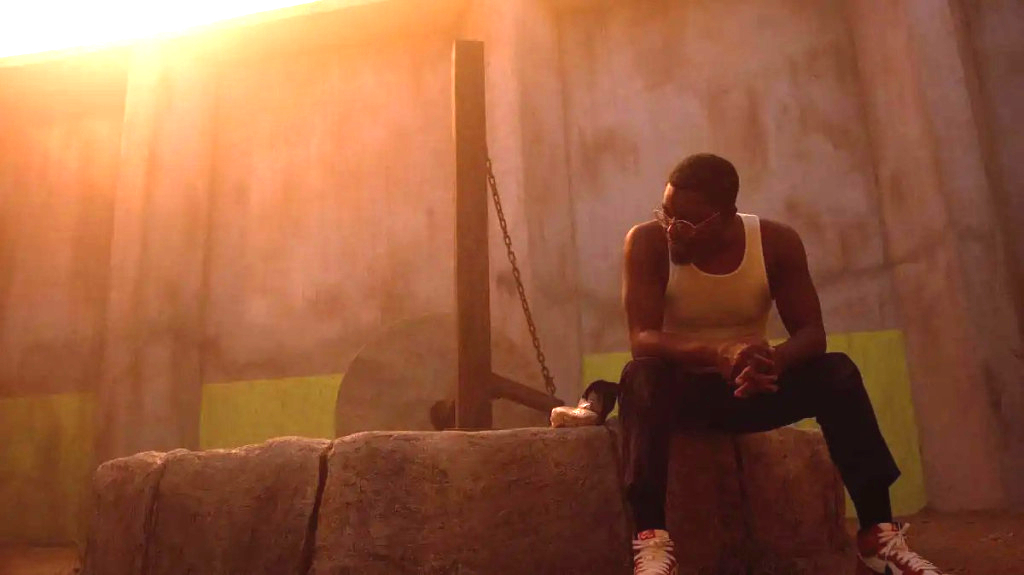 Well, guess what: Spooky season is here and, with it, a whole bunch of creepy horror-adjacent things to watch. Like, for example, this one, starring Lil Rel Howery and described thusly by Hulu: "A businessman mysteriously wakes up in an open-air prison cell with only an old grist mill. Forced to work as a beast of burden, he must find a way to escape before the birth of his child." We've all been there, you know?
9. Lessons in Chemistry (Apple TV)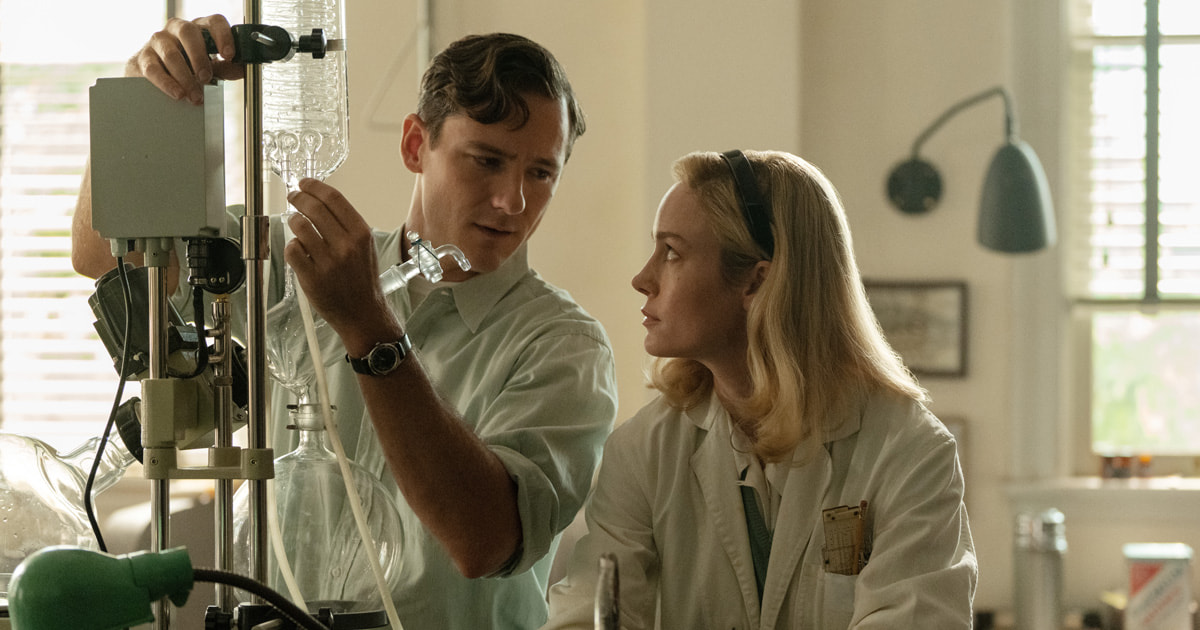 Brie Larson has never shied away from speaking out for feminist causes, and in this series, she stars in the adaptation of Bonnie Garmus' bestselling novel, Lessons In Chemistry. Garmus became an overnight "a literary rock star" at age 66 for this impressive debut novel that is all the rage in book clubs everywhere. That will give the show a built-in audience as Larson portrays a brilliant chemist who is fired for a sexist double standard. This leads to an unexpected career change as a cooking show host. This high-profile new platform allows her to sandwich in other nuggets of wisdom for housewives as well as demonstrating how to bake yummy cookies.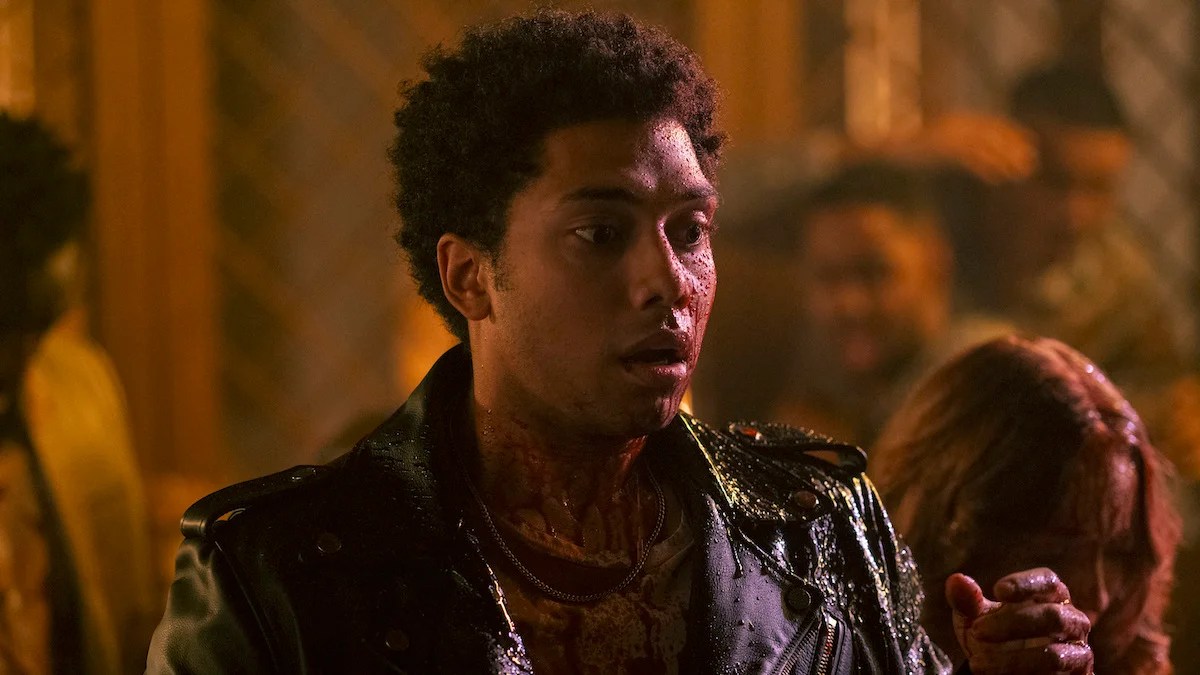 Come for the dong jokes, and stay for the dong jokes. Much like The Boys, this spinoff does not skim on the raunch, and it also gives us a whole new roster of Supes who might feel differently about Vought International's motives. This series seemingly pulls off the impossible by managing to be as appealing as the flagship series without the presence of its most shining and degraded beacon, Homelander. This franchise shows no sign of wearing out or fatiguing its audience as both the MCU and DCU have managed to do, which might be the most heroic feat of all in the present entertainment realm.
7. The Burial (Amazon Prime)
The official description here reads as follows: "Willie E. Gary, an unconventional lawyer, helps Jeremiah Joseph O'Keefe, a funeral home owner with financial troubles, save his family business from a corporate behemoth." And that's nice. But the real story here is that we have Jamie Foxx and Tommy Lee Jones in a movie together that you can watch on the same website where you can order a new blender. That's… it's kind of incredible. The future is weird but not always in bad ways.
When we last left Loki, the title character (Tom Hiddleston) had traveled to an alternate version of the Time Variance Authority where no one remembers him and there are statues of Kang (Jonathan Majors) everywhere. This second season picks up where we left off, only Loki soon discovers he's being thrust back and forth not to an alternate timeline, but the past and present of his current timeline. Seeking the help of the present-day Mobius (Owen Wilson, the past's version doesn't know Loki) the two seek out Ke Huy Quan' Ouroboros (or OB for short), a fellow who has been around a long time and seems to know how to do everything, to stop Loki from doing these involuntary jumps back and forth through time.
Also, Loki and Mobius are charged with finding one of Kang's variants, for reasons that are too complicated to explain here. So the pair travel to 19th-century Chicago to find an inventor and con man named Victor Timely. The problem is other people with the ability to jump through time are also after Timely and his fate has repercussions on multiple timelines.
This show is a lot, which is by design, but it's still a lot. The first season played as good fun, and this second season is also fun, though maybe just a little less so (at least through four episodes), but while watching it's hard to forget the real world where one of the main cast members is on trial for assault.
5. No One Will Save You (Hulu)
Kaitlyn Dever has been killing it since her Justified days (Team Loretta), and her Dopesick, Unbelievable, and Booksmart performances sealed the deal. Here, she stays nearly silent — much harder than it sounds, once you see what she goes through — in this story that puts an extraterrestrial twist on home-invasion horror. Before you watch, be sure to pull those blinds and double lock those doors because you're in for a hell of a good-scary time
4. The Fall of the House of Usher (Netflix)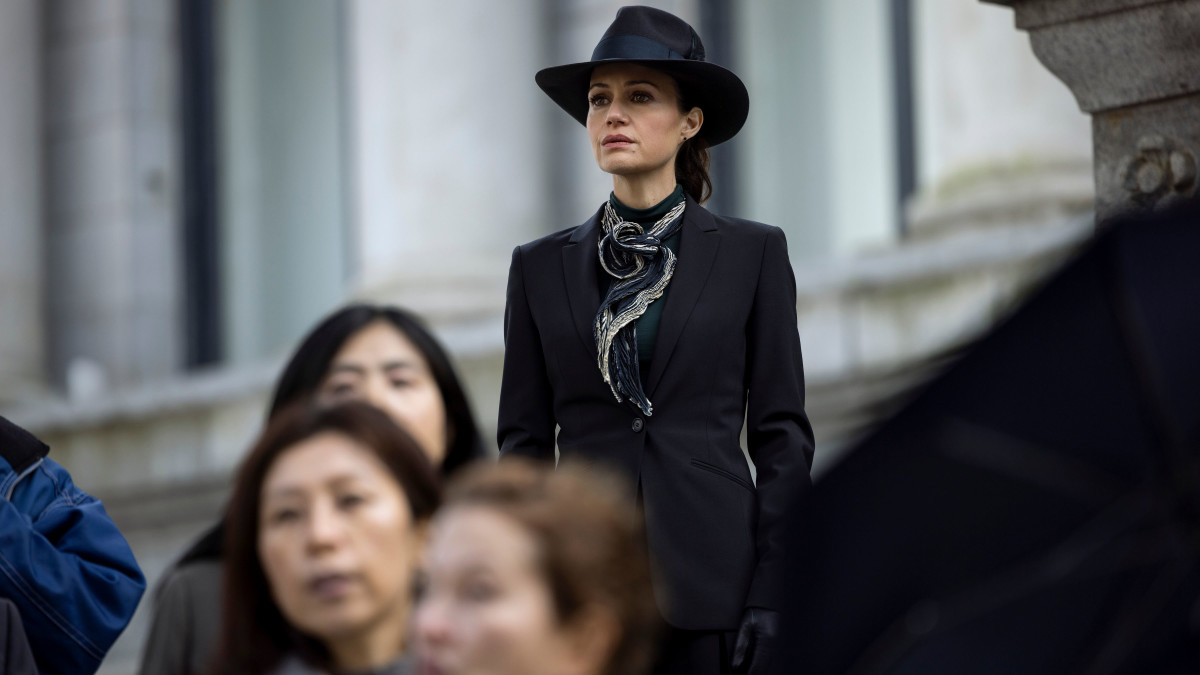 Mike Flanagan fans, get ready. The Haunting of Hill House and Midnight Mass showrunner is back along with Carla Gugino, who will spook your soul right out of your bod and deliver a "consequential" evening to "a collection of stunted hearts" that is the Usher family. Yikes. Do not expect a literal adaptation of the Edgar Allen Poe short story. The story focuses here on the hell created by ruthless siblings Roderick and Madeline Usher, who built Fortunato Pharmaceuticals into an empire of wealth, privilege, and power. Horrible secrets shall surface when the heirs to the Usher dynasty start dying at the hands of a mysterious woman, portrayed with glee by Gugino.
Rick and Morty used to take notoriously long breaks between seasons, but not this time. Season seven of the animated sci-fi comedy series returns less than a year after the season six finale. There have been big changes behind the scenes, however: co-creator Justin Roiland, who also voiced the title characters, was fired from the show. Tricky line to straddle going forward, but the show has rarely let us down before.
2. Our Flag Means Death (Max)
Hey, here's a fun one. We've got Rhys Darby and Taika Waititi and everyone is a pirate and most of them are gay. This show has been an unexpected blast for a while now and it's always nice when those are in our lives. Treat yourself. Have some fun. Watch some gay pirates on the high seas. You deserve it.
1. Fair Play (Netflix)
Netflix snagged the rights to this movie after it lit up Sundance and it's easy to see why. The erotic thriller "follows a young couple whose relationship starts to unravel following an unexpected promotion at a cutthroat hedge fund firm," which is already classic Netflix-bait, but it was also generally received well by critics who saw it. Steamy and classy. Best of both worlds.