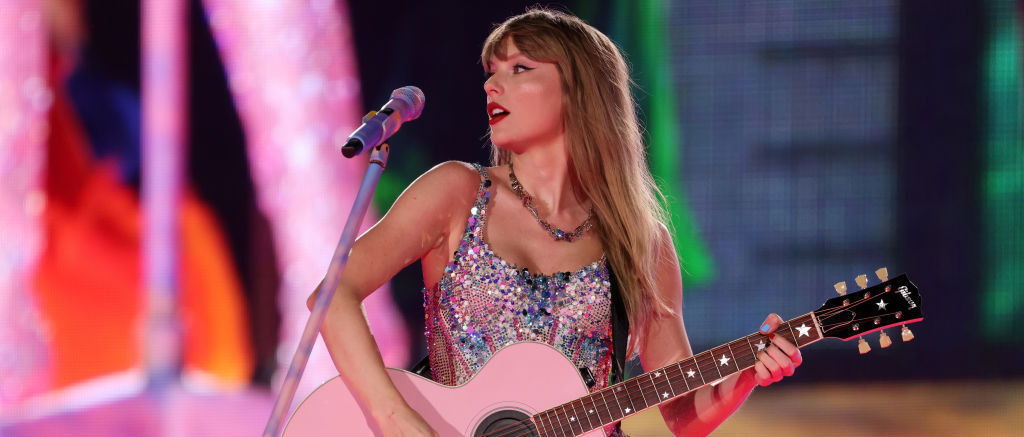 At this point, Merriam-Webster would be well within its right to tweak the definition of "surprise" to include Taylor Swift. Then again, at what point should we all stop being surprised by Swift's latest good ideas and power moves? Perhaps it speaks to her bottomless innovation that she still manages to raise eyebrows 17 years into her unprecedented career.
Enter: The Eras Tour, her ongoing stadium tour that will begin its international leg on November 9 in Buenos Aires, Argentina, and its subsequent Taylor Swift: The Eras Tour concert film due in theaters this Friday, October 13, though there are newly announced early-access showings set for October 12). The movie premiered at The Grove in Los Angeles on Wednesday night, October 11 — read Uproxx's review here — and the spoilers are coming in hot.
Six songs from The Eras Tour setlist didn't make the cut, and Swift's chosen surprise songs for the movie are "Our Song" and "You're On Your Own, Kid."
Per Billboard, Swift performed "Our Song" (from her self-titled debut album) on March 24 at Allegiant Stadium in Las Vegas and again on August 4 at SoFi Stadium in Inglewood, California. The performance in the film is from the SoFi show. "You're On Your Own, Kid" (from Midnights, the song given the heralded "Track 5" honor) was also a rare double-dip surprise song on April 14 at Raymond James Stadium in Tampa, Florida, and then filmed for the movie on August 5 at SoFi.