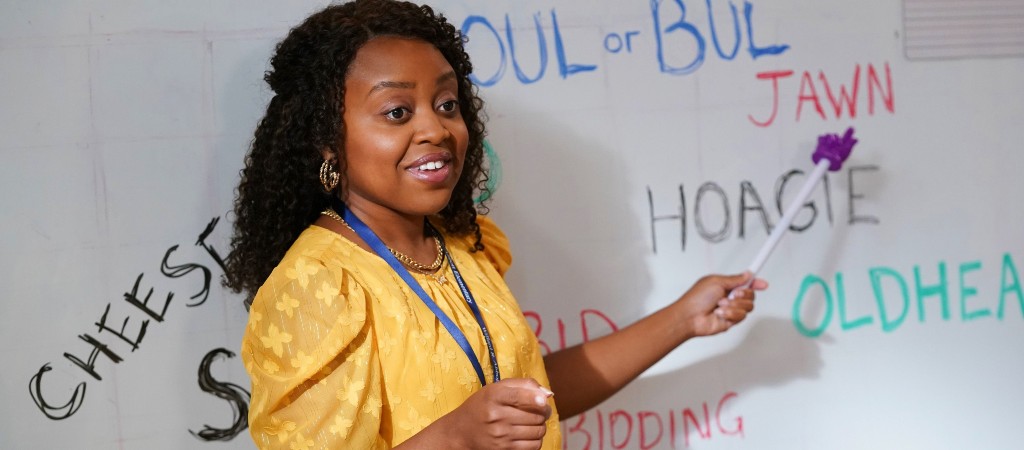 With the writers strike officially over, Quinta Brunson is finally free to discuss Abbott Elementary Season 3 and when fans can expect to return to class with the award-winning sitcom.
Obviously, this season will arrive later than usual and not sync up with the real-life school year. According to Brunson, the Abbott Elementary's writers room was set to start on May 1, which is the exact date the WGA strike started. However, Brunson is embracing the "little bit of creativity" in finding a way to ease viewers back into the show.
"It's not like coming back to a family show where you can pop in on that family on any sitcom-y thing," Brunson told Deadline. "It's really like, what's going on in the school?"
Part of those changes will involve a shorter season "because of the strike, and because of the airing schedule, because of what ABC has room for on their schedule." But, again, Brunson isn't complaining and welcomes the change of pace.
"We did 22 last season, and that's a lot of TV, in particular for me because I'm writing and producing and starring in it," she said. "So for me, I welcomed a shorter season because it was tiring, exhausting work. Love it, but exhausting for me."
That said, Brunson was "ready to go back" and found it "inspiring" to "build something that was both grounded, and for this premiere, splashy enough to bring people back at the same time."
(Via Deadline)