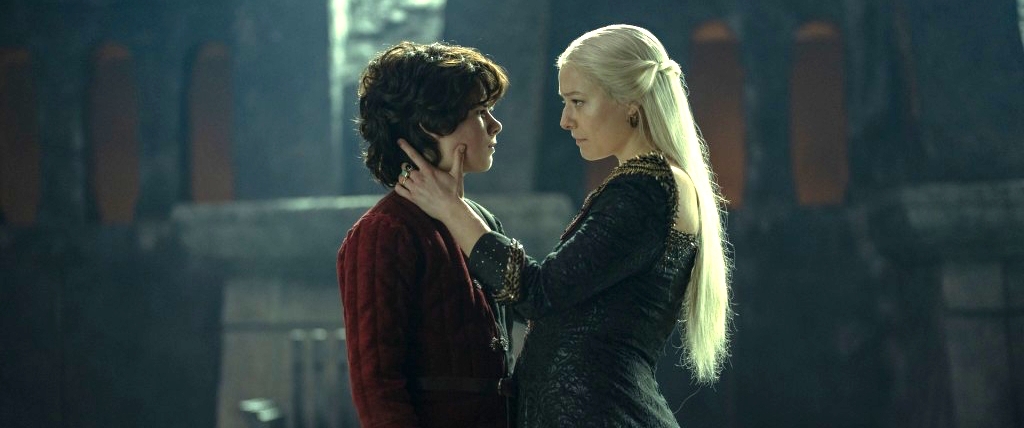 The WGA strike may have ended late last month, but that doesn't mean Hollywood has returned to normal. The union's picketing partners at SAG-AFTRA are still out there, fighting for issues like improved residuals (or, you know, any) and regulation over AI. But that doesn't mean all American shows are on pause from filming. For instance, what about the next season of House of the Dragon? Is that still filming? And if so, what's the deal there?
The one-word answer is: possibly. In the early days of the WGA strike — long before the actions guild joined them — it was revealed that principal photography would continue. The slightly shorter season already had completed scripts. However, that doesn't mean the writers' jobs are done. They're often on-set — or at least on retainer — for rewriters. As per WGA rules, scripts can't be changed, not even a word, without the writers' approval. But the show was willing to take that risk to bank footage.
But what about the SAG-AFTRA. Well, there's a more study workaround there. As per Digital Spy, because most of the cast is British (or European), they're members of a different guild: Equity, not SAG-AFTRA. They're not even on strike. So that's not been a problem.
As for whether they're still filing, principal photography in Leavesden Studios was scheduled to be completed by end of September. So unless they ran way behind, the footage is in the can and ready for a summer 2024 release.