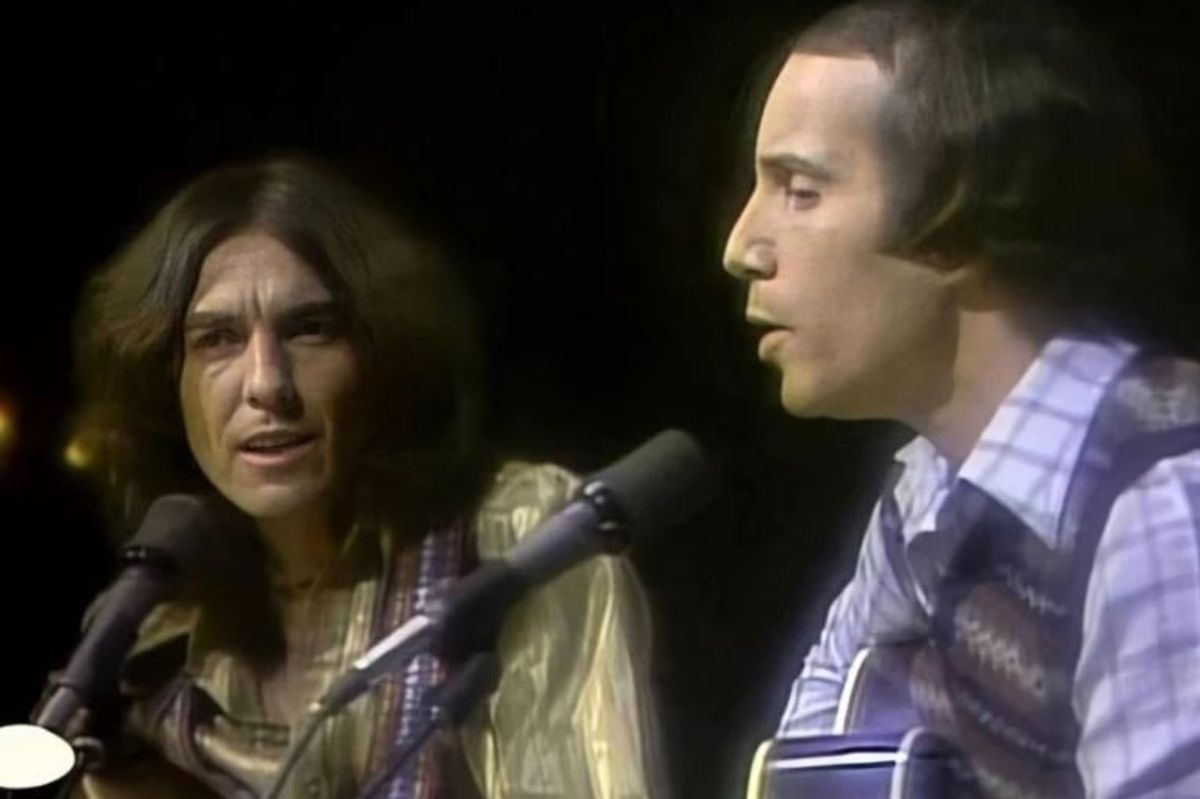 Singer-songwriter Paul Simon turned 82 on Friday, October 13. Even though he has suffered significant hearing loss in his left ear, he's still recording new music. Earlier this year, he released "Seven Psalms," an all-acoustic song cycle meant to be listened to from front to back.
To celebrate his birthday, some folks on X (formerly known as Twitter) celebrated by sharing a beautiful performance by Simon and ex-Beatle George Harrison of "Here Comes the Sun" on "Saturday Night Live" in 1976. The two traded verses on the song and displayed a natural harmony with their voices and finger-picking. Later that night, they would duet on Simon's "Homeward Bound."
---
"Here Comes the Sun" has grown in popularity since it was first released in 1969, and it's become the most popular Beatles song on Spotify. Harrison, always seen as a third banana to the monstrously successful John Lennon and Paul McCartney songwriting partnership, would undoubtedly take great joy at besting his fellow Beatles on the charts.
On that night's episode, SNL producer Lorne Michaels jokingly offered Harrison $3,000 to reunite The Beatles on the show, to which Harrison called the figure "chintzy." Michaels then clarified that Harrison would only receive $750 of the pot because he's only 1 of 4. Little did they know that when Michaels made the same joke on the show a few months earlier, Lennon and McCartney nearly took him up on the offer.
Paul Simon has had an illustrious career on SNL. He has appeared on the show 14 times, 4 times as the show's host and another 5 times as the sole musical guest.