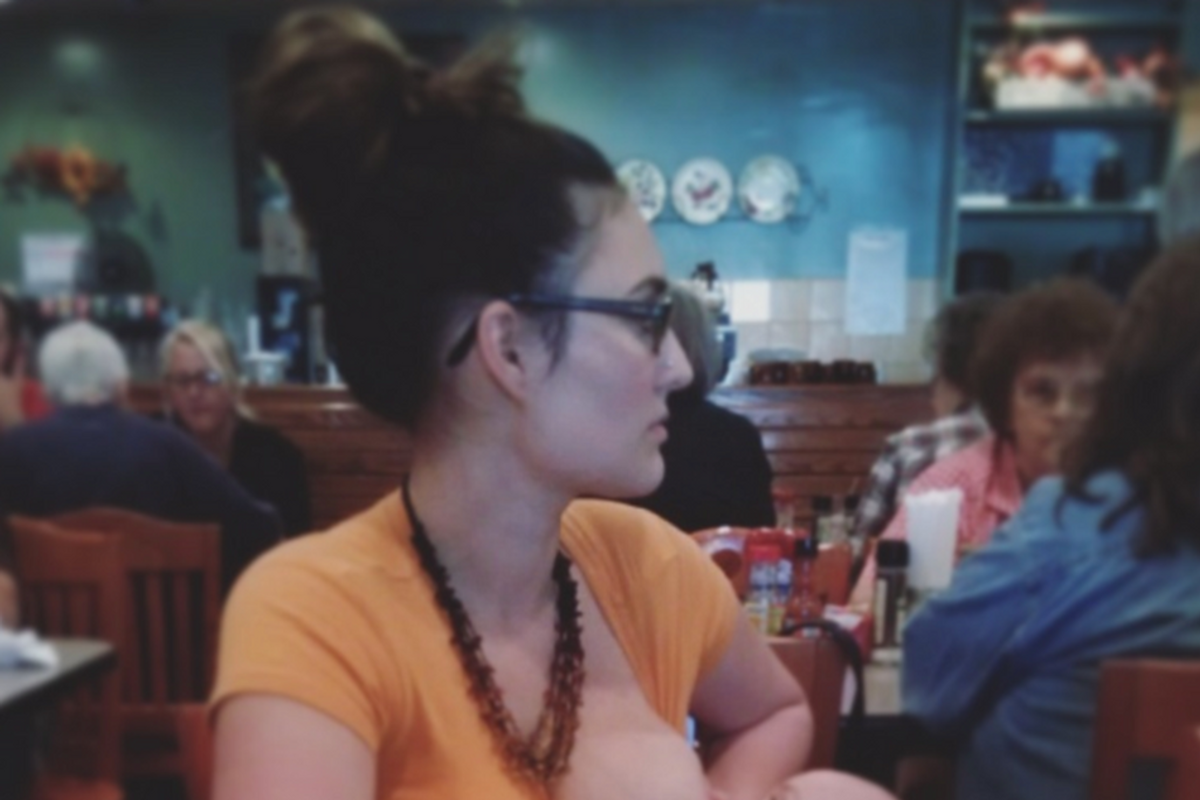 When it comes to breasts, Americans really have it twisted. We've sexualized them to such a point we no longer see them for their main purpose: feeding babies.
This disconnect is so extreme that when women breastfeed their children in public they are often met with scorn or shame.
---
Florida mom and anti-circumcision advocate, Ashley Kaidel, isn't having it anymore.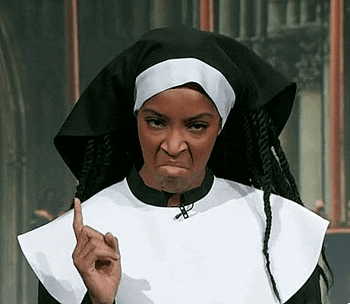 Kaidel was breastfeeding in an unnamed restaurant when another diner gave her the stink-eye, just for feeding her child in public. So Kaidel took a photo of herself staring right back at the shamer and posted it to Facebook. The photo quickly went viral, receiving over 420,000 likes.
In her post, she explained why she had such a stern look on her face.
"In the picture, it appears I'm staring off into the distance. In reality, I'm staring into the eyes of a woman staring at me. She is looking at me with disgust and shaking her head with judgement in an attempt to shame me and indirectly tell me without words that I am wrong and need to cover myself."
Kaidel says she breastfeeds in public to reduce the stigma surrounding it.
"I do this for the person that has the mentality 'Boobs are to be covered. They're for your husbands eyes only. They're intimate. It's a personal/private thing to feed your baby. Cover up out of respect. My kids don't need to see that. Walk out of the room' and any other derogatory, close-minded comments and sentiments alike."
Then, she cut through all the nonsense surrounding breasts to explain their real purpose.
"[B]reasts were made to sustain your baby's life before they were made to bring pleasure to any other man, woman, partner or spouse. Their sole purpose is to make food and dispense it straight into a baby's mouth. There is nothing weird about this and there's no difference in me feeding my baby with my breast than you feeding yourself with a spoon.
Finally, Kaidel had some strong words for the next person who attempts to shame her for breastfeeding in public.
"No person should be isolated and shunned because they're eating, especially when you yourself are eating while ridiculing how someone else is eating. Is it not certainly easier to avert your eyes from a displeasing sight rather than suggest or demand a mother and child remove themselves from your presence? How pompous and selfish is this? Just look away. It's simple to do so. No harm done at all."
This article originally appeared on November 24, 2015