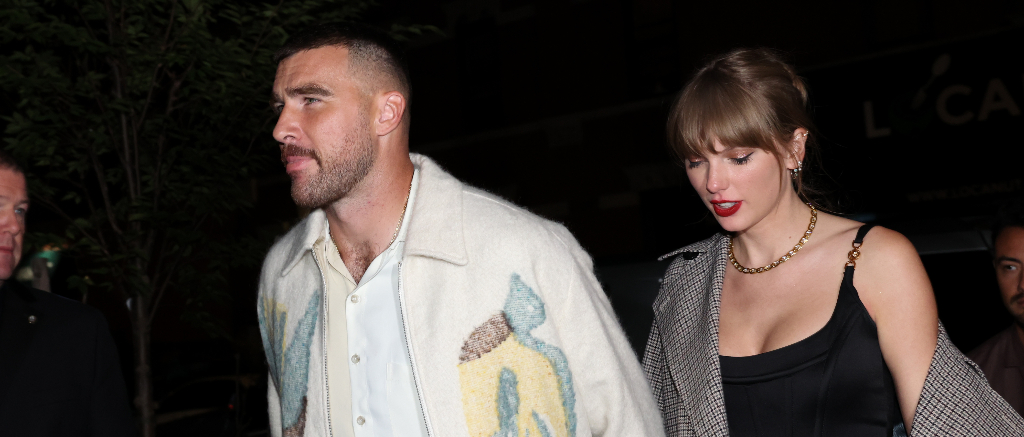 On Saturday, the beloved late-night show SNL made its triumphant return following the end of the WGA strike. Alum Pete Davidson stepped in as the host while Ice Spice served as the evening's musical guest. However, they were overshadowed by two notable surprise appearances.
Rumored lovebirds Taylor Swift and Kansas City Chiefs star Travis Kelce made cameos during the show, turning their stay into a full-blown date night around New York City. Swift showed support for her "Karma" collaborator, Ice Spice, by introducing her performance of "In Ha Mood." Kelce meanwhile joined Davidson in his sketch about the NFL's recent obsession with Swift after attending several of Kelce's games.
After leaving the set of the show, the pair was spotted holding hands by Page Six as they made their way to the famed restaurant NOBU. According to the outlet's sources, their pubic displays of affection did not end there. On several other occasions, they also exchanged kisses.
"Everyone was in a great mood and having a great time. [Taylor] was seen chatting it up with the night's musical guest, Ice Spice, and her friends," said one insider.
Although the Swifties have embraced Kelce, they will remain on high alert to ensure he doesn't break their beloved musician's heart.