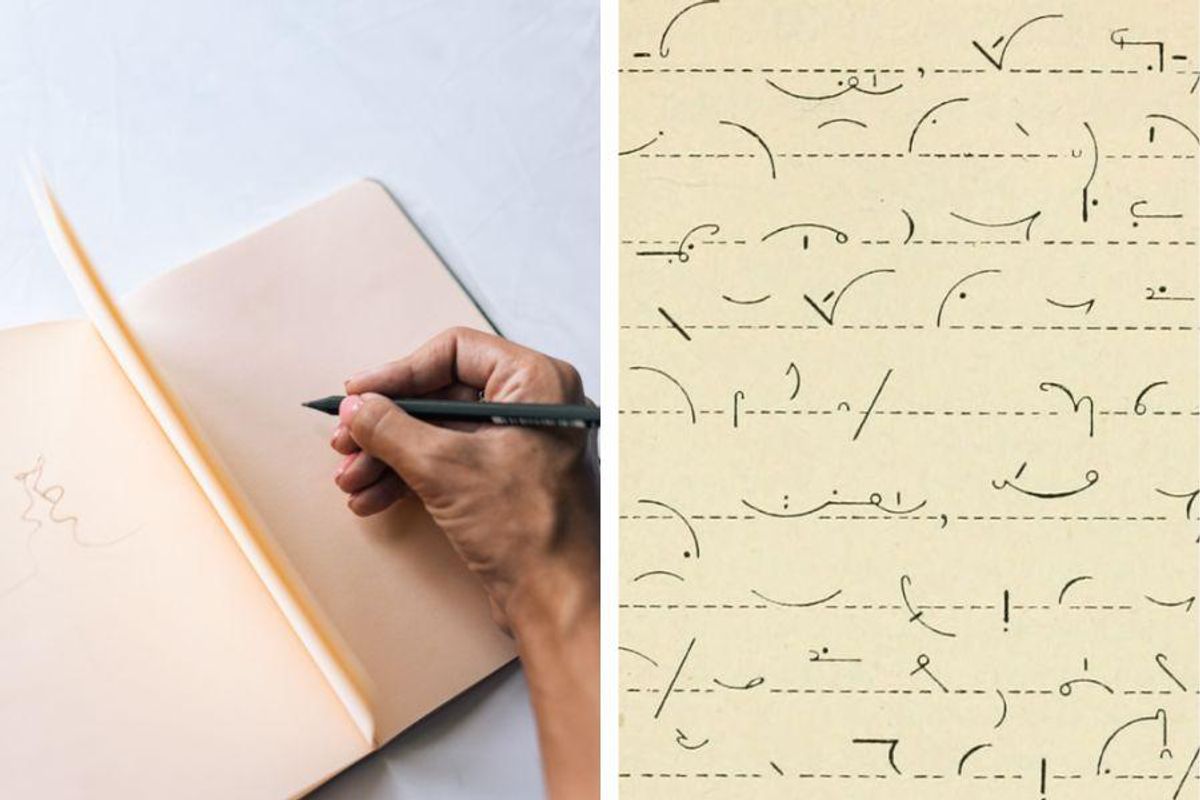 Grandparents can be a wealth of history and knowledge. But one TikTok user, Reagan Jones, was blown away by her grandmother's ability to write in shorthand, so she did what a lot of people do in this century—uploaded it to TikTok. Not surprisingly, most people who viewed the video had no idea what shorthand was and some thought the whole thing was made up. The reaction to it certainly makes you question if it's more than a lost art, but a forgotten part of history.
---
Shorthand is a method of quickly writing that has been around for a centuries. The first recorded history of a form of shorthand being used was in the 4th century B.C.. In the 1800s, two different types of shorthand became popular, Pitman in 1837 and Gregg in 1888. Looking at the shorthand alphabet may make you furrow your eyebrows because a lot of the symbols look ridiculously similar. It's full of lines that are straight, slightly curled or partially looped and some that just look like a squiggle. It's something to behold and resembles a super secret language.
Judging by the comments on the video, other people feel the same way. One commenter, Jamie wrote, "I've heard the term shorthand but I think my brain always took it as abbreviations not this 😳😅"
Another commenter, Samantha said, "Nah this has to be a glitch in the timeline I've never heard of this from any of my family member."
@reaganjones176

This is called "short hand" and its a real form of old-style note-taking. She uses this to write herself notes daily. 😂#coolgrandma #funwithgrandma #grandparents #handwriting #shorthand
In a reply to a commenter, Jones revealed, "My grandma was a legal secretary for the railroad 🙂 She won a lot of awards for her work and shorthand in school."
Now, that's just cool. Sure there are still professions like court reporters and such that use shorthand, but it's not as common as it was back when most people's grandparents and great-grandparents were young adults. This was such a neat blast from the past. It's clear that Jones' grandma could probably still take home some awards for her unique skill.
This article originally appeared on 09.13.22