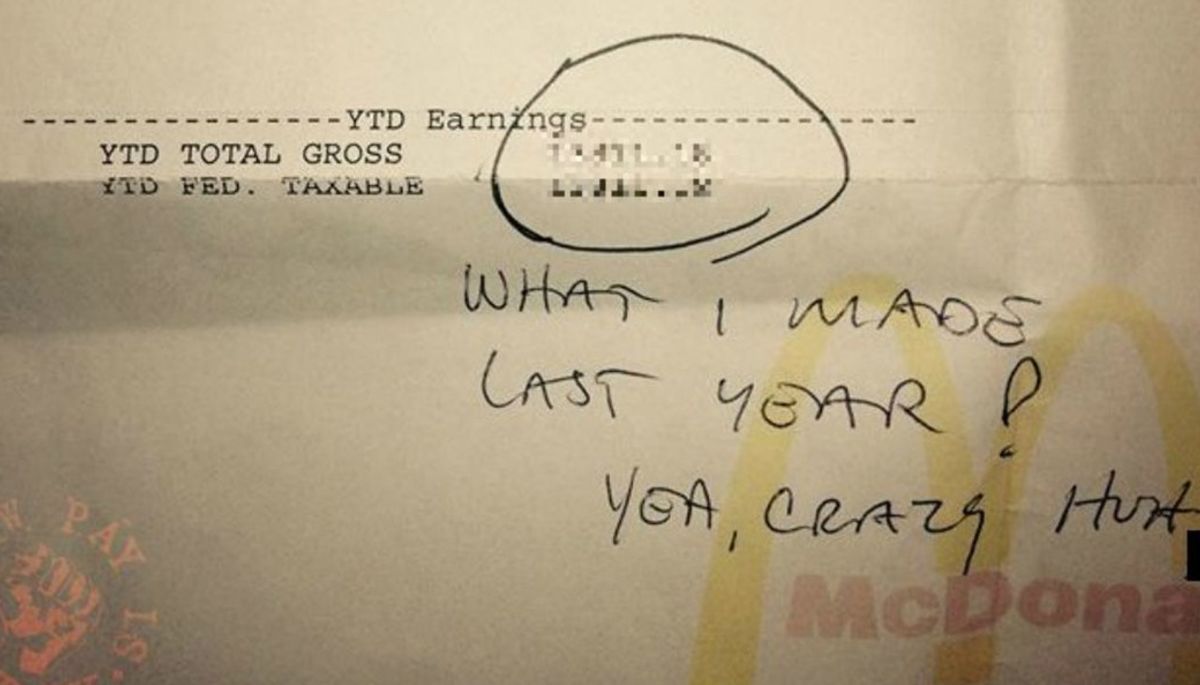 I've written tons of things about minimum wage, backed up by fact-checkers and economists and scholarly studies. All of them point to raising the minimum wage as a solution to lifting people out of poverty and getting folks off of public assistance. It's slowly happening, and there's much more to be done.
But when it comes right down to it, where the rubber meets the road is what it means for everyday workers who have to live with those wages. I honestly don't know how they do it.
---
Ask yourself: Could I live on this small of a full-time paycheck? I know what my answer is.
(And note that the minimum wage in many parts of the county is STILL $7.25, so it would be even less than this).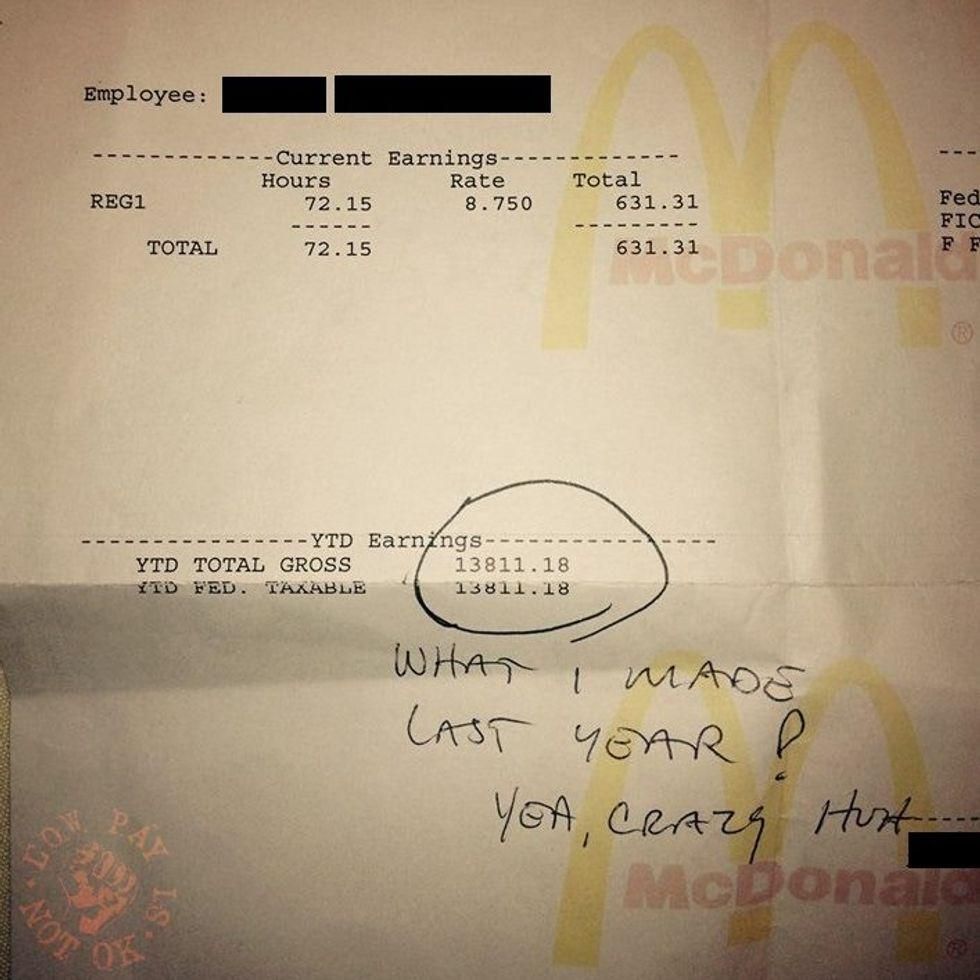 This story was written by Brandon Weber and was originally appeared on 02.26.15