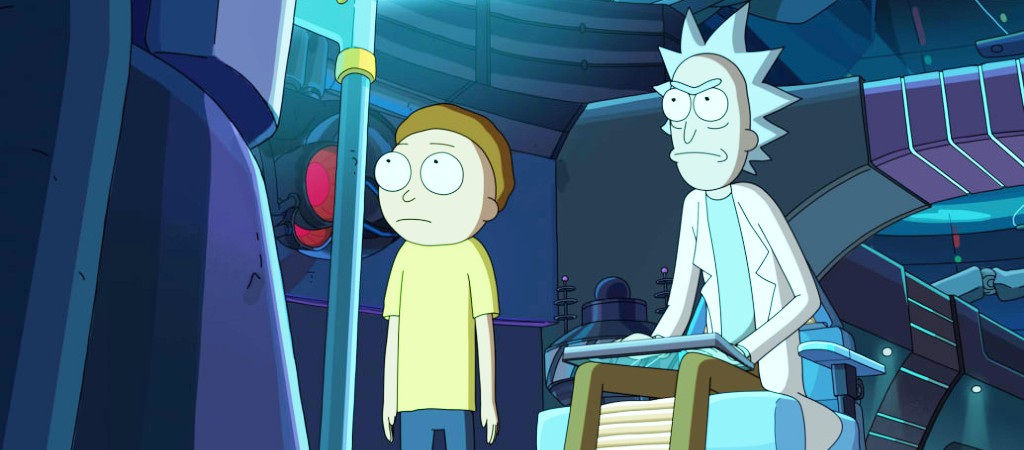 Hugh Jackman made a surprise cameo in the Rick and Morty Season 7 premiere where he played a character that only the X-Men actor could bring to life. That character: Hugh Jackman.
In true Rick and Morty-style, the in-show version of Jackman is dialed up to 11, and apparently, an old friend of Rick's. The two hosted the Oscars together and have a history of raucous partying. When Mr. Poopy Butthole needs help getting over his ex-wife, Rick turns to Jackman who invites everyone to his home a.k.a. the "Jack Shack" where things quickly go off the rails.
Jackman proceeds to load the crew up on booze and bills as he belts out show tunes and shows off nude photos of himself. He also encourages everyone to use his Tony Award for target practice as the actor cuts loose for the cameo.
Via The Daily Beast:
Jackman is totally game to lampoon his public image and career. He uses his stage voice and belts theatrically at any chance; he has posters of Wolverine all over his house; he's got a gigantic nude portrait of himself hanging above his trophy case. When Mr. Poopybutthole stands up to Rick about wanting to see his wife, Jackman congratulates him on "Wolverine-ing." The man contains multitudes—he's an X-Man and a song-and-dance man!—and this episode lets him embrace both sides of his persona.
Naturally, the episode ends in the most fitting way possible: Hugh Jackman killing the Predator. (Although, there might be a bit of cross-promotion here. Marvel just launched a new mini-series where Wolverine battles with, you guessed it, the Predator.)
As for how Rick and Morty managed to land Jackman, the actor stars in Koala Man, which has ties to the Rick and Morty production team. Plus, unlike Deadpool 3, Jackman doesn't have to wear yellow spandex, so it was probably an easy pitch.
Rick and Morty airs new episodes Sunday on Adult Swim.
(Via The Daily Beast)