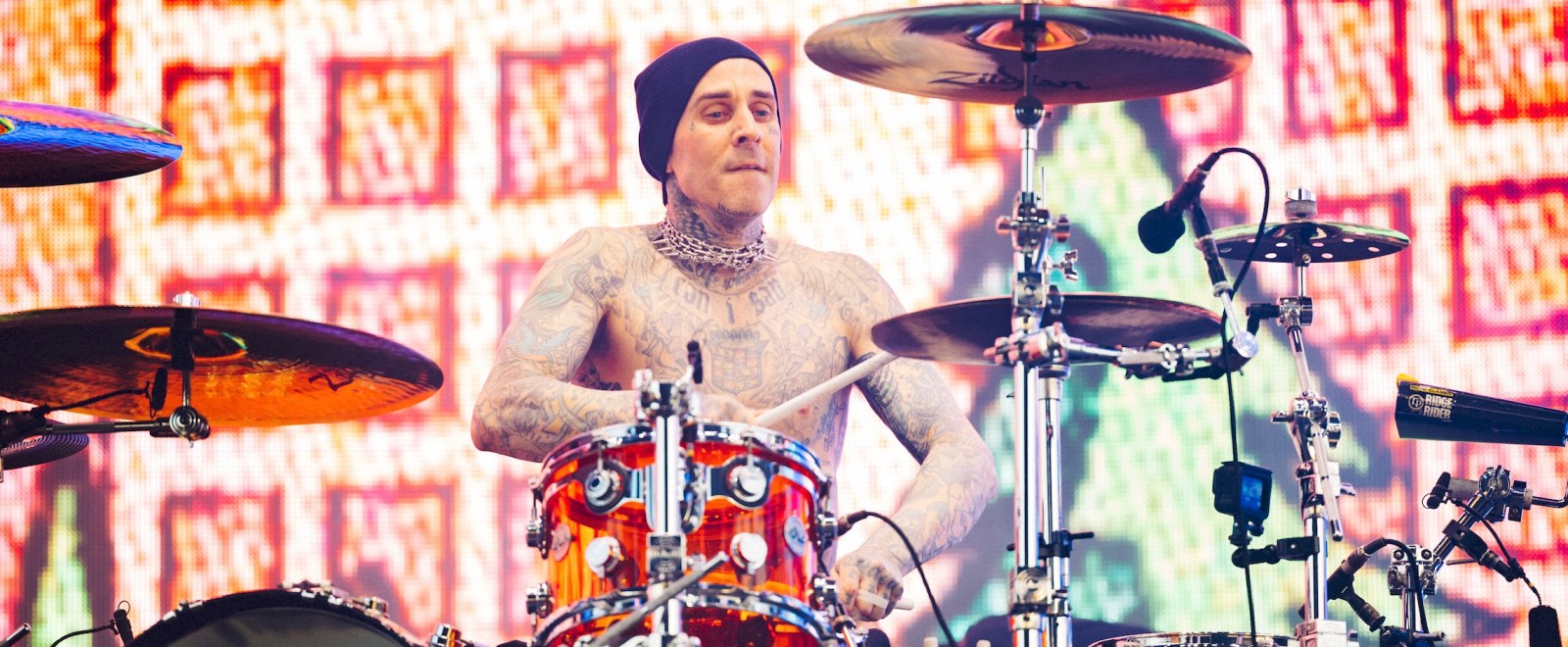 Travis Barker has been drumming for Blink-182 since 1998. Lest you think his passion for playing "Dysentery Gary" (my favorite song about a guy whose name rhymes with an intestinal disease) has waned over the years, the drummer showed off a gruesome hand injury he suffered for ~ rocking too hard ~ during a recent show as part of the band's 2023-2024 world tour.
"In the Instagram Story, Barker raised his hand close up to the camera as he showed all of his fingers covered in blood and scabs — and a wide gash across the knuckles," according to People. "The drummer also showed off his blood-stained pants — a result of his hand injury — in a subsequent snap."
You're welcome to see pics of the nasty injury here, but I don't suggest it.
Barker and wife Kourtney Kardashian are awaiting the birth of their first child together. "I love experiencing life through their eyes and doing with them all the things I did as a child. Going to Disneyland or even just touching sand for the first time," she told Vanity Fair Italia. "I love creating traditions and memories and making everyday things feel special and magical. Being able to do that now with Travis is a dream come true."
Blink-182 is a Warner Music artist. Uproxx is an independent subsidiary of Warner Music Group.