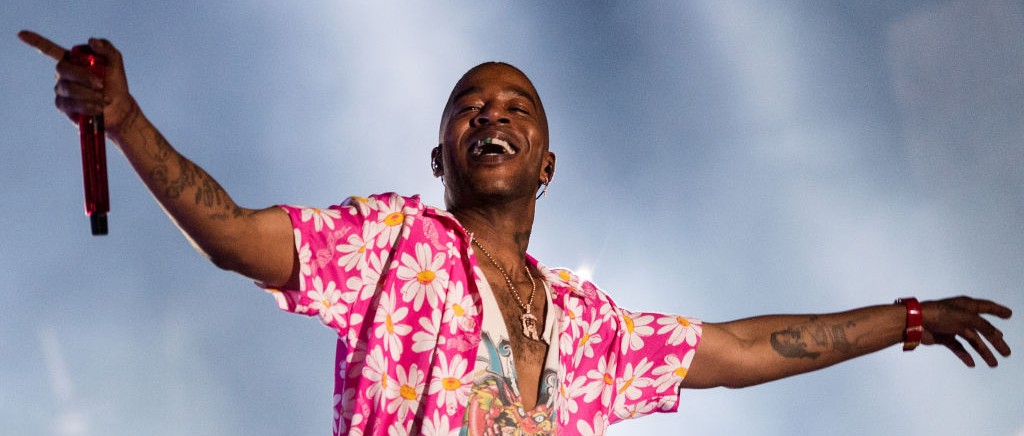 After he received less than favorable feedback from fans regarding his teaser snippet for the song "Flex," Kid Cudi returned to the creativity drawing board. Unfortunately, extra time was needed to make that musical pivot so that Cudi could rethink his approach for his forthcoming album, Insano. Ultimately, he postponed the project, which was slated to drop in June. Due to the temporary album setback, Cudi has fed fans other collaborations, including a campaign with Star Trek and a song with Lil Durk.
Thanks to his recent concert, supporters have more insight into what the future holds for the body of work. Here are the features on Cudi's upcoming 'Insano' album. Following Cudi's last Cudder's Clubhouse performance at Kings Theatre in Brooklyn, New York, on Friday, October 15, he took to X (formerly Twitter) to confirm a handful of collaborations that could appear on the project.
Cudi confirmed Pusha T and Travis Scott during an exchange with a fan on the platform. According to HotNewHipHop, other suspected cameos include ASAP Rocky, Young Thug, and Lil Yachty.
Man thank u so much!! Got a couple extra features I havent announced yet so stay tuned. I really think yall will be happy. #INSANO #MOONMAN https://t.co/XtEIzL0KHY

— The Chosen One (@KiDCuDi) October 15, 2023
Cudi felt generous during his online browsing and confirmed that Insano will still be released in January 2024.
Several pop-up dates remain for Cudi's intimate show, including stops in Dallas and Houston, Texas; more details will be revealed then.
This isnt a tour and im only doin like 7 shows like this total so if u wanna see find the nearest city and take a ride!

— The Chosen One (@KiDCuDi) October 3, 2023
CUDDER'S CLUBHOUSE NY EDITION I LOVE YOU ALL!!! FUCKKKK WE DID THAT MANE!!! THANK U FOR SHARING THIS MOMENT W ME ILL NEVER FORGET IT MAN

TIL NEXT TIME

TO THE REST OF THE WORLD….BE FUCKIN READY BABY 🫨 THE CLUBHOUSE IS HITTIN THE ROAD AND COMIN TO A TOWN… pic.twitter.com/7CGPqEGkNV

— The Chosen One (@KiDCuDi) October 15, 2023
Some artists covered here are Warner Music artists. Uproxx is an independent subsidiary of Warner Music Group.