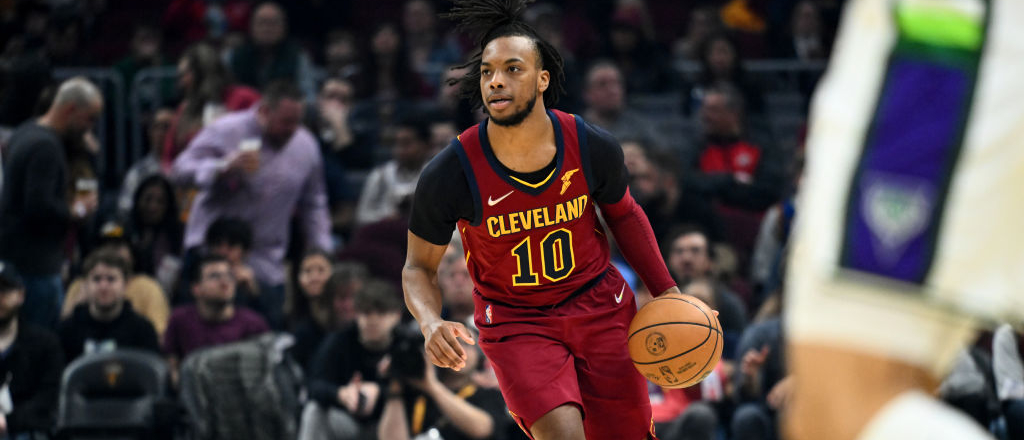 It's a good time to be a fan of the Cleveland Cavaliers. Despite the fact that the team's postseason run ended with a whimper, Cleveland had an excellent regular season last year, as the team won 51 games and secured the 4-seed in the Eastern Conference. Built around one of the best 4-man groupings in the league and spearheaded by a legitimate superstar in Donovan Mitchell, the Cavs can (and should) feel like they can go blow for blow with just about anyone in the NBA.
And yet, last year's postseason defeat was humiliating — this quote sums things up well. Learning how to turn regular season success into postseason success is a normal step for young teams, and as we move closer and closer to the start of the 2023-24 campaign, Cleveland is in a position where they can show that they're ready to take that next step.
Biggest Question: Can They Balance Enough Shooting With An Elite Defense?
The Cavaliers seemed to take joy out of being an absolute chore to play against last season. No team played at a slower pace. No team had a better defensive rating. They were better than anyone else at preventing teams from attempting shots from behind the three-point line. They were very good at defending around the rim. While their offense was not perfect, it was ninth in the league in offensive rating, spearheaded by a pair of guards in Donovan Mitchell and Darius Garland who are capable of making magic happen.
And then, they ran into the Knicks. Despite winning 51 games — their most in a season without LeBron James on the roster in 30 years — Cleveland got repeatedly punked by New York in their limp, five-game defeat in the first round. Their defense generally held up outside of a quite frankly shocking inability to grab defensive rebounds, but the biggest problem was their offense, which had the worst offensive rating in the postseason. They struggled mightily from three (32.7 percent) and turned the ball over more than anyone (15.8 turnovers per game).
Their bet appears to be that more floor spacing will add a bit of variety into their offense and give defenses something to keep them honest while Garland, Mitchell, and Evan Mobley all go to work. The team brought in Max Strus and Georges Niang this offseason, both of whom are elite shooters who are eager to let it fly and should be really nice fits in the starting lineup (Strus) or off the bench (Niang). It'd be wise to lean on them heavily to juice the offense, and while neither are horrible defenders — both guys compete on that end of the floor — a guy like Isaac Okoro is more stout on that end of the floor. Maybe it's possible that Mobley and Jarrett Allen (when he is healthy) are just going to be a top-5 defense no matter what, and if the shooting they brought in can give their offense a boost from "very good" to "elite," Cleveland is going to win a ton of games.
X-Factor: Another Step Forward For Evan Mobley
The most optimistic Evan Mobley fans believe he's a face of the franchise type of player. Even those who aren't quite that high believe he has the potential to be an All-Star, and with good reason — he's only 22 and he is already one of the most singularly destructive defensive players in all of basketball. His offense is still a work in progress, but if he's building on top of his floor, he's a guy who has averaged 15.6 points on 53.3 percent shooting from the field in his NBA career. If that dude is your third-best player, you're in a very good spot.
The thing that makes Mobley so interesting is that he has the talent to be much more than a third-best player on a team as good as the Cavaliers. His jumper is a work in progress, but it doesn't look irreparably broken or anything. He flashes the ability to put the ball on the deck and create. Allen's injury to start the year could end up forcing Mobley to play more center — which is probably his long-term position in the league — and could theoretically be the sort of thing that results in growing pains but is a long-term positive.
Mobley made his playoff debut and was, to put it bluntly, embarrassed. The Knicks shoved him around and completely minimized his impact, as he went for 9.8 points, 10 rebounds, two assists, 1.2 blocks, and 0.6 steals in 37.6 minutes per game. He shot 47.8 percent from the field and missed the only three he took over five games. I'm a big believer in his talent, and we'll see if last postseason was a wake-up call for him at all the things he has to do to become great. If he can, the Cavs are going to be a handful during the regular season.