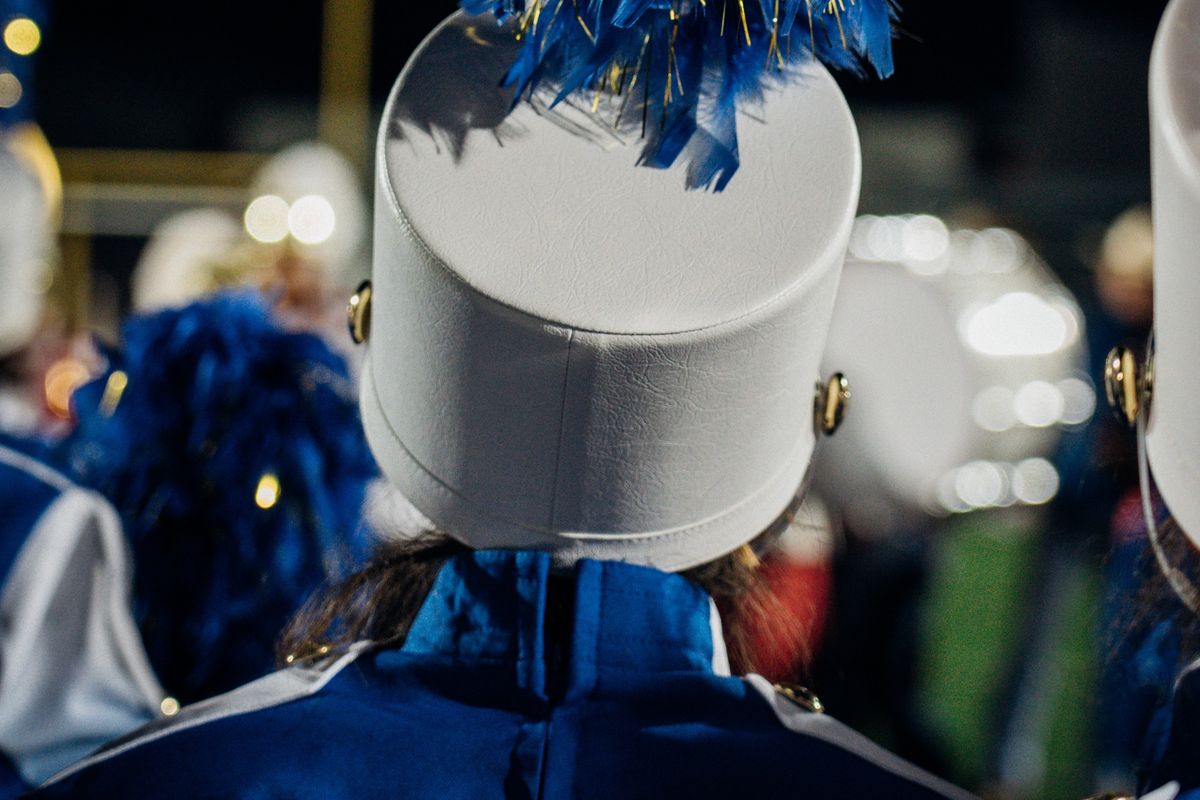 Any parent of a marching band kid will tell you that they're a different breed of kids. From July through November, these kids put in hours of work daily in order to perfect their routines for halftime and competitions. They are often at school before the sun comes up and well after it goes down.
Marching band kids become family so when Pocahontas High School in West Virginia found itself without a band teacher, they decided they would figure out a way to keep their band together. The band originally had 38 members but when the band teacher left over the summer the kids were given a choice to find a new elective to replace band or find a way to make it work.
According to The Real WV, many of the kids did pick other electives but 10 kids decided to take their principal up on the offer to stick it out.
---
"It wasn't an option to quit," Hailey Fitzgerald tells The Real WV. "I've been in the band for seven years. I love it! It's too important for too many reasons."
The principal has been searching for a new band teacher since the first one left for a new school district but just couldn't find anyone. His search went well into August before coming up with alternative plans to offer the band.
"I said that we'd had zero applicants, and since we didn't have an instructor, we'd have to get them into other classes," Joseph Riley explains to the Washington Post.
According to the outlet, Riley told the kids if they chose to stay in the band, they would get full credit so the kids got to work finding two teachers, Casey Griffith and Jennifer Nail-Cook to be their advisors. The kids then had to decide on who would lead the Warriors band since there was no official band instructor so they nominated Hailey, who's twin is also in band. There was a pretty big hurdle the kids had to overcome, though. Yep, bigger than not having a band director.
Most of the kids left in band played drums but in order to be a proper band, they needed to bring more than the beat. They needed woodwinds, horns, drums and more but instead of being discouraged, they continued to push forward. The band now has a clarinet, alto saxophone, tenor saxophone, a trumpet and three drummers.
"Several members switched instruments and some even learned brand new ones," Hailey tells The Real WV. "We aren't even big enough to fill a closet, but we have instruments and uniforms and we are a band."
Unless you're in the band, it may be surprising to learn that you have to actually play certain songs during certain points in the game. You can't just play what you want whenever you feel like it, so the kids had to not only learn new instruments but adjust the music. They recently played their first home football game where they were met with supportive signs from their classmates.
"We were nervous about how it would go, but people really stood up for us," trumpet player Kaidence Cutlip tells the Washington Post. "Everyone made signs for us in support of the band, and that gave us a lot of confidence. We all felt like, 'We've got this.'"
The band plans to play at all home games and go to ratings, which every band in West Virginia is required to attend to be rated on performance. While the band continues to take notes from The Little Engine That Could, the school is still looking for a band director.