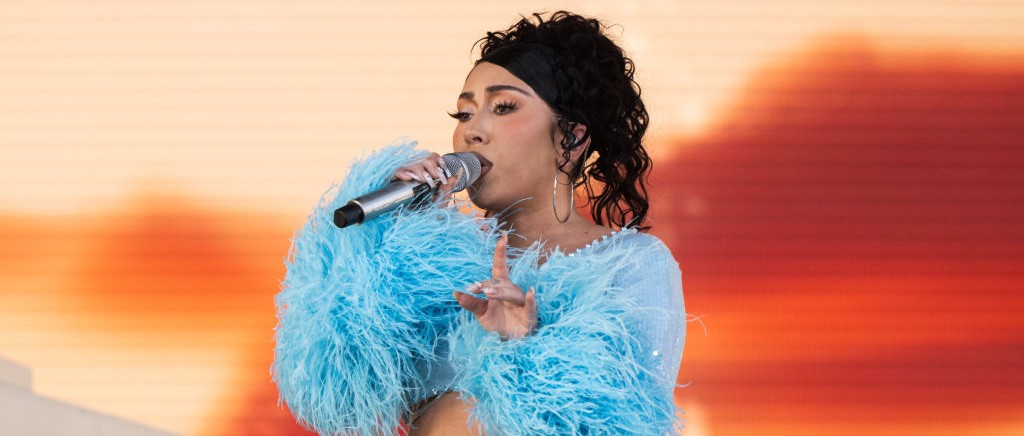 Kali Uchis will ring in 2024 with her new album, Orquídeas, which arrives at the top of the year. This album will be sung primarily in Spanish, demonstrating Uchis' talents across various musical landscapes.
Ahead of the album, Uchis has shared the song "Muñekita," which features rapper El Alfa and JT from City Girls. She is also dropping a new single, "Te Mata" this Friday (October 20).
Today (October 18), Uchis has taken to Instagram to reveal the album's tracklist, which features all Spanish titles (with the exception of a song called "Young, Rich & In Love"), as well as some promising collaborators. Though the tracklist artwork doesn't reveal the features, a Spotify billboard shared a more detailed tracklist in tandem with Uchis' reveal.
Peso Pluma, Karol G, and Rauw Alejandro are all expected to appear on Orquídeas, and these collaborations are guaranteed to be fire.
You can see the Orquídeas tracklist below.
1. "¿Cómo Así?"
2. "Me Pongo Loca"
3. "Igual Que Un Ángel" Feat. Peso Pluma
4. "Pensamientos Intrusivos"
5. "Diosa"
6. "Te Mata"
7. "Perdiste"
8. "Young, Rich & In Love"
9. "Tu Corazón Es Mío"
10. "Muñekita" Feat. JT and El Alfa
11. "Labios Mordidos" Feat. Karol G
12. "No Hay Ley Parte 2" Feat. Rauw Alejandro
13. "Heladito"
14. "Dame Beso / Muévete"
Orquídeas is out 1/12/2024 via Geffen. Find more information here.