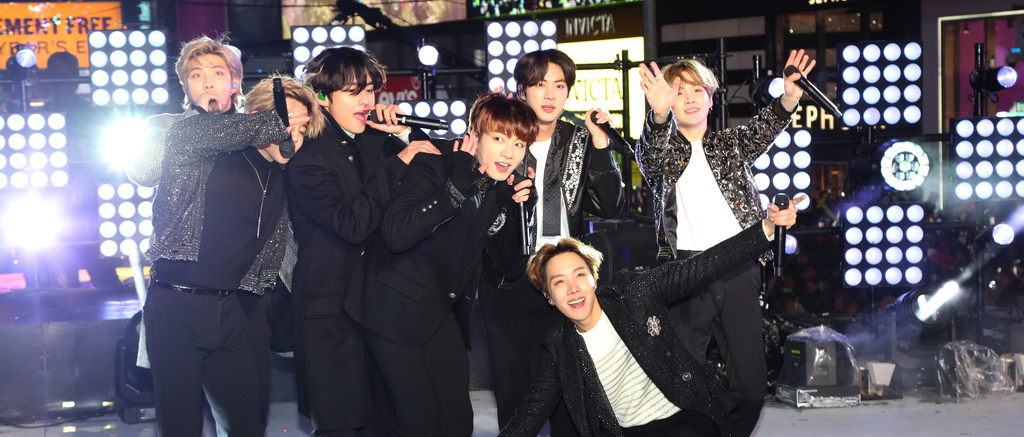 Earlier this week, BTS announced the release of BTS: Yet To Come, a new concert film that's set to stream exclusively on Amazon's Prime Video starting on November 9. So, with the release less than a month away now, let's answer one of the biggest questions:
What is the song setlist for BTS: Yet To Come?
According to a press release, the film will feature performances of 19 songs, although the release does not list them. It does note, though, that the BTS concert shown in the film took place on October 15, 2022 at Busan Asiad Main Stadium in Busan, South Korea. The setlist for that show (via setlist.fm) has 19 songs, so it appears the film will just show the entire concert.
As Variety notes, the concert was previously shown in BTS Yet To Come In Cinemas, which had a limited theatrical release in January this year. In Cinemas, however, was "remixed and re-edited," so it appears it's not the exact same film as BTS: Yet To Come. Trafalgar Releasing was the theatrical distributor of In Cinemas, while Hybe and CJ 4DPlex are the producers of BTS: Yet To Come and Trafalgar is not involved in the digital release.
David Simonsen, director of Prime Video Southeast Asia, says of the movie in a press release, "We are thrilled to partner with HYBE in welcoming BTS: Yet To Come to Prime Video. We know the popularity of high-quality Korean content worldwide and we look forward to delighting consumers around the globe with BTS: Yet To Come. We are excited to see the concert movie and this genre find new audiences from different countries on Prime Video."
Check out the full setlist (via setlist.fm) below.
1. "MIC Drop"
2. "Run BTS"
3. "RUN"
4. "Save ME"
5. "00:00 (Zero O'Clock)"
6. "Butterfly (Prologue Mix)"
7. "UGH!"
8. "Cypher Pt.3: Killer"
9. "Dynamite"
10. "Boy With Luv"
11. "Butter"
12. "Ma City"
13. "Dope"
14. "Fire"
15. "IDOL"
16. "Epilogue: Young Forever"
17. "For Youth"
18. "Spring Day"
19. "Yet To Come (The Most Beautiful Moment)"