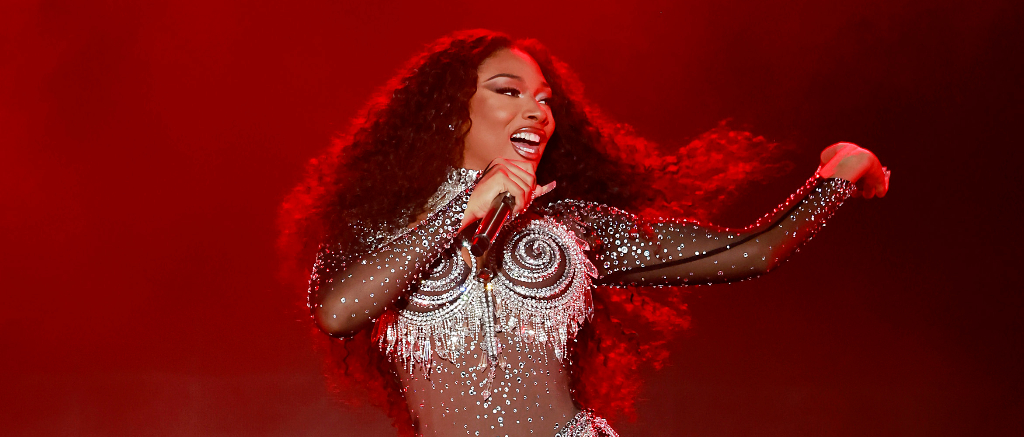 Last week, Megan Thee Stallion hopped on Instagram Live and shared she is a newly independent artist.
"This part of my album is definitely very much funded by Megan Thee Stallion because we're trying to get off," Hot Girl Meg said (as per Rolling Stone). "Y'all know what's the tea. But I have no label right now. We're doing everything funded straight out of Megan Thee Stallion's pockets."
And this morning (October 19), Billboard reported official details of Megan Thee Stallion's lawsuit against 1501 Certified Entertainment finally ending, excerpted below:
"After more than three years of litigation over a record deal she calls 'unconscionable,' attorneys for 1501 announced Thursday that the two sides had 'mutually reached a confidential settlement to resolve their legal differences.' Under the deal, Megan and 1501 will 'amicably part ways.'

'Both Megan and 1501 are pleased to put this matter behind them and move forward with the next chapter of their respective businesses,' 1501 said. In the same statement, the label's president Carl Crawford said that he and his company 'wish Megan the very best in her life and career.' Specific terms of the deal, including whether any money changed hands, were not disclosed."
In September, around the release of her and Cardi B's "Bongos" single, Megan Thee Stallion told Billboard that material on her next album is "definitely coming very soon."
"The tea is… everything about the music is tea!" Megan Thee Stallion added. "Just expect the unexpected. Expect a lot of rawness, a lot of realness, a lot of sh*t talking. Just know I'm coming, and I hope everybody ready."
Meg last released Traumazine in August 2022, and the album was yet another source of contention between her and 1501.
Cardi B is a Warner Music artist. Uproxx is an independent subsidiary of Warner Music Group.