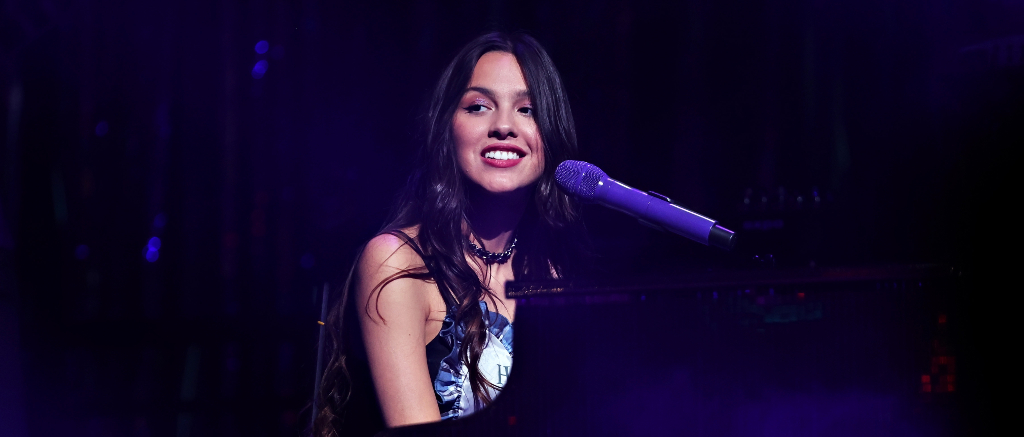 Olivia Rodrigo released her sophomore album, Guts, just a few weeks ago. Fans who purchased vinyl copies of the record were in for a special surprise, as each of the color variations contained a hidden bonus track. In total, there were four songs: "Obsessed," "Scared Of My Guitar," "Girl I've Always Been," and "Stranger."
For those who only purchased one copy, or weren't able to grab one of the Guts vinyl records, Rodrigo is giving you a second chance. The pop star is putting all four songs on a special vinyl pressing titled Guts: The Secret Tracks, in honor of this year's Record Store Day.
It comes pressed on an "opaque deep purple etched vinyl" with a new cover photo too, that has Rodrigo's face layered over cut-outs of her silhouette. The two pictures are also complete in her signature colors: purple and black.
Finally, as Rodrigo revealed on Instagram, her Record Store Day exclusive release was pressed at none other than Jack White's Third Man Records. White has been a longtime inspiration for Rodrigo, and the two have since become friends. She even shared a hilarious photo of her attempting to give White a haircut backstage.
Guts: The Secret Tracks is out 11/24. More information can be found here.