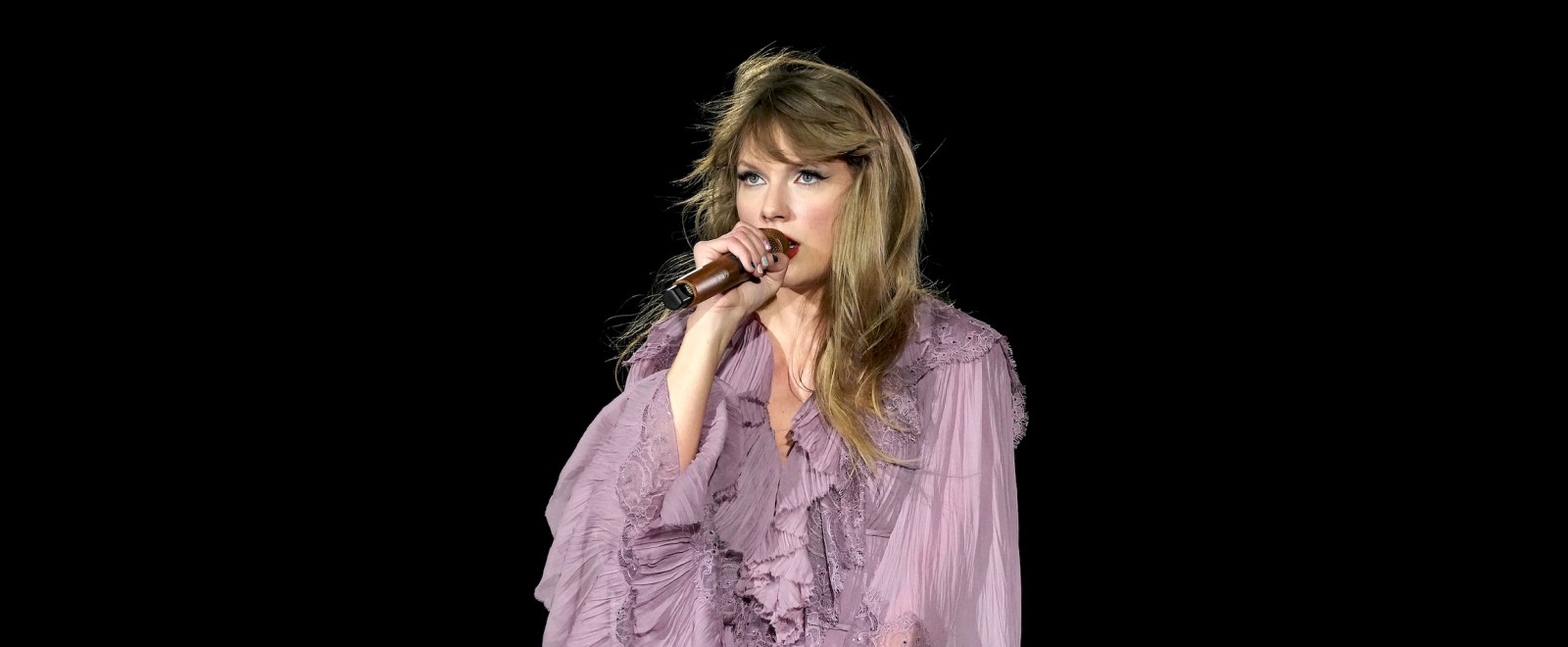 Taylor Swift has turned a MAGA-loving conservative's brain into mush. In other news, it's a day of the week ending in "y."
Swift, who previously upset the far right by dating "Mr. Pfizer," is now being accused of practicing witchcraft by Kandiss Taylor. You might remember the failed gubernatorial candidate and flat-Earther for when she got paranoid about globes on her podcast. "For me if it's not a conspiracy, if it is real, why are you pushing so hard everywhere I go?" she said, according to Rolling Stone. "Every store, you buy a globe, there's globes everywhere. Every movie, every TV show, news media… More and more I'm like, it doesn't make sense."
Taylor shared her latest conspiracy theory — the one about her fellow Taylor being a witch — on X. "Did you really just praise your fans for making videos with your music and "casting spells" @taylorswift13? What is wrong with you?" she wrote. The self-described "social media influencer" is referring to Swift's Instagram post on Wednesday where she praised Taylor Swift: The Eras Tour theater-goers for "casting spells" during the "Willow" portion of the record-setting concert film.
Taylor continued, "I have heard from others that attended this last tour that you had some satanic nods in your show. I didn't want to believe it. After all, I know you've claimed to love Jesus. I know you claimed to be a Christian."
The Jesus, Guns, & Babies podcast host criticized Swift for "celebrating witchcraft" and "influencing innocent minds to be enticed with the dark side of spirituality," adding, "The Word of God that you once confessed is clear. It is better to tie a milestone around your neck than to let one of the children fall. I am so beyond disappointed. I am literally SMH." Literally.
The post ended with a warning about Satan, as these things often do.
I pray that you repent. I pray that something pricks your heart. You have been gifted a HUGE platform. It didn't just happen. God breathed on this. He can remove His hand and leave you to the witchcraft and your own devices. Let's see how much Lucifer cares about you or your career. I promise. He doesn't.
Taylor is about to be hexxed by so many orb-wielding Swifties.
Did you really just praise your fans for making videos with your music and "casting spells" @taylorswift13? What is wrong with you?
I was a fan from day one and loved how much you grew in your singing ability. I love that you write your own music. My daughter has grown up…

— Kandiss Taylor (@KandissTaylor) October 19, 2023