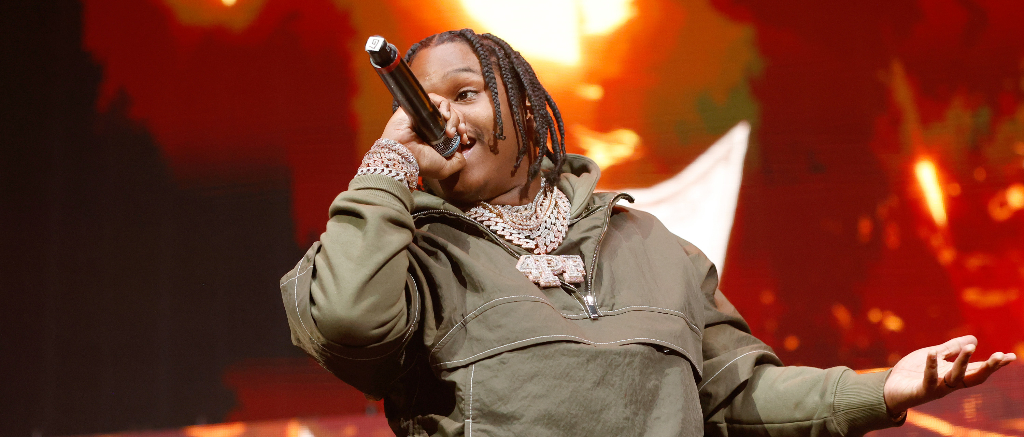 In May, Yo Gotti's birthday wish was for 42 Dugg, his fellow Collective Music Group (CMG) artist, to be released from prison. That wish was granted on Wednesday, October 18. Outlets such as Complex and The Fader reported that 42 Dugg was released from the United States Penitentiary Atlanta. XXL confirmed the news with the Federal Bureau Of Prisons, and Yo Gotti posted an Instagram video showing him joyfully embracing the Detroit rapper. He served six months.
In March, 42 Dugg pled guilty to "failing to report to prison camp in West Virginia for illegally possessing a firearm," and he reportedly received a one-year sentence in April (as per Detroit News at the time). Dugg was previously arrested because he'd recently been "convicted of illegally possessing a firearm (a crime for a convicted felon) and was supposed to report for a six-month sentence last month," as Uproxx's Aaron Williams relayed in May 2022.
Upon Dugg being arrested in a federal gun probe in March 2020, XXL provided context for his converging legal troubles, as excerpted below:
"According to a criminal complaint filed in federal court, investigators from the Bureau of Alcohol, Tobacco, Firearms and Explosives reviewed video surveillance and documents from the gun range and discovered that Dugg, born Dion Marquise Hayes, and two others visited the gun range on Nov. 8, 2019. Investigators claim that surveillance video shows the 'Whole City' rapper allegedly possessing, loading and firing a 9 mm Glock pistol. Authorities learned of Hayes firing the weapon from an anonymous tip.

Dugg is not allowed to possess a firearm due to convictions for carjacking and felony firearms possession in 2010, reports the The Detroit News."
An unnamed source told Complex that 42 Dugg "was picked up by Yo Gotti" as well as his family and friends, and, "At Dugg's request, he went straight to the studio after being picked up."
42 Dugg is a Warner Music artist. Uproxx is an independent subsidiary of Warner Music Group.