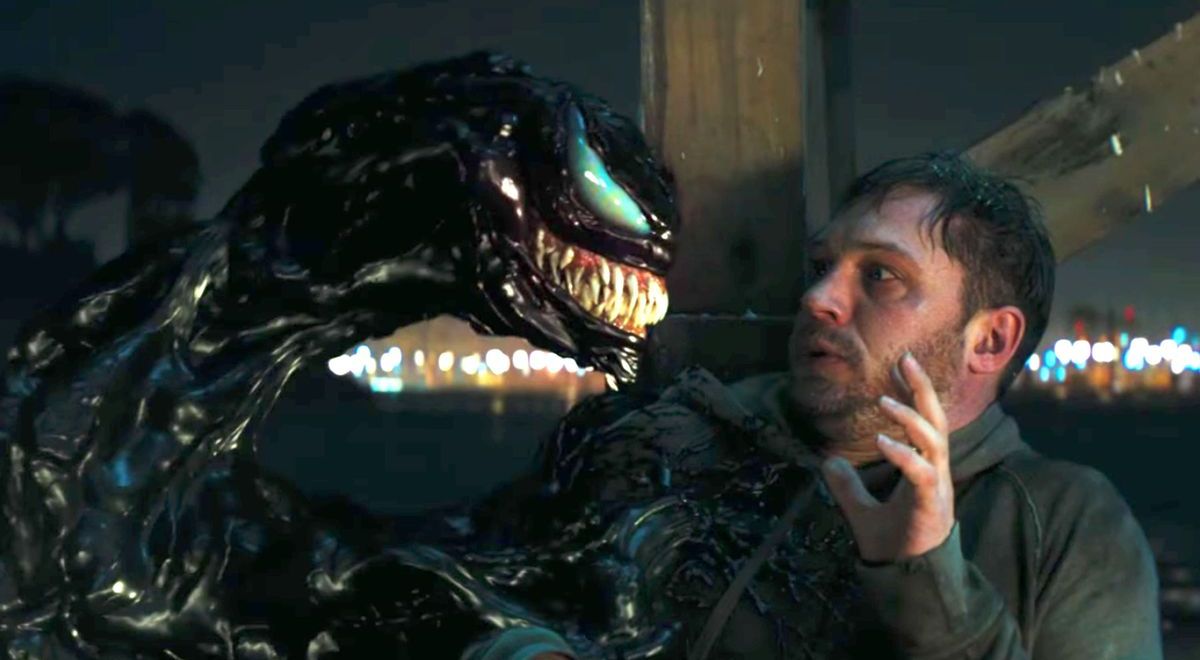 Marlon Brando is considered one of the greatest actors of all-time. But did The Godfather legend ever jump into a tank and start munching on a lobster? Actually, that sounds like something he would do. Maybe even in real life. But the point is: there's no proof that it happened, unlike Tom Hardy in Venom.
Therefore, Hardy > Brando. Or at least they're similar actors, according to Hardy's The Bikeriders co-star Austin Butler.
"Tom Hardy surprised me," the Elvis actor told Josh Brolin in a discussion for Interview magazine. "I pictured him to be this grizzly bear, always serious. And really, he's one of the funniest people I've ever met. He'd be joking around until action is called, and then go into being the most intense guy I'd ever seen. It reminds me of the stories I heard of Brando, talking to the camera operator until the moment action is called."
Butler learned a lot from working with Hardy. "It reminds me of you, where you can be in that relaxed place where you're receptive to your environment, and then when the time comes, you can click into what the scene demands," he said. "That one was also great because I had a couple of weeks off from Dune. I went back, and just started training on the motorcycles every day."
Butler's 2023 began with an Oscar nomination and was supposed to end with starring roles in Dune: Part Two and The Bikeriders, but the former has been pushed to 2024, and the latter was set for a December release but has since been shelved due to the ongoing SAG-AFTRA strike.
(Via Interview)