When you're a tequila writer, you risk falling too far down certain rabbit holes sometimes. Writing about tequila, I've come across all kinds of different bottles — limited run expressions, the world of additive vs. additive-free tequilas, and the occasional rare bottle. Wich is a lot of fun but it can sometimes put you out of touch with what people see at their local grocer, liquor store, or bar.
I can give you a great gifting option, point you in the direction of bottles that are worth chasing down, and even introduce you to bottles that might shift how you perceive "good tequila." But ask me my opinion on some of the best-selling tequilas on the market and… I might need a quick drink to jog my memory. So we thought it would be fun to put some of the top-selling expressions on the market to the blind taste test and ranked the results.
This article is as mainstream as it gets, baby!
Methodology:
To determine which brands were "best sellers" we referenced the online retailer Drizly's latest list of the top-selling tequilas of 2023. Our tasting class in order from #1 best seller to #10 best seller is:
Casamigos Blanco
Clase Azul Reposado
Espolón Blanco
Casamigos Reposado
Don Julio 1942Añejo
Patrón Silver
Jose Curvo Especial Silver
Don Julio Blanco
1800 Silver
Espolòn Tequila Reposado
Once we had all ten bottles, I took a seat in my dining room and had my girlfriend prepare 10 unmarked pours in a random order. Here's what resonated for my unique palate and… what didn't.
Also Read: The Top 5 UPROXX Tequila Posts Of The Last Six Months
Part 1: The Best-Selling Tequila Blind Taste Test
Taste 1:
Nose: A medley of roasted agave and vanilla bean on the nose, it almost has a slight baking spice quality to it. Very inviting, like fresh cookies out of the oven.
Palate: A warm chocolate quality begins our journey, it starts sweet and then quickly turns into a spicy burn with green tea and green pepper flavors dancing on the tongue.
Finish: Peppery celery and zesty citrus dominate the finish. Highly vegetal and almost juicy.
Taste 2: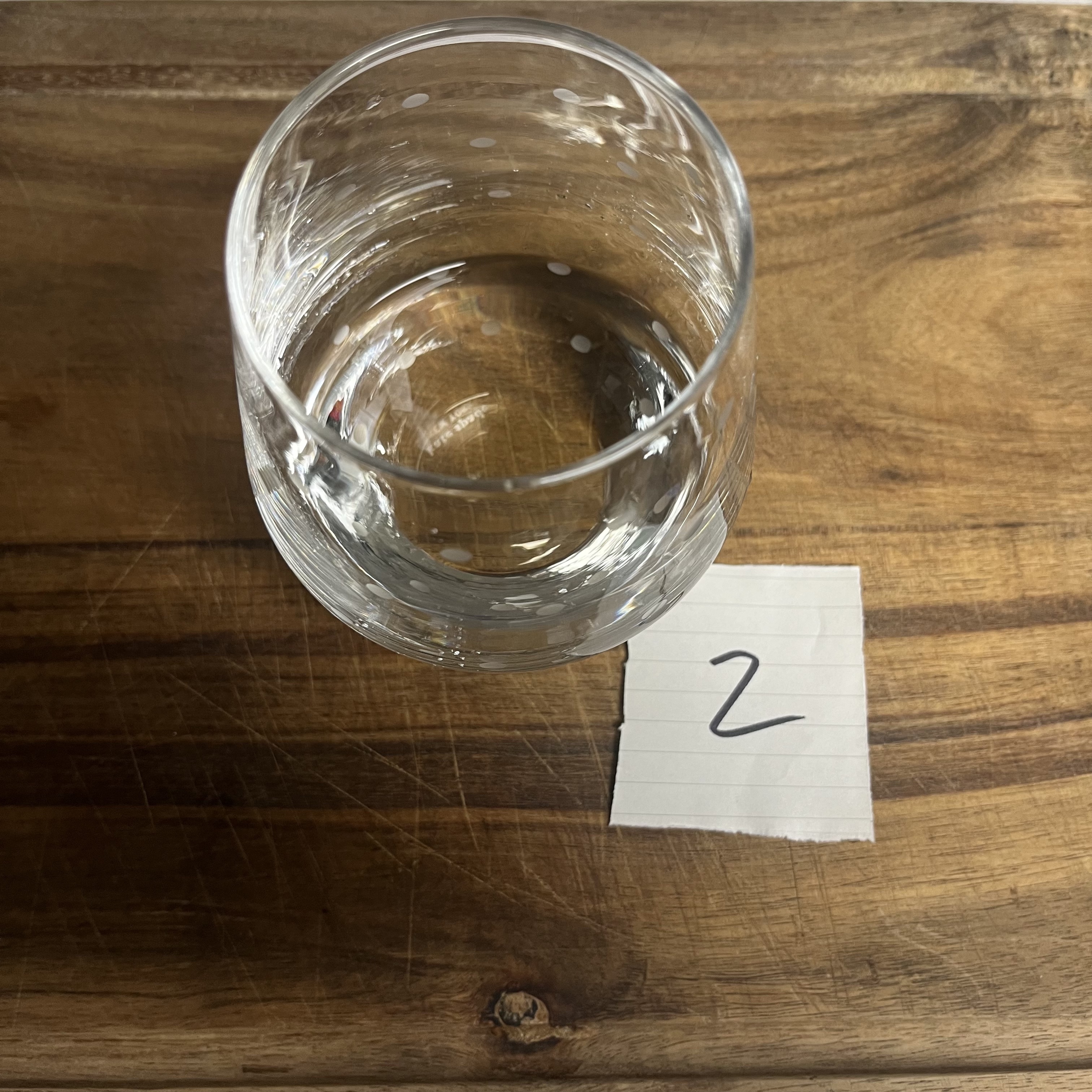 Nose: I see a faint straw color and the scent is dominated by nutmeg and the slightest hint of oak.
Palate: Slightly fruity coffee and cloves splash on the tastebuds with a slight earthy burn, a hint of tropical fruit, and a touch of grass.
Finish: A quick finish, there is a nice oaky vibe with a bit of roasted agave, but it doesn't stick around.
Taste 3:
Nose: All over the place, I can smell some roasted agave, but there is a noticeable sweetness here as well, and a strong almost kerosene-like quality to it.
Palate: Silky with a mix of tart pineapple and juicy orange juice, with some bitter lettuce-like flavors keeping the sweetness from being too out of control.
Finish: Black pepper with an artificial lime finish. Goes down incredibly smooth.
Taste 4: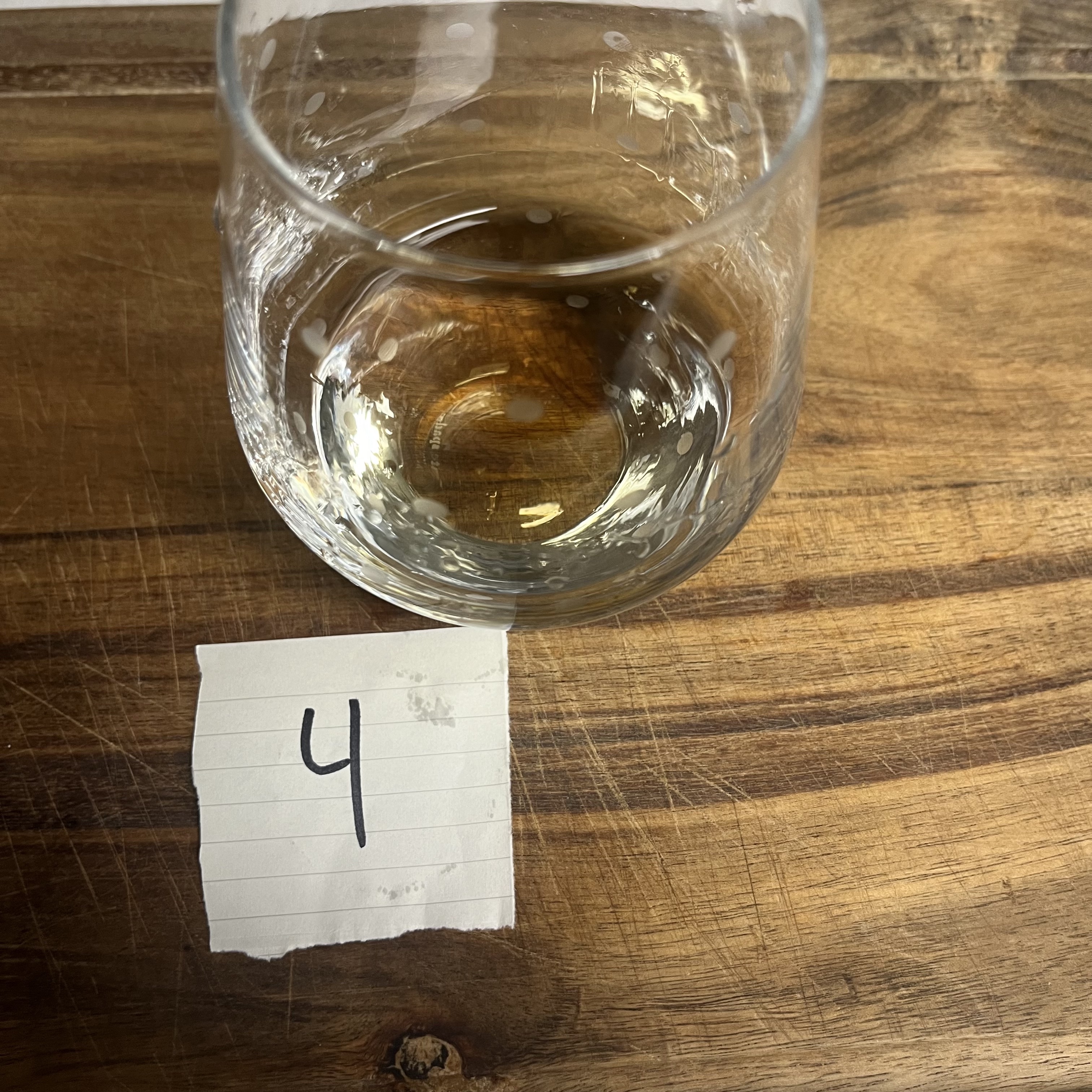 Nose: I wouldn't know it by the color, the pour is too shallow, but from the smell alone I can tell this is an añejo. And since there is only one añejo on this list, I know it's Don Julio 1942.
The nose is pure dessert — chocolate, caramel, and vanilla mingled with a warm roasted agave scent and a bit of the barrel.
Palate: Smooth and cinnamon spicy, the vanilla is a strong and dominating presence with rich toffee notes. I keep coming back to one word here: dessert. There is a noticeable luxuriousness here that is a joy to drink.
Finish: The finish is pure oak and agave, most of the sweetness dissipates at the end but it has a pleasing smoothness. This is wince-free tequila.
Taste 5:
Nose: Sweet vanilla frosting with gentle notes of honey and very slight whispers of oak.
Palate: Stunningly sweet, that vanilla frosting smell translates into the flavor heavily, along with some caramel notes and a lot of white sugar. Tastes straight-up sweetened by something that doesn't belong in the bottle.
Finish: Smooth, silky and sweet. I'm not getting a whole lot of agave here, but I can still taste just a hint of it along with some very mellow oak notes.
Taste 6:
Nose: Black pepper, green grass and agave dominate the nose. There is a subtle harshness to the scent that makes my eyes water a bit, especially after the sweetness of the last pour.
Palate: Very nice on the palate, I'm tasting strong asparagus notes mixed with a zesty orange rind flavor, a bit of vanilla sweetness, and more black pepper.
Finish: I like the finish here, it's harsh and spicy, but in the best way. It continues to burn on the tongue once you're done with it. A cool sensation.
Taste 7:
Nose: Harsh on the nose, I'm getting a heavy dose of kerosene, burnt plastic, and nail polish remover.
Palate: A lot of spice with white pepper. It has a cheap vodka-like burn to it.
Finish: The burn is intense, which makes it a bit hard to latch on to any flavors on the finish. I'm tasting a touch of agave under all the alcohol harshness, enough to know that this is tequila and not something else.
Taste 8:
Nose: There is a strong, almost artificial vanilla presence on the nose kissed with warm roasted agave notes, and a bit of brown sugar.
Palate: That agave in the nose is present on the palate mixed with an almost bitter vanilla flavor, a hint of cinnamon, and soft barrel notes.
Finish: Buttery with some citrus zest, and some earthy black pepper giving it a nice spicy kick.
Taste 9:
Nose: Agave and acetone, a weird chemical cleaner quality here that wafts from the glass.
Palate: A strong and pronounced burn followed by a mix of black pepper and citrus notes and a touch of mint.
Finish: Very harsh on the finish with a strong burn that takes away a lot of the character. I'm getting an artificial sweetness lurking on the backend.
Taste 10:
Nose: This last run of tequila has been a bit tough. I'm getting alcohol on the nose again but this time there is some cooked agave here as well and a bit of citrus zest that tickles the nose. Almost sneeze-inducing.
Palate: Much better on the palate, I'm getting strong roasted agave notes, black pepper, a touch of butter, and a lot of green grass.
Finish: Very butter, with a vegetal quality that is quite nice. The nose fooled me on this one, I thought I was in for a rough ride.
Part 2: The Best-Selling Tequila Ranking
10. Jose Cuervo Silver (Taste 7)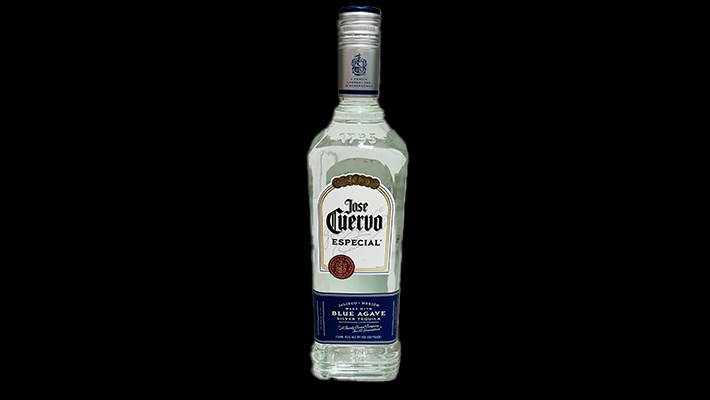 ABV: 40%
Price: $14.99
The Tequila:
Not at all surprised to see that Jose Cuervo's Silver ranked last for me. This is the sort of tequila you're going to want to reserve for big-batch mixes and frozen margarita machines. It's harsh and not very pleasing, I wouldn't even suggest you shoot the stuff — it's rough!
I'm surprised it remains a best seller when for just a few dollars more there are more drinkable bottles out there. The agave goes through acid thermal hydrolysis cooking (yum?) and is a mixto — meaning it's not made from 100% blue agave.
The Bottom Line:
This is frat-house, stomach-burning, tastebud-melting tequila. It's dirt cheap, though — so if you're throwing a party and need a lot of tequila but don't want to break the bank, this is the play.
9. 1800 Silver (Taste 9)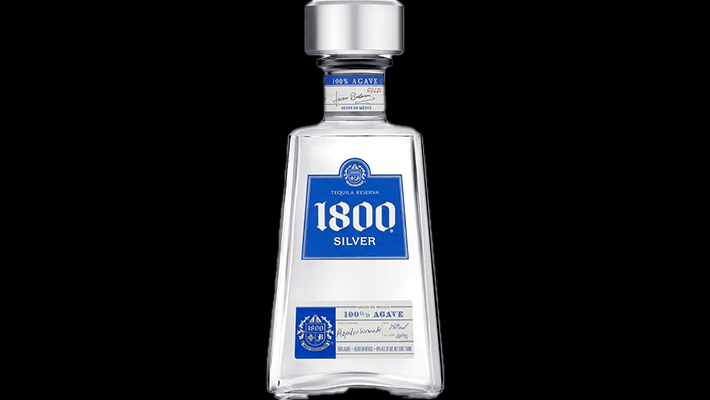 ABV: 40%
Price: $22.98
The Tequila:
You hate to see the cheap stuff rank at the bottom of the list (it would be fun to be surprised!), but it is what it is. This has some of the same harsh qualities as the Cuervo but is considerably more drinkable in my opinion, with a more clear agave flavor. The tequila is produced at NOM 1122, Casa Cuervo, where the agave is cooked in a high-pressure autoclave, roller mill extracted, and fermented in stainless steel tanks.
Yes, it's a bit pricier than the Cuervo Especial but this is a significant step up in flavor.
The Bottom Line:
It's a lot more pleasing than the below $20 bottles. A cheap tequila that you can shoot without worrying about your tastebuds burning off.
8. Patron Silver (Taste 3)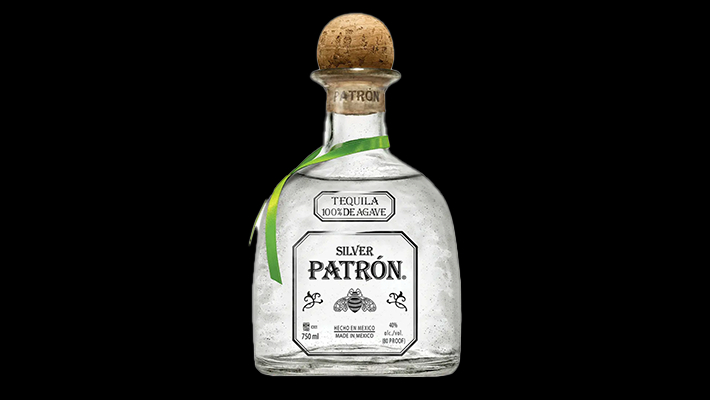 ABV: 40%
Price: $36.99
The Tequila:
I'm shocked that Patrón ranked this low for me. Ultimately it was that artificial quality on the nose and the finish that held it back for me.
Patrón's Silver is made with blue agave cooked in stone brick ovens and tahona extracted, fermented in wood fermentation tanks, and carbon filtered at NOM 1492, Patrón Spirits. There was a time when most of the general public considered Patrón to be top-shelf tequila, I think that's down to its sweetness and drinkability.
The Bottom Line:
Sweet and easily drinkable, perhaps too much so. It disappears in a cocktail.
7. Espolón — Blanco (Taste 10)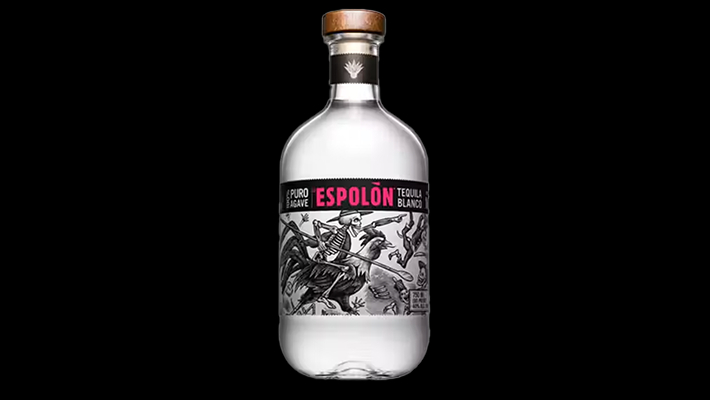 ABV: 40%
Price: $24.99
The Tequila:
Another surprise for me, I would've assumed Espolón would have held its own a bit better in this lineup but it looks like it's not going to crack the top five. Again, that had to do with a pronounced harshness on the nose.
This tequila blanco is produced at NOM 1440, Campari Mexico, using agave cooked in a low-pressure autoclave and roller mill extracted before being fermented in stainless steel tanks and cold filtered. Espolón likes to bill itself as 'additive-free' because it's fermented without fibers but that designation has not been recognized by Tequila Matchmaker.
The Bottom Line:
For the price, I think it's the best tequila you're going to find. Unfortunately, it couldn't hold its own against some of the pricier bottles in this taste test.
6. Clase Azul — Reposado (Taste 5)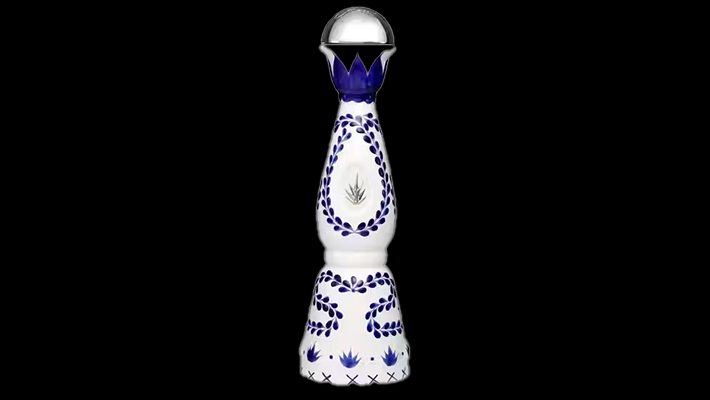 ABV: 40%
Price: $149.99
The Tequila:
This was the biggest surprise of the tasting and hopefully serves as an argument that higher prices don't always equal better tequila. Clase Azul is one of the most hyped brands in the scene and that's due to this admittedly beautiful bottle it comes in. I won't lie, it makes for a great gift, and its easy drinkability will lead a lot of people to think this is what good tequila should taste like but… I'm going to push back on that.
It's entirely too sweet. All the bright and beautiful characteristics of agave feel like they're missing here. It's hard not to like it because it's so easy to drink but you're paying for the bottle design here.
Clase Azul is produced at NOM 1595, Casa Tradición using agave that is cooked in stone brick ovens and roller mill extracted before being aged in American White Oak barrels for up to eight months.
The Bottom Line:
It makes for a great gift and is a conversation starter, but it is so sweetened that it masks all the bite and character of agave.
5. Don Julio Blanco (Taste 1)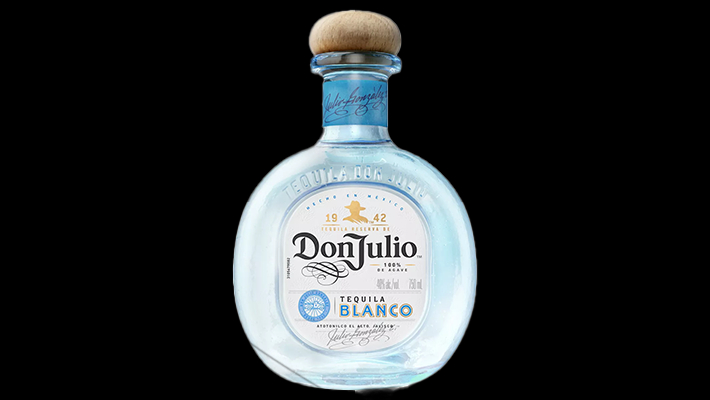 ABV:
Price: $47.99
The Tequila:
Don Julio's Blanco is pretty solid, I think for the price I could find a lot of options that I'd recommend above this, but I'm happy to see that the general public is buying this brand in droves, because at the end of the day its still good tequila.
Don Julio's blanco is made from 100% blue agave cooked in stone brick ovens, roller mill extracted, and fermented in stainless steel tanks at NOM 1449.
The Bottom Line:
A significant step up from the flavors of the bottles ranked below this one. You get a lot of agave notes and grassy sensations with this clean unaged expression.
4. Casamigos — Tequila Blanco (Taste 6)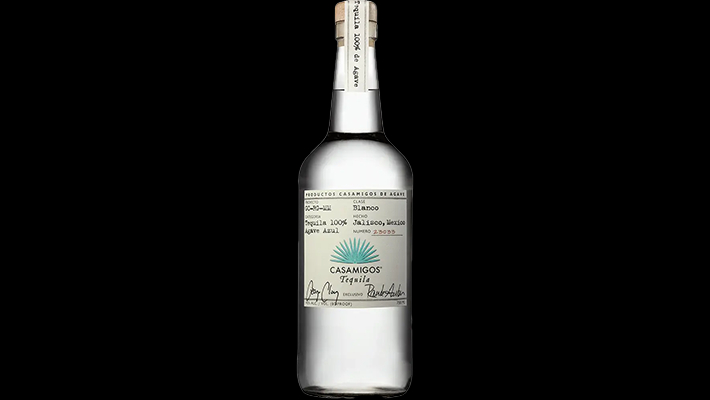 ABV: 40%
Price: $39.99
The Tequila:
Clooney's Casamigos continues to wow me! This is the top-selling bottle of tequila according to Drizly, and while I'd like people to lean away from celebrity-backed brands (Clooney sold his share long ago) in favor of less corporate entities, from a flavor standpoint, this is solid tequila.
It's produced at NOM 1609, part of Diageo, where the agave is cooked in stone brick ovens, roller mill extracted and fermented, and rested in stainless steel tanks. This tequila is made with deep well water which gives it a lot of minerality.
The Bottom Line:
This isn't the best-selling tequila just because Clooney's name is on the bottle, it has an addictive bright and ~ sort of… spikey ~ flavor profile.
3. Casamigos Reposado (Taste 8)
ABV: 40%
Price: $41.99
The Tequila:
I didn't want to put the two bottles of Casamigos side by side but that's just the way the cookie crumbled. The main difference between Casamigos' blanco and repo is the more mellow flavor and silkier texture of the latter.
To make the reposado, Casamigos ages its blanco tequila for 7 months in American white oak barrels, which give it a soft straw color.
The Bottom Line:
A slight step up from the Casamigos Blanco. I like the mellow vibe and barrel notes it adds to a margarita vs the unaged version.
2. Espolón — Reposado (Taste 2)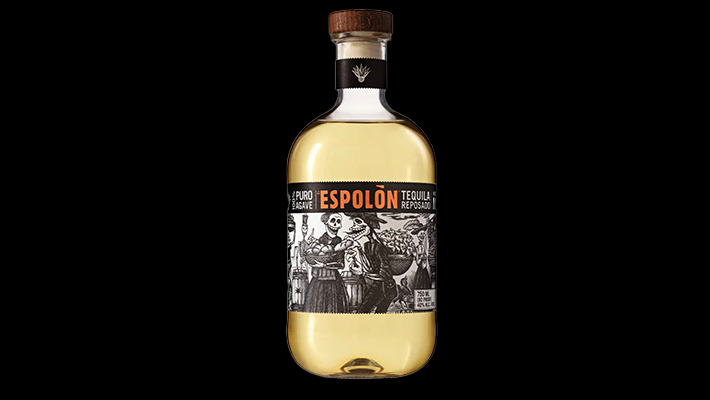 ABV:
Price: $25.99
The Tequila:
I figured Espolón would hold its own against the bottles in this lineup, but I never imagined it would make it to the number two spot. Ultimately, what I like about this over the Casamigos version is the more complex character — I'm tasting a lot of fruity notes, more grass, more burn, more of everything! Yet it still has that mellow easy-on-the-palate finish that brings you back for more.
Produced at NOM 1440, Campari, Espolón's reposado is aged for a very brief 3 months in American white oak barrels.
The Bottom Line:
Mellow and drinkable, but with a lot of bright agave characteristics. An astounding bottle for the price.
1. Don Julio 1942 Añejo (Taste 4)
ABV: 40%
Price: $149.99
The Tequila:
It's not entirely a surprise that Don Julio 1942's Añejo took the top spot here. Not only is it the priciest bottle on the list, but I pretty much knew from the first sip that this was going to be the number one choice. There is just an elevated quality here that sets it in another class from the rest of the bottles in this blind taste test.
I do wonder how this would stack up to a strictly añejo-focused blind taste test. As as enjoyable as it is, it's a bit sweeter than the typical tequila I go for. I am not sure I would choose it amongst a similar grouping of bottles.
The tequila here is produced at NOM 1449 and uses agave cooked in stone brick ovens before being roller mill extracted, fermented in stainless steel, and aged in bourbon barrels for two and a half years, giving it some noticeable whisky-esque qualities. If you love that smooth whiskey experience, you're going to love Don Julio.
The Bottom Line:
A great sipping tequila and a bottle that I think almost everyone would enjoy, from tequila-drinking novices to people with a more experienced palate. The real question is, how does this stack up with other aged expressions in this price range? We'll need to investigate!