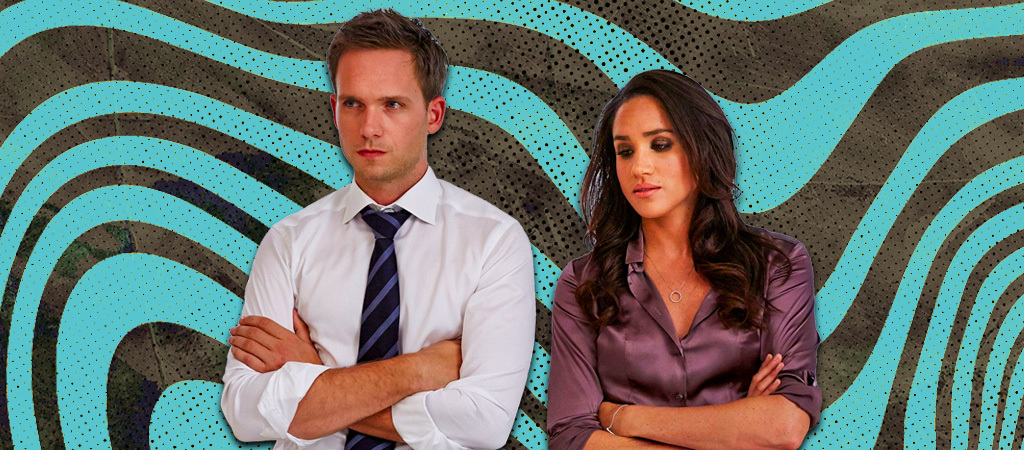 The Rundown is a weekly column that highlights some of the biggest, weirdest, and most notable events of the week in entertainment. The number of items could vary, as could the subject matter. It will not always make a ton of sense. Some items might not even be about entertainment, to be honest, or from this week. The important thing is that it's Friday, and we are here to have some fun.
ITEM NUMBER ONE – "Suits Universe" would also be a good name for a Men's Wearhouse competitor but that's not the point
The Suits thing is still strange to me. Like, there was this show I watched on USA a decade ago, and it was fine, and then many years passed, and then it slid over to Netflix, and now it's the biggest show in the world. Like, it's set numerous records for a streaming series. And one of its characters married an actual prince, like one of Princess Diana's kids. It's been a wild ride for all of us, really. Especially the cast of Suits, though, I bet. That's gotta be a weird experience for them.
But yes, to the shock of pretty much no one who knows how these things work, there is now more Suits coming. The creator, Aaron Korsh, a former investment banker who became a television writer and has episodes of Just Shoot Me and Everybody Loves Raymond on his resume, and who has apparently not been doing much since Suits ended in 2019, signed a deal to expand the Suits universe pretty substantially. It's probably been a weird summer for him, too.
But this is where it all gets fun. The new stuff isn't going to take any of the old characters and update viewers on the various comings and goings. No, this is going to be bigger and odder than any of that. We really are creating a Suits Extended Universe.
This is not a revival or reboot and, unlike the 2019 Pearson, the new legal procedural is not a spinoff either — it would be a Suits universe series in the vein of the CSI and NCIS franchises featuring new characters in a new location, sources said. I hear Los Angeles is a backdrop considered for the workplace drama.
So, a few things worth noting here, all of them equally important to me…
The first is that this is all just very funny and kind of cool to me, for a lot of the reasons I already outlined in the intro. Suddenly, out of nowhere, the world became obsessed with Suits. Not Burn Notice. Not White Collar. Not Royal Pains. Suits. I am very happy for everyone involved. Good for them for striking while the iron is hot.
The second thing is that, while I don't know what these new shows will look like, it is going to be fun to picture the other characters just, like, existing somewhere else while all the action is taking place. I hope they just casually reference them in the other show once or twice a season, just to maintain continuity. "Wow, this is just like the big case Harvey Specter is working on in New York." And then, blammo, right back to work.
And finally, while writing this I remembered Katherine Heigl showed up in Suits for a bit and now I need her to show up in every show in the Suits universe just to deliver this line.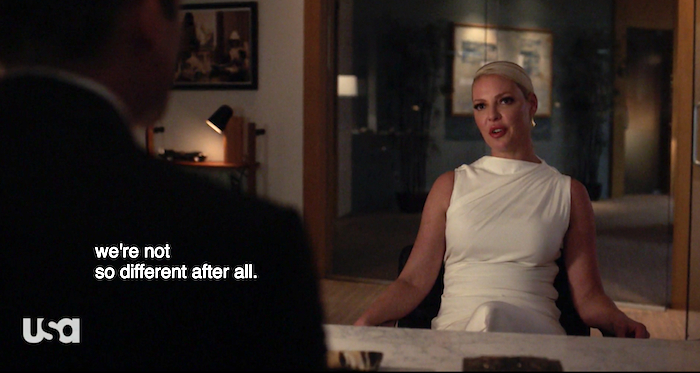 Thank you.
Let's all do this with Zoo next.
My sweet boy James Wolk deserves to thrive, too.
ITEM NUMBER TWO – I'm so mad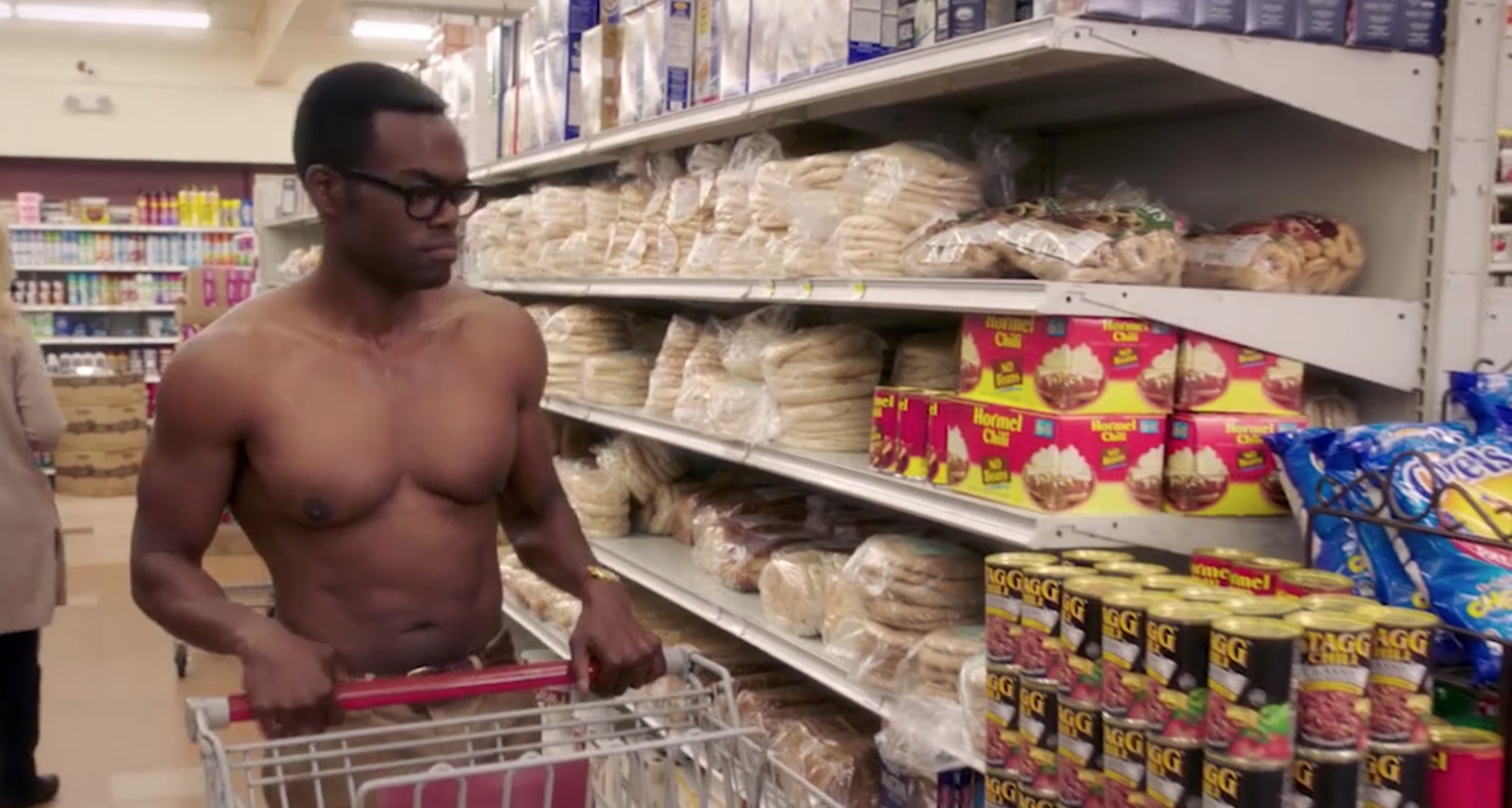 All Michael Schur has ever done is make cool stuff I like. He was a creative voice in the earlier seasons of The Office before things got sketchy and memed into oblivion. He created Parks and Recreation and The Good Place, two all-timer network sitcoms. He was the executive producer of Brooklyn Nine-Nine, another great network sitcom that introduced the world to Silly Andre Braugher, which I don't think anyone even realized was possible until it existed and delighted us all. And before all or most of that, he was the main pseudonymous voice behind Fire Joe Morgan, still the greatest baseball blog ever created.
That's why I was so excited when Peacock announced that he was making a comedy based on the movie Field of Dreams. And it's why I was so bummed when Peacock announced that they were pulling the plug on the series, after the titular field had been constructed, which… I mean, it is a little funny that the movie that had "if you build it, they will come" as its most famous quote spawned a television show where they built it and then… nothing happened.
Anyway, good news and bad news. Good news: My goldfish brain had forgotten most of this until earlier this week. Bad news: Schur appeared on Pablo Torre's very good podcast to discuss it all and now I'm a little mad again. Look at this. Or at least listen to it.
In 2021, Peacock hired writer/producer Mike Schur to create a seven-episode "Field of Dreams" reboot before it was eventually cancelled. The details:

"Andre Braugher was going to play James Earl Jones' role, Kristen Bell was going to be in it. Nick Offerman was going to be… pic.twitter.com/mXlx2zJ5pY

— Pablo Torre Finds Out (@pablofindsout) October 17, 2023
To recap: One of our best and most creative television minds was making a show about one of our most beloved sports movies, and said it was the best thing he had ever written, and it was going to star William Jackson Harper and Kristen Bell from The Good Place, and it was going to feature Andre Braugher in a role inspired by an iconic performance by James Earl Jones, and Peacock killed it before it could get made but after they got my hopes up.
I'm so mad
They built the field.
Torre interviewed the Iowans whose farm was used for the set and even they were excited about it all. Then NBC intervened, burning down the dreams if not the field itself.

"That's the saddest part of this," Schur said. "We went as far as you can possibly go without actually doing the thing that we set out to do."

While emphasizing TV shows get axed all the time, Schur explained how the physical presence of the field and the symbolism of abandoning makes this story unique.

"We built it and they didn't get the chance to show up," Schur joked.
In lieu of further comment and in an attempt to keep my heart rate in the double digits, I will give the final word here to Andre Braugher's character from Brooklyn Nine-Nine instead of typing a lot of swear words.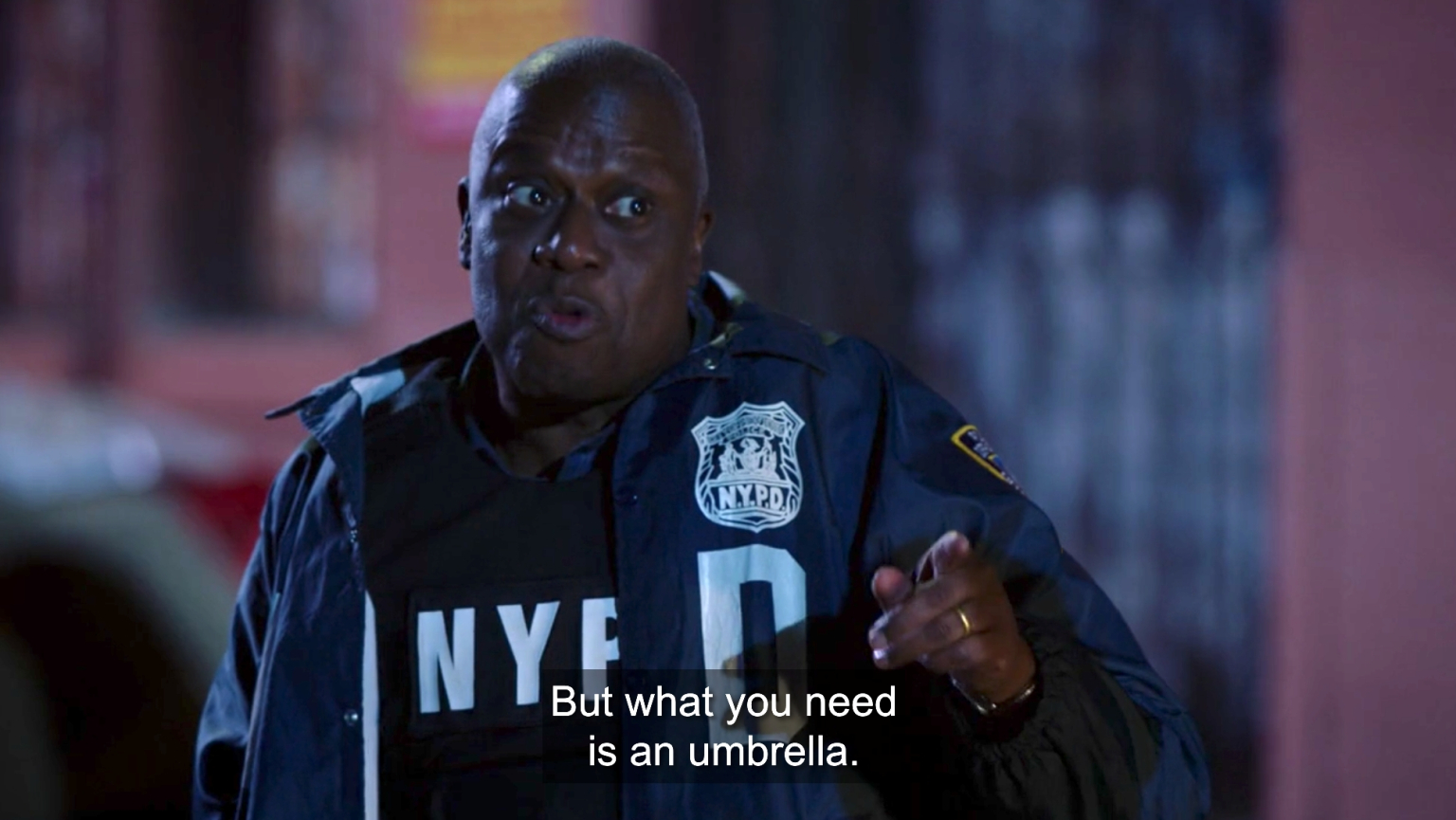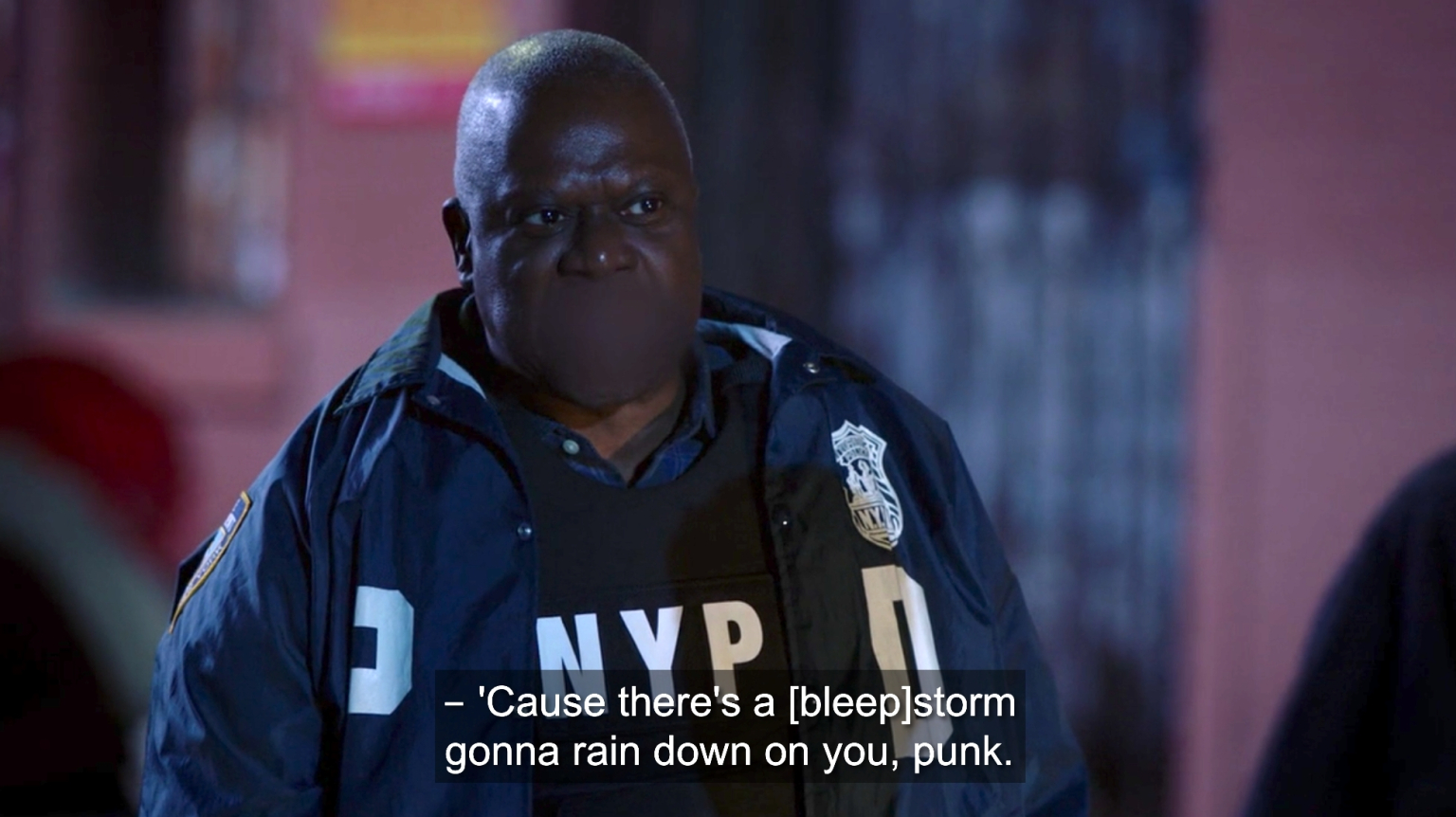 Dammit.
That didn't work.
I'm just more angry now.
Nevertheless.
ITEM NUMBER THREE – Hey, speaking of baseball…
In other news involving both baseball and television… how about those Phillies? Regular readers know that I'm a passionate — read as "disturbed" — Philadelphia sports fan. The Phillies are currently making a fun little run through the playoffs. I convinced our very patient sports team to let me write about it a few weeks ago and, hey, look at this, I've found an excuse to jam it into my column about the world of entertainment, too. A great stretch for me.
Short version: The gang from Always Sunny, or at least 60 percent of it (Rob McElhenney, Kaitlin Olson, and Charlie Day) showed up at one of the playoff games this week. Look at these goofballs.
They even got to go on the field and dance with the Phillie Phanatic during the game, which kind of rules. I need Charlie Day's entire outfit.
Three important takeaways here:
This is not the first time the show and the Phillies have crossed paths, as the video at the top of this section and a quick Google search of "always sunny chase utley" will reflect
Go Phillies
I'm just going to go ahead and sneak in this video of Eagles players D'Andre Swift and Terrell Edmunds at one of the games this week because I really can't contain myself once I start talking about my Philly sports teams
It's really very sweet, borderline cute.
Go Phillies and/or Eagles.
ITEM NUMBER FOUR – Give everyone at Lifetime a raise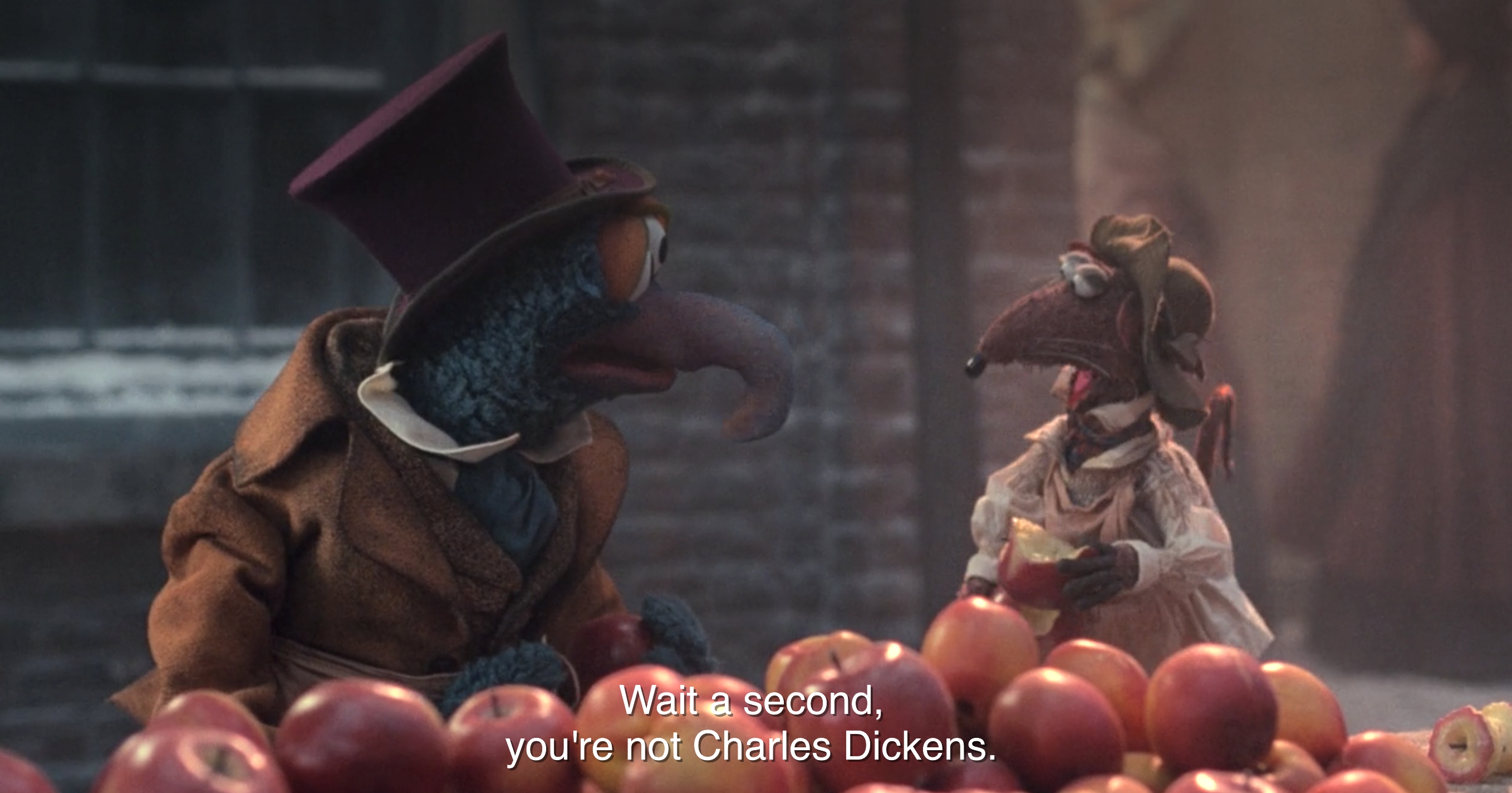 Okay, three notes again, also via bullet point:
Lifetime announced their slate of 2023 Christmas movies this week
The Muppets are not involved but I led with that image anyway because it was the first thing that popped up when I searched "xmas" on my laptop
Please read the synopsis of the upcoming Lifetime Original Christmas Movie Silent Night, Fatal Night
Via Variety:
Best-selling mystery writer Mallory Dearborn (Alex Camacho) wants to end her long-running detective franchise, against the wishes of her manager Michael (Matthew Pohlkamp). In a desperate move, he decides to take her prisoner. After convincing the world she's died, he forces her to write a posthumous novel over the holidays.
This is really just an incredible job by everyone, starting with the title itself and plowing straight through those three beautiful sentences. I've never been more excited to watch a Lifetime original movie. The third act of it all almost has to be insane. I can't wait to see how they fall in love and what happens when the public finds out it was all a ruse. Because that's almost definitely going to happen.
We are all going to watch this movie. Or maybe just I will and then I will tell you about it. Either way, Merry Christmas to all of us. But especially me.
ITEM NUMBER FIVE – Ahhhhh crap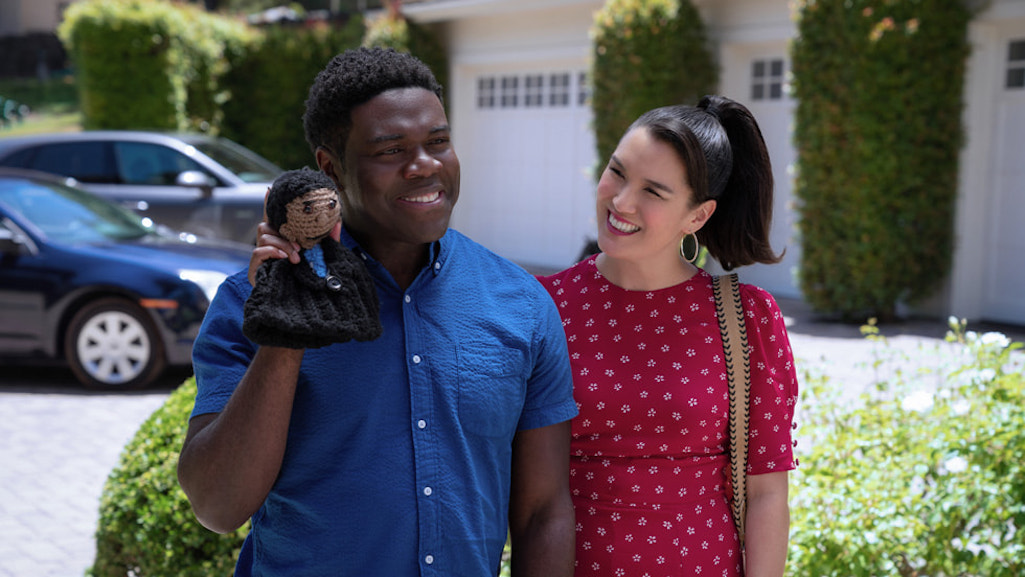 It brings me no pleasure to report non-exclusively that The Afterparty has been canceled by Apple after two very fun seasons. The show was creative and silly and spoofed so many genres of film and employed Sam Richardson, all of which I support from any creative endeavor. It's a bummer.
I wrote about the show a few times, as I do with most things I enjoy that I don't think enough people are yammering about. Both seasons are still right there on Apple if you want to check them out. But here's Deadline on the news.
While Season 1 of The Afterparty was a breakout with its unconventional structure, creating a pop culture moment and a guessing game who the killer was, Season 2 had a quieter run this summer and could not match the influence of the original installment. It also may have been hampered by airing directly opposite Season 3 of Hulu's hit murder mystery comedy Only Murders In the Building.

According to sources, post-strike slate reevaluation played a part in Apple's decision not to continue with The Afterparty.
Okay, two things are worth noting here…
ONE: I will gladly admit that the second season was a bit shakier than the first. The gimmicks were always going to be hard to sustain, just that a similar group of people were going to get wrapped up in a murder investigation at a party following a major event and the thing where it was all a very high-concept endeavor and they were going to run out of genres to spoof eventually.
TWO: I'm still sad the show was canceled without getting a little chance to reset and end on its own terms.
The producers are shopping it to other streamers, and crazier things have happened, but we still do have Only Murders in the Building to fill the cozy little murder mystery void. That's not nothing. But it's not everything, either. And I can be a little greedy.
READER MAIL
If you have questions about television, movies, food, local news, weather, or whatever you want, shoot them to me on Twitter or at brian.grubb@uproxx.com (put "RUNDOWN" in the subject line). I am the first writer to ever answer reader mail in a column. Do not look up this last part.
From Robert:
Please watch the following YouTube clip. It's from a series called Letters Live, and has Matt Berry and Peter Capaldi reading letters between a Sultan of the Ottoman Empire and a leader of Zaporozian Cossacks. This is the best kind of insanity I need in my world, and proof of why Peter Capaldi and Matt Berry need to be in a buddy cop style movie.
Here is the video Robert sent along with the email…
… and here is the description provided on the YouTube page, which takes the very helpful words Robert provided and adds additional context.
Matt Berry and Peter Capaldi joined us to give an incredible, hilarious reading. In 1675, the Sultan of the Ottoman Empire instructed his army to attack a fortress belonging to the Zaporozhian Cossacks. They were quickly and heavily defeated. Rather than surrender, the Sultan then wrote to the Cossacks and demanded that they submit to him. This fiery exchange was the result.
This is just all extremely cool. Robert is correct. The deck is stacked a little bit because Matthew Berry has the kind of voice that could make "reading the DMV license renewal instructions" seem cool (NOTE TO MY LOCAL DMV: CONSIDER THIS), but still. Take a few minutes to watch this sucker. A wonderful little premise executed perfectly is always appreciated. It's extra nice when it involves Matthew Berry and his voice.
This was a good email.
AND NOW, THE NEWS
To Connecticut!
A Connecticut man who found a bag containing nearly $5,000 in cash outside a bank and claimed "finders-keepers" had a criminal charge against him dropped Wednesday after he gave the money back.
God, I love that this guy really tried to cite Finders v. Keepers as a legal precedent like he's Lionel Hutz. I would have let him keep the money just for that.
I would not be a good judge.
Withington found the bank bag containing $4,761 on May 30 outside a bank in his hometown of Trumbull, near Bridgeport. It turned out the money belonged to the Trumbull tax collector's office, and a town employee had dropped the bag while walking to the bank to deposit the money, police said.
Hmm.
This should be allowed.
If the government loses money and you find it, without stealing or embezzling any of it, you should get to keep it.
That should be the deal.
Police said the bag had the bank's name on the outside, and there were deposit slips inside indicating the money belonged to the town, authorities said. A police officer had escorted the town employee to the bank, but neither one noticed the bag being dropped, police said.
THEY LITERALLY FUMBLED THE BAG
NOT GUILTY
SOMEONE GET ME A GAVEL TO BANG
WAIT
WHY DON'T I ALREADY HAVE A GAVEL?
I SHOULD HAVE A GAVEL
LET'S ALL READ SOME QUOTES FROM THIS GUY WHILE I LOOK UP GAVEL PRICES
"I found it. There was no one there. I didn't steal it. I didn't take it from anybody," Withington said in a phone interview.

"I come out of the bank. I'm just getting over COVID. I had my mask on. When I walked outside, there was no one out there, but there was a police officer parked to the left. He had sunglasses, looking at his cellphone. I just looked down, I was like, 'there's something there.' So I just picked it up under my arm like no biggie and just walked back to my car."
Let the man have his money. He said it himself, it was no biggie.
Justice must be served.