While we're sure you're going to enjoy a dram (or seven) of your favorite bourbons, ryes, or single malt Scotch whiskies this fall, we implore you to give another spirit a chance to shine this season. When it comes to complex, sweet, and sometimes smoky fall flavors — it's difficult to beat the appeal of a well-made mezcal.
If you're new to Mexican spirits, you might not have a real grasp on what exactly mezcal is. It looks like tequila and (to the novice) even smells like tequila, but it's absolutely not tequila. It is close-ish, though. Think about it like this: all tequila is mezcal, but not all mezcal is tequila — as any spirit made from agave falls under the latter term.
To be considered tequila, a spirit must be made with Blue Weber agave exclusively. Mezcal, on the other hand, can be made with multiple types of agave — some of the more common are tobalá, Tepeztate, and espadín. It's also known to often feature a smoky finish — a nice sensation as the weather turns. To help us find the best mezcals for fall, we turned to the professionals, asking well-known bartenders to lend us a hand.
Keep scrolling to see all of their picks.
Mezcal de Leyendas Azul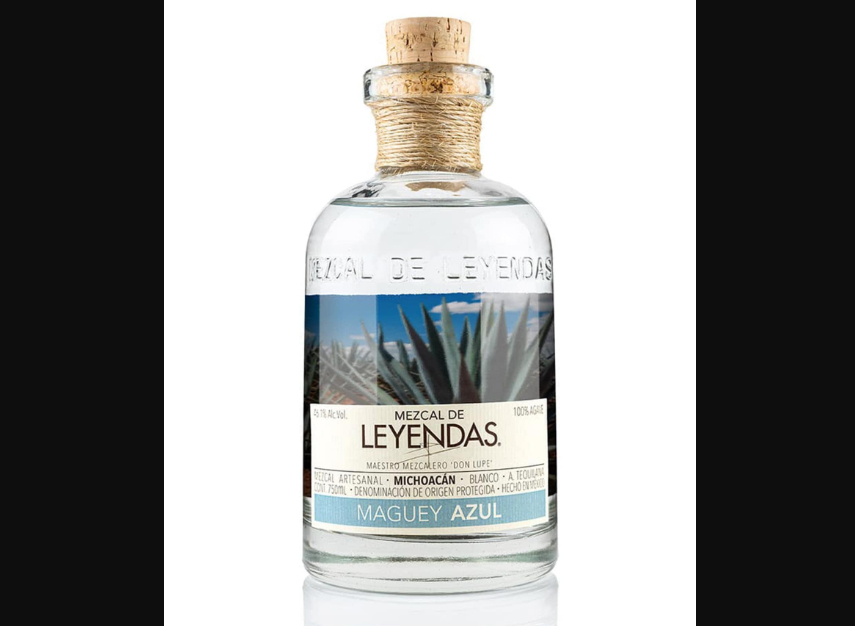 Corey Hayes, general manager and beverage director at Gala & Muse Bar in Miami
ABV: 46.1%
Average Price: Limited Availability
The Mezcal:
Always and forever. Mezcal de Leyenedas Azul. This western Sierra slope mezcal is by the best for the fall or anytime, Don Lupe is an absolute legend and if you don't know this mazcalero, then you should start reading up.
Tasting Notes:
This particular mezcal has heavy mezcal notes with a beautiful citric flavor. Similar to the other agave-based spirits (if you can't tell, I'm passionate about them), they should be sipped on the rocks.
Cinco Sentidos Pechuga de Mole Poblano
Vlad Novikov, general manager at Silver Lyan in Washington, DC
ABV: 48.8%
Average Price: $150
The Mezcal:
Vago produces some great mezcal for sipping. But for the fall specifically, I'd direct people to try some pechuga. Cinco Sentidos Pechuga de Mole Poblano is what I would recommend.
Tasting Notes:
It is really lovely. It's earthy, with great warming spice and savory notes. It's the kind of mezcal you'll want to sip slowly as the weather turns cooler.
El Jolgorio Tobalá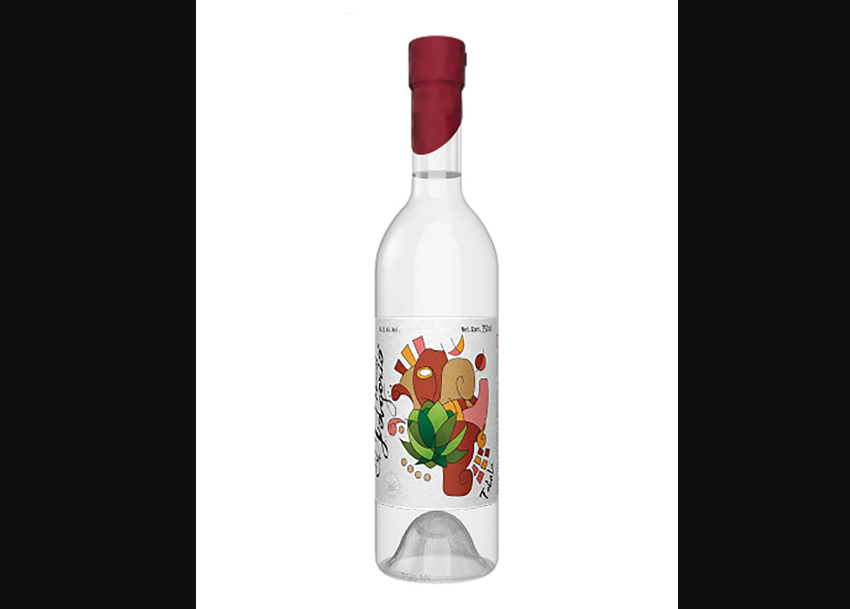 Alex Barbatsis, bar director at The Whistler in Chicago
ABV: 47%
Average Price: $140
The Mezcal:
I love to sip Tobalá Mezcal in the fall. It's made with a smaller agave plant that only grows in high, arid altitudes which gives the piña heart a rich and dense flavor to extract. El Jolgorio Tobalá Mezcal is amazing. The agave is harvested only after 12 years, crushed by a mule-drawn Tahona, and then open-air fermented. This one has limited availability since they only harvest the agave in a sustainable way.
Tasting Notes:
The nose is lightly smoky and fruity with agave sweetness and a palate of minerality, vegetal sweetness, roasted agave, ripe peppers, and more gentle, warming smoke.
Del Maguey Tobala
Federico Doldi, food & beverage director at Gansevoort Meatpacking in New York City
ABV: 45%
Average Price: $150
The Mezcal:
I am so in love with agave spirit, so it is very difficult to choose, but if I have to, I will go with something rich in flavor and perfect for the cold weather as we head into fall and winter: Del Maguey Tobala. Handcrafted on a tropical hillside surrounded by fruit trees and rose bushes, Tobala is naturally fermented and twice distilled.
Tasting Notes:
The floral and fruit nose is strong, and the palate is overwhelmed with mango cinnamon flavors. An incredible mezcal.
Ilegal Joven
Petr Balcarovsky, lead bartender of The Apparatus Room in Detroit
ABV: 40%
Average Price: $40
The Mezcal:
Ilegal Joven is unaged, which sets it apart from Ilegal reposado and Ilegal Añejo which are in fact aged. This mezcal is a perfect fit for cocktails, but it is by far the best option to be sipped on its own.
Tasting Notes:
It has deep agave aromas and hints of green apples, citrus, and white pepper. There is a lingering heat and sweet agave feel, which will evoke the perfect 'cozy autumn warming' sensation.
Del Maguey Pechuga
Evan Hawkins, head bartender at Virginia's in New York City
ABV: 49%
Average Price: $200
The Mezcal:
I really enjoy Del Maguey Pechuga, It's a mezcal that is from this village, Santa Catarina Minas. It's distilled three times in these cool clay stills. They use apples, plums, red plantains, pineapples, almonds, and a chicken breast (hence the name) are used in the third distillation. It gives so much depth and flavor to the mezcal.
Tasting Notes:
The palate is complex and flavorful with notes of leather, chocolate, ripe fruit, agave, and gentle spices. The finish is lightly smoky and highly memorable.
Amarás Espadin Reposado
Amber Milner director of beverage at Diplomat Beach Resort in Hollywood, Florida
ABV: 40%
Average Price: $50
The Mezcal:
Amarás Espadin Reposado is an enjoyable mezcal for both sipping and in a cocktail. The flavors are warming, complex, and soft as it spends some time in an oak barrel.
Tasting Notes:
When sipping you pick up on the roasted hazelnut and vanilla. Has the smokiness of what you expect from a mezcal but with elegance.
Bozal Guias de Calabaza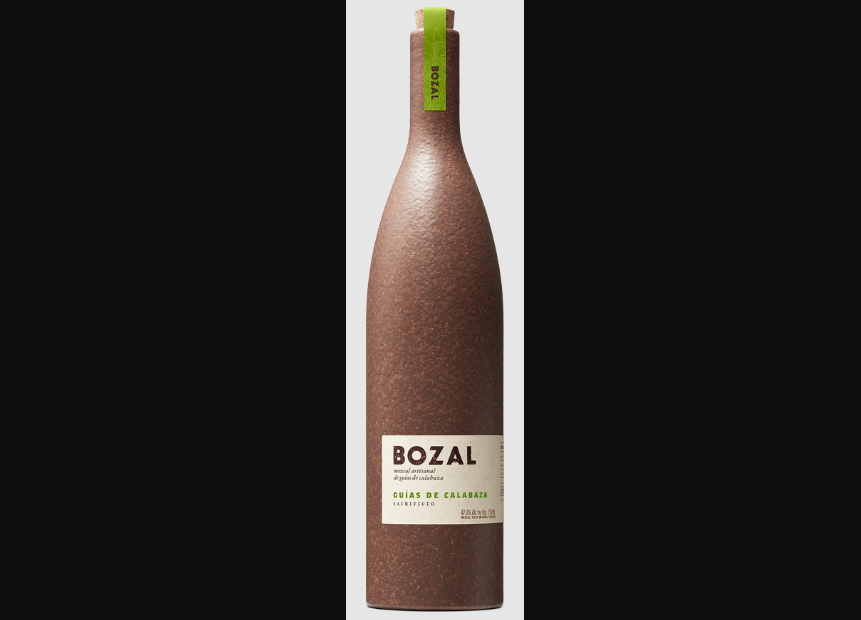 Dana Lachenmayer, head bartender at The Wesley in New York City
ABV: 47%
Average Price: $98
The Mezcal:
Following age-old practices of mezcaleros, Bozal's Guias de Calabaza is my favorite mezcal to sip on in the fall. Produced in small batches as a vegetarian 'sacrificio', this mezcal is filled with complex aromas and flavors.
Tasting Notes:
It's steeped with pineapple, plantains, oranges, pumpkin seeds, and chepiche from the local market. It is at once a labor of love and a unique expression of mezcal. The result is a complex, flavorful mezcal that will leave you feeling warm all fall long.
Mezcal Vago Elote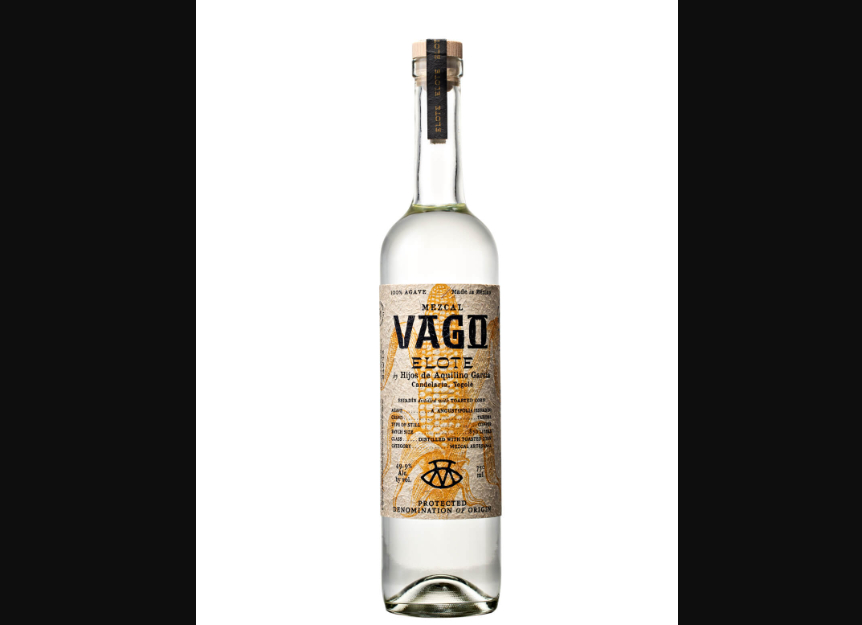 Allen Lancaster, head bartender at The Bar at The Spectator Hotel in Charleston, South Carolina
ABV: 50%
Average Price: $60
The Mezcal:
My personal favorite is Mezcal Vago Elote. It's a unique, elevated Espadin mezcal that's finished with roasted corn, giving it a savory, sweet, memorable flavor profile.
Tasting Notes:
What flavors make it great? Traditionally smokey with subtle pepper spice, toasty corn, and nutty notes with an almost creamy texture.
The Lost Explorer Salmiana Mezcal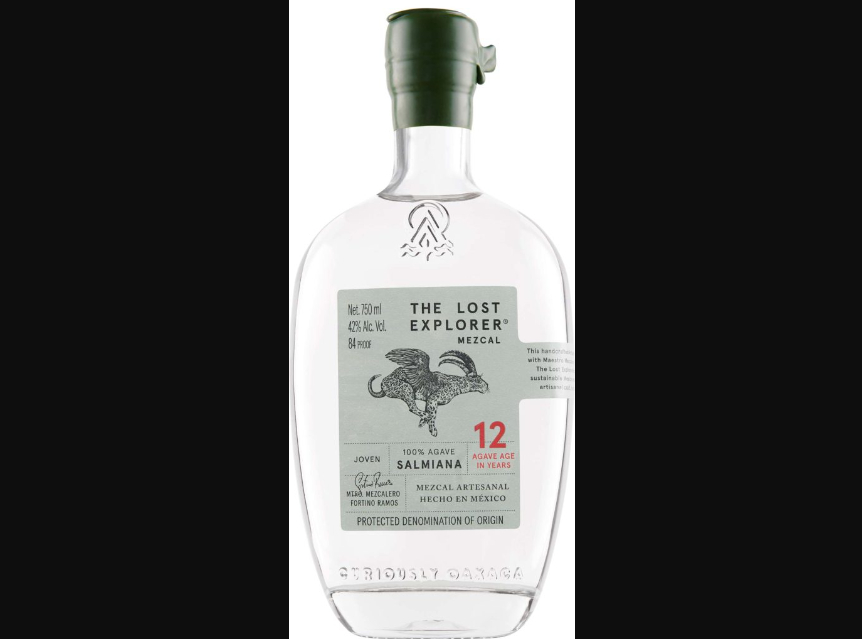 Aleksander Simic, bartender at Hutong in Miami
ABV: 42%
Average Price: $200
The Mezcal:
The Lost Explorer Salmiana Mezcal is a superb choice for fall sipping due to its earthy and smoky characteristics. It's the kind of mezcal you'll want to savor for as long as possible.
Tasting Notes:
The flavors of roasted agave, mesquite, and subtle herbal notes make it a perfect match for the changing seasons, reminiscent of campfires and cozy evenings.